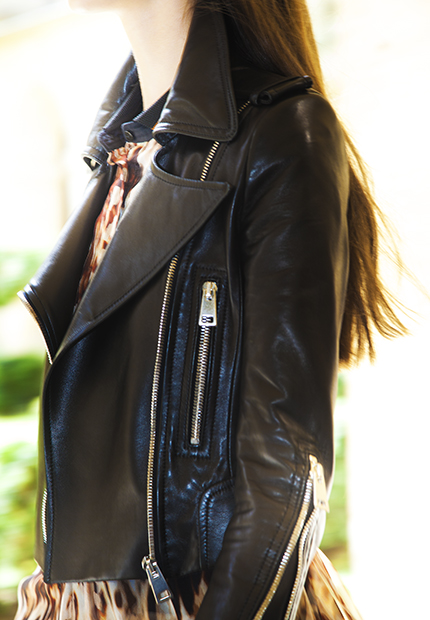 The classic perfecto is just perfection, with the right size, the right cut , a key piece in every woman´s wardrobe gets better and better with BOUCHRA´s collection.
T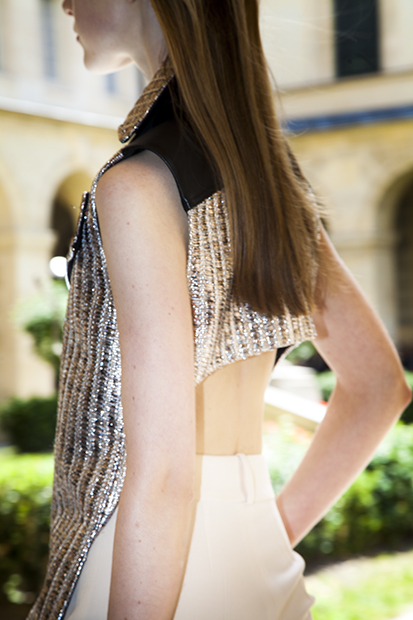 Incredibly sexy perfectos that conquered BOUCHRA´s runway, a passion for this piece reached a different level flattering the sexy shapes and the feminine side , they were all presented with modern shapes of sportive pants and long kaftans in animal print motives.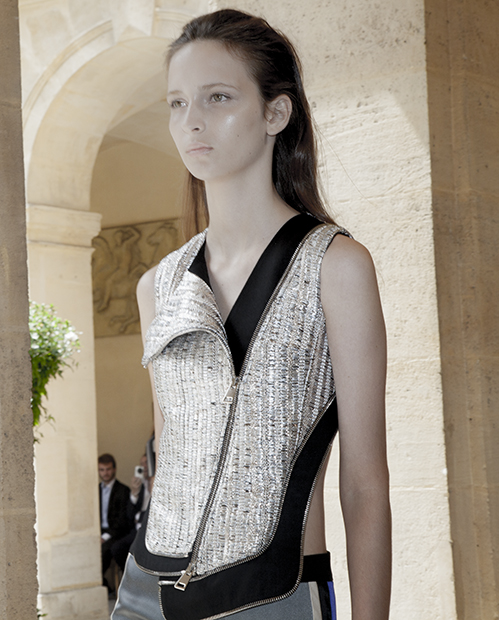 THE PERFECT PERFECTO
Perfecto in french means what in America is a motorcycle jacket, well, this time BOUCHRA created the sleeveless one, which had a lot of characteristics like the asymmetry, and the glitter effects. Also a surprise that wyou will discover as you go by this blog.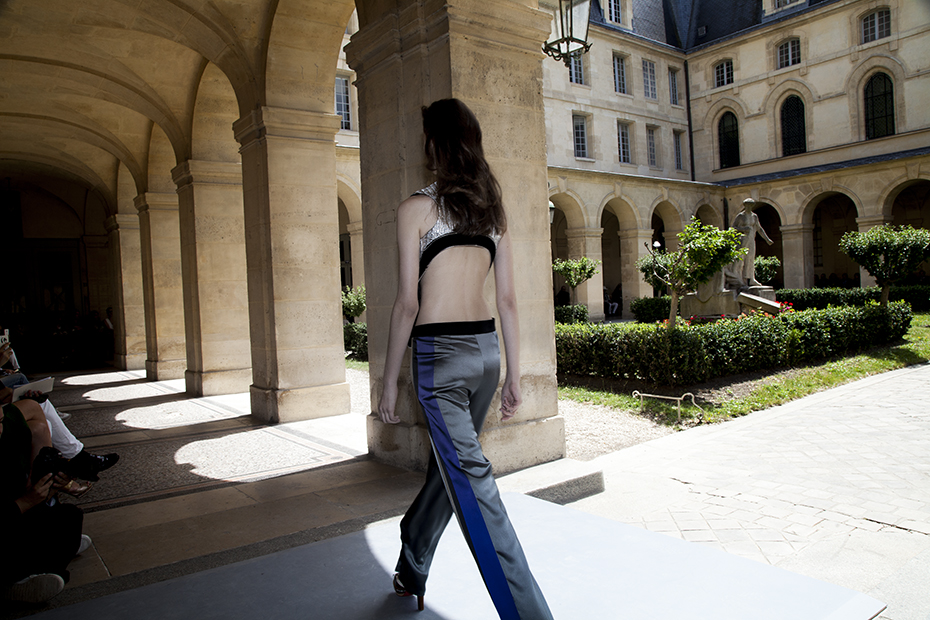 Yes, the backless back, no cover up for this exquisite perfecto that we were expecting a different idea. It is totally bare and there, combined with the sport trousers that create the newest of the new silhouette.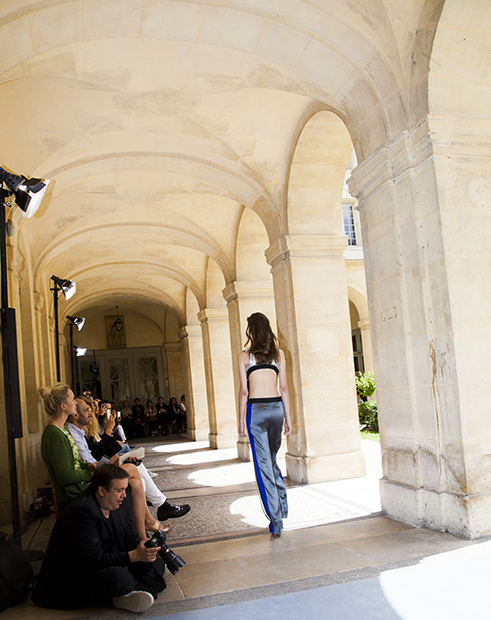 SEXY BACK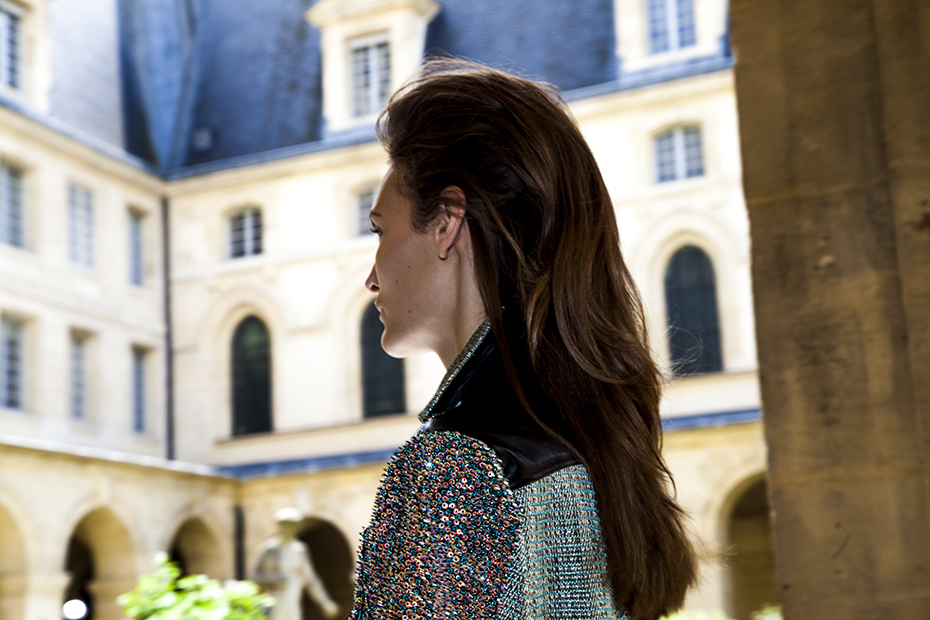 Detail, as all of you know is the most important thing in  HAUTE COUTURE, that´s why paying attention to the minimum brings the best pay off. Here we can see a very meticulous work with glitter and pailletes, black leather and the touch of the rockabilly hair that stands out . Very minimal makeup left the faces bared and very ethereal, very pure and fresh beauties.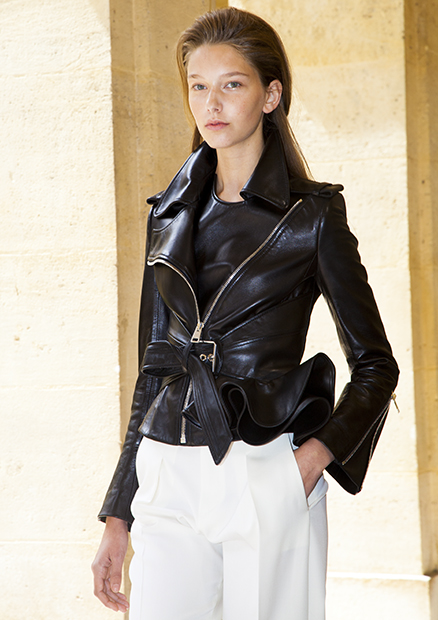 THE COUTURE PERFECTO
Here is the great combination of street look that combines with a very formal ceremony or event. This is de luxe perfecto, with a Strong Identity  from BOUCHRA JARRAR, where the street meets fashion in a very elegant and expensive way. This is also an ageless piece that could work amazing in young and old , for women of all ages.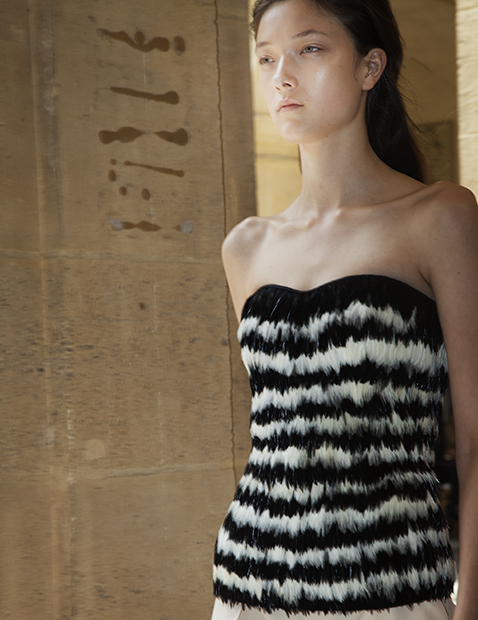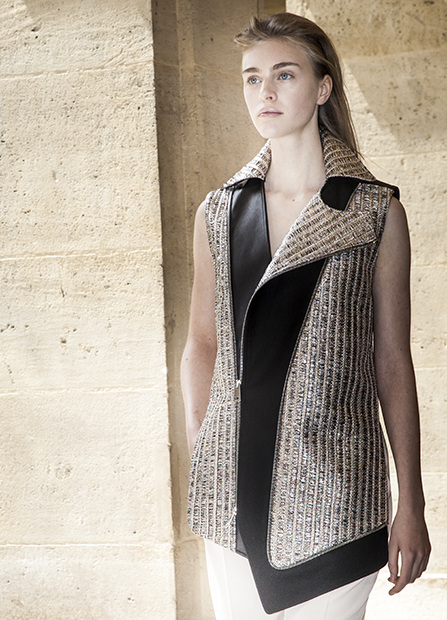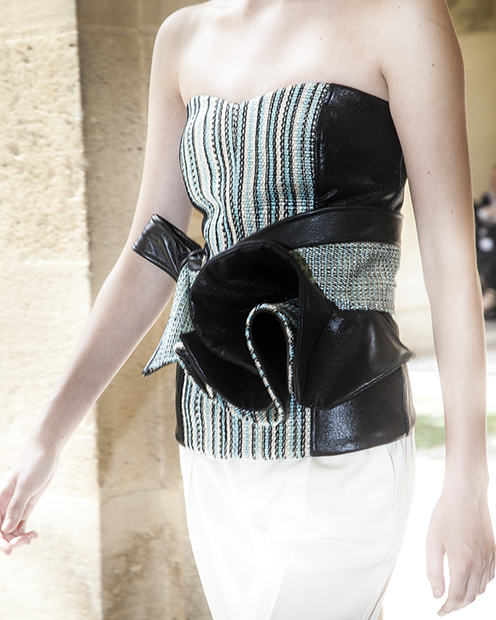 Just the simple bustier that doubles as a kimono , as a modern top and a piece that will bring modernity to any outfit.