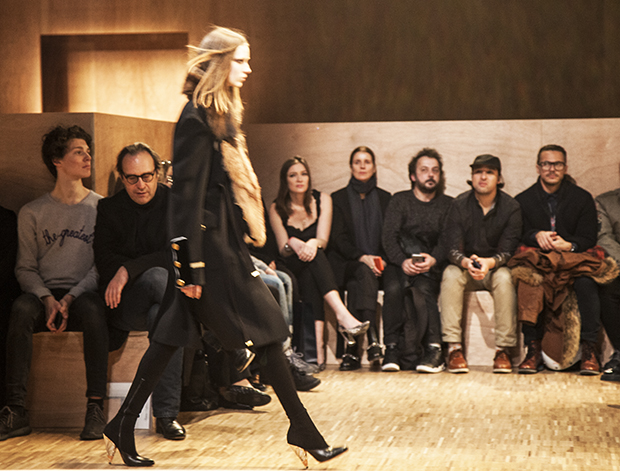 Riccardo Tisci's Givenchy ss16 redefined his own universe by several connections between his collaborations with the brand along the years. The weird girl who wears , in fact, very utilitarian and simple wardrobe pieces. The bermuda, the asymmetric coats, the boleros, and there is always a strong  latino influence.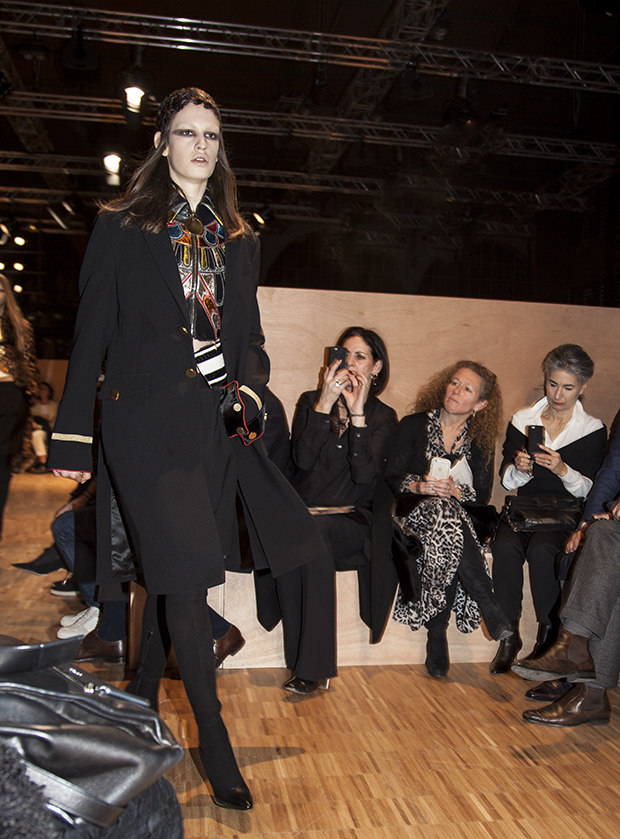 The cut-on-the sides coat, a reflection conceived by a designer who remembers the girl above all, the hips are free, therefor the silhouette is comfortable and free. Some militar accents and the inpredictable  leather colourful tight bomber inside the coat.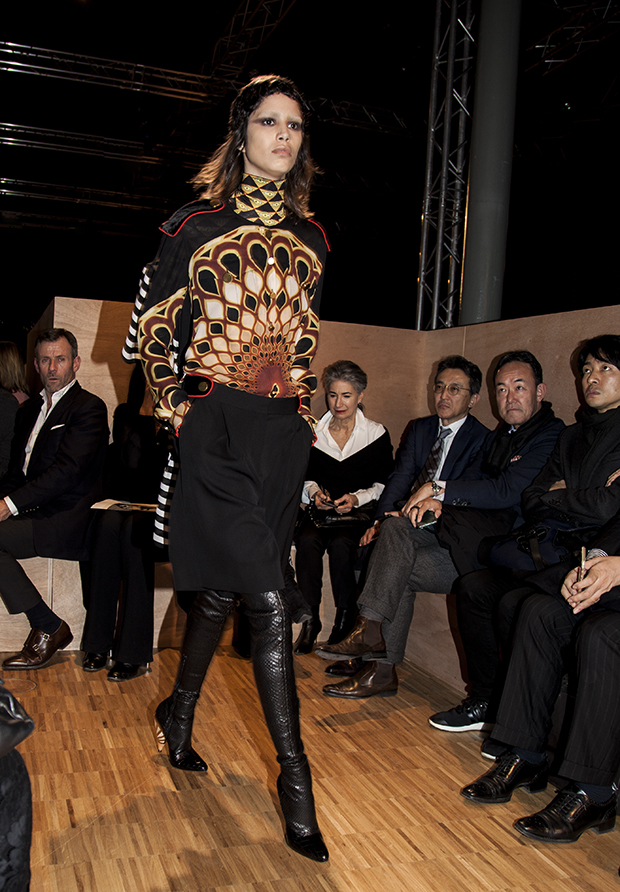 Not new , but still fresh , the bermuda over the cuissardes is making a comeback in a fresher way. This collection is inspired again by the amazon beauty , the tupi-guarani hair and makeup taken to a city dimension.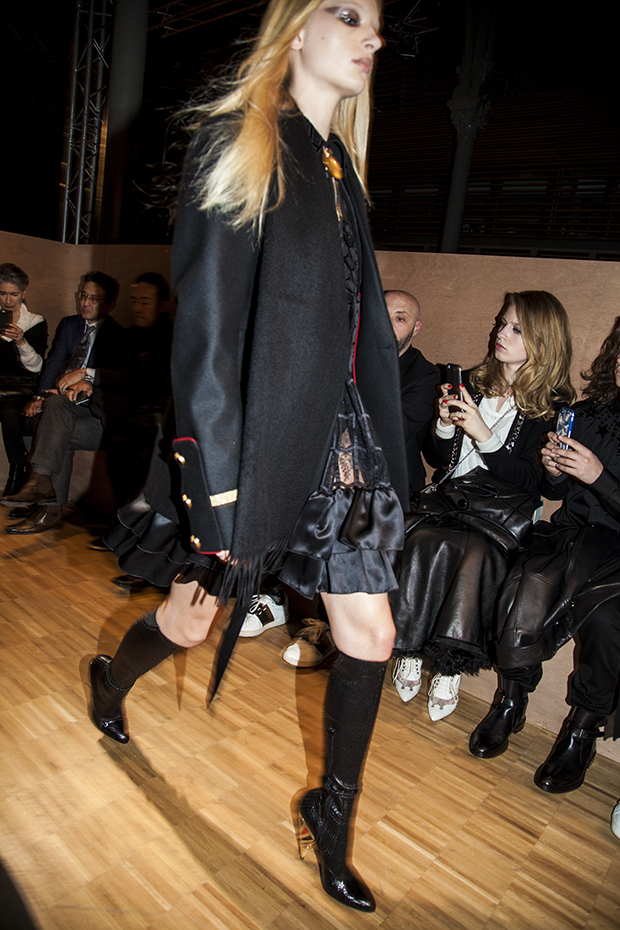 This is the working girl who has an edge and she belongs to the night, the parties and the international jet-set.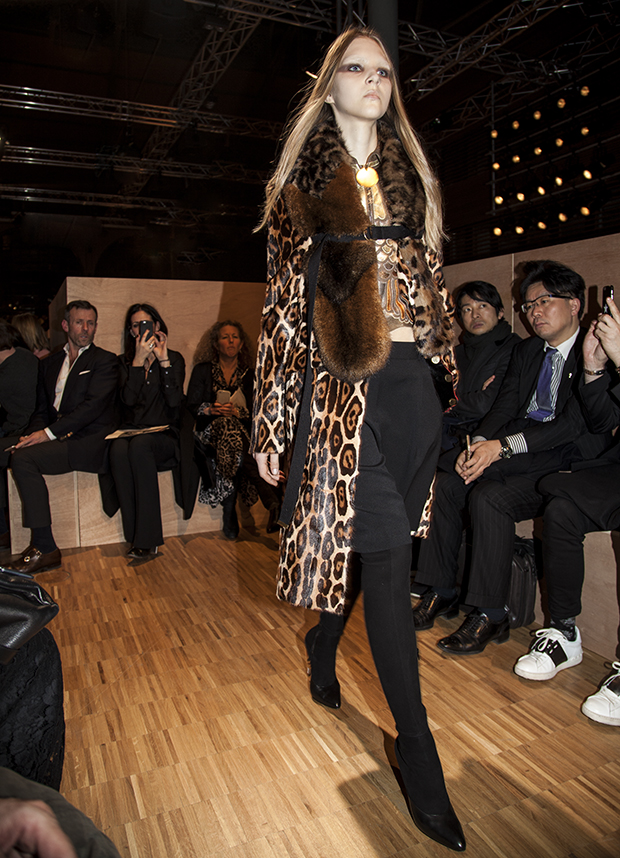 The animal is always a strong element at Riccardo´s collection, showing his eternal connection with the wild universe. The cuissardes, presented in different textures, and shapes had a connection element: the kaleidoscopic heel.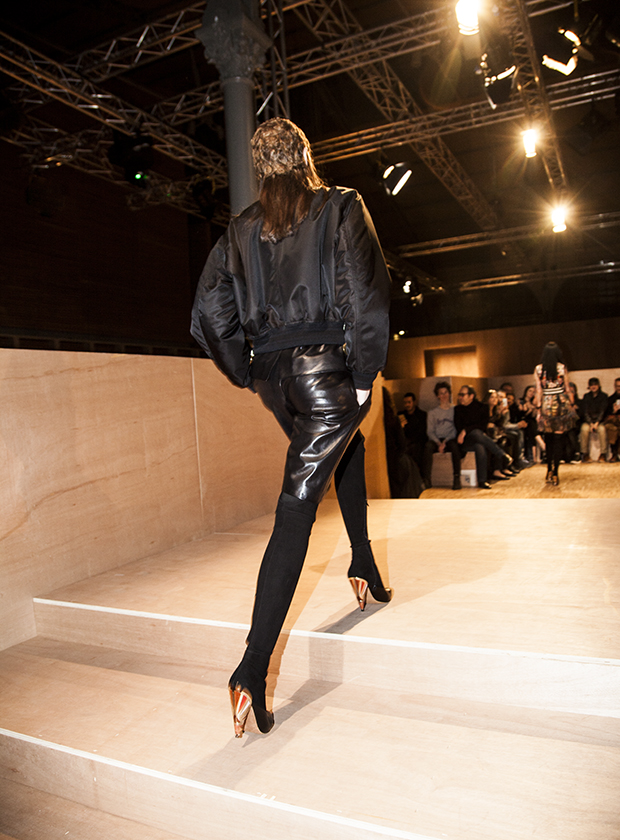 Are we tired of the bomber jacket? kind of, it started as a mainstream piece, passing through every single reinterpretation by the luxurious world of fashion , coming back to the street and now again revisited by Riccardo as the essential for fw16-17. The silhouette is really achieved, so we are validating the look.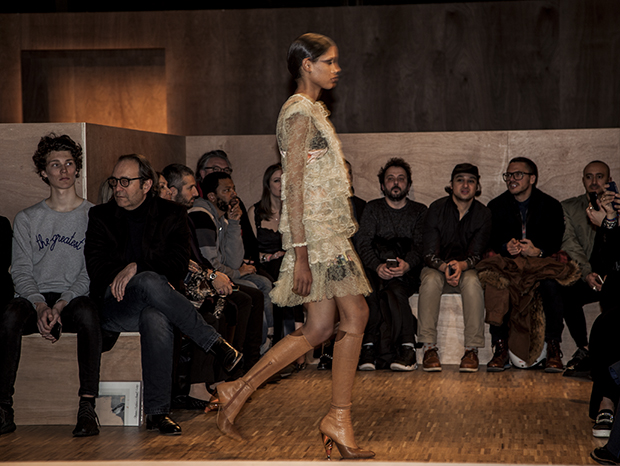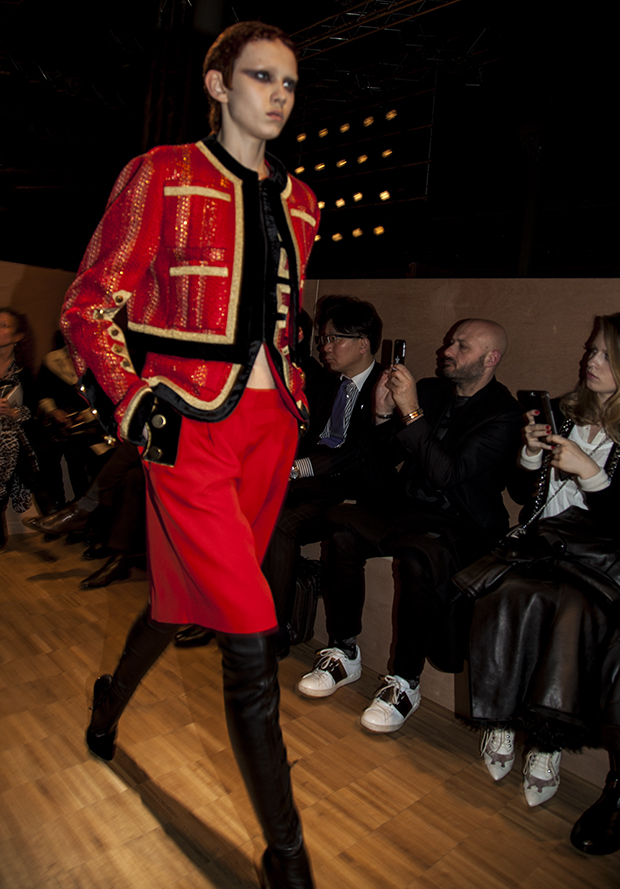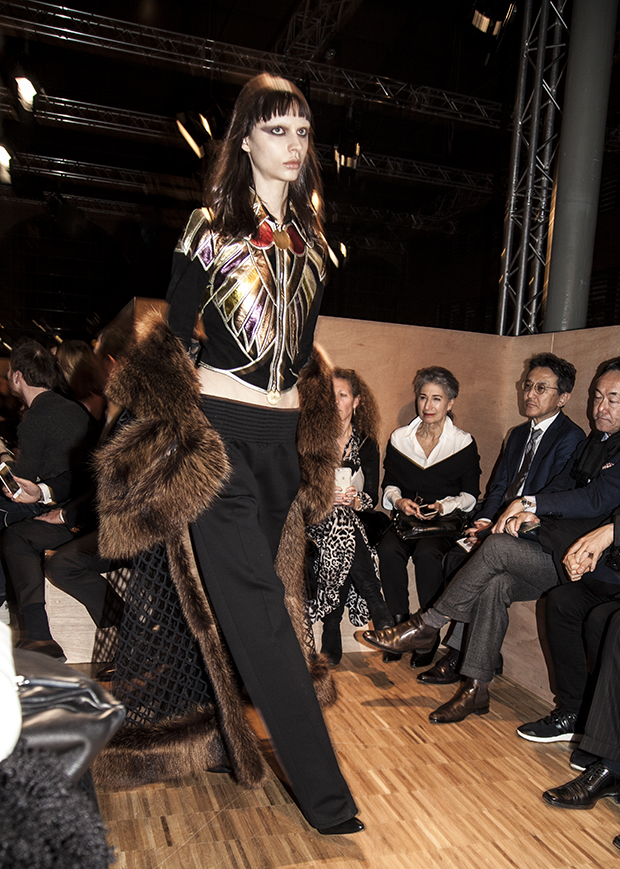 THE BEAUTY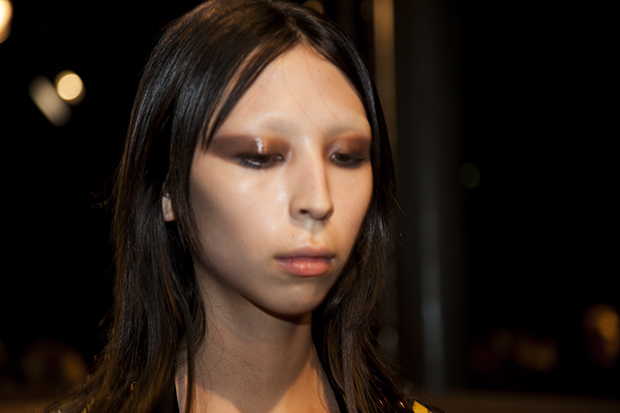 Models were wearing the similar look as past collections , the usual erased eyebrow which refers to the usual way indians from the amazon wear their faces,
The striped chunk eye makeup which has also a tupi-guarani influence, is the redefinition of his universe and taste, the glossy brown shade , earthy and so amazonian.
The hair was simple and also very well groomed, some of the girls wore a sort of hair helmet , evoking again the amazonian indians.
THE SETTIN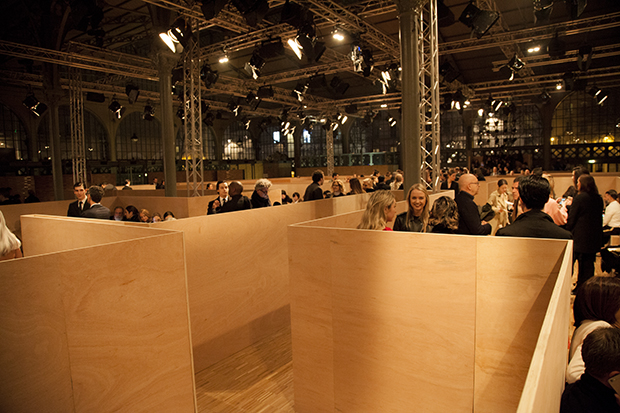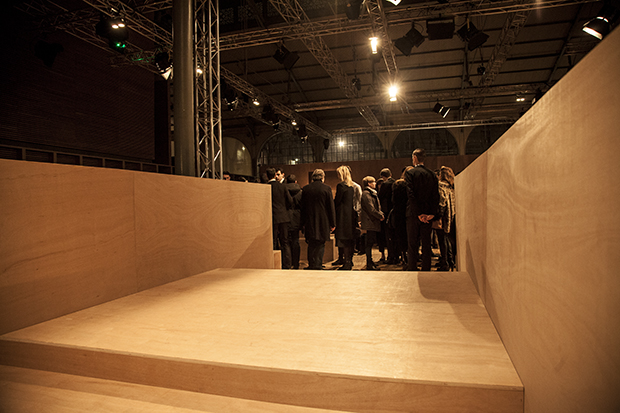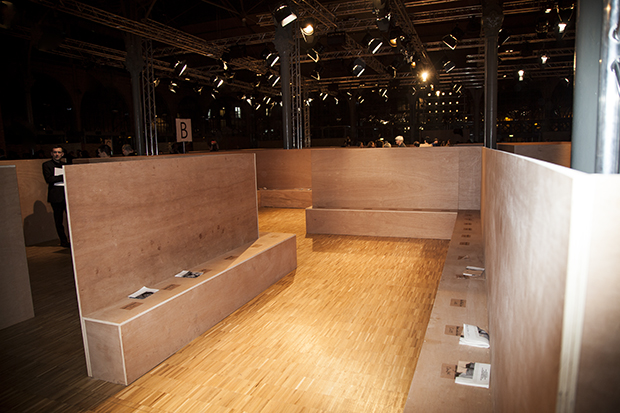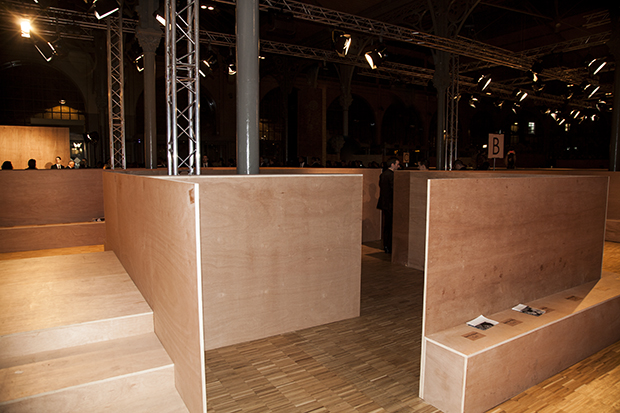 The setting referrals had a lot to do with the americana concept of an office, the working criteria of the modern american coorporate world, the cubicles, the tightness between each other, a huge, enormous labyrinth , never-ending runways that instantly added an intimate atmosphere for everyone watching the show.
Photos & Report by Sergio Corvacho
Fashion Editor Sophie Levy