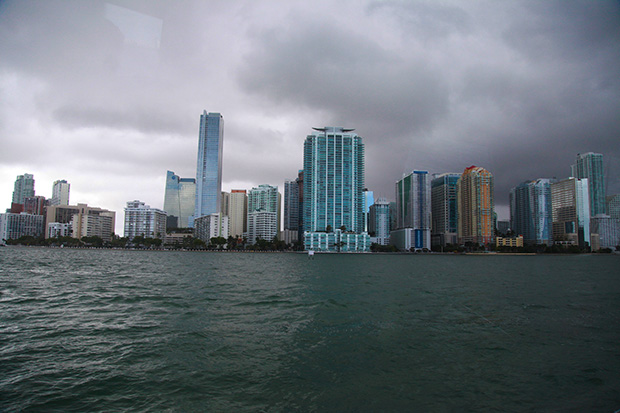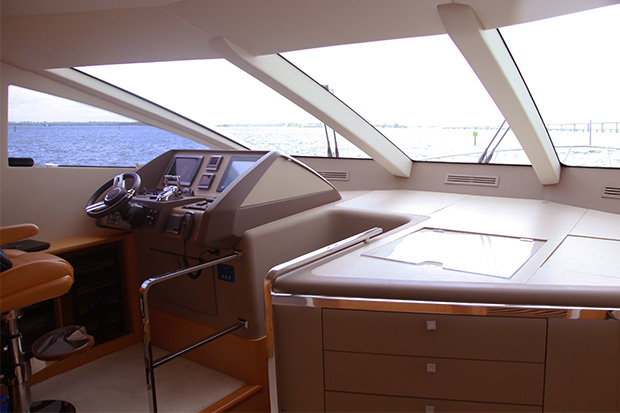 CHIC INTERIORS
It is a beige and caramel paletee that decors the interiores of BIONDA, mantaining a classic and timeless look that never goes out of fashion, and that always remains cozy and chic, for any style and fashion.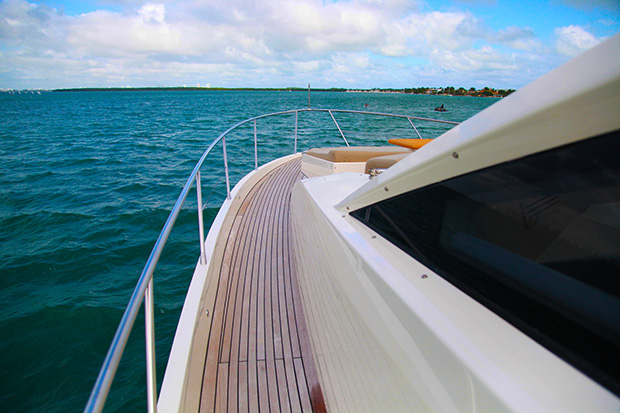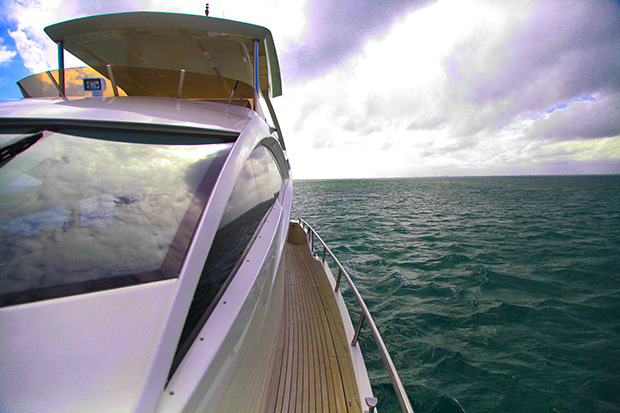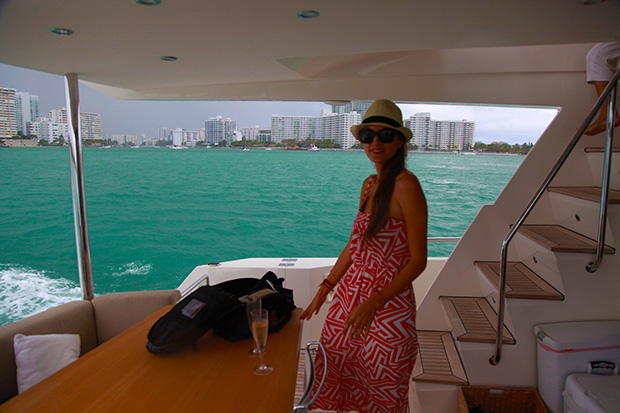 MANUELA MEJÍA
Our weekend pal was colombian composer and singer MANUELA MEJÍA!. We spent an amazing time with her, and she showed us some stylish looks meaning that we don´t have to try hard just because we are riding a luxurious boat. The styling should be casual, NO HEELS, and a lot of scarfs, cause it could get very windy when the boat rides from side to side, or from port to port. We can also go indoors and get cozy, but mostly outside is the place to be, just to absorb nature and be in touch with the sea breeze that is so rejuvenating.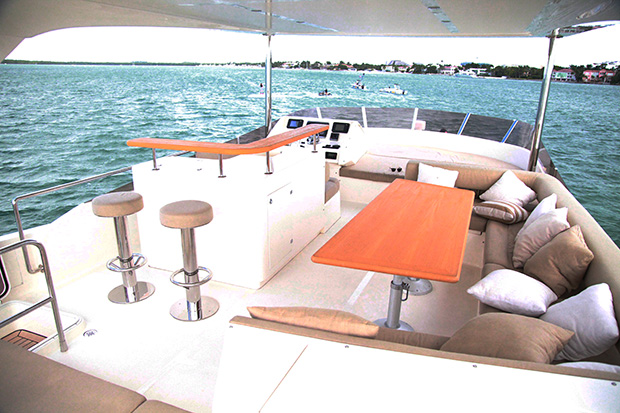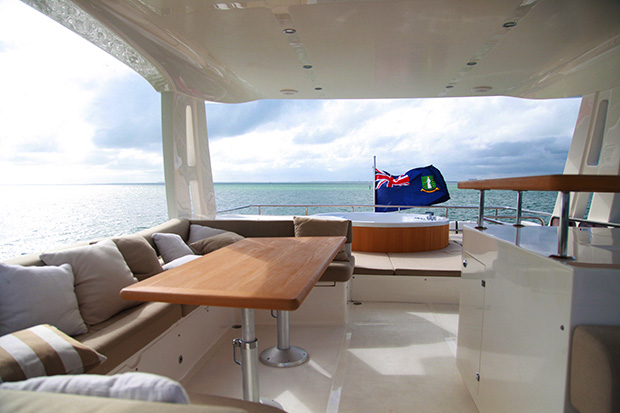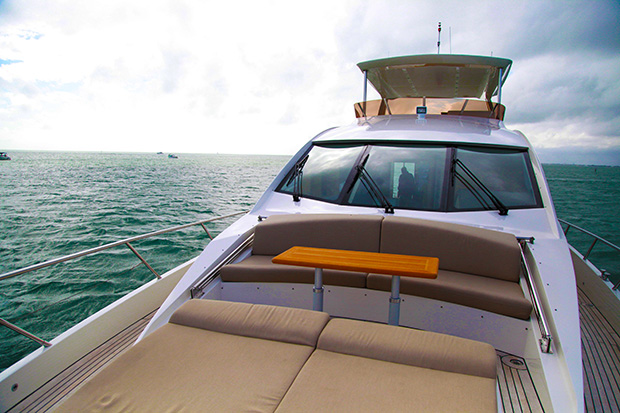 BIONDA is a luxurious yatch by NUMARINE , and we stayed at the KEY BISCAYNE SAND BAR , relaxing and spending qualtity time amongst friends, something that was amazing to do on a rainy grey day, unexpected by us, who don´t live in Miami full time.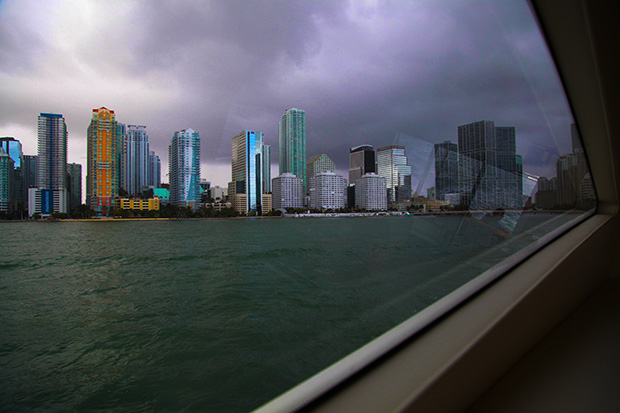 Spending the weekend in MIAMI BEACH is amazing , and there is always a solution for sad wintery days , where the sun will never come out, when the rain is constant and the sky is the grayest. Well, what an amazing idea could be that you and all your friends board BIONDA , an extremely luxuriopus boat where we can spend hours sailing and sharing a lot of things that families or friends don´t share anymore, and that is time!  Time , the most precious of things is what we are losing in our curretn lives and societys. BIONDA is an amazing experience , BIONDA is an exciting new yacht from Numarine, available for charter from Miami around the Keys and the Bahamas! She is essentially a family oriented yacht that is also muscular and unashamedly luxurious. The state of the art technology and cutting edge design that have become trademarks of Numarine are reflected in every aspect of this outstanding yacht.