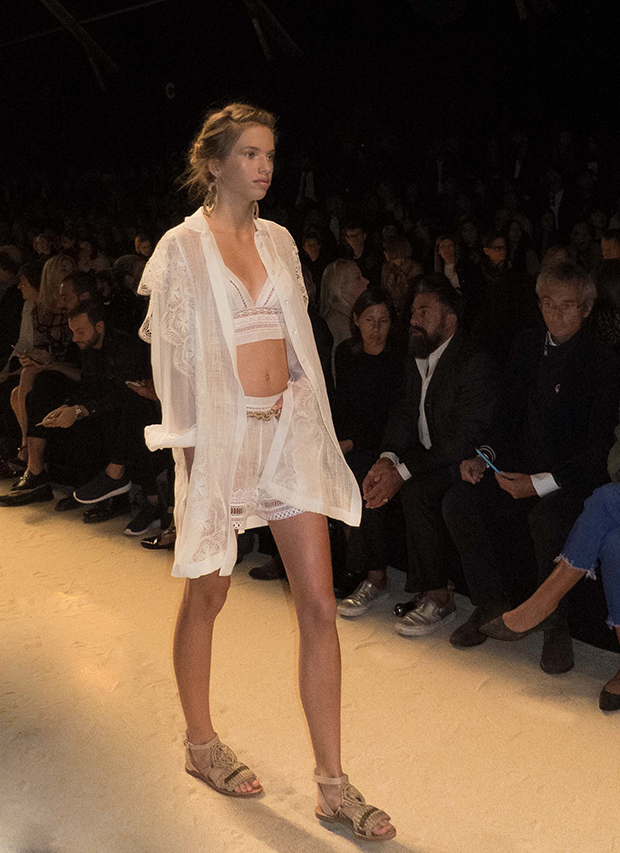 THE SHIRT WORN AS A JACKET
It has to be oversized and long, and the fact that has a lot of lace makes it a unique piece on our future wardrobes.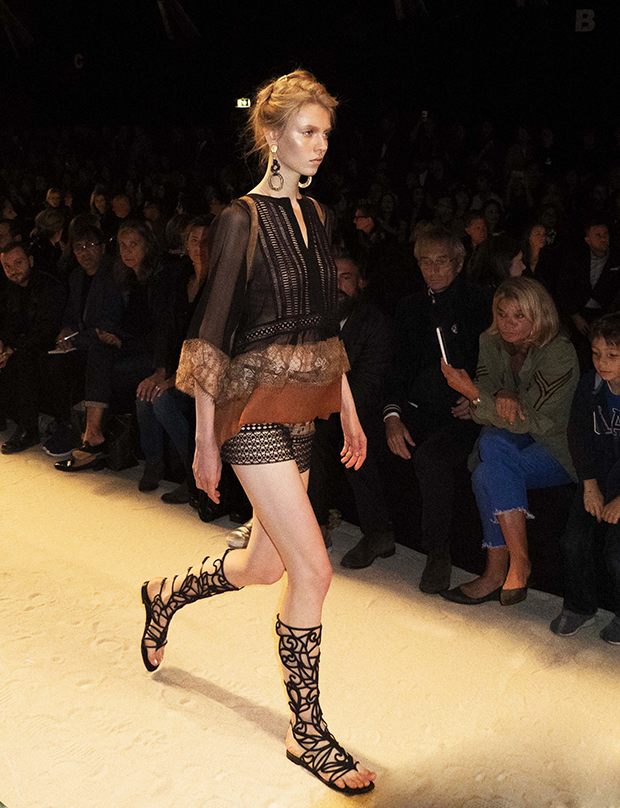 THE ANTIQUE BLOUSE
It is ALBERTA´s trademark to work those vintage looking , romantique , and feminine clothes. The finesse of her lace work it´s another must , a classic piece that should´t be forgotten in any women´s wardrobe.
LE SAFARI DU LUXE , the luxurious safari , that was the theme we catched at ALBERTA FERRETTI SS16. The romantic mood that the girls sported was a combination of dewy skin , iridescent skin and a romantic bun, altogether made the sexy and nostalgic ensemble that makes FERRETTI a trademark on her craft.
The shirt-dress, very loose and comfortable yet elegant. It makes the real street presence when you belt it , and that will emphasize the feminine silhouette, the real woman´s body. The attachment of metal on the silk blouse is a delicate yet strong accent.
ALBERTA FERRETTI SS16 IS ETHNIC
Mixing the blouse and the long skirt makes the ethnicity be the theme for ss16.
EDITING by SOPHIE LEVY
TEXT by SERGIO CORVACHO