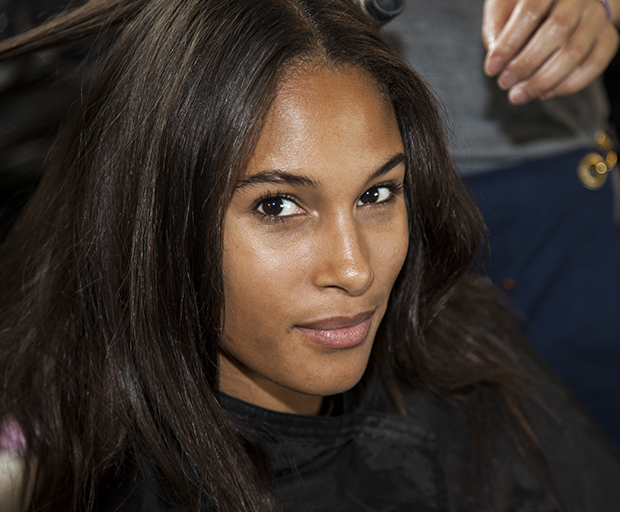 While french model CINDY BRUNA gets prepared , we absorb L'Air du Temps backstage ALEXANDRE VAUTHIER. The mood is rock/punk, the lack of beauty products is obvious and makes the collection look modern and avant hard. The girls look fresh , younger and cool.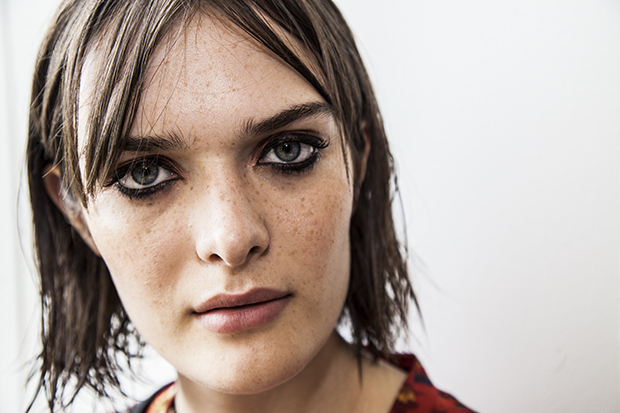 SAM ROLLINSON, from Doncaster , UK , wears to perfection the rock/punk motivated eye makeup. The key of this cool look is to leave the lips as raw as possible, to make a modern effect and always keep the youth by your side.
It is also a major hit on black girls who happen to look at their best when natural and clean , a touch of  a fierce black eyeliner and they are ready to go.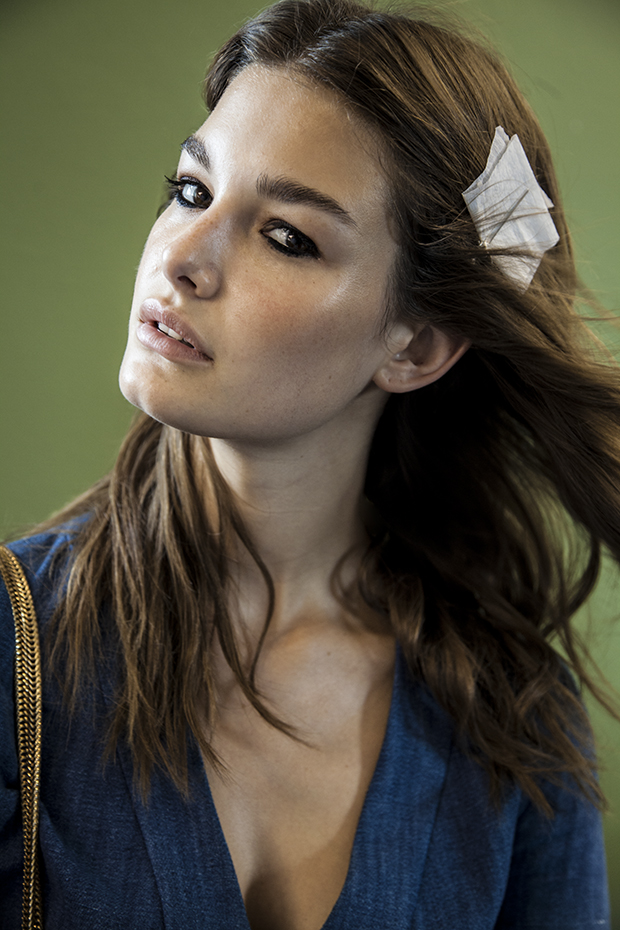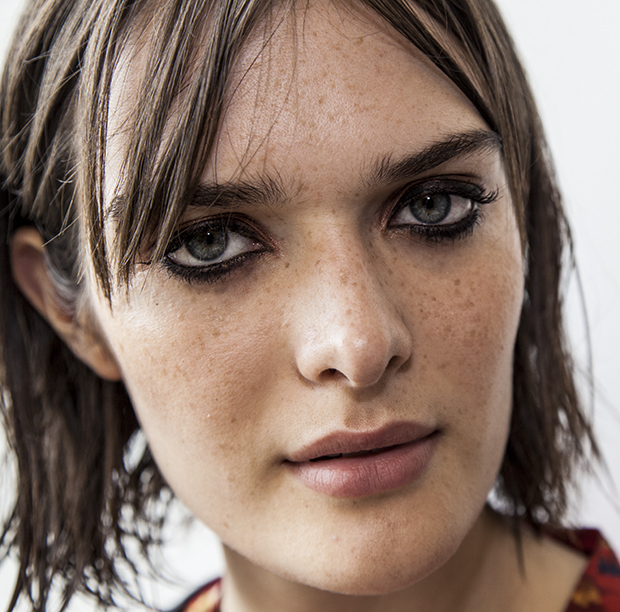 Show your freckles , they make you look younger.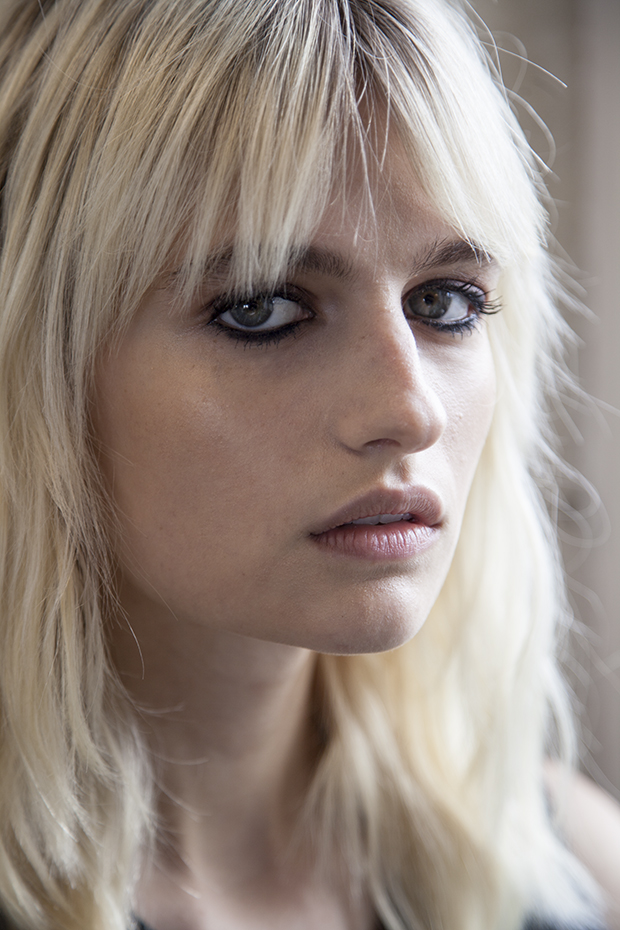 On blond girls the effect is a major statement , black looks blacker and the skin is also important to leave it bare.
PHOTO & TEXT by SERGIO CORVACHO