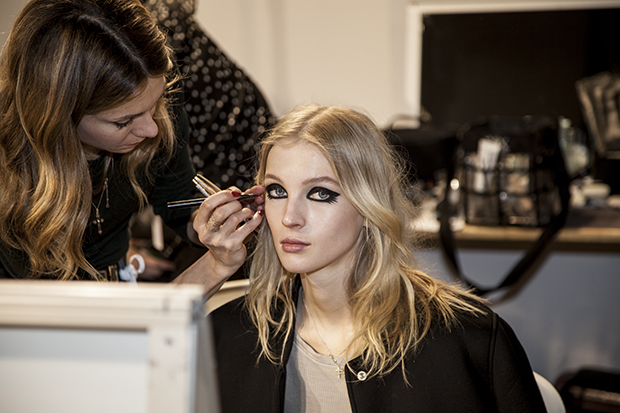 There is nothing new when we want to interpret the international woman of rock´n´roll. The winged eyes, the solid matte cream eyeliner, and the sexy straight natural hair.
The master beauty expert behind the feline eye is  Tom Pecheux, a legendary backstage makeup artist who in a question of minutes nailed the sexy felinesque eye for the REDEMPTION SS16 show.
The girls looked fresh and out of a Bevery Hills party, the evening , the cars and the backstage rock concert were the theme of the collection which interpret the scene in a very real and artistic approach.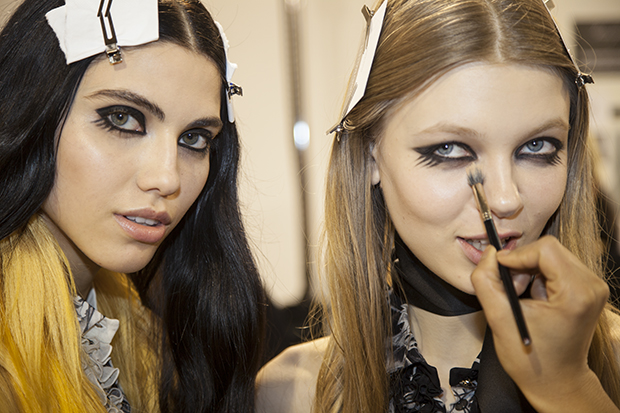 Models getting ready in the colourful fur coats, every girl had the same eye makeup, it added the strength and the attitude. It looked great on everyone including asian girls, latinas, african american and redheads.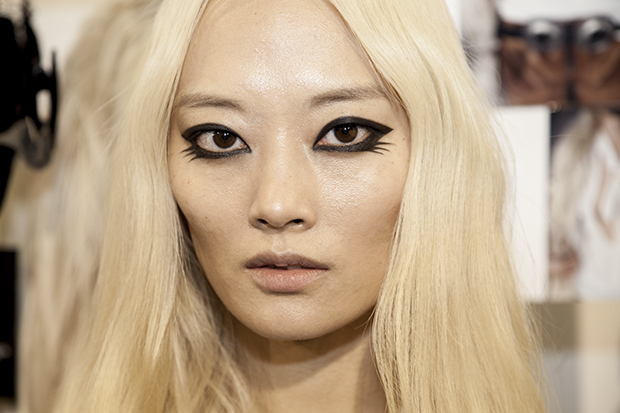 The three stripes of drawn in lashes added the drama factor, it looked great on LI, the model photographed above.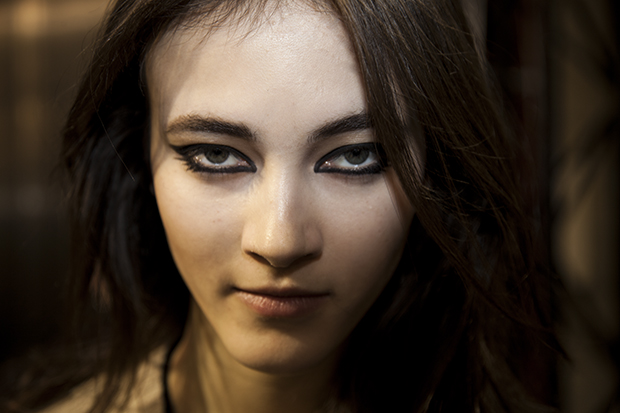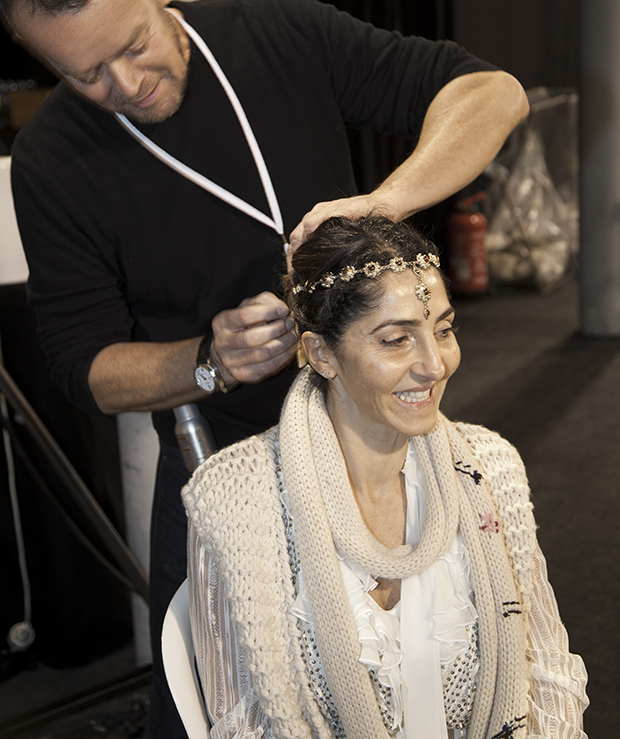 Sophie Levy and the David Mallet team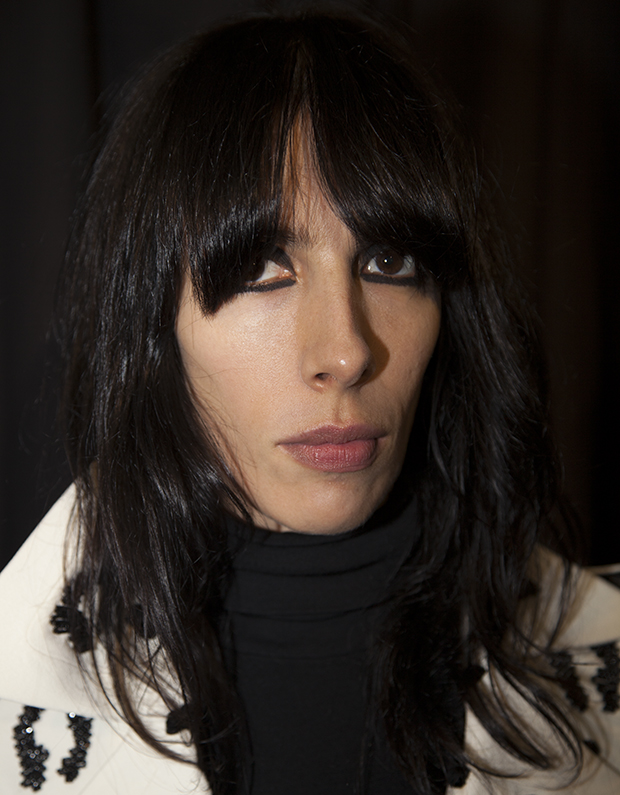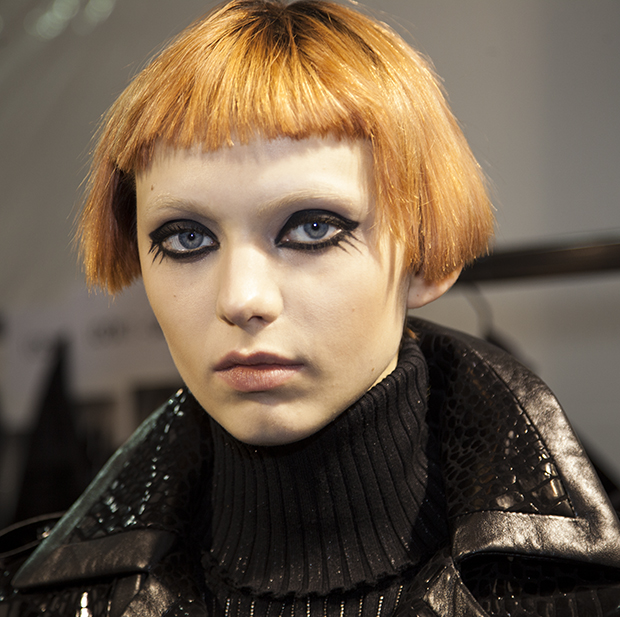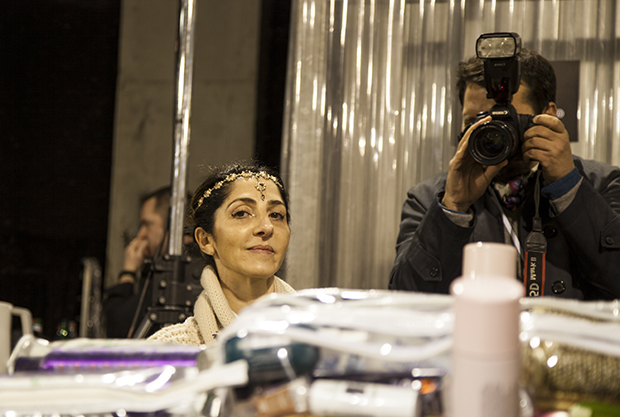 Sophie Levy & Sergio Corvacho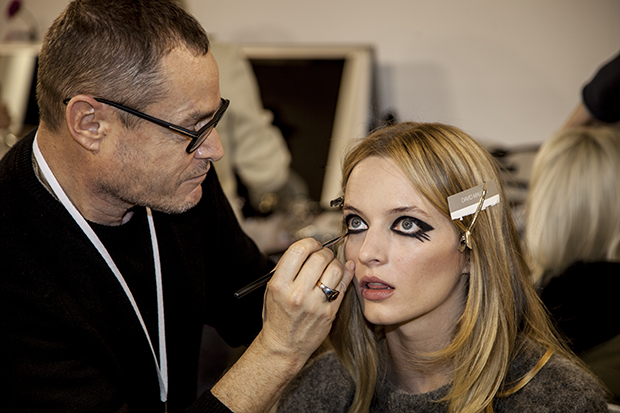 Tom Pecheux & Daria Strokous
Photos & Report Sergio Corvacho