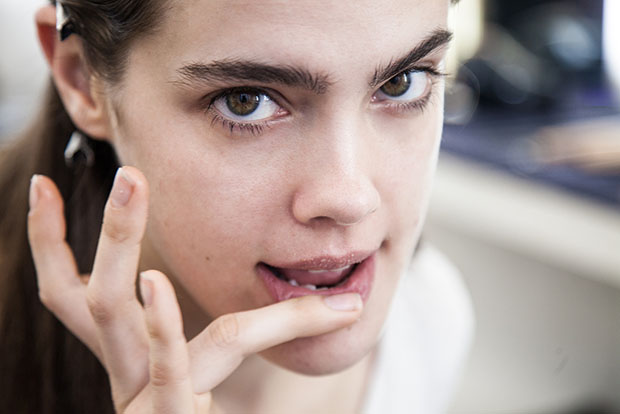 The success of a great matte red lipstick consists on the great shape of your lips.
First of all, there is a lot of ranges when it comes to scrubs, the best ones are the ones from FRESH and TARTE COSMETICS. They are super fine and nice to rub on.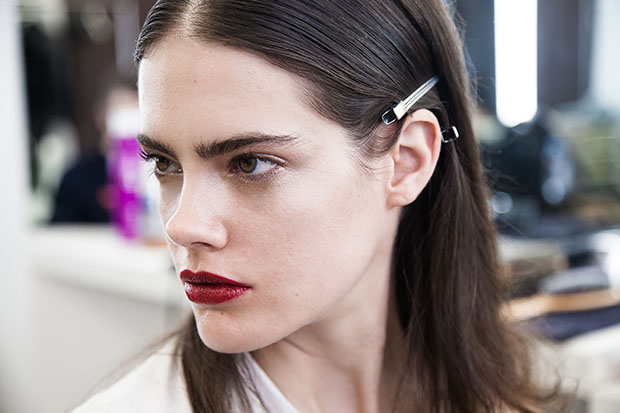 When it comes to apply the red, do so, and use your finger tips, it looks way more natural and sexy, even if you do a mistake, the application of a finger tip is softer and feminine. The lip brushes are usually a tool used by makeup artists , they are perfectionists, as oppose to women who just want to look beyond great instead of « by the book ».
When it comes to the skin, it is better to leave it alone, maybe the use of some highlighter , or even a very light foundation , a bb cream, or even the simple effect of a concealer to correct some of the imperfections we could have.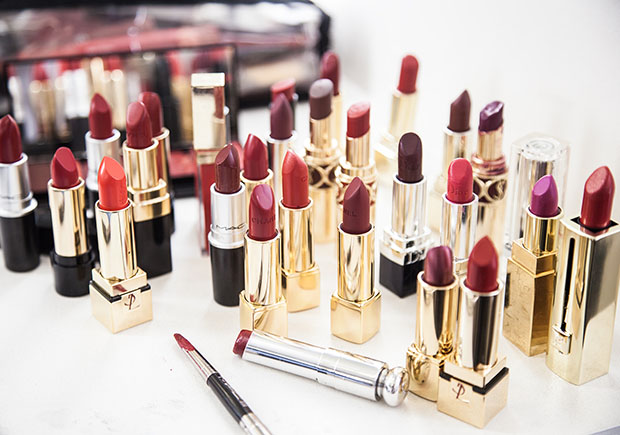 Photos and Text by Sergio Corvacho
Backstage from L Officiel Paris may 2016
Model: Taja Feistner @ Women
Hair by David Delicourt @ Calliste