BALMAIN has a determined style , faithful to the kind of woman who loves to party around the world. We found three key pieces that were interesting and fresh to what it concerns to the female silhouette and her modern wardrobe.
The gold and silver evening skirt, it is sexy and elegant at the same time, it has an especial detail and also it is high waisted,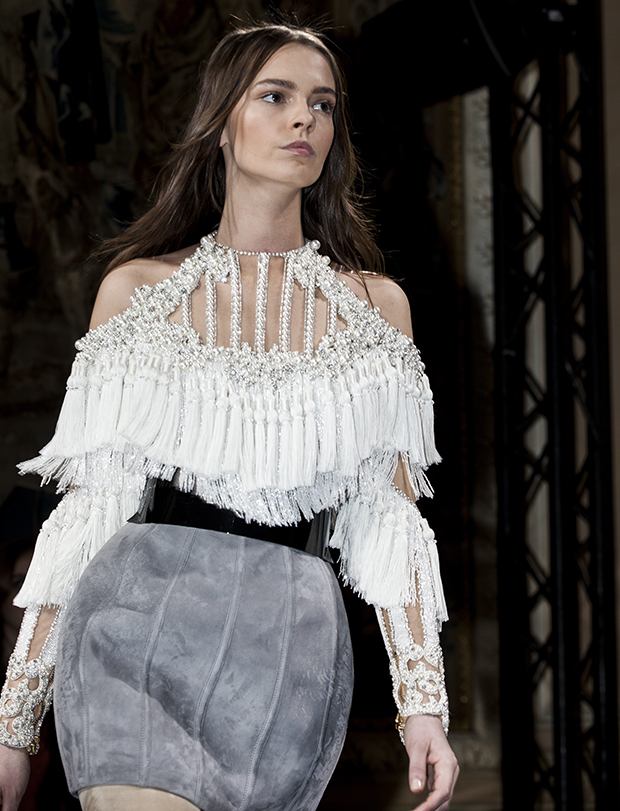 The top , embroidery, fringes and a lot of delicate work , it is a must for evenings.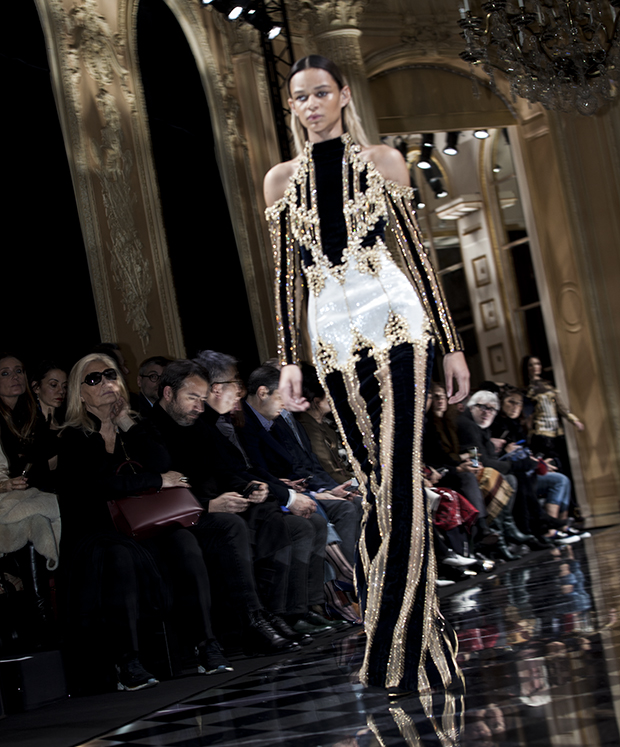 The evening gown, although it is elaborated and busy , it definitely flatters any women´s body, we see the detail and the stripes are the most significant clue to thin out any silhouette.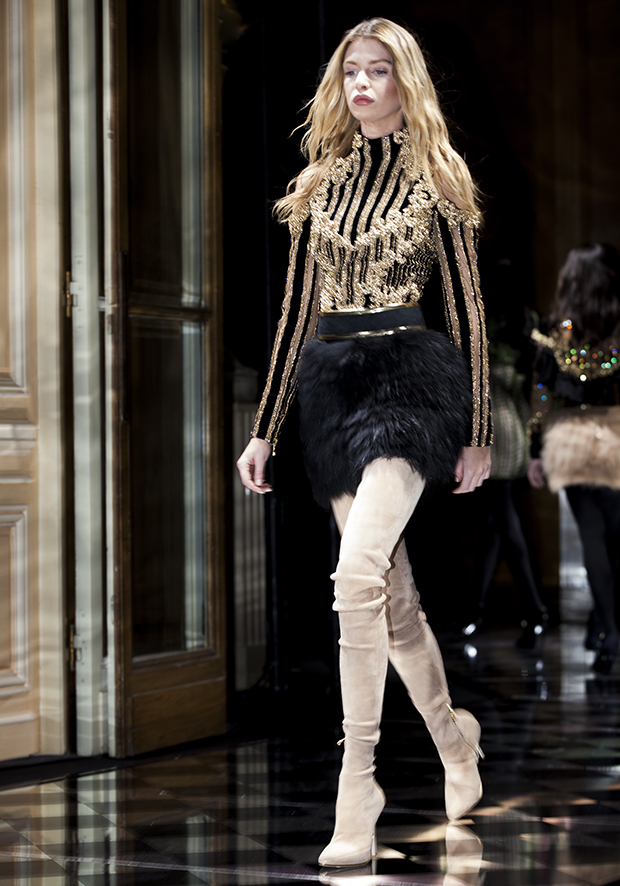 Interesting and sexy silhouette worn by Stella Maxwell.
THE MAKEUP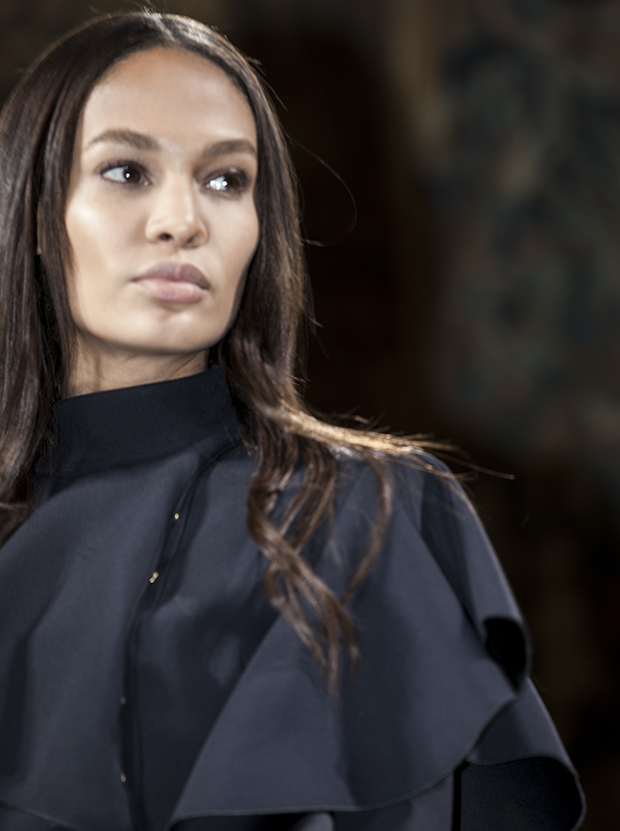 Joan Smalls
Although BALMAIN has been the same makeup style for the past seasons, it remains pretty and wearable, timeless and modern. It does not really matter at all, but we the statement that less is more when you are going to over do it in terms of your outfits, the more you dress, the less you should make yourself up. Classic trick that never lets anyone down.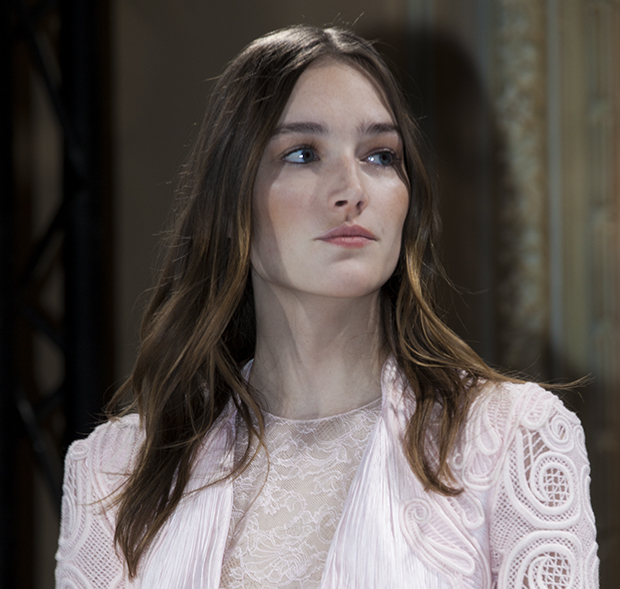 Josephien Le Tutour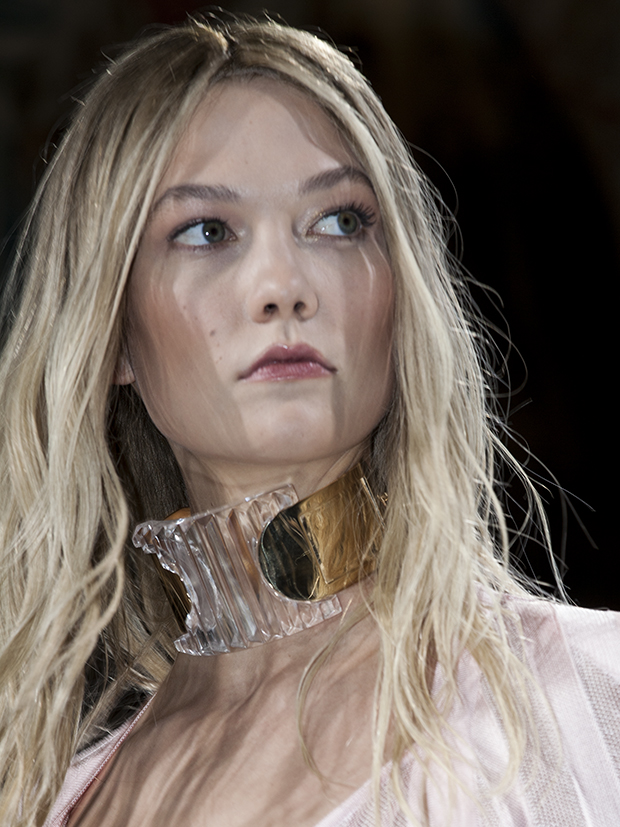 Karlie Kloss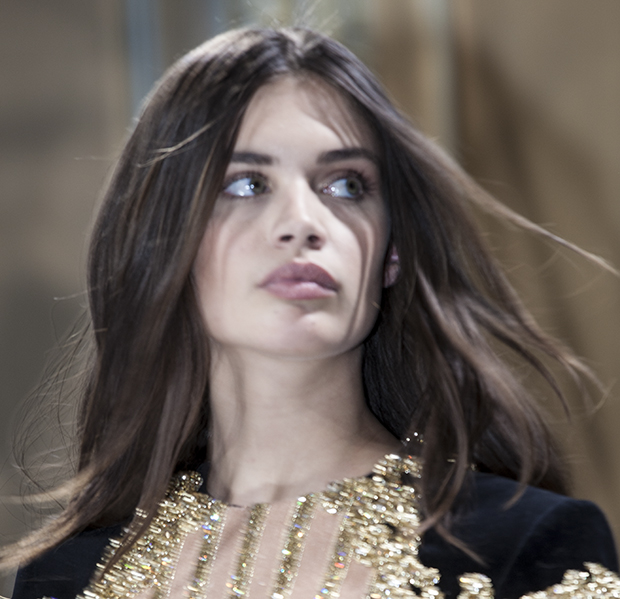 Sara Sampaio
THE TRANSFORMATION
Dramatic hair changes happened at the Balmain fw16 show, Alessandra Ambrosio switched to blonde, Gigi Hadid switched to brunette, and so go on with all the models. Some of them did it , some of them not.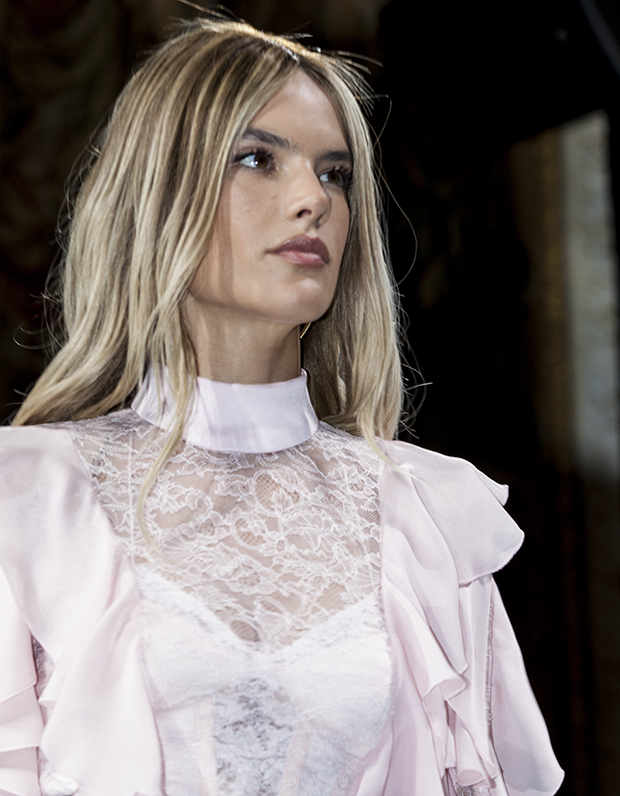 ALESSANDRA AMBROSIO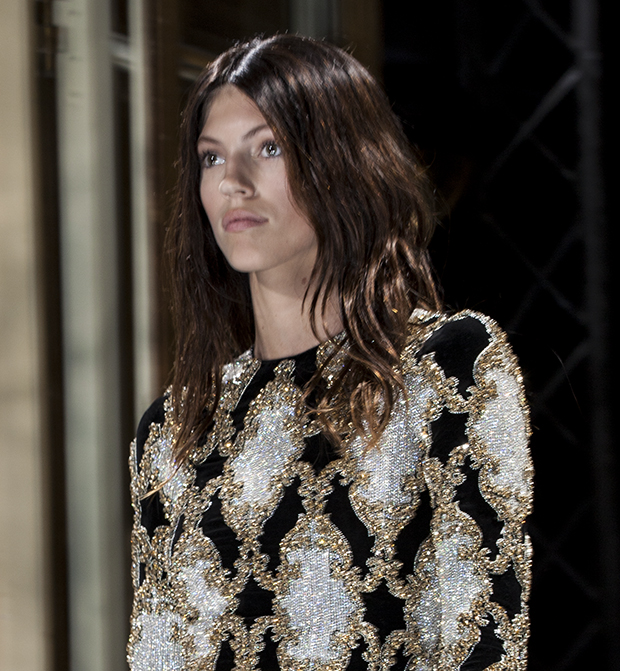 DEVON WINDSOR, who went from platinum blonde hair to dark brown.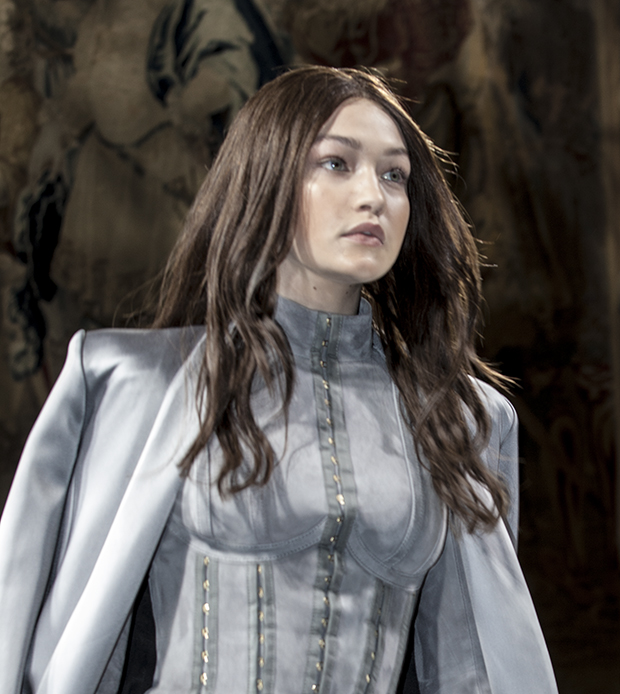 Gigi Hadid, who everyone knows what she looks like.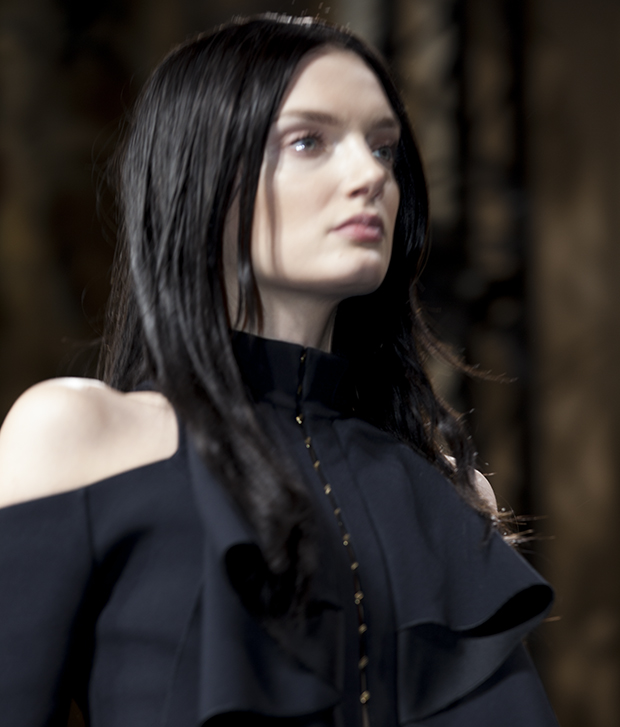 Lily Donaldson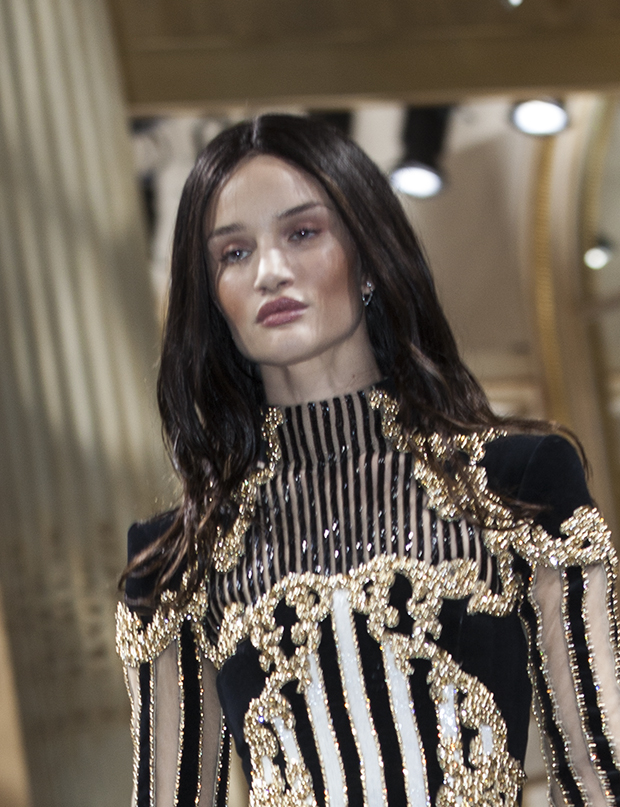 Rosie Huntington-Whiteley