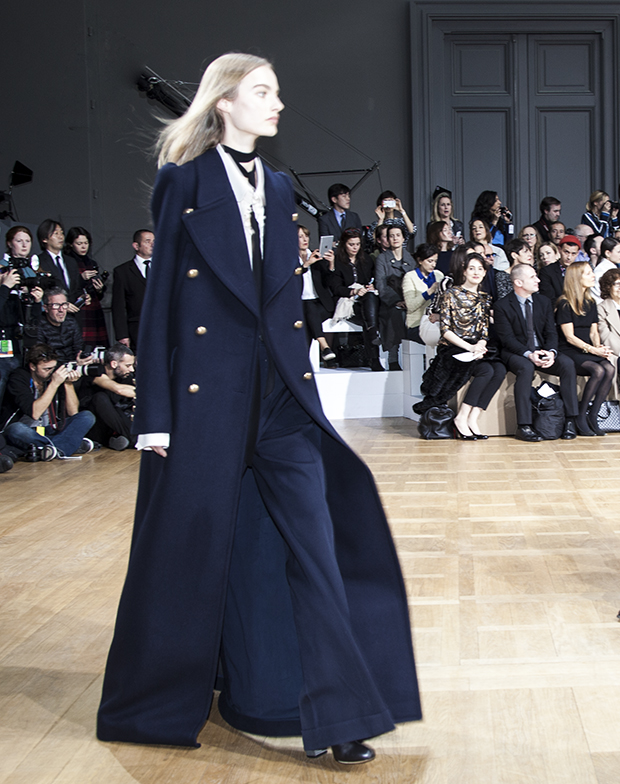 Very easy to edit , and to enjoy, CHLOÉ SS15 collection was about the seventies, formula that CHLOÉ´s designer has been following since last season, romantic and bohemian at the same time. The long coats, the pieces of the season came in different shapes and textures, the shearling, the navy blue, and the suede. This collection is evoking the feminine yet modern girl that glances the seventies like if it today, and makes the reference a classic moment in her timeless wardrobe.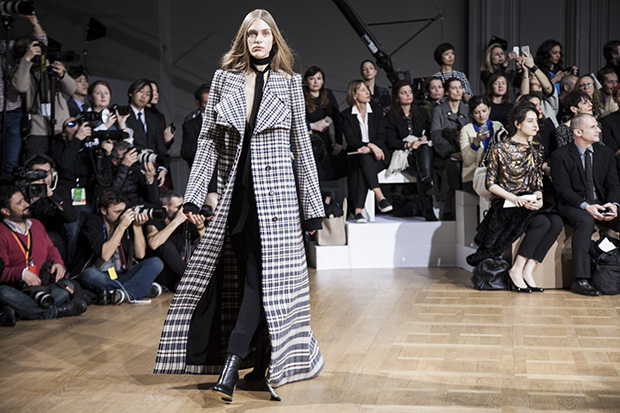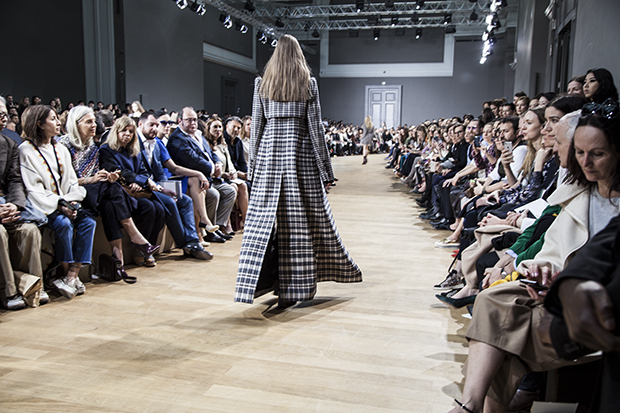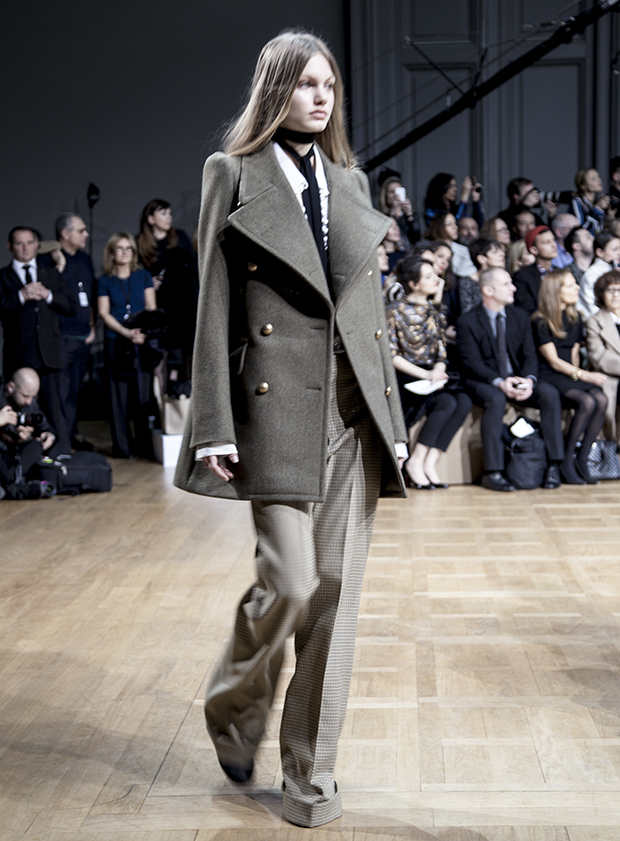 Masculine Femenine, the « caban » it is the ideal look for the day time , married with the long and wide pant, seventies as well, reminds us a little bit of a retro feeling without being first degree, there is a touch of modernism, and contemporary style.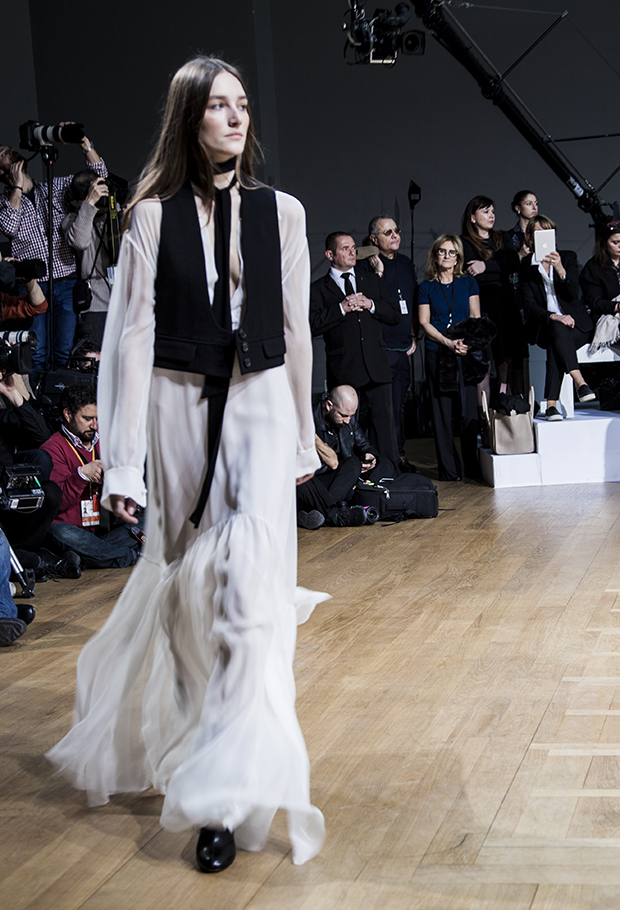 The tie , in black, is the accessory  that makes the entire collection make sense, it is a masculine piece that looks feminine and modern at a time.
This is the MUST coat , the trend of the shearling is around , but presented in a long shape makes the new seventies podium look, it is unique and defines the style for the next winter , it belongs to the avant garde trend that makes CHLOÉ comeback to the top of their game.
MICHEL GAUBERT mixed the perfect seventies playlist including the quintessential bohemian chic sounds of FLEETWOOD MAC, the ultimate boho music that evoqued an amazing ear of style. ANJA RUBIK portrays the seventies muse like no one other, she is perfect and flawless.