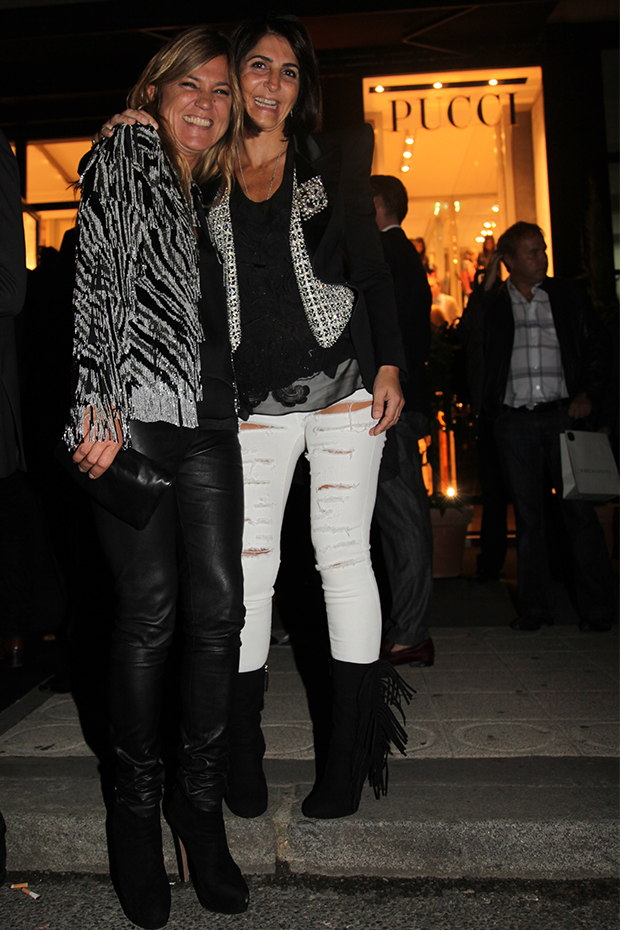 Paola Properzi, the international sales manager of EMILIO PUCCI greets Sophie Levy at the entrance of the store in Avenue Montaigne, ready to start meeting the worldwide celebrities .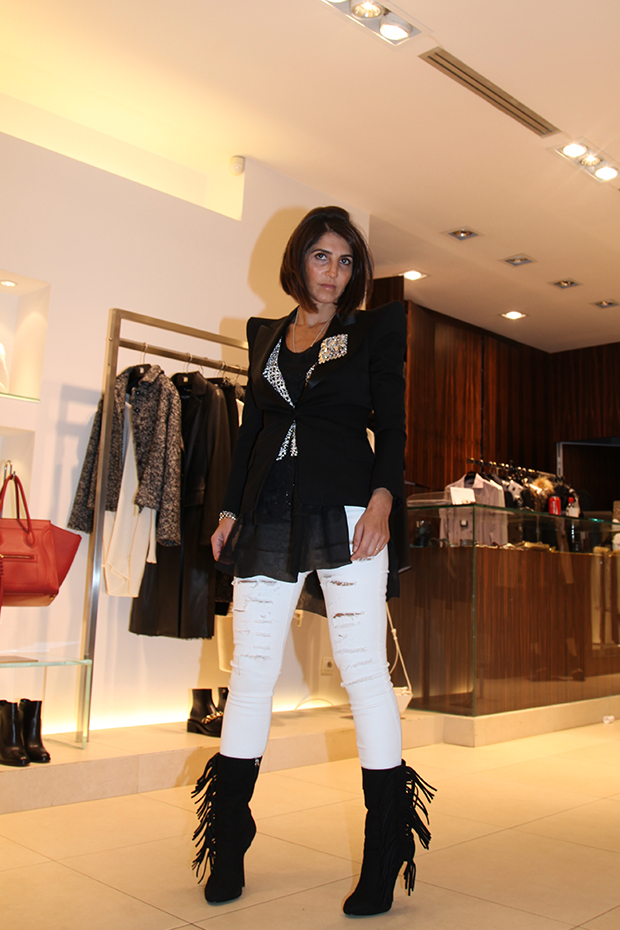 Sophie Levy , the famous PARIS Stylist, and a fashion icon of the 75016 neighborhood in PARIS decided to go out with her business partner and best friend Sergio Corvacho, who doubled as her private photographer, and social butterfly. It was amazing to see who wears what and the level of stardom that fashion characters are getting , like the styles of ANNA DELLO RUSSO and her best friend GIOVANNA BATTAGLIA, two of the most beautiful and stylish girls in the circuit, as CHARLOTTE STOCKDALE calls them : THE GLAMOUR GIRLS.
Paola Properzi, the woman in charge of the sales at the house of PUCCI is evidently present in this amazing event. Paola is fierce , and has an style of her own, very much in touch with herself , and always so sexy, specially with that sexy voice of her. We love her at ATLF.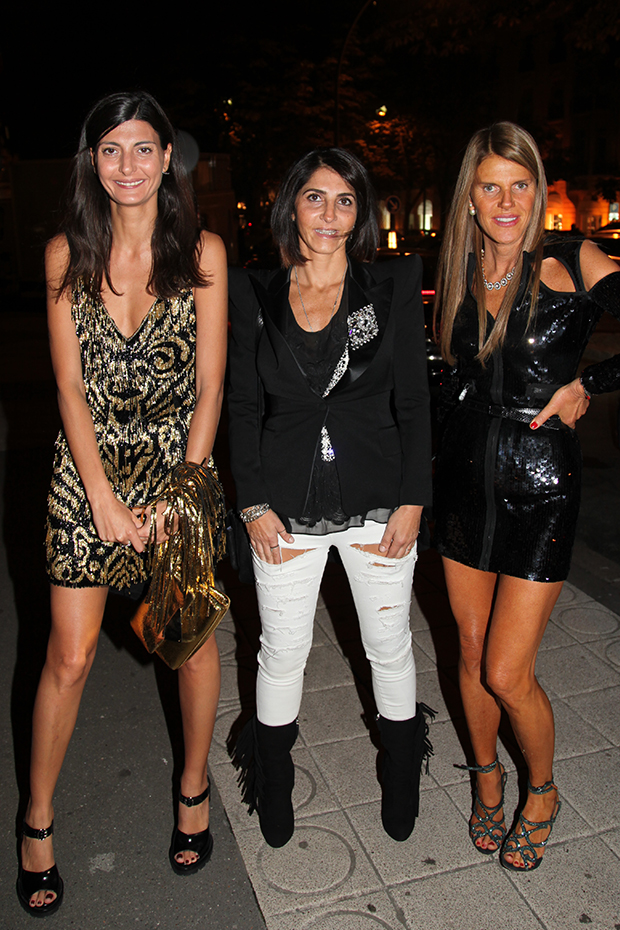 One of the three most influential fashion people in the real world , and also in the editorial. We feel that the editorial is coming out in real life, and the streets feel more editorial than the magazines itself, which are lately a boring spectacle of mediocre fashion. We think Giovanna Battaglia and Anna Dello Russo have an amazing appeareance when they go out, rather than when they take a magazine to turn it out. The streets are witnesses of modernity and real life experiences in fact. Giovanna has the sense of sex appeal, and Anna the sense of being artistic wth the way she looks at herself, she is one of the few women who get away with murder.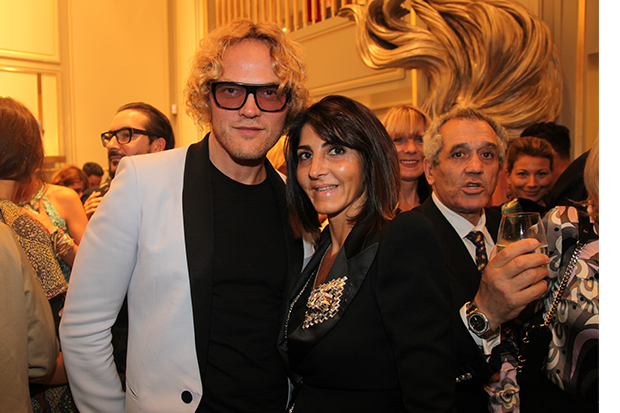 SOPHIE was extremely delighted to be part of this great event hosted by PETER DUNDAS, who opened the PARIS EMILIO PUCCI boutique, located in the heart of the AVENUE MONTAIGNE, we loved PETER and his always beautiful creations and interpretations on what the modern PUCCI woman should look.
PHOTOGRAPHS & TEXT : SERGIO CORVACHO