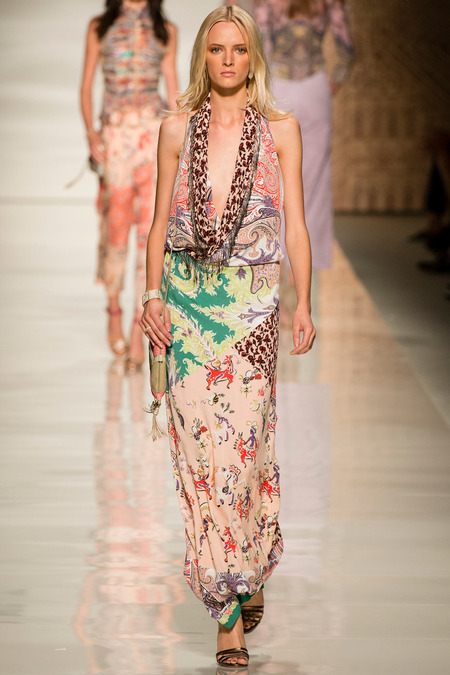 ETRO has done a wonderful comeback to the ethnic full on, the kind of sexy woman we love to see here at ATLF, this is ethnic glamour that has the metal touch, that makes the prints strong and appealing. The 70's are back at  ETRO, the rock festival and vacation fantasies are going to be lived by ETRO.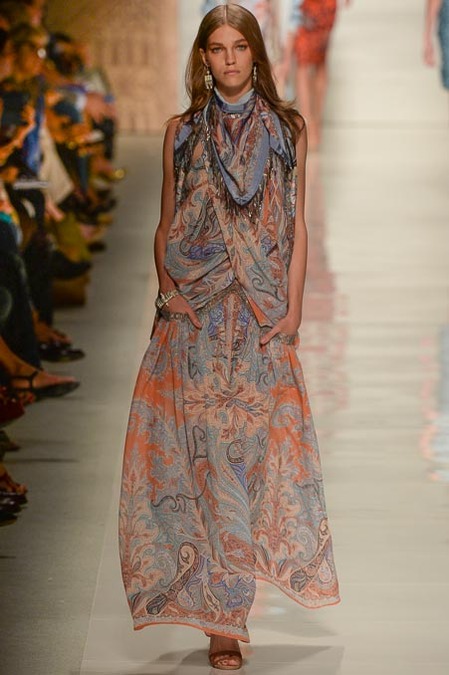 This is going to be the light dress that will be our best friend at our vacations. The shesh, we mean, the scarf, with their metallic fringes, has the touch of luxe, the minimal that we need for vacations, that have to be light and soft, femenine and romantic, we love this show, it had been on of our favorites for the ss season, the reassured silhouette.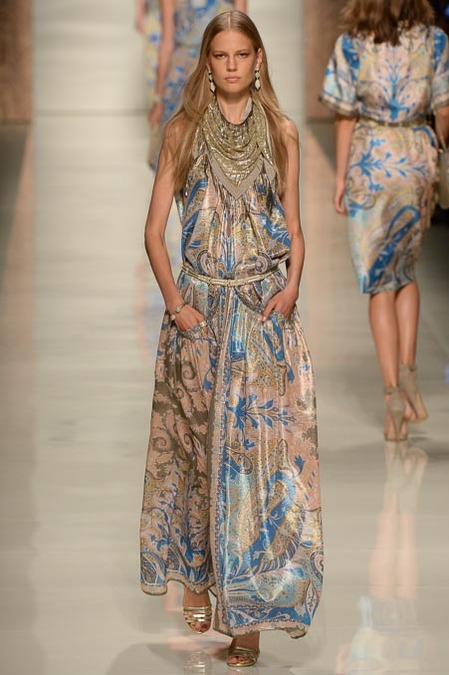 70'S MODERN NOSTALGIA
This a soft association of soft fabrics, with a strong seventies feeling, this is an evident glamour for our girls, our costumers. We find the desert girl and the late night party goer that blends , and make us travel through the eras, the hippie side that jet-sets the mediterranean!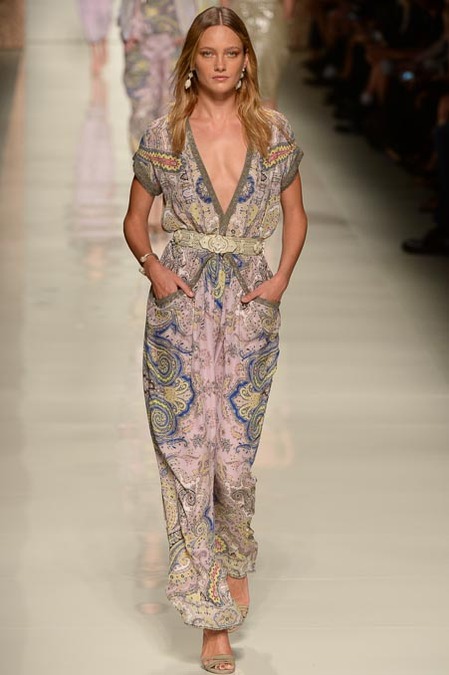 THE CHIC LOOK
So violently chic, this is the winner look, glamourous, ethnic, hippie, warrior, nostalgic also, such a beautiful way to present a girl, the bohemian shape belted with a gorgeous outfit. This is the dress that makes the custom look out, it is totally out to play a character, this is what is going to make out admirers fall in love with us!.