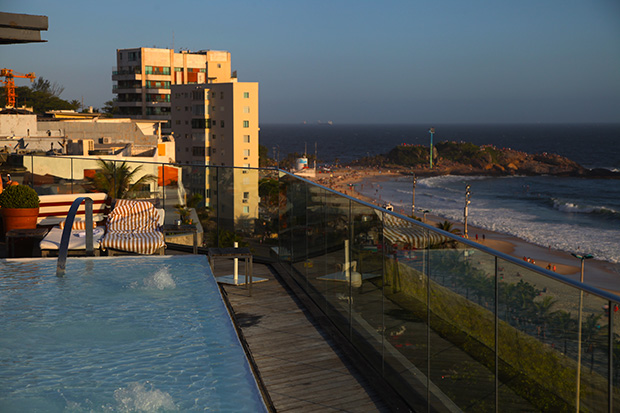 Now overlooking the famous área of ARPOADOR, the little hill that divides Copacabana and Ipanema, two diferent neighborhoods, two diferent vibes.  The Hotel FASANO just has the best location right in the middle of two diferent sides of RIO DE JANEIRO.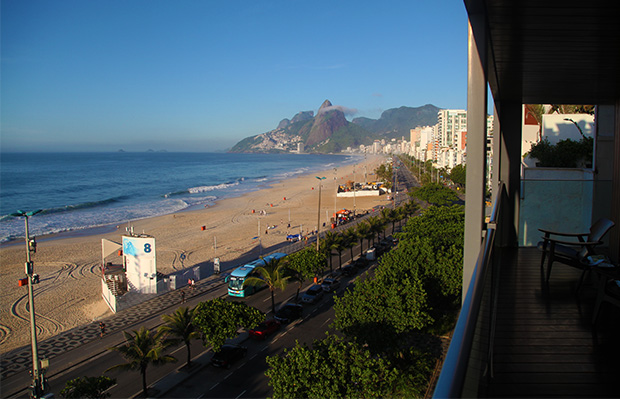 The magnificente and clear view of IPANEMA at 6am, the perfect time to start the day with a complete workout, a swim and a delitious healthy breakfast available everywhere in the city of RIO, where the most exotic and exquisitez fruits are found.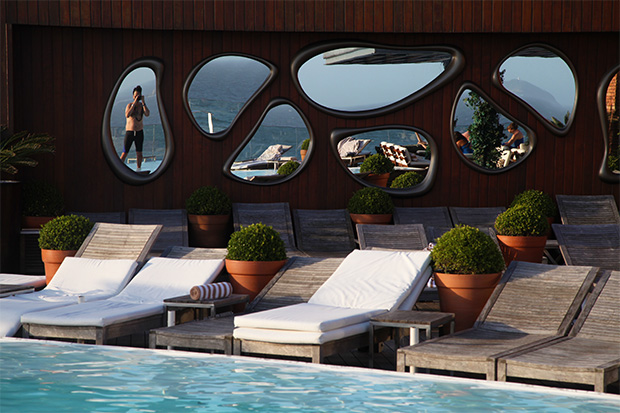 This is the opposite side of the pool which has an interesting desing, our photographer Sergio Corvacho , took a autoportrait using the asimetrical mirrors which adorn the beautiful poolside on the roof of the FASANO, the hottest roof top in the world.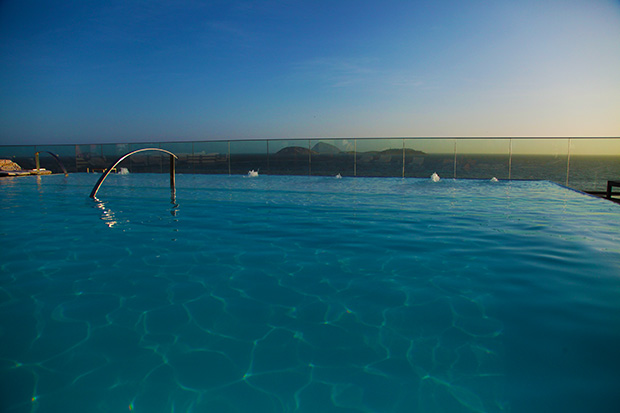 An amazing pool shot, took by Sergio Corvacho, just at the beginning of the fancy and sexy happy hour at the FASANO ROOF TOP.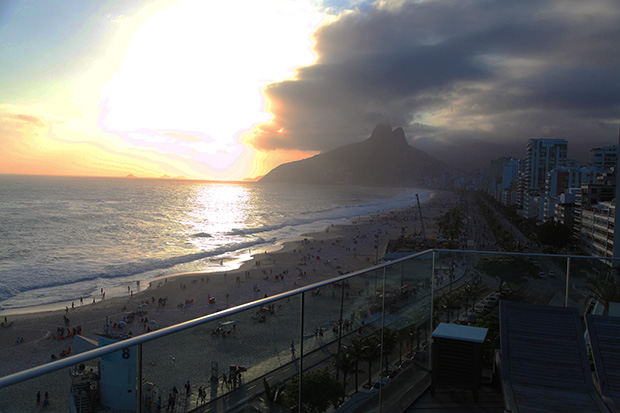 HAPPY NEW YEAR, and what a majestic way to start the year with a poetic, expressive and dramatic view of one of the sexiest cities ever, yes, this is RIO DE JANEIRO at it´s best, and what a better person to explain it than the ATLF team, who flew to RIO to dress several of our VIPS.
This is the famous MORRO DOS DOIS IRMAOS, the TWO BROTHER´S HILL, which is located just at the end of chic and bourgeois neighborhood of LEBLON, where the biggest concentration of chic and sexy people gathers every day.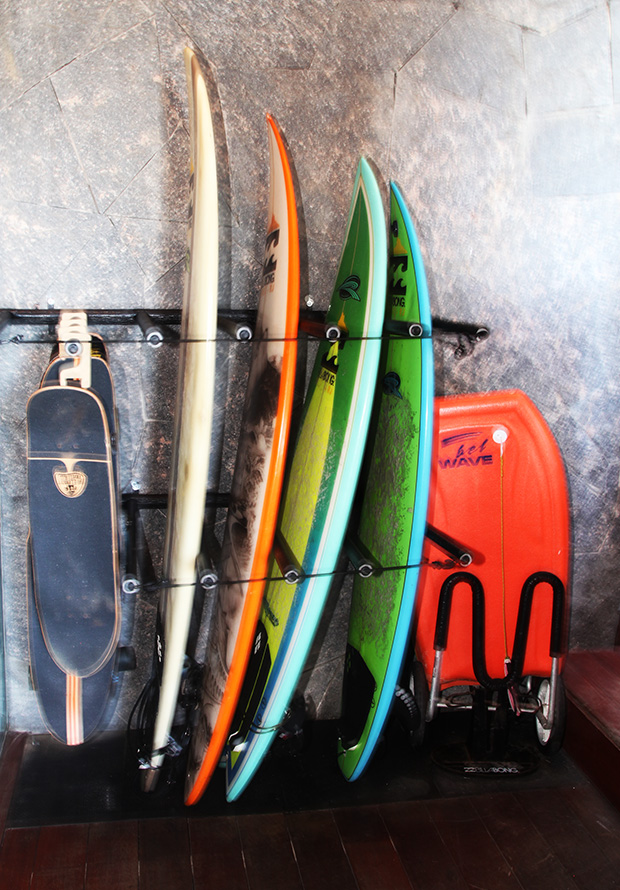 Surfboards available to rent and to use for the guests are a must, and a fun idea the hotel gives the customers. Also Bikes are available to wander araound Rio on a mello afternoon.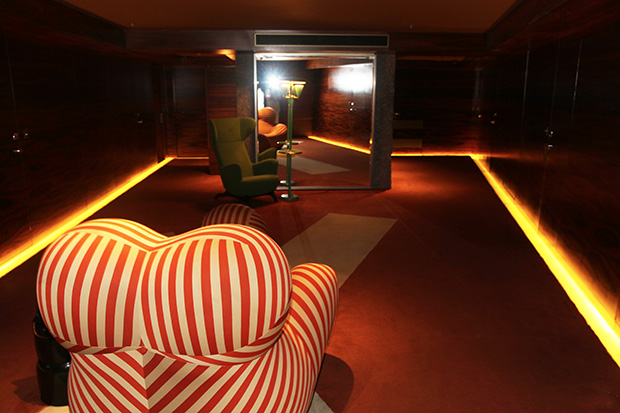 Creative decoration looks like the ultimate place to stay, low ceilings and faithful to that vintage feeling that the whole entire hotel provides, a touch of seventies and eighties all combines to give the guests a unique experience.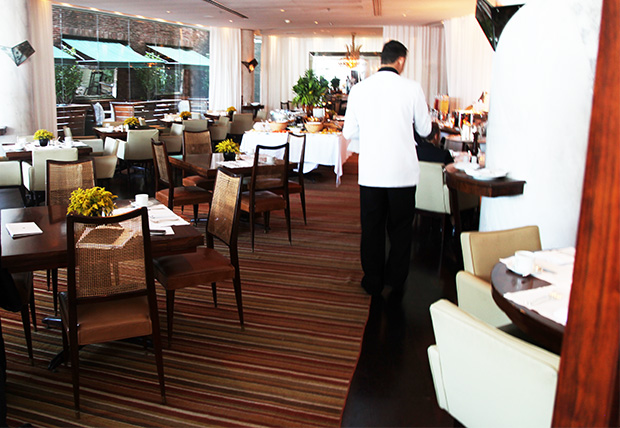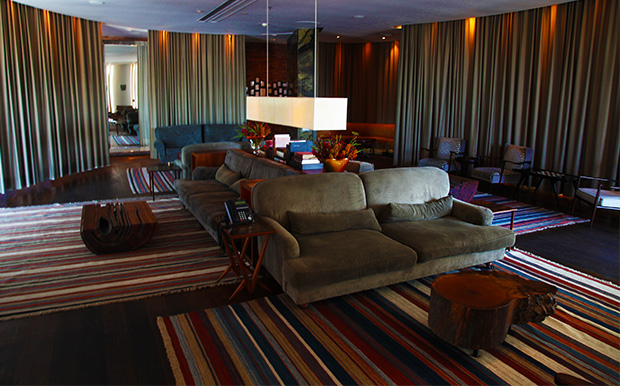 A very warm lobby located right next to the reception has a kind of PAUL SMITH feeling , perhaps due to the stripes that lay on the floor.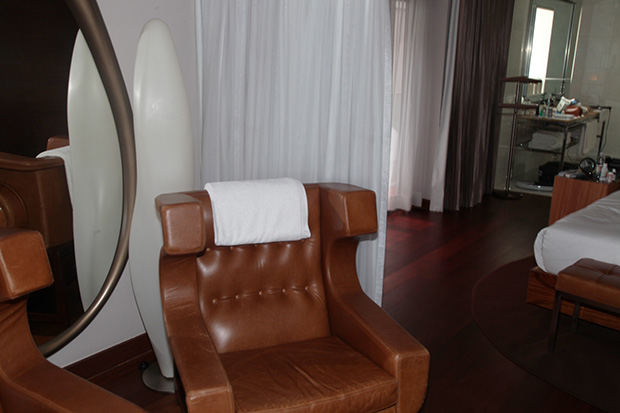 The deluxe suite located on the sixth floor is one of the most modern and comfortable suite we ever been, keeping the english style , with a minimal touch of decoration , leaving the space free and open to relax after a work meeting or just a day on the beach or enjoying the nice drinks  the roof top.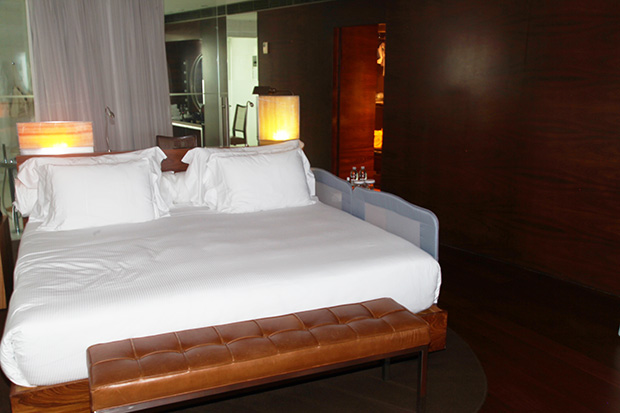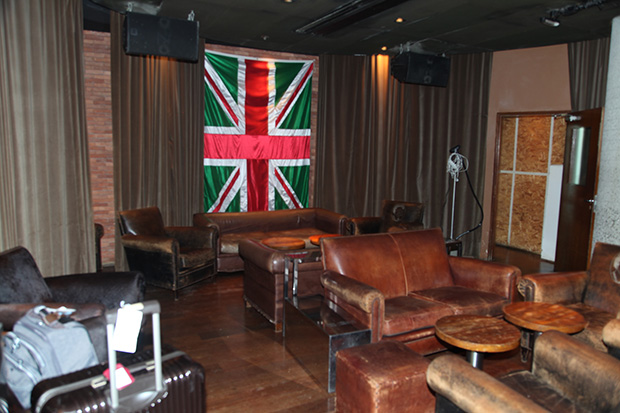 The bar specially designed by the owner of the hotel FASANO, inspired in his favorite things which are music, and lounge. HE has a very european and old british style to it.
Original récords from the seventies and eighties adorn the rich walls that surround the warm and welcoming atmosphere of BARETTO LONDRA, the chicest place in RIO.