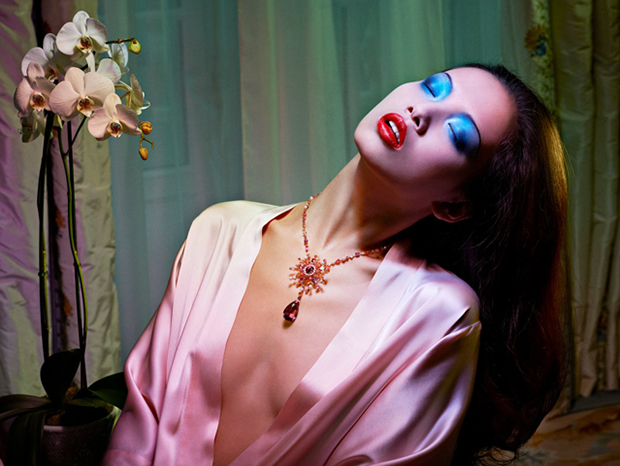 THE GLAMOUR GIRL
MAYIA told us that there is a desire for glamour and color that is happening backstage at the most important shoots, a lot of color, and a lot of new combinations. Skin is always the most important, but the  paletee has increased.
CHANEL CHANCE
JEAN PAUL GOUDE is one of MAYIA´s favorite artists, he is the genious in charge of this amazing beauty campaign that show all the freshness of the french girl curated by MAYIA , and photographed and filmed by JP GOUDE. ANNE V. is the star of this iconic beauty campaign that became a classic, we heard also the originality of GOUDE to film with cameras located in the shape of a ·360 deegrees, which means the model was surrounded by cameras to catch a 3d effect that we can see in the tv commercial.
VOGUE RUSSIA
Again, MAYIA picks an asían beauty for a conceptual assignent, this time for VOGUE RUSSIA, where we can see her creative side and imagination. A very delicate and futuristic look that pays homage to the asían world. We can see her attention to detail, and how she  worships skin. Mayia talked about skin for half an hour in this interview, and we learnt a lot.
Thanks MAYIA , we love your work!