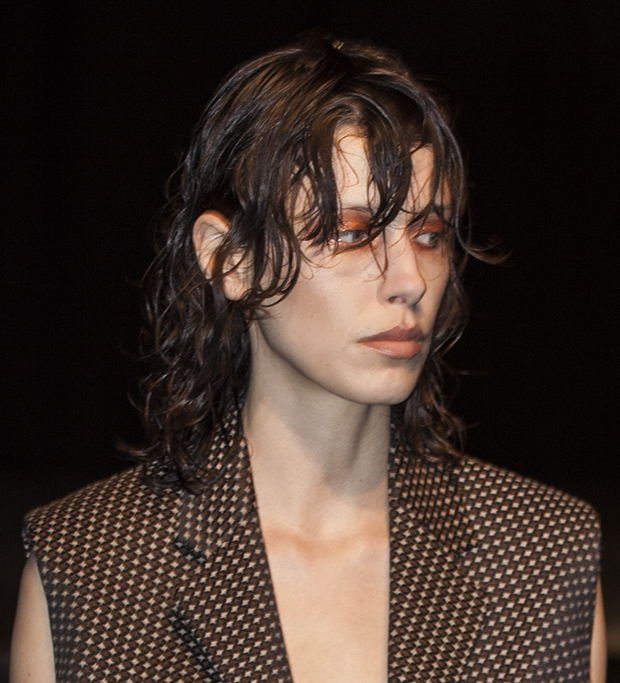 Model Lorelle Reyner in her opening look,  is wearing a sort of rusty orange, which by the way is one of the most difficult colours to wear as eye makeup, but this is not the case at the EACHXOTHER show, Carole Colombani , the makeup artist behind the cool look, made it strong yet sexy, and the key of the effect was leaving the rest of the skin free, alone, natural. Another key to make it successful is the done undone hair, the wet effect kills the dramatic shade that orange can be and will translate even to real life purposes.
Carole kept the eyebrows as they are, just groomed and in shape, otherwise, a perfect made up eyebrow would have transported the models back to the Carrousel de Louvre where nineties fashion shows happened every season.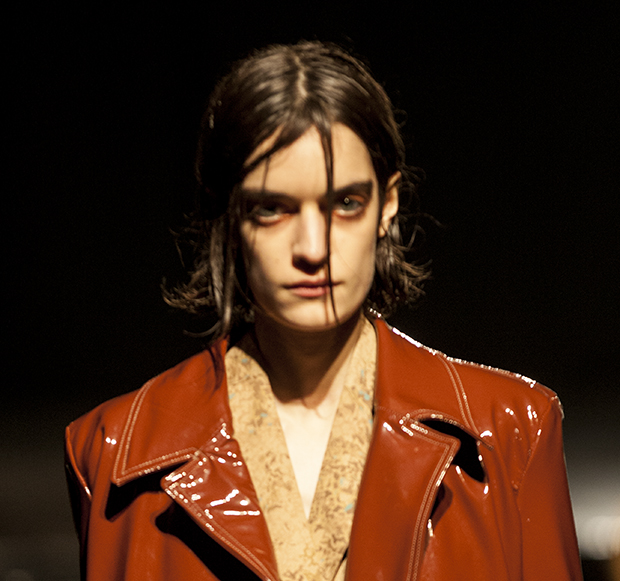 The effect of the orange eyeshadow matched the stricken and modern effect opposed to the strong and vivid jacket colours, here a Negroni kind of shade which refreshes the mood of the patent leather jacket.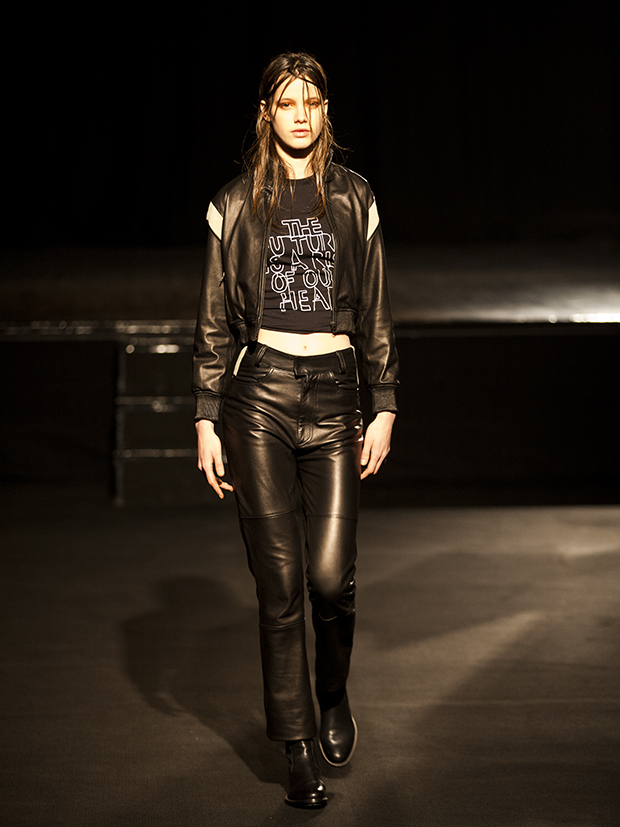 Photos & Report by Sergio Corvacho