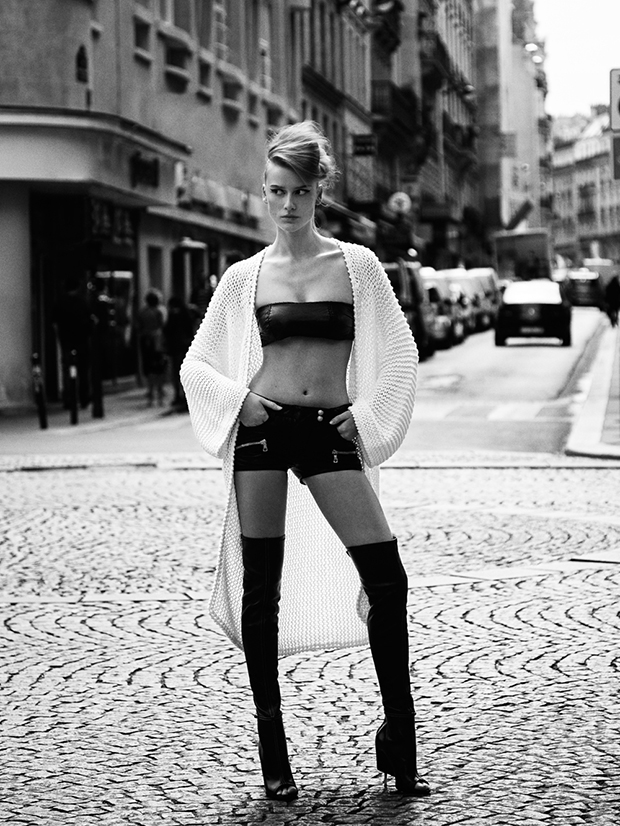 The cashmere universe turns urban punk with a touch of sports wear and a sexy nineties feeling, the cuissards by GIVENCHY, and the BALMAIN shorts. This this the oversized cashmere cardigan by STROKE. The bra is by LOST ART BY JORDAN BETTEN.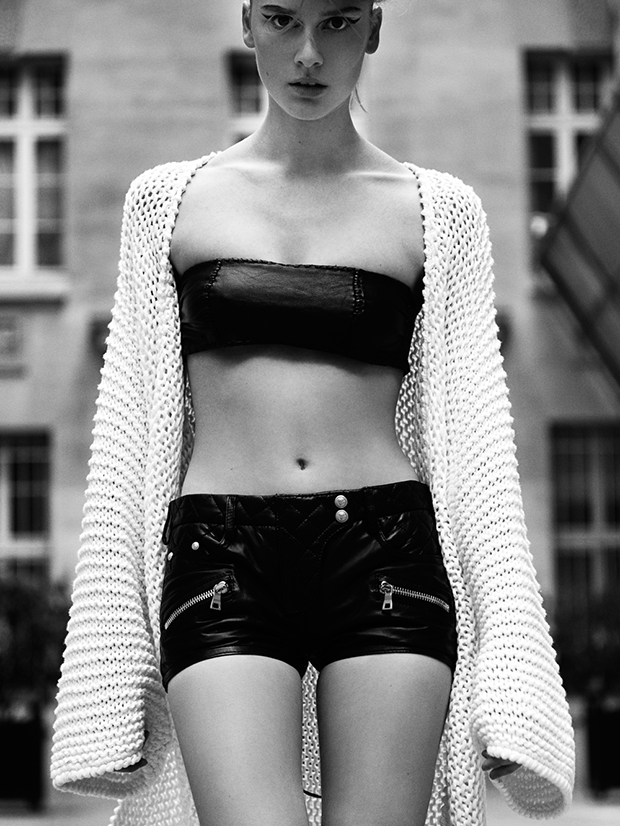 The art of makeup is just to give a strength to the eyes by stroking a japanese like eyeliner that resembles black ink and the post punk style which gives attitude and femininity to any woman.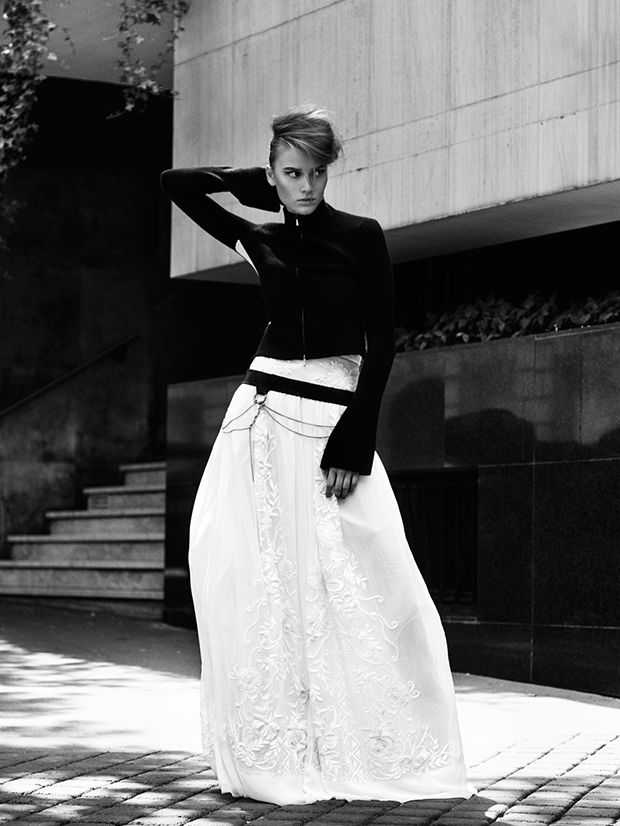 Belt by LOST ART BY JORDAN BETTEN, the puffy skirt by ALBERT FERRETTI, and the sportive fitted black sweater with mini pagoda sleeves by STROKE.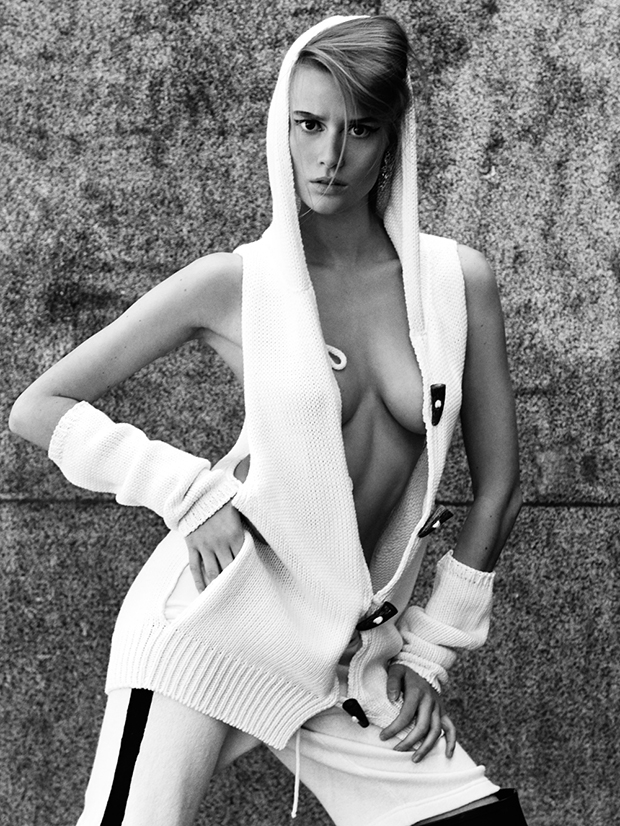 Cashmere hoodie and shorts by STROKE.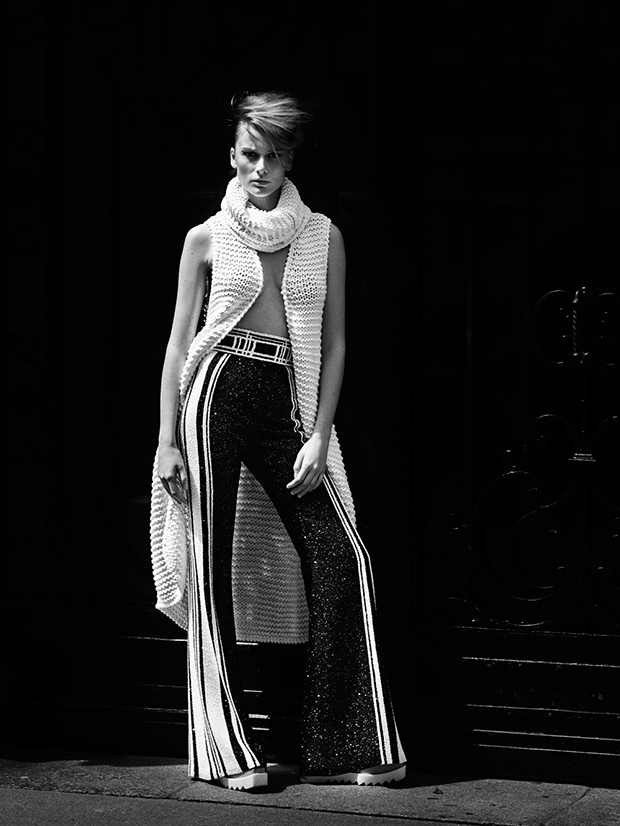 Cashmere oversized cardigan and neck warmer by STROKE, flares by BALMAIN and shoes by STELLA MC CARTNEY.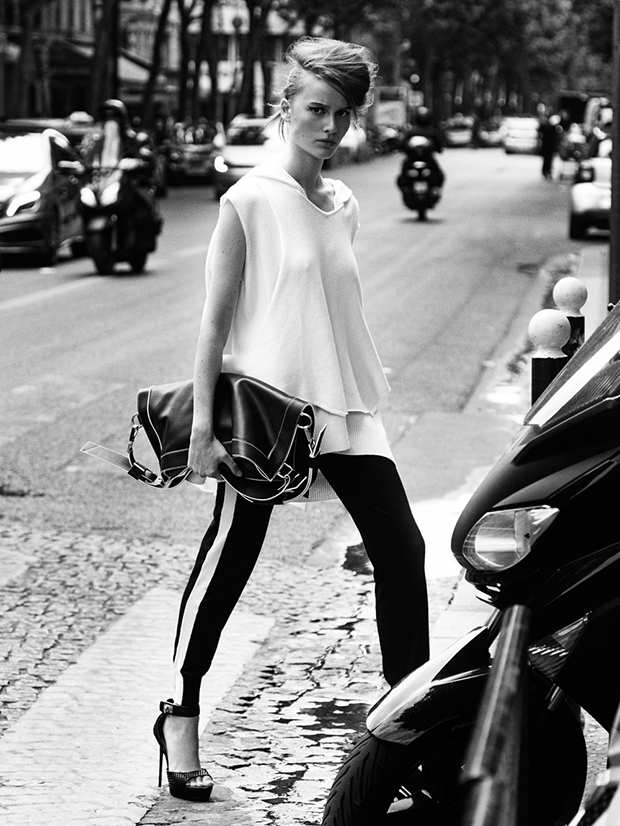 Cashmere sleevless sweater and pants by STROKE, bag and pumps by GIVENCHY.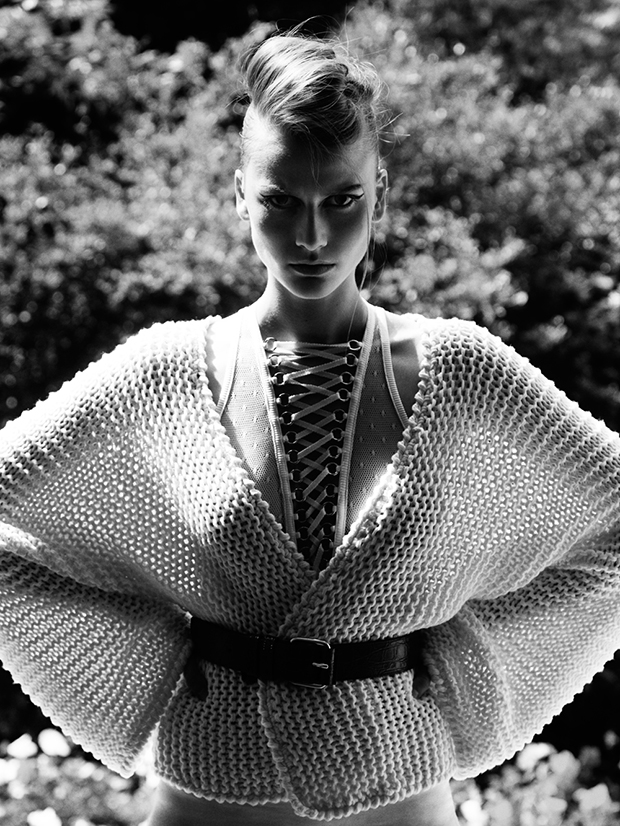 Body and belt by GIVENCHY, Cashmere sweater by STROKE.
Photos by THOMAS BABEAU
Styling by SOPHIE LEVY
DA, Makeup and Hair  by SERGIO CORVACHO
Model : ELISE PLUVINAGE @ PREMIUM MODELS