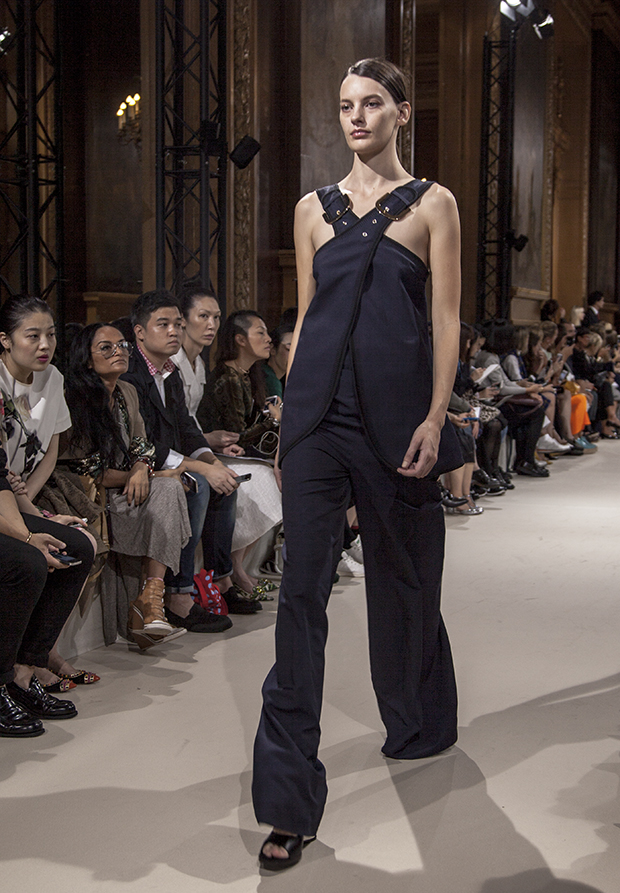 THE OVERSIZE PANT, it is combined with an interesting halter top that brings the modern dynamic to the silhouette. The shoes are also a modern approach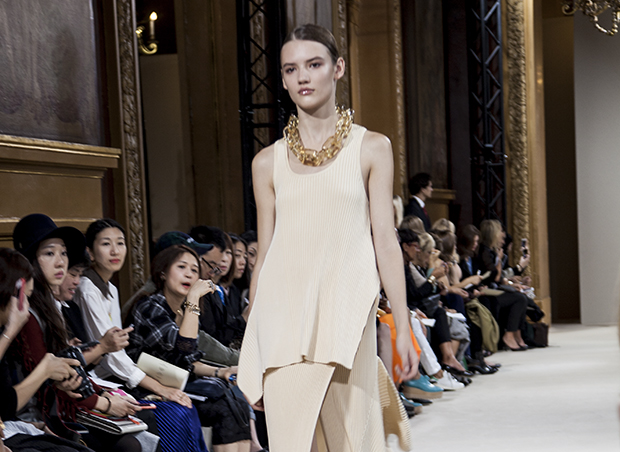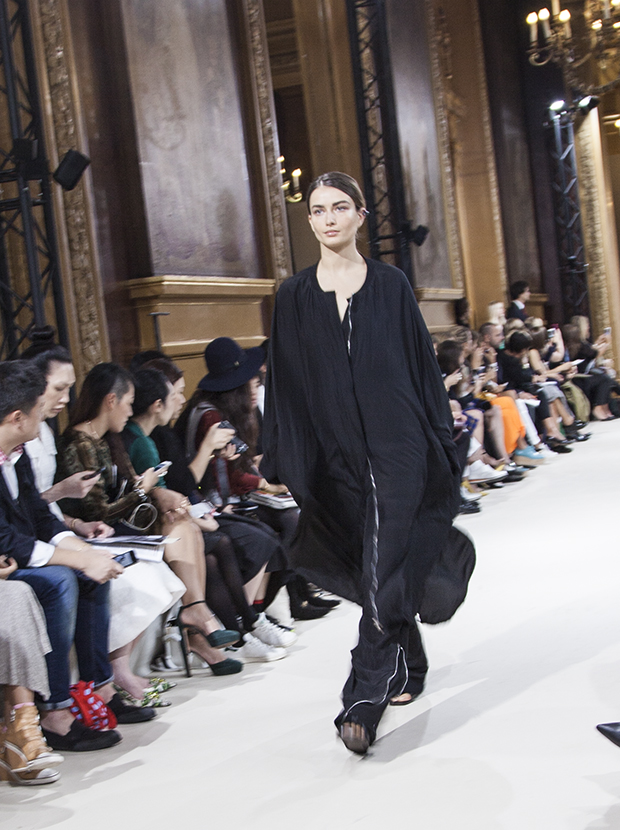 ANDREA DIACONU
Silk is very soft, light and very summer, we feel that the sportive ideas behind this collection adapts very well to the current type of women , that want modernity yet style.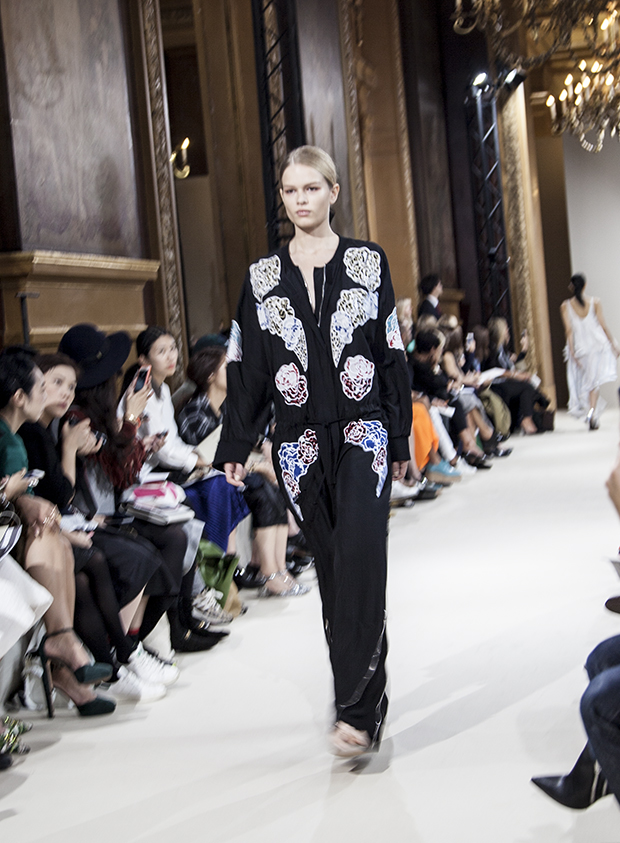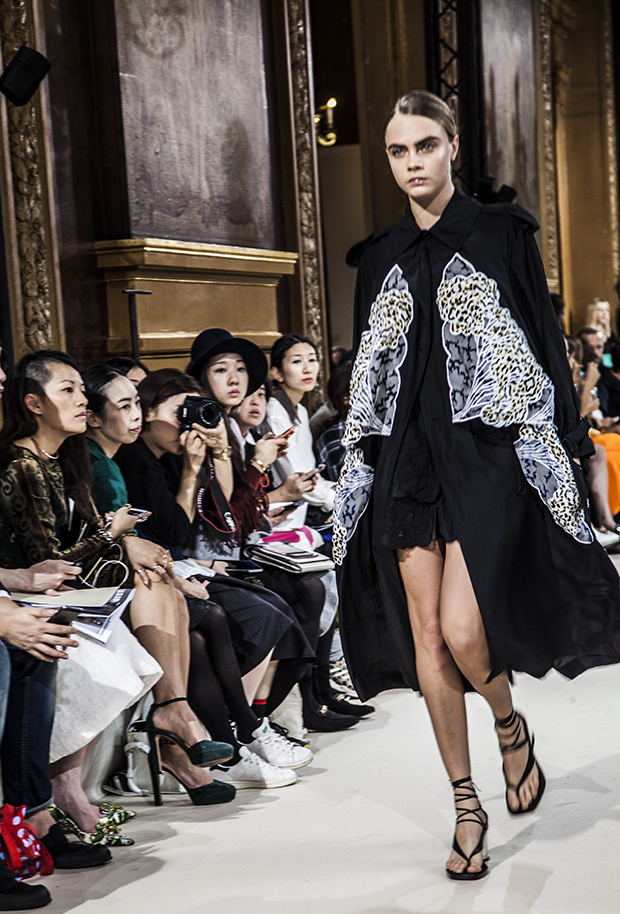 What we loved also are the sexy and tremendously comfortable sandals , they are a mix of a thong and our favourite spartiade, it is the new combo shoe that won´t be missed when we select the collection.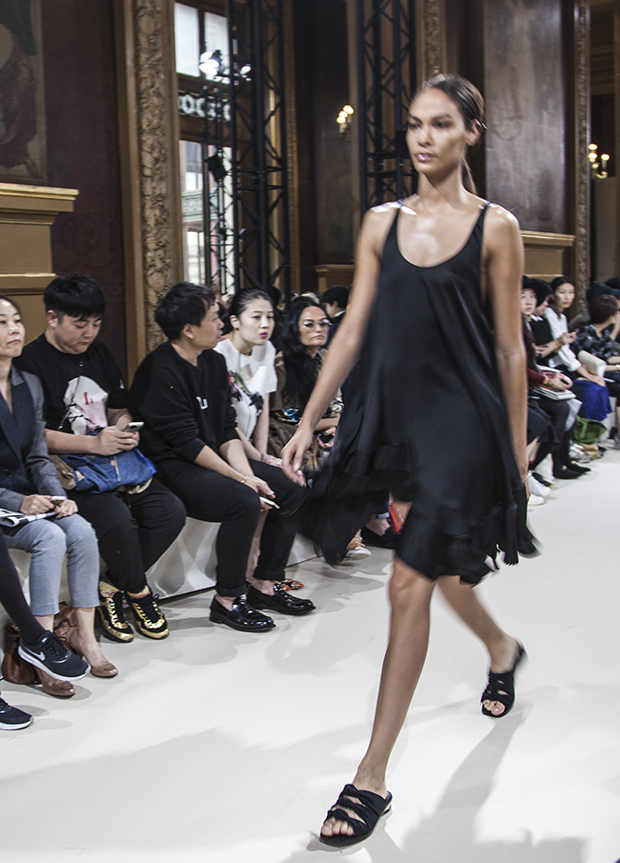 JOAN SMALLS
The future summer 2015 we want light dresses, light fabrics , to fell light and at ease. We feel that it is a very effortless woman , and above all TIMELESS.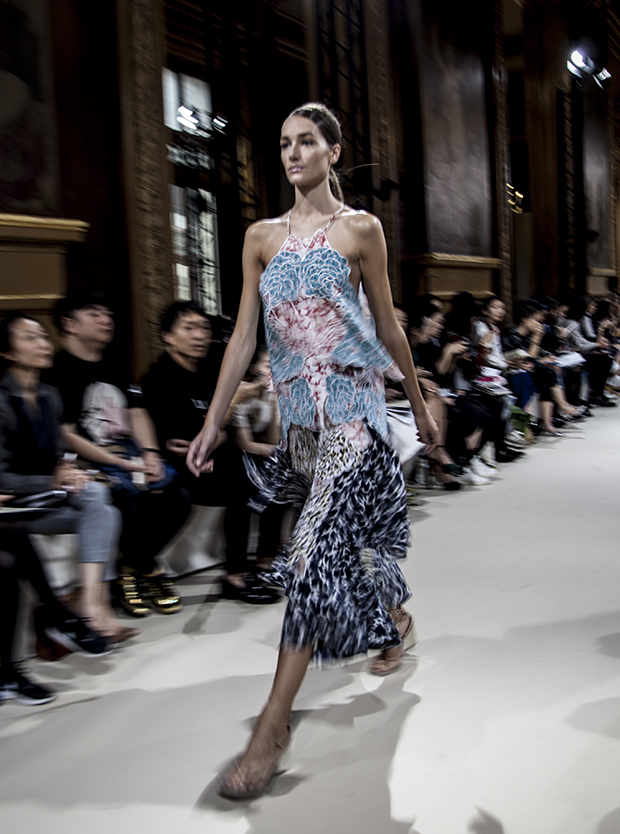 JOSEPHINE LE TUTOUR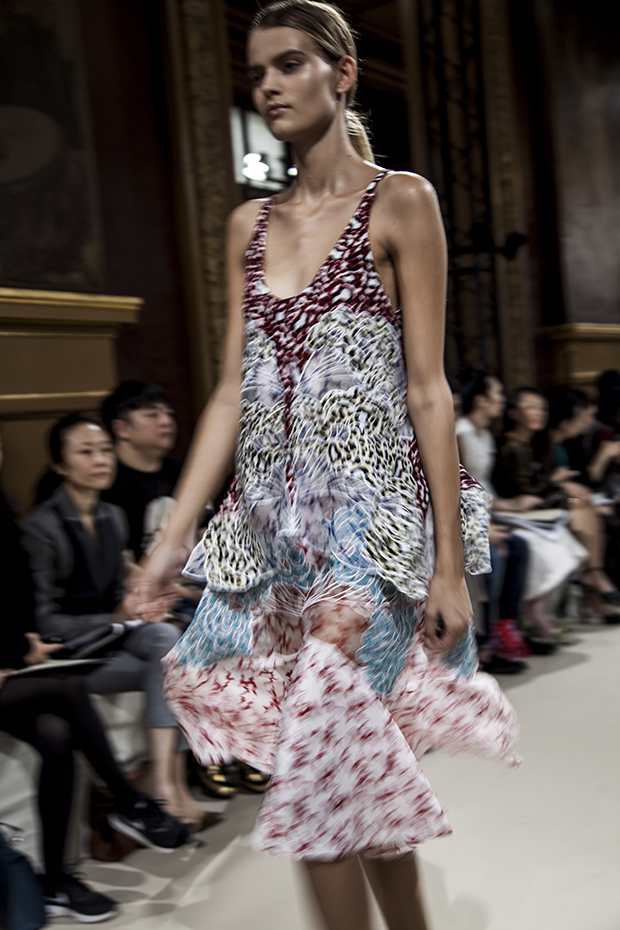 LA ROBE PAPILLON , THE BUTTERFLY DRESS
We found our perfect summer dress, very important to note that the fact this dress is so special is the combination of the broderie mixed with the patchwork, together we get the butterfly effect, very feminine and speaks loud « SUMMER 2015 ».