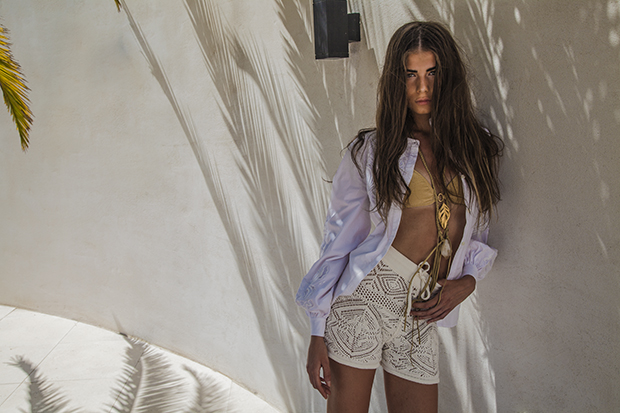 Annamaria is wearing a beautiful white shirt by ROBERTO CAVALLI , the bikini top is by MELISSA ODABASH , and the shorts by EMILIO PUCCI. She is wearing two necklaces by AURELIE BIDERMANN and LOST ART BY JORDAN BETTEN.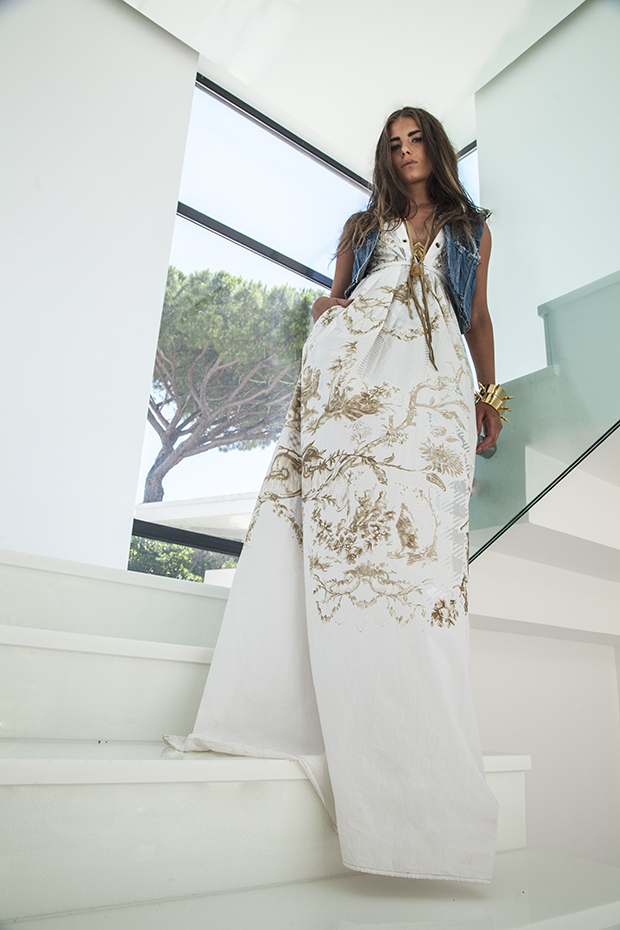 Gorgeous nomad goddess by ROBERTO CAVALLI worn and styled by a mini denim vest custom made by JÉRÉMY MARRATCHE exclusively for ATLF PARIS. A punk touch by the bracelets in gold by ALEXANDRE VAUTHIER. BEAUTY TIP: Undo your hair, going to the hairdresser to wear this outfit will kill the impact , and you will look totally incoherent.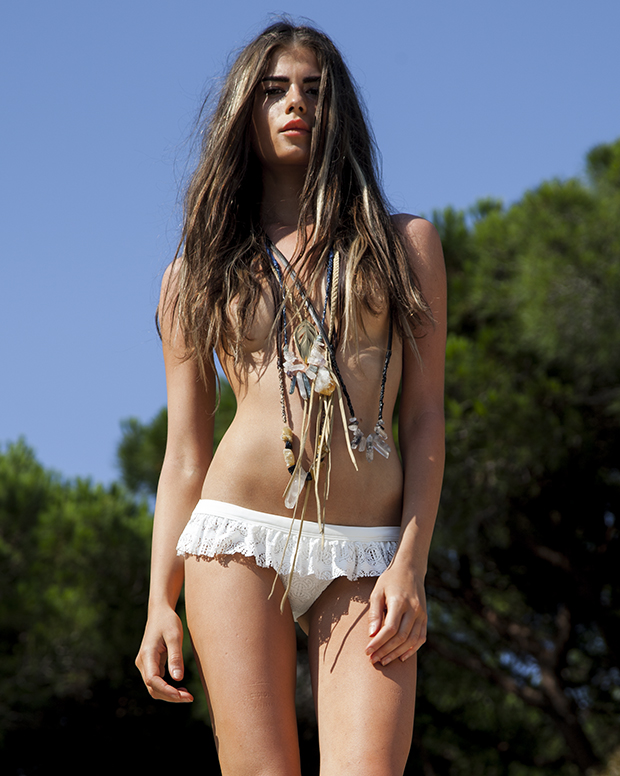 Bikini bottom by MELISSA ODABASH worn just alone , and paired down with several sexy and ethnic necklaces by LOST ART BY JORDAN BETTEN & AURELIE BIDERMANN.
THE BEACH HIPSTER
Annamaria has the seventies feeling with a fierce  pair of BALMAIN flares. The blouse is by ROBERTO CAVALLI, bracelets by ALEXANDRE VAUTHIER, and a bag by SARA BATTAGLIA.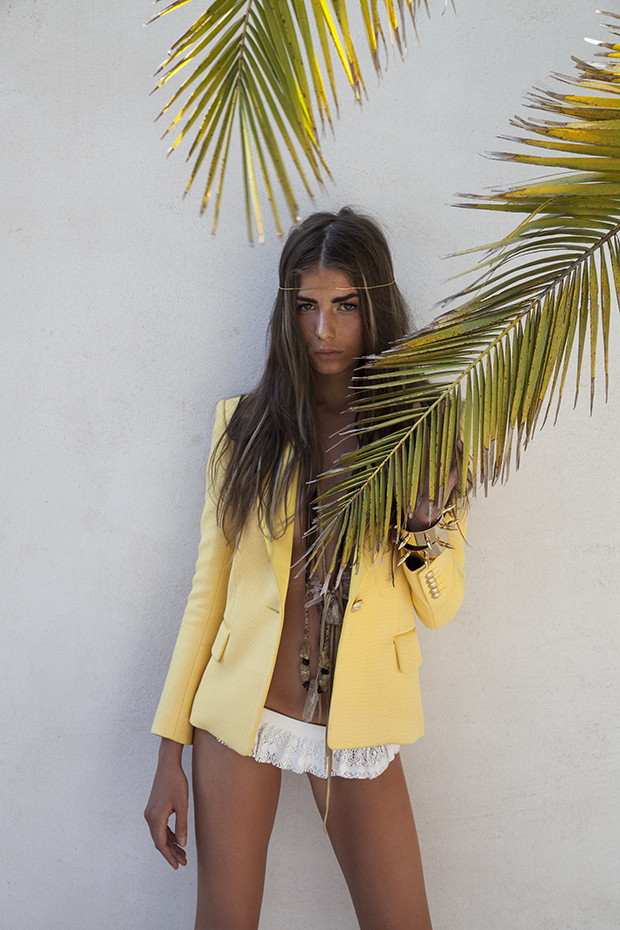 Yellow smoking jacket by BALMAIN, the summer must have. MELISSA ODABASH bikini bottom, and the necklaces by LOST ART BY JORDAN BETTEN and AURELIE BIDERMANN. Bracelet by ALEXANDRE VAUTHIER.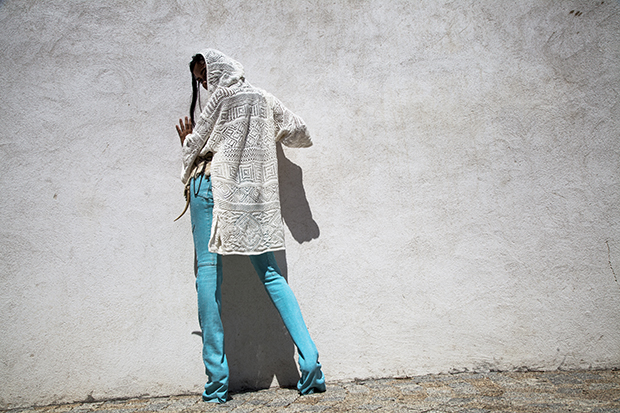 Hoodie by EMILIO PUCCI,  and turquoise denim by BALMAIN.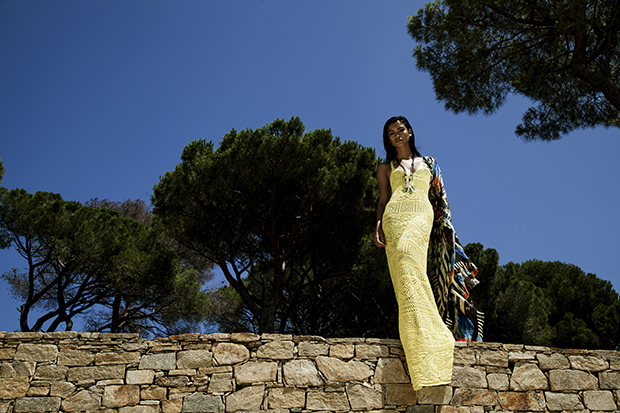 Guest model JUANITA BURGA is wearing a knit dress in bright yellow by EMILIO PUCCI, necklace by LORT ART BY JORDAN BETTEN, worn with a colourful BALMAIN scarf.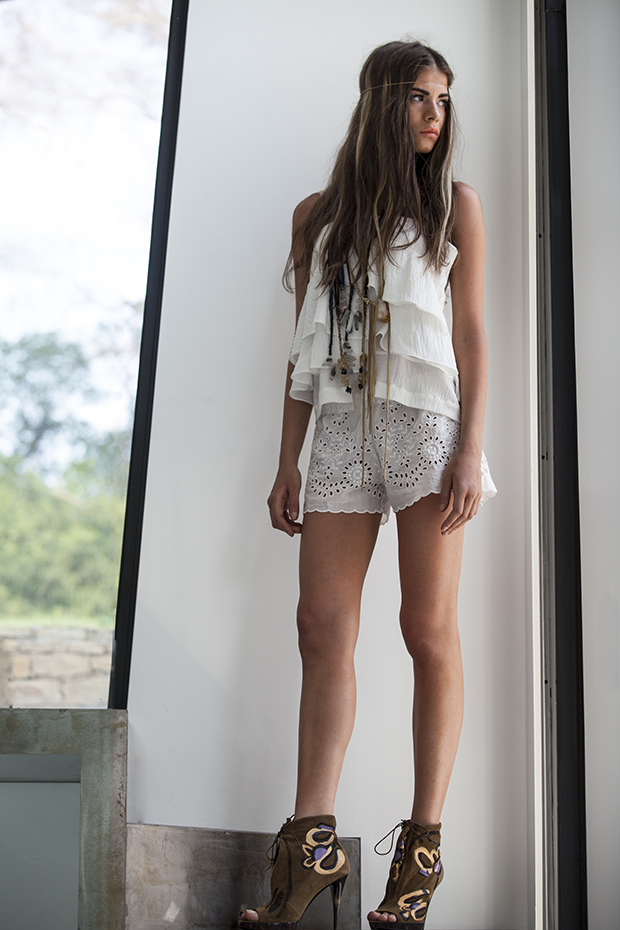 Annamaria is wearing a top CHLOÉ, shorts by TOOSHIE, ankle by BURBERRY PRORSUM and the necklace by LOST ART BY JORDAN BETTEN.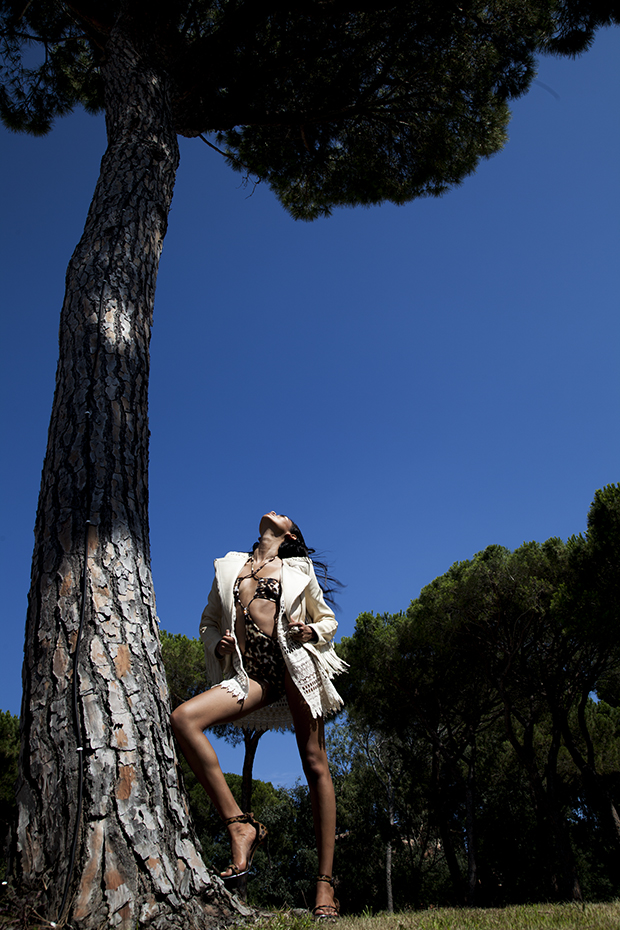 JUANITA is her guest appearance wearing a fringed vest by BALMAIN, crochet vest by MELISSA ODABASH, and the trikini leopard by GIVENCHY , shoes are by GIVENCHY.