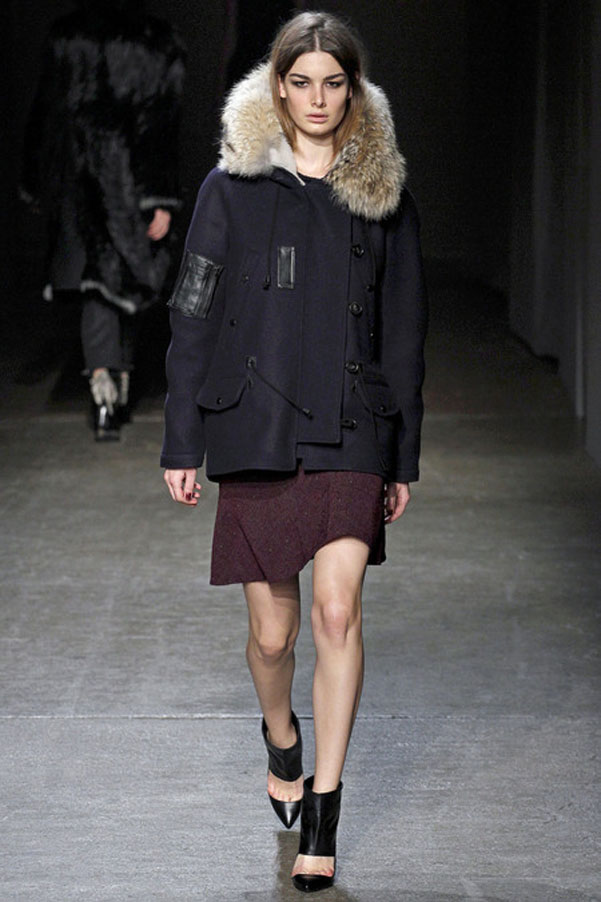 OUR FAVORITE SHOW IN NEW YORK FASHION WEEK.
YIGAL has all the elements that ATLF loves. This is the duffel coat-mariniere of the future, this is his clue piece and we can totally see this coat in the evening, really the modern touch that NY always lacks. The shoes are the rock pump, the identity of the show, and this is a definitive must for our wardrobes.
The PHYTON boots are just to die for, combined with the coolness of the long leather pants, very NEW YORK CITY; not really new in stylist matters, but cool in a timeless way, the styling research was an effort, and this designer is surprising us this season. The grunge look of the top is a fresh touch. He announces the grey , as a proposition for a new color, well, not new for a newyorker, but new to the females around the world.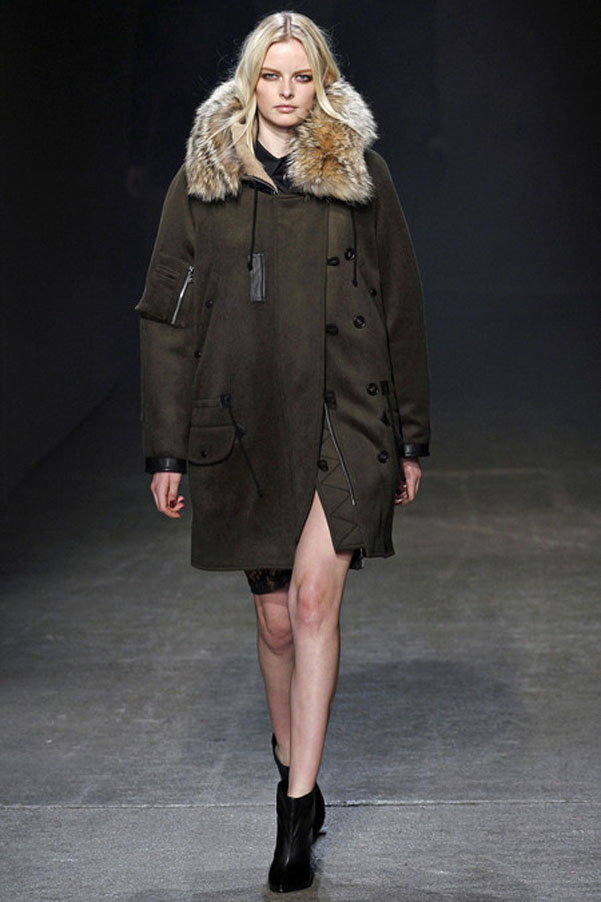 Even though this look is redundant; we want to make a statement that the duffel coat is for sure a classic, and a trend on the streets, but the femenine duffel coat is a new fresh take on this classic piece. It is a little masculine, but ultra femenine at the same time, this is a pice that becomes mega elegant if you combine it with a evening gown as well.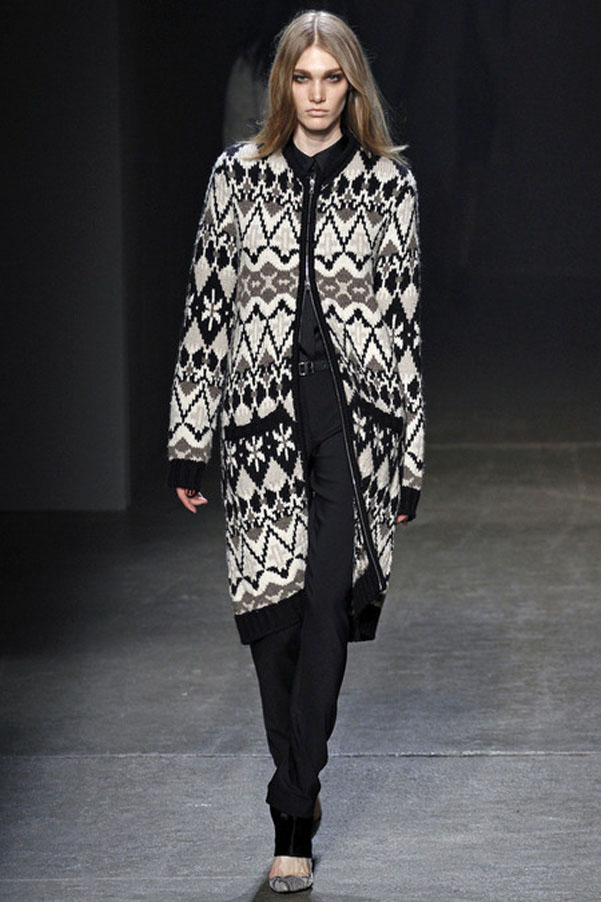 THE  NEW COAT
This is deluxe grunge; and we can wear this very cool; or very classy; this is what is making us dream, the identity of this piece that does not have an structure, the texture, fabric and soul of this , is what makes us desire it.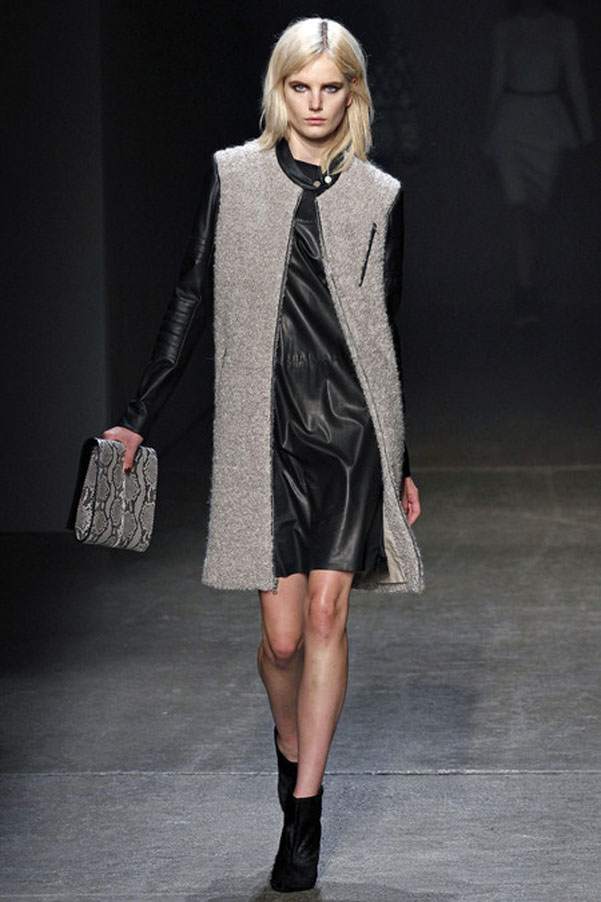 LITTLE BLACK LEATHER DRESS
The little newyorker; the girl that has a natural coolness; everything is cool in this season chez YIGAL, there is not really a tricky way to present this collection, very easy to wear, and at the same time is a show that could have been anonymous, but the message is very clear and the modernity of it is what makes it come from a hidden NY that we would love to discover and above all , wear!
REVIEWED BY SOPHIE LEVY AND SERGIO CORVACHO