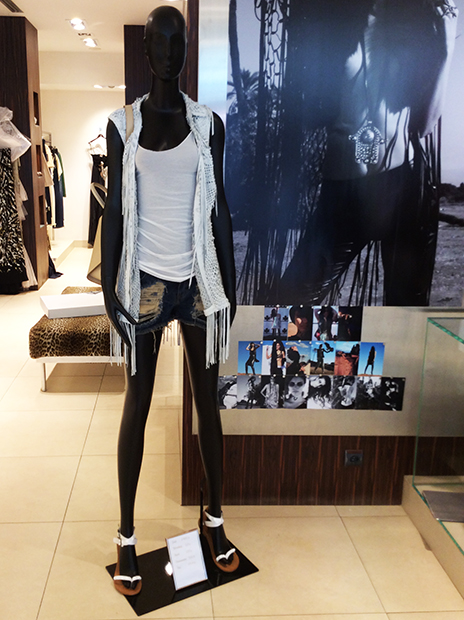 The summer is coming , and we are ready for it. This a fresh look , and we can see pairing a very long top and a very short shorts, mini shorts.
TIP:
We decided to pair the colours of both, the bag, and the short´s pockets, both are beige, and it is a remarkable touch of color that pops immediately the impact of the outfit.
WHITE:
Braided white leather is the new approach to wear white in a smart and innovative way.
CREDITS:
T SHIRT                    : PRIVATE COLLECTION
LEATHER PIECE    : LOST ART by JORDAN BETTEN EXCLUSIVELY AT ATLF PARIS.
BAG                            : DOLCE & GABBANA
SHORTS                    : SIWY
SANDALS                  : HTC LOS ANGELES