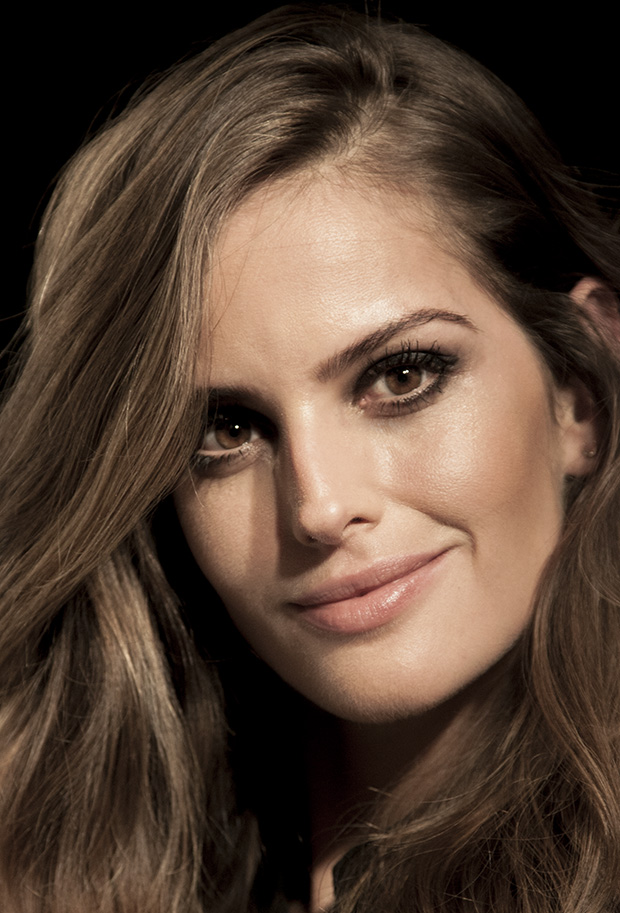 CHRISTELLE COQUET, the parisian makeup artist behind the flawless and beyond sexy faces at ALEXANDRE VAUTHIER, gave us five minutes of her time to explain us what makes things simple in beauty, she just does it , makes the girls look so pretty and does not think about anything but makeup, the girls looked relaxed yet sultry, comfortable yet aware. The sexy eye picked up on the runway all the green lighting and made it special by irradiating the different shades of dark green , charcoal and black. Green was the color of the collection , and green was the main color of eyes, a very special kind of green. IZABEL GOULART gives us a sexy look before taking her selfie.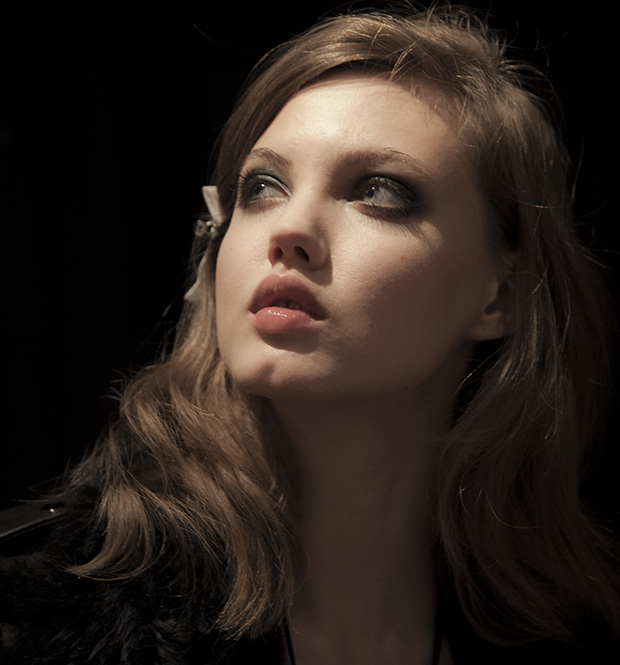 This makeup appeals to every single girl, all races, colours, complexions and styles. It is a timeless way to look sexy, and provocative, the VAUTHIER universe is all about sex appeal , and women that are powerful and confident, and this makeup speaks by itself. Melancholic eyes from LINDSEY WIXON give us the nostalgic feeling just minutes before the show.
A girl with a lot of personality, in her beauty and her attitude always make a great impact , an impact that made me took several angles of her face, could´t stop shooting such an amazing and comfortable beauty, her name is ANNA CLEVELAND-VON RAVENSTEIN, her mom and her aunt , both were supermodels back in the seventies.
Three different girls, three different complexions, there three of them wearing the same makeup and looking simply espectacular, GRACE MAHARY from Canada, KATLIN AAS from Estonia, and OPHELIE GUILLERMAND from France.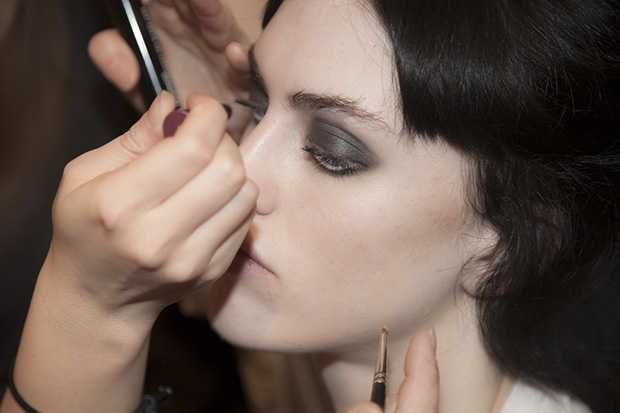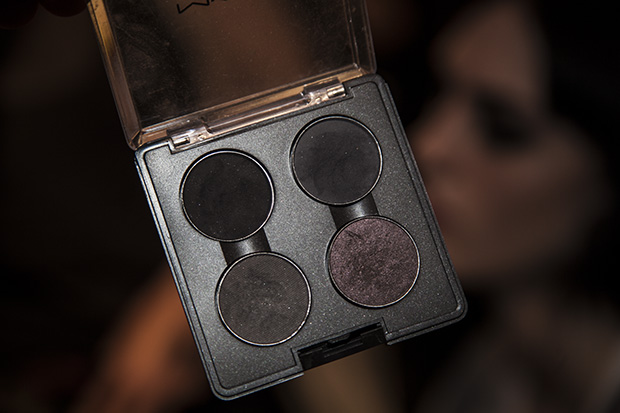 The eyeshadow palette from MAC COSMETICS, the perfect quadra to recreate your own smokey eye at home, with a brush, a q-tip , or even your own fingers.
SOPHIE LEVY, finally being made up by CHRISTELLE COQUET for her official picture with the genius ALEXANDRE VAUTHIER.
PHOTOS & TEXT by SERGIO CORVACHO