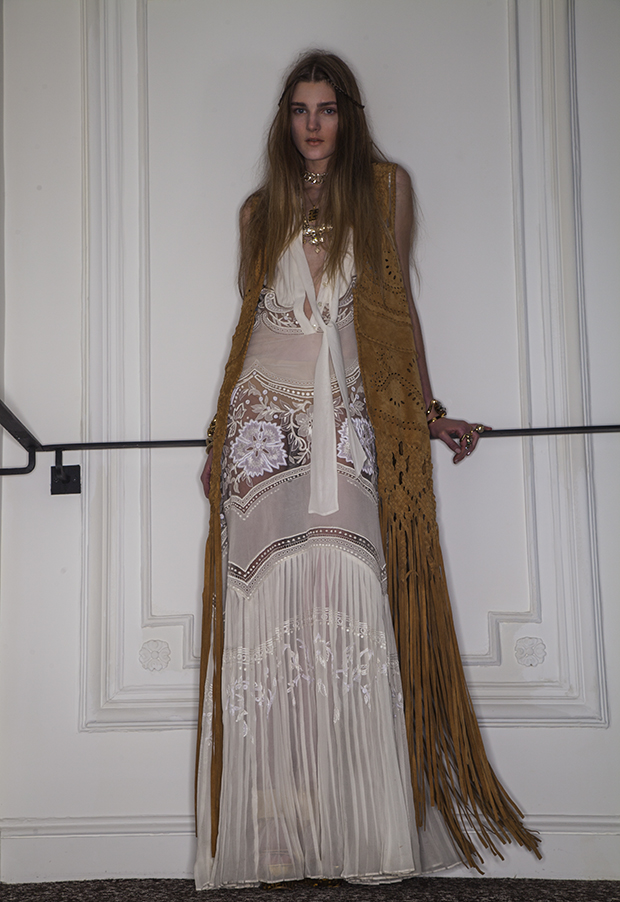 ROBERTO CAVALLI DRESS
LONG SUEDE VEST BY ALBERTA FERRETTI
NECKLACE BY CHANEL
BRACELET BY ROBERTO CAVALLI
RING BY CHLOÉ
GOLD NECKLACE BY ONLY FOR SMART PEOPLE BY FADIA OTTE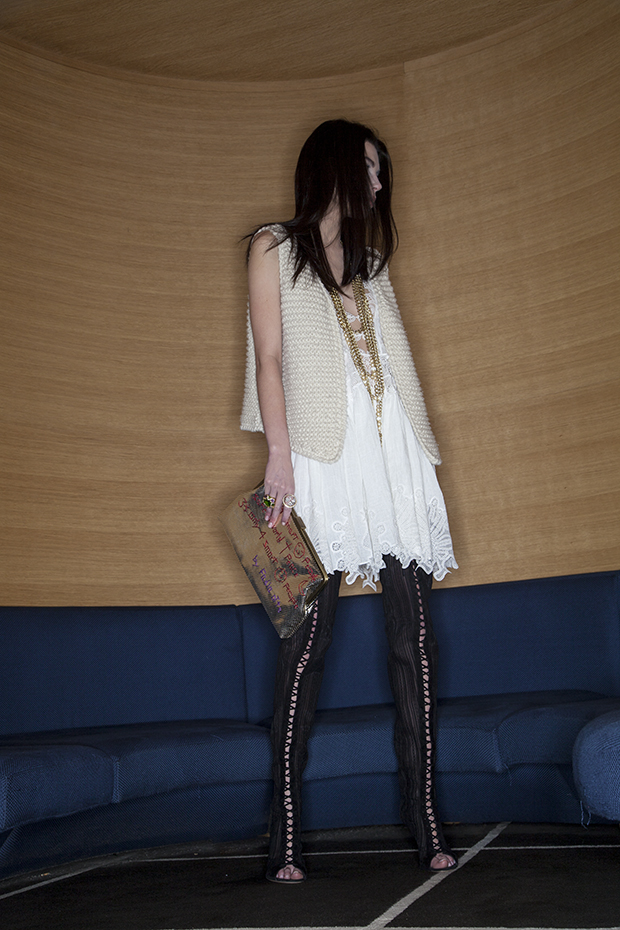 SANDAL CUISSARDE (HIGH BOOTS) BY GIANVITO ROSSI
DRESS BY CHLOÉ
CASHMERE VEST HANDMADE BY STROKE
POCHETTE BAG MADE BYONLY FOR SMART PEOPLE BY FADIA OTTE
LONG NECKLACE WITH PEARLS VINTAGE HELLES
RING BY SYLVIA TOLEDANO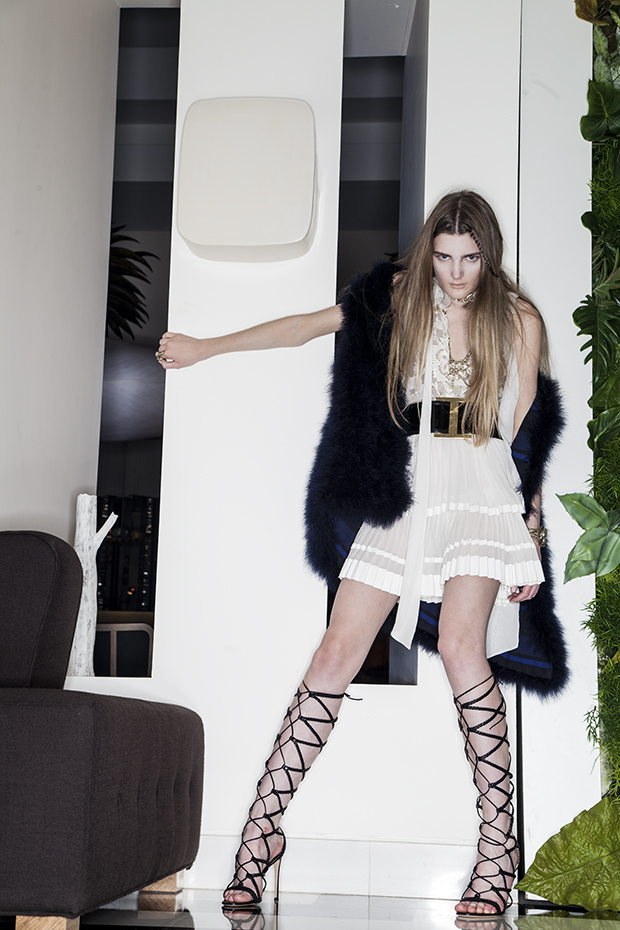 ROBERTO CAVALLI MINI DRESS
SPARTIATE (LACED UP SANDALS) BY GIANVITO ROSSI
THICK BELT BY BALMAIN
CHANEL JOALLERIE NECKLACE
FUR VEST BY SONIA RYKIEL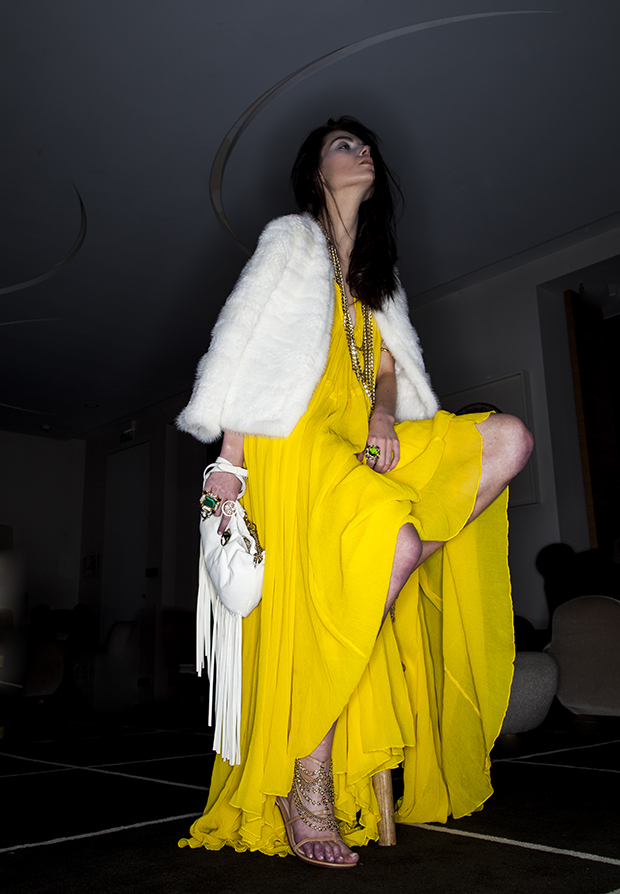 DRESS BY CHLOÉ
WHITE FUR BOLERO BY SONIA RYKIEL
BIJOUX SANDAL BY GIANVITO ROSSI
BAG BY SONIA RYKIEL
PEARL AND GOLD NECKLACE BY VINTAGE HELLES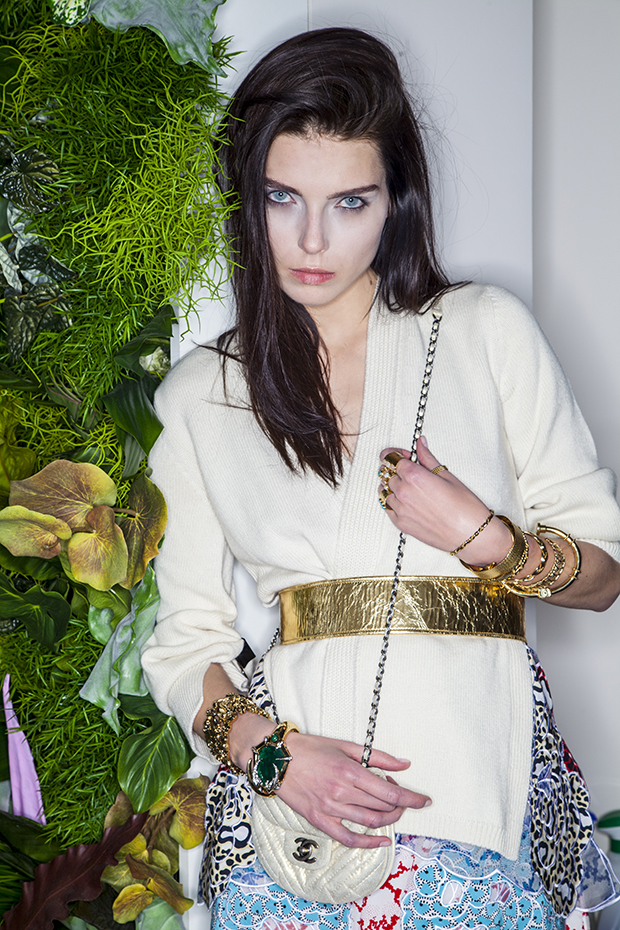 CASHMERE SWEATER BY STROKE
BELT, BRACELET AND RING BY CHANEL & ROBERTO CAVALLI
DRESS BY STELLA MAC CARTNEY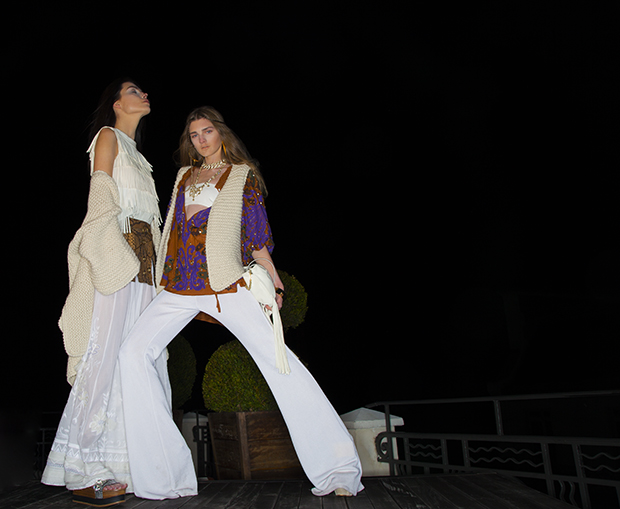 ON AGNIEZKA (LEFT):
FRINGED LEATHER CREAM  TOP BY SONIA RYKIEL
LONG SKIRT BY ALBERTA FERRETTI
THICK HIPHOGGER BELT BY LOST ART BY JORDAN BETTEN
HANDMADE CASHMERE VEST BY STROKE
ON NASTYA ( RIGHT)
EMILIO PUCCI BLOUSE
HANDMADE CASHMERE VEST BY STROKE
BALMAIN WHITE FLARES
NECKLACE BY CHANEL JOALLERIE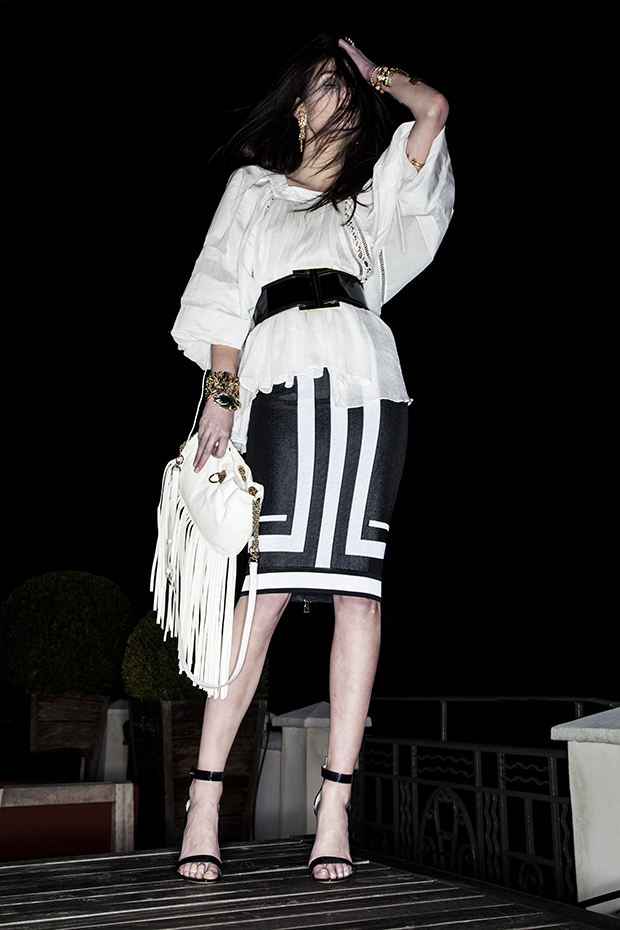 GIANVITO ROSSI BLACK LEATHER SANDALS
BLOUSE  BY CHLOÉ
BALMAIN BELT & SKIRT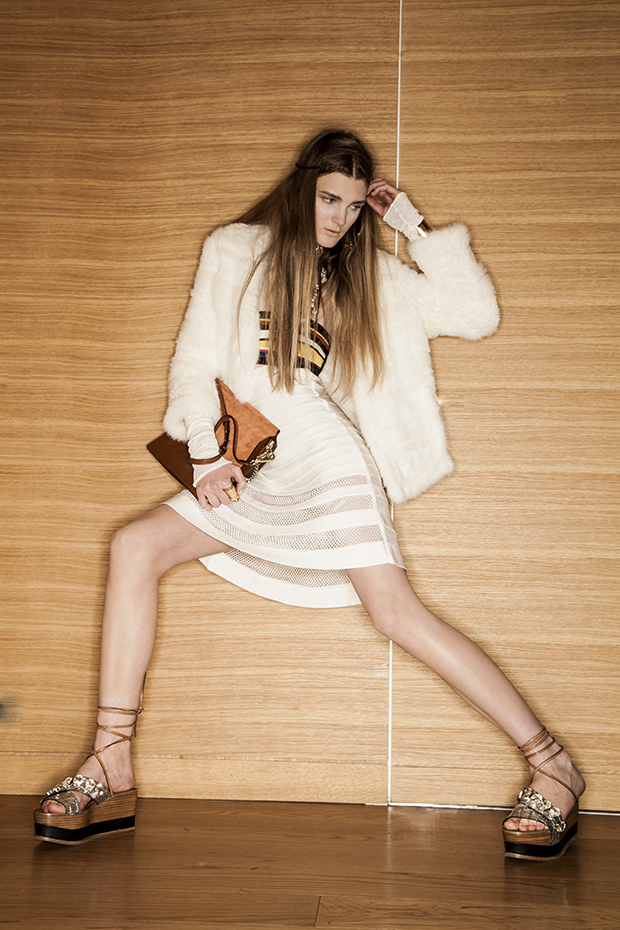 ROBERTO CAVALLI WEDGES
SKIRT BY HERVÉ LEGER
BAG BY CHLOÉ
SONIA RYKIEL FUR JACKET
MULTICOLOR TOP BY BALMAIN
BRACELET, EARRINGS BY ALEXANDRE VAUTHIER
CHANEL NECKLACE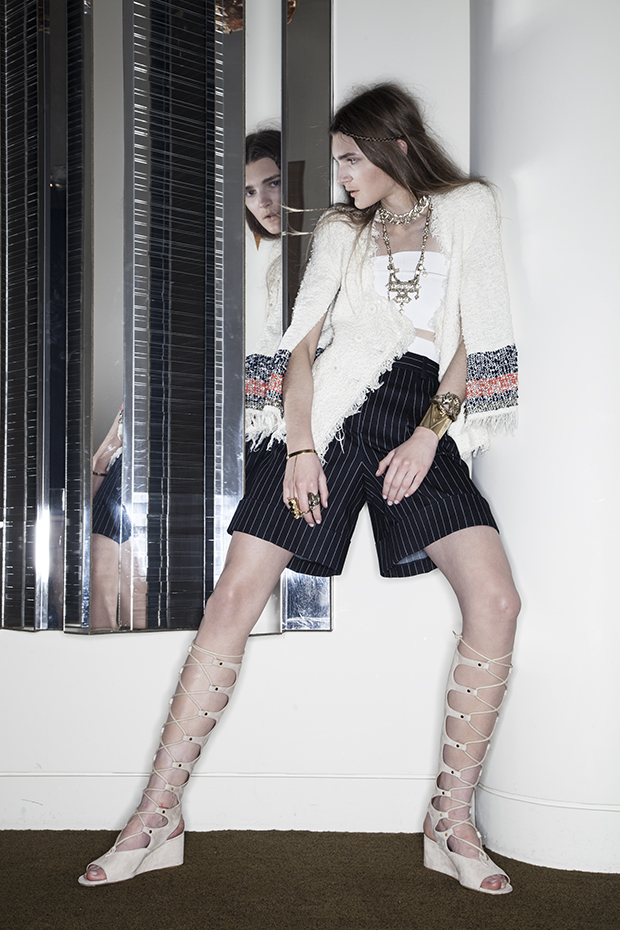 BEIGE LACED UP SANDALS BY CHLOÉ
JACKET BY SONIA RYKIEL
CHANEL BERMUDA
RINGS BY BALMAIN & CHLOÉ
BRACELET FROM ALEXANDRE VAUTHIER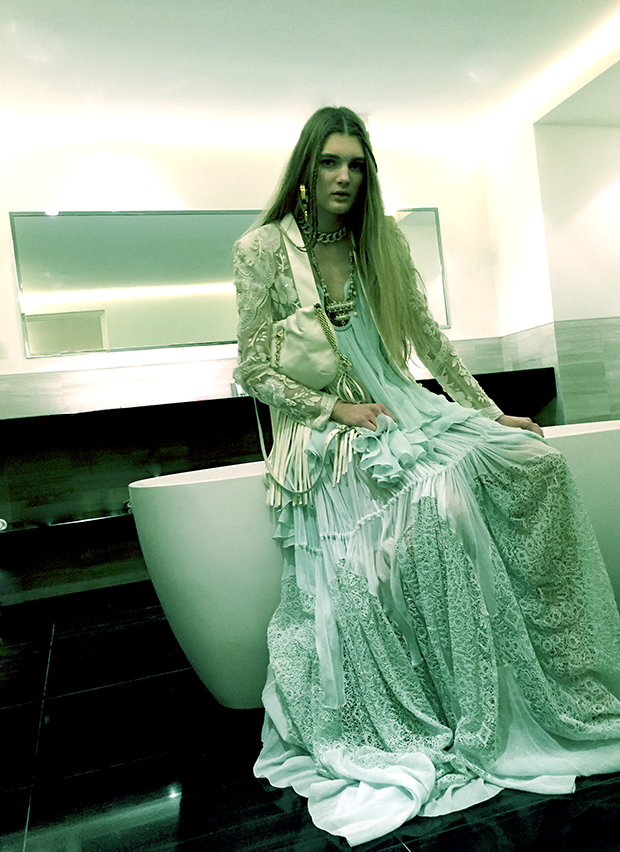 CHLOÉ LONG SKIRT AND TOP
EMBROIDERED JACKET BY ROBERTO CAVALLI
BAG BY SONIA RYKIEL
CHANEL NECKLACE
PHOTOGRAPHED BY SERGIO CORVACHO AT HOTEL MARIGNAN
FASHION EDITOR SOPHIE LEVY
PHOTO  & DIGITAL  SUPPORT YACINE SADINE & CHARLIE
CASTING : NICOLAS BIANCIOTTO
MODELS : AGNIESKA & NASTYA
HAIR BY CARMEN CABREJOS
MAKEUP BY JESSICA BOUSSUGE
MANICURE & PEDICURE BY MYRIAM
FASHION TEAM: JÉRÉMY MARRATCHE & GLADYS.
SPECIAL THANKS TO NATHALIE RICHARD & VANESSA BELLUGEON FOR THEIR EXTREME SUPPORT.
THE ENTIRE STORY WAS SHOT AT HOTEL MARIGNAN , 12 RUE MARIGNAN, PARIS 75008, FRANCE.
PRODUCED EXCLUSIVELY FOR OBSESSION BY ATLF BY  ATLF PRODUCTIONS PARIS.