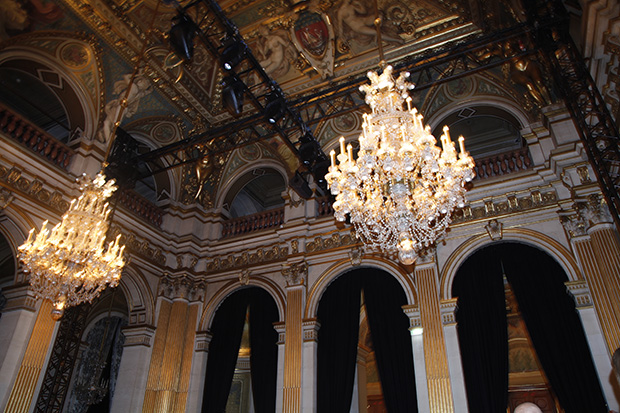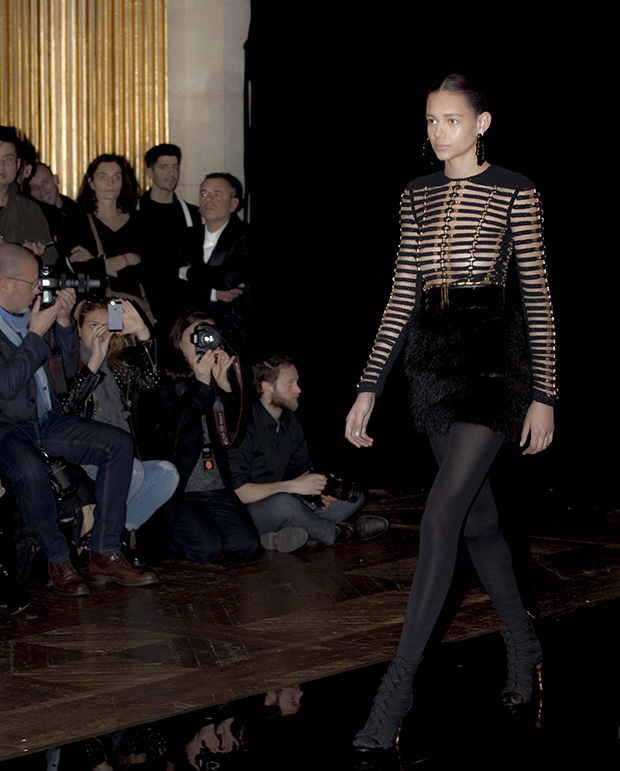 Amazing location , the HOTEL DE VILLE de PARIS , hosted the last BALMAIN show, presenting the fall winter 2014 collection , featuring as usual their singular style, that evoques modern gladiators, birds and military inspirations.
Here , our first favourite look, we love the sex appeal, and the chicness that this exudes, the fabulous girl is british babe BINX WALTON at NEXT MODELS. She is exotic yet chic, and contemporary.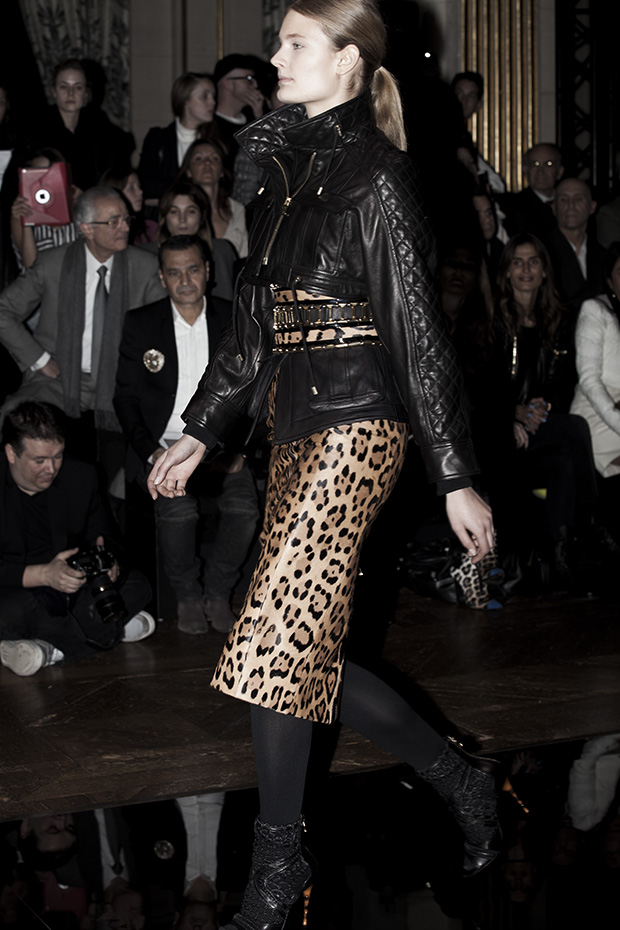 CONSTANCE JABLONSKY, french model that sports a very sexy look, combining texture, and exotic heels.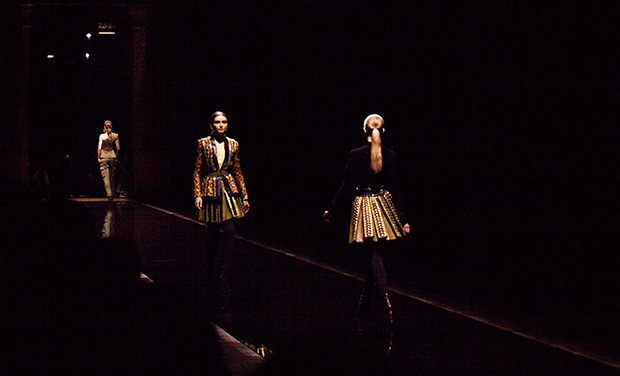 The mood was GLADIATOR+WAR GODESSES+ EIGHTIES GLAMOUR, they all end up in BALMAIN´s universe.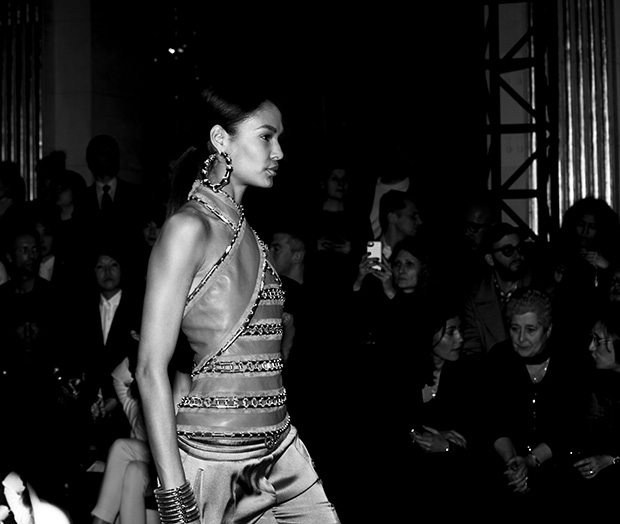 Sexy JOAN SMALLS, beautiful girl from Puerto Rico, wearing one of our favorites tops of the show.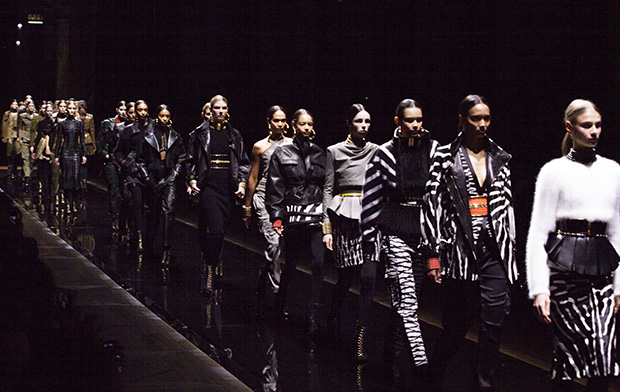 An animal finale, Africa, Madagascar, Zebras, leopards, panthers, birds, hunters , soldiers, the BALMAIN ARMY .
SOPHIE LEVY & SERGIO CORVACHO