s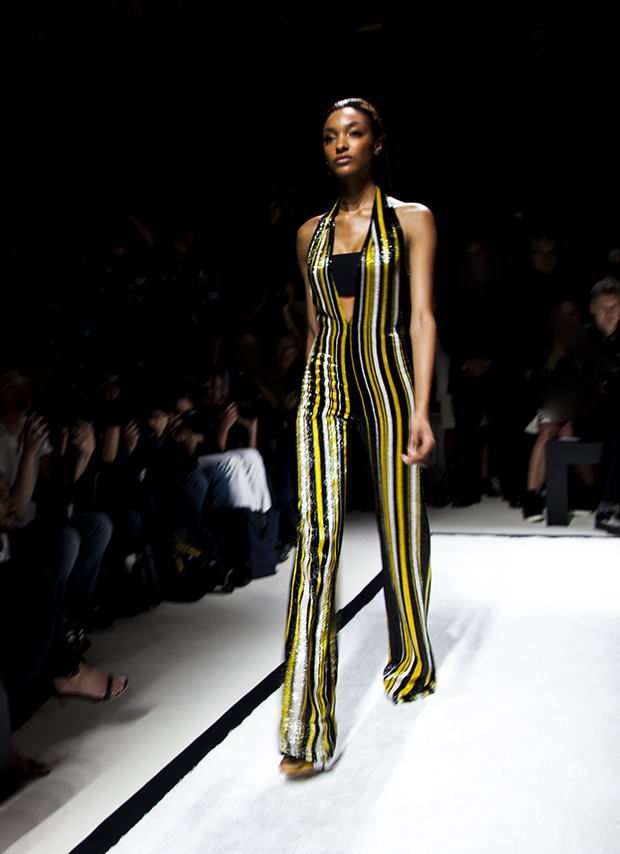 JOURDAN DUNN, wears a very flattering jumpsuit made of sequinned and vertical lines to elongate the figure , and soften the female shape. We would call this the new MASTER FASHION PIECE.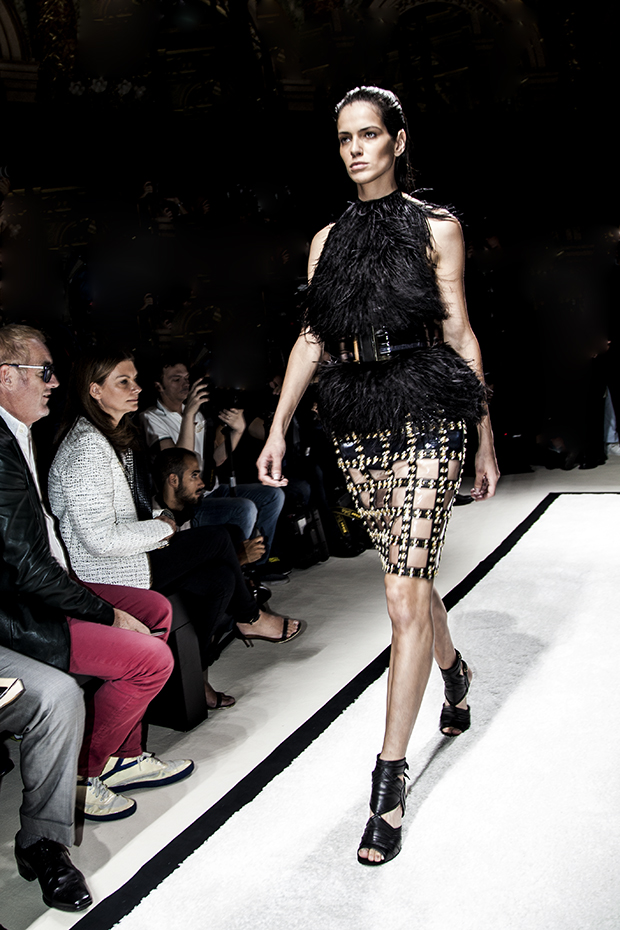 NOMAD GODDESS IS HERE, SHE IS THE MIX OF TWO WORLDS.
NOMAD GODDESS mixes the fur and the creative new fabrics , the textures collide and blend in a perfect way.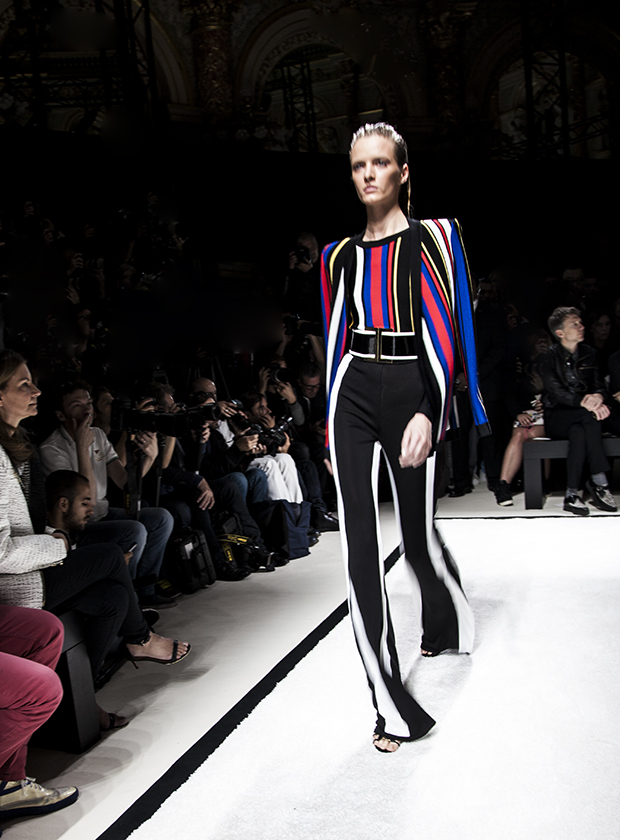 THE NEW TROUSERS,
Flattering, shape enhancers, sexy and comfortable, a key pice in the ATLF wardrobe.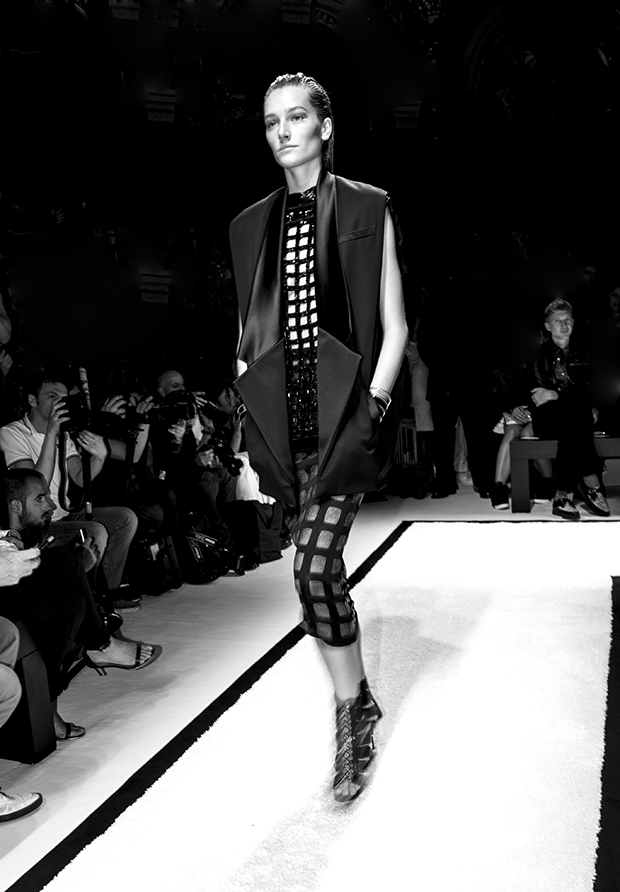 THE NEW PENCIL SKIRT
Print, below the knee and longer than usual, the BALMAIn woman do not lose her sex appeal, even when lowering the length.
STYLING TIP:
whatever you see on the catwalk, do not repeat it at home, those styling tricks from the runway are made to attract the press, not the real women taste, who look for something flattering rather than a styling trick. Try to wear a light and thin sandal, to bring delicacy to your feat , instead of making them thick and tough.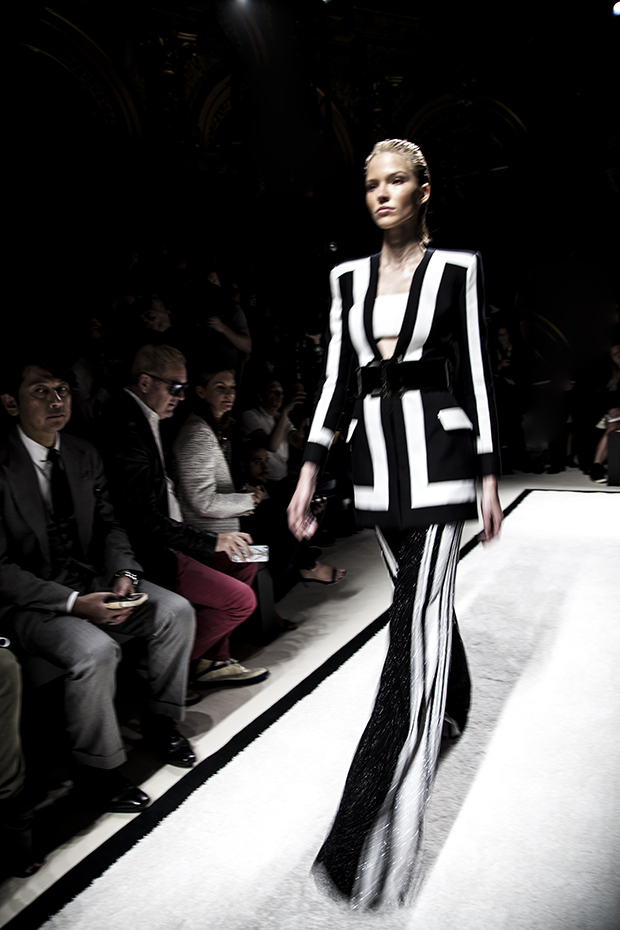 THE PERFECT PANT – THE MASTER CUT
Long and elongating the silhouette, flared and bicolor. Incredible piece that it works amazing on its own, it is definitely a collector piece.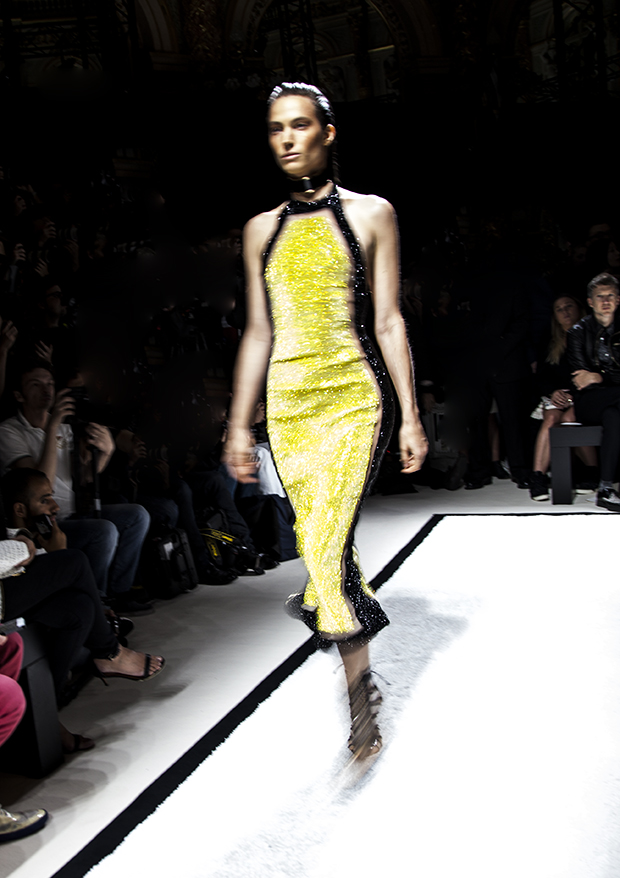 THE NEW PECIL DRESS
Again , the detail of the opening around the seam, like we saw in the preview dresses, makes this classic american dress look modern.
TIP
get rid of the shoes, they kill the dress, and make it heavy.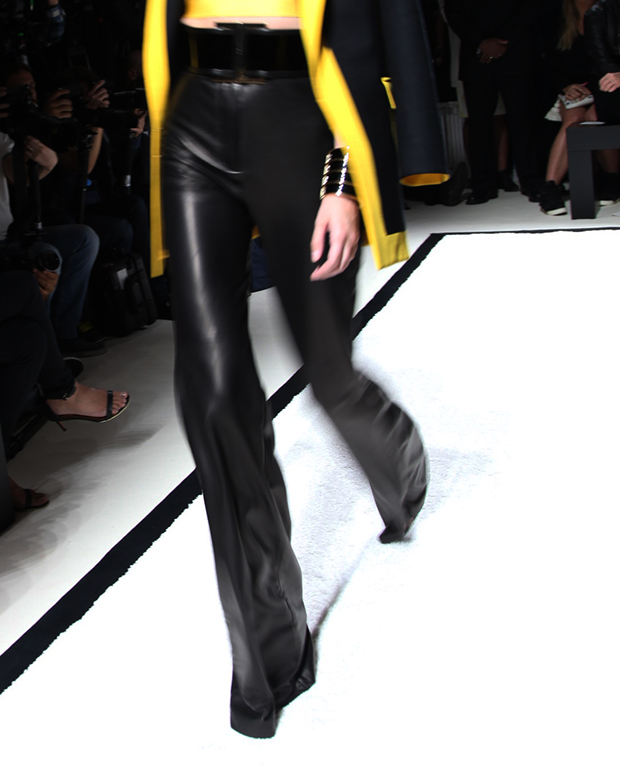 WE WANT THIS PIECE, a fantastic piece that when we see it , we immediately want it. The rest of the styling is not really the best , and we can live without it.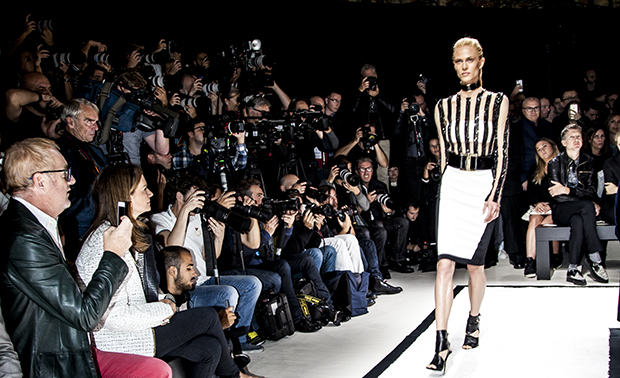 BEAUTIFUL SHAPE
transparence, stras , glam , and the great cut of the skirt. Ah homage to MISONI, VERSACE, and GIVENCHY.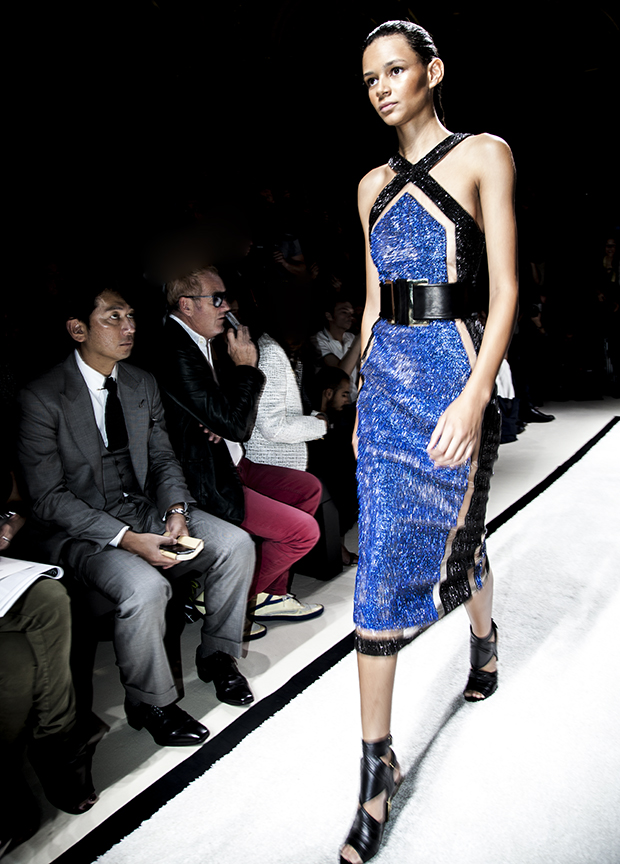 BEAUTIFUL DRESS
killed by the belt and the heavy shoes, this is a dress that will be display on our store, wonderful color blue, and the meticulous work he did on the straws.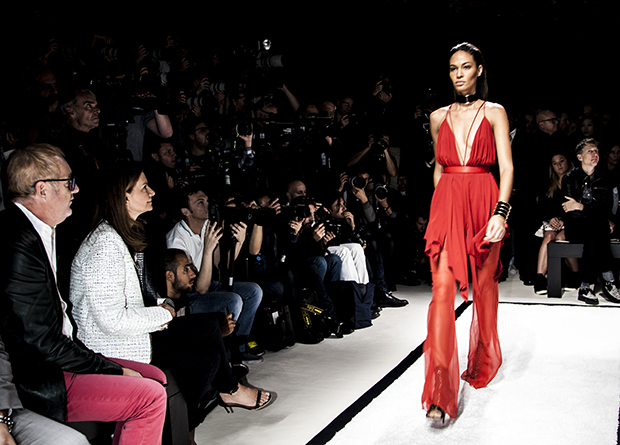 A little kick back to the seventies, one of the last outfits on the collection, and back to the Michael Jackson soundtrack. This is a real combination number of the seventies.
The girls strutted down the runway to the fantastic noise of MICHAEL JACKSON performing SCREAM LOUDER.