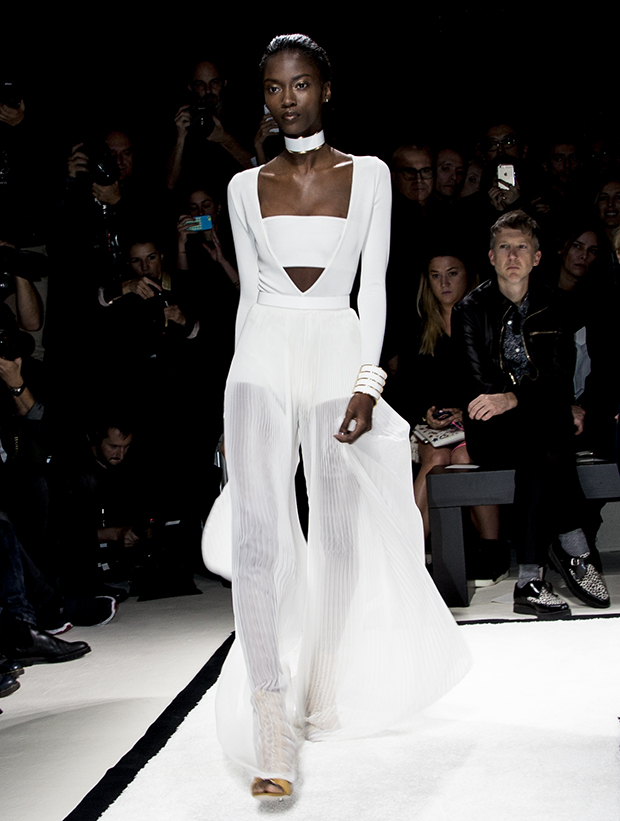 A lot of references from the seventies and specially from the MARTIN SCORCESE films, that in this case apply strongly to SCARFACE , co-starred by MICHELLE PFEIFFER , who clearly was kind of a muse for this collection.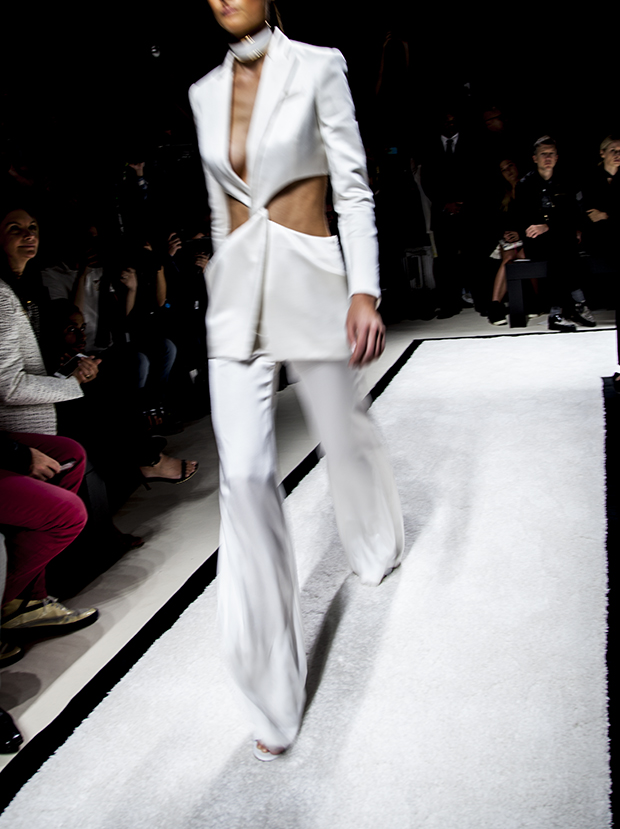 FLOWY PANTS, seventies, and modern at the same time, the thing that really makes this look cool is the new and fresh vest that OLIVIER ROUSTEING has cut, right above the hips , and the knot tying both ends, sexy and creative. Deal.
Again, a seventies modern number thant has the kimono style, flowing and subtle feeling.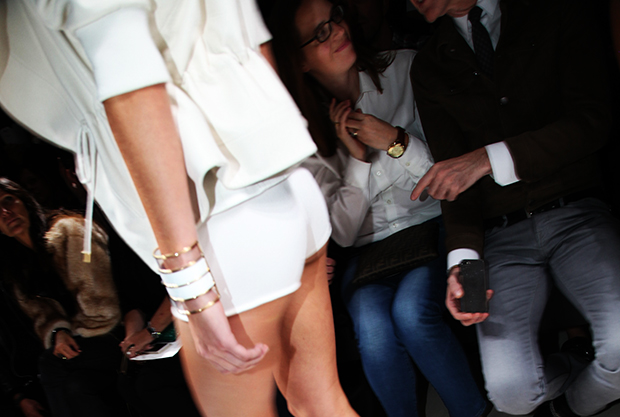 The new bomber jacket , ATLF loved the freshness and light shades of the whitest white!!!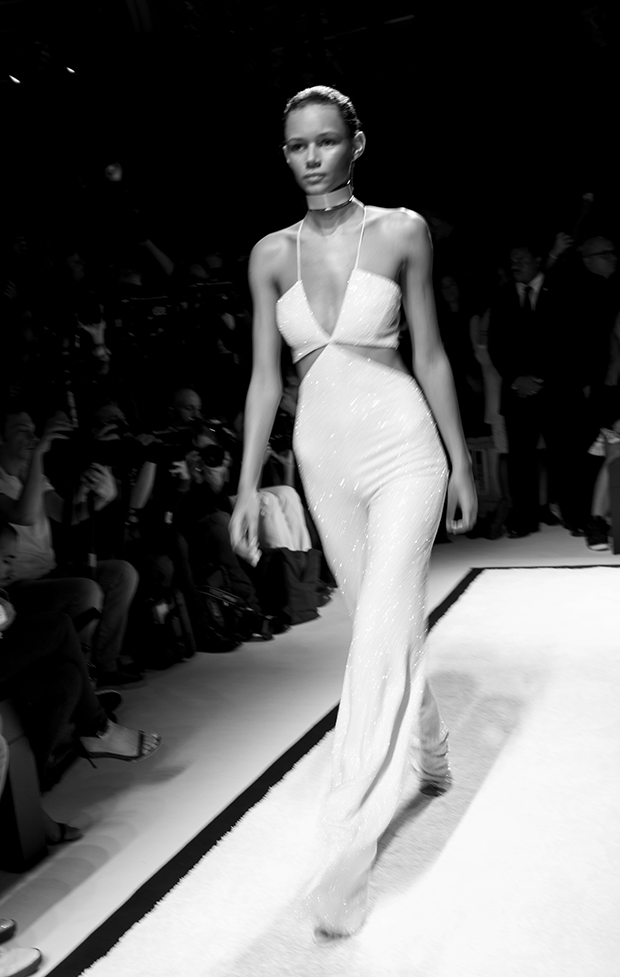 One of our favourite girls this season, LEONA (JAR JAR BINX) WALTON, aka, BINX WALTON, wears the « combinaison » (jumpsuit) of the season. Glam, sexy and dynamic, she brings that kind of fresh, so fresh seventies feeling in the BALMAIn air. Elongating the silhouette way longer than her own legs, it is a sure sale.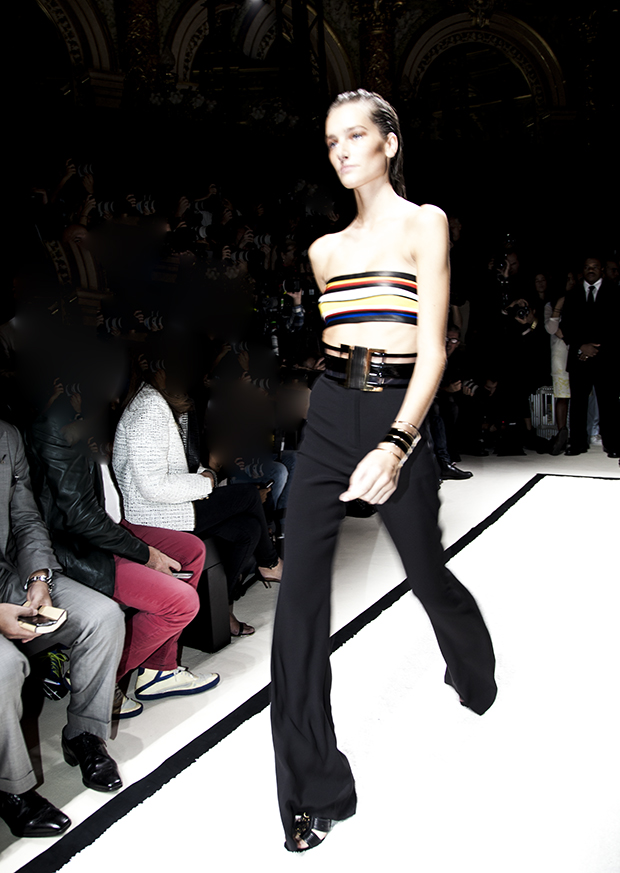 THE MULTICOLOR MOOD
The modern and colourful bra, the avant garde piece that is revolutionising this look, with a « LEGO » and « MAGIC CUBE » references to our minds, it brings the seventies allure back to the future.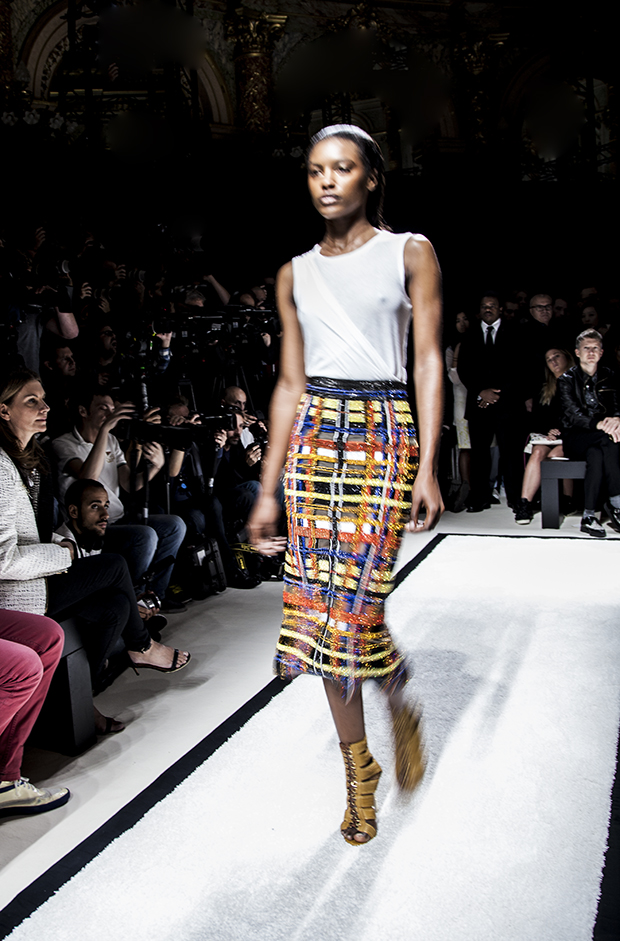 HOT COLORS on SHARAM DINIZ , another brazilian bombe hitting the hottest catwalk of the season, just found out she is one of the hottest it-models from NEXT MODELS leaded by our favourite KYLE HAGLER. Hot silhouette, and hot colors, always a style knock out!.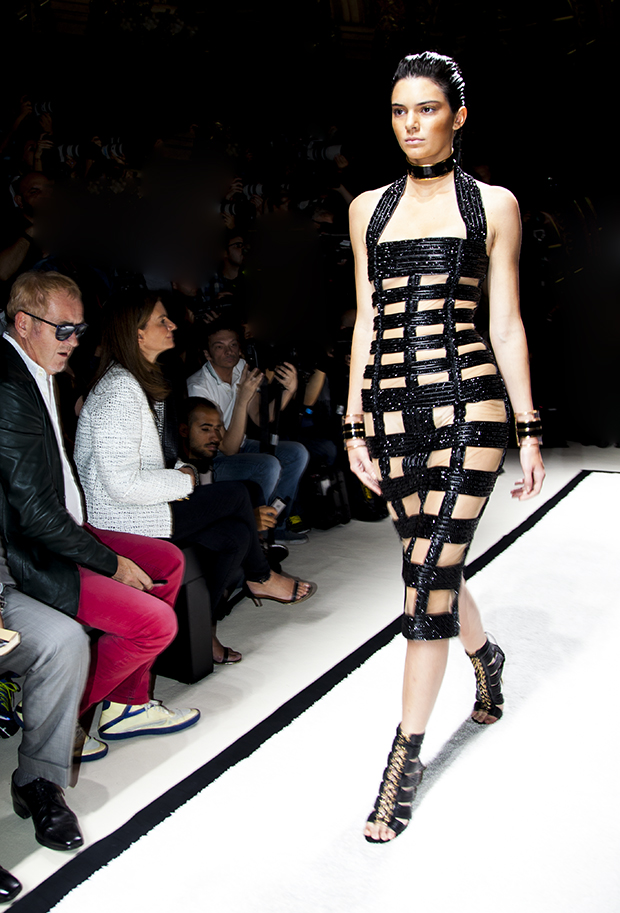 KENDALL JENNER,  another of our favourite runway princesses rocking this amazing and sensual dress , penciled and in black patent leather, it defines the silhouette of this wonderful shape. The shoes are also a must have , half ankle , half spartiades(gladiator sandals).