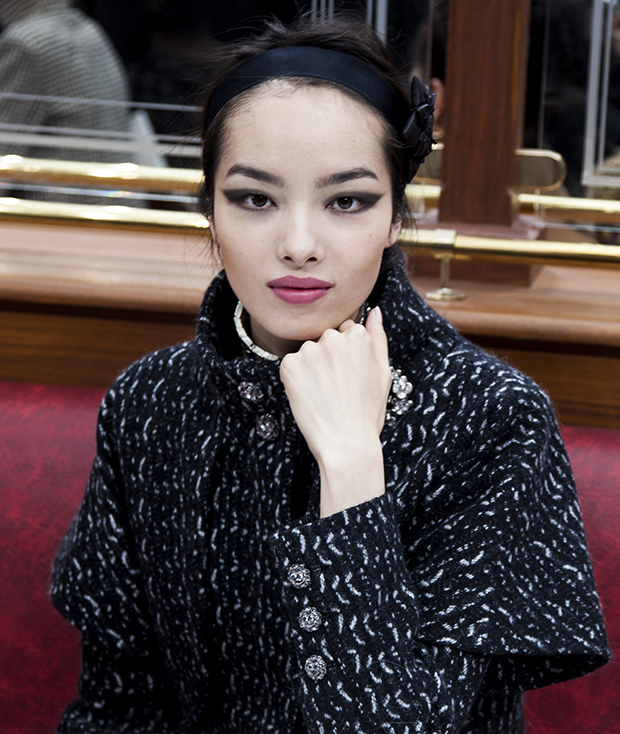 Three different styles of makeup at CHANEL FW15, as usual , the major fashion house has always something new and fresh to propose to women, either minimal or all over the top, there is always a sense of style and newness that keeps CHANEL up there with the cutting edge and creative leaders.
The series of looks were gravitating between the masculine touch of an overdone eyebrow, including the upper part of it, and the lower inner corner of the eye , creating a smudge and fierce look, whereas the feminine side exploded in the cat eye, the famous and glamourous newtonian eye shape that appears in almost every photograph of the famous HELMUT NEWTON.
Also , there were some girls with a touch of nothing , literally a fresh faced look that went from lip balm to moisturiser , the idea of the three looks was great , as almost everything that KARL loves to do.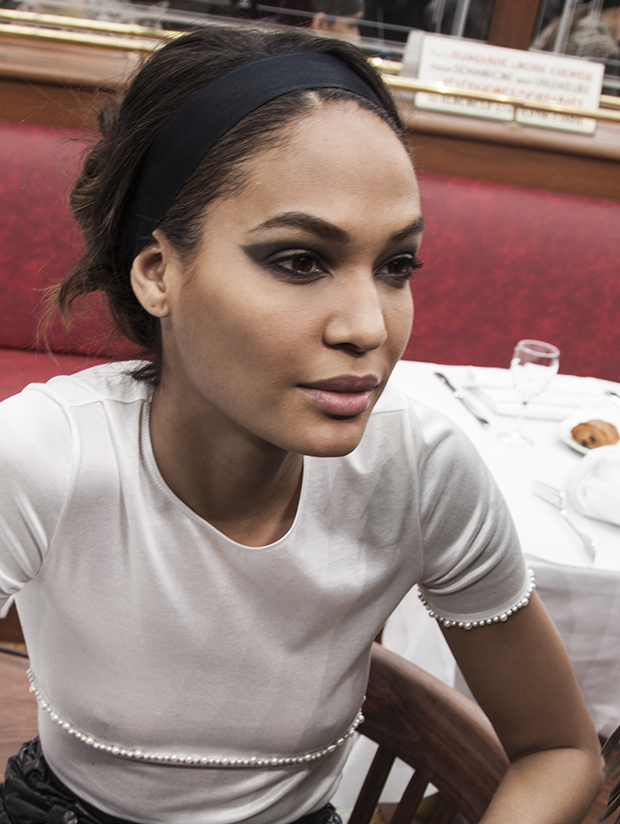 JOAN SMALLS
ANDROGYNE 70´S BEAUTY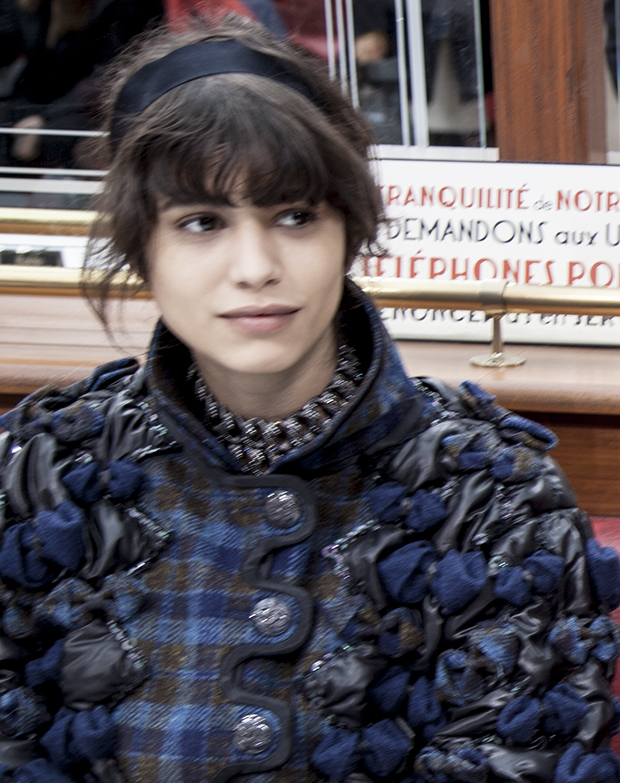 MODEL-OF-THE-MOMENT , MICA ARGANARÁZ HAILS FROM ARGENTINA, SHE WEARS THE NATURAL MAKEUP.
PHOTOS BY JACQUES BURGA
EDITING AND TEXT BY SERGIO CORVACHO