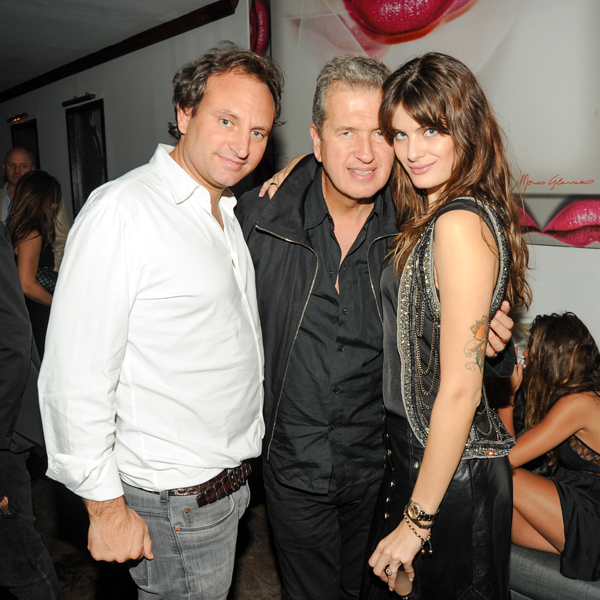 Hello friends from all over the world!!!  We are so happy to be able to talk about a french product, so proud and excited that a french brand is getting amazing reviews all over the world, and it is the case of FAITH CONNECTION.
In the picture above we see the owner of FAITH CONNECTION, ALEXANDRE ALLARD next to peruvian photographer MARIO TESTINO who picked ISABELI FONTANA to star in their latest campaign. We love FAITH CONNECTION, it is a rock'n'roll company, that is accesible to all types of women, and it goes amazingly well with everything that you can have in your wardrobe; it is timeless fashion and so mixable.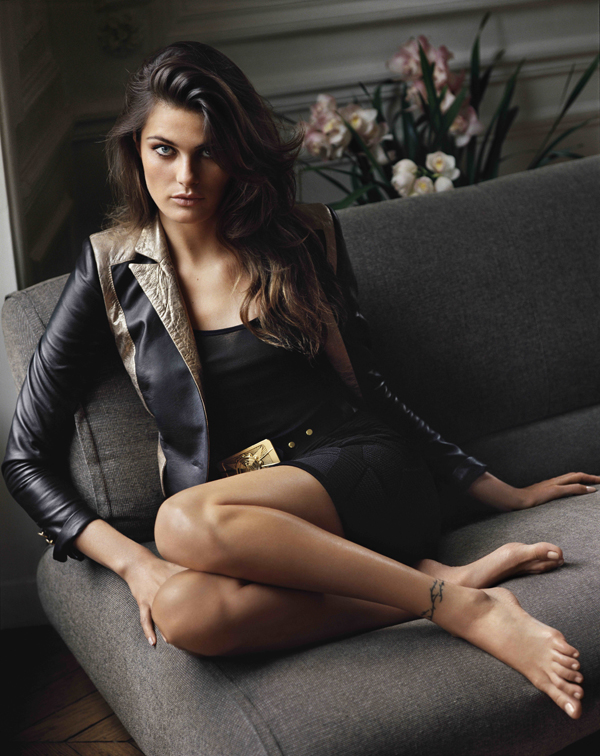 ISABELI FONTANA; an old friend of ATLF ; is the new muse of FAITH CONNECTION, she has the allure and the sex appeal that the FAITH CONNECTION girl loves. It is a brand that provides to the young girl, it really identifies with the young crowd and has amazing and affordable prices for all the types of girls, wow.
We are so proud to have been featured in L'OFFICIEL PARIS this current month of november, ATLF stylist SOPHIE LEVY, shoot a wonderful fashion spread at the beautiful calanques of CASSIS, where our gorgeous model wore a really cool pice by FAITH CONNECTION mixed with a CARIOCA yellow bikini. The mix of the two pieces was inmediately a hit, the little top in metal, touches the sensibility of the seventies inspired girl that lives in the present time. Now ; we see more and more combinations of really cool pieces of wardrobe mixed together in a modern and cool way.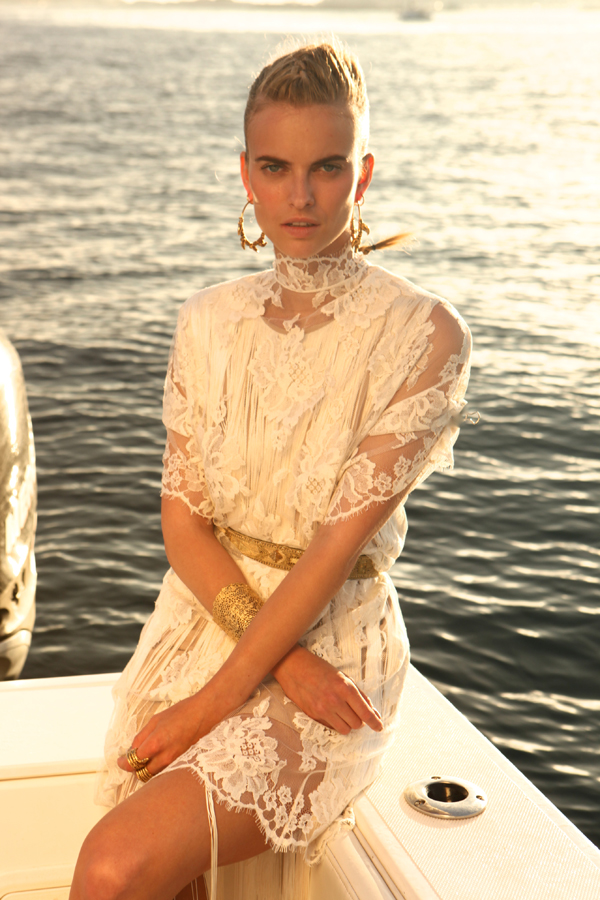 This beautiful cream « dentelle » dress , which in french means lace, is the romantic touch of the fashion story, perfect for the end of the day; cocktail time, lounging and apero (happy hour) time in the south of France, Ibiza, Saint Barths or any beach in the world. The dress is by STELLA MAC CARTNEY, and it was belted by FAITH CONNECTION, adding the rock'n'roll spirit that goes so well at this time of the day, from late afternoon to all night long, the romantic girl meets the rock'n'roll star that lies beneath us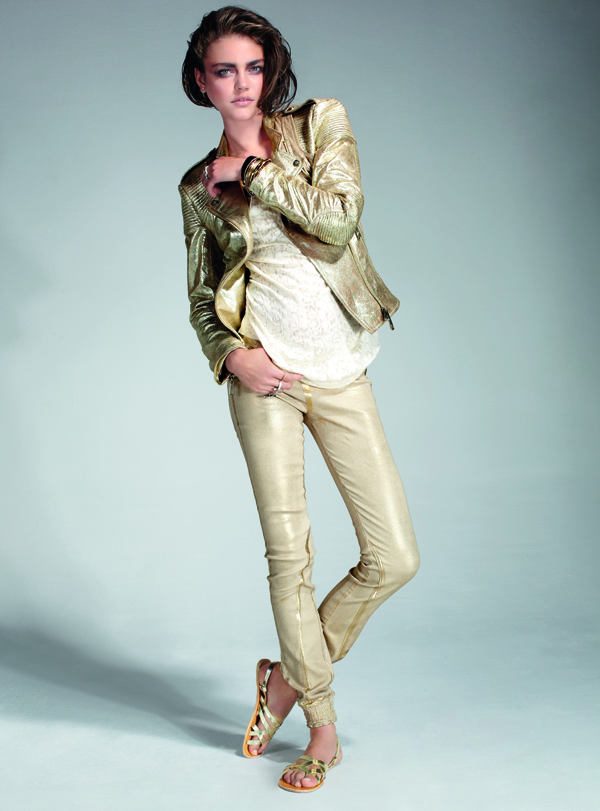 THE NEW LOOK SUMMER 2013
This is extremely new and fresh, a total look made by leather, and  it is so summer and rock'n'roll, this is what a rock girl form NEW YORK CITY or LOS ANGELES would wear 24/7, it reads fresh and comfortable without looking to dark nor spooky.
I would wear a diferent sandal , maybe a night time shoe that elongates the leg? this is a quote from SOPHIE LEVY, that extremely loved this fashionable and classic look at the same time.