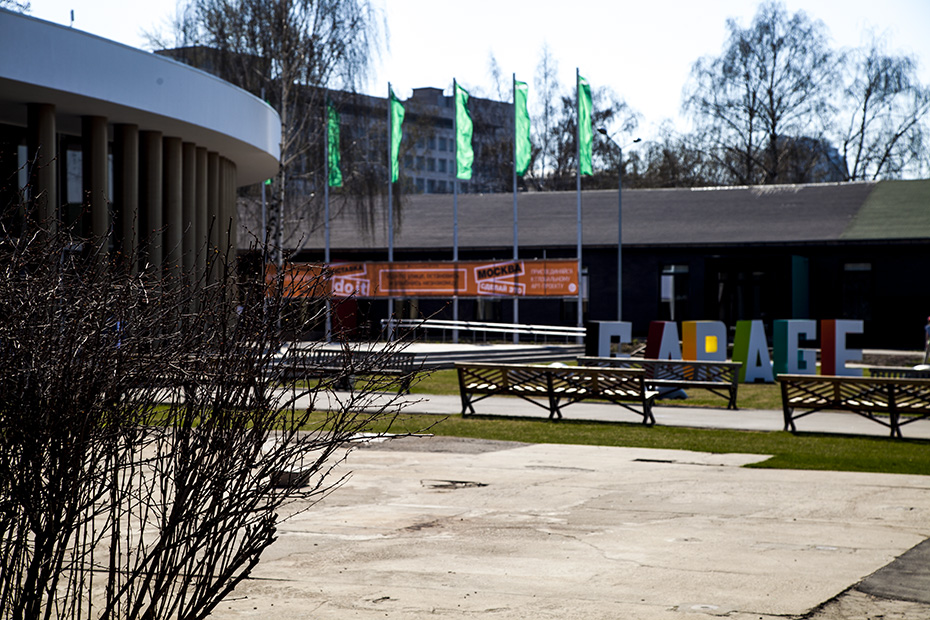 Our visit to GARAGE MUSEUM OF CONTEMPORARY ART was one of a kind, appreciating what is happening in the world from a close and intimate glance. Dasha Zhukova, the former art student and now curator opened this concept in 2008, delivering to the citizens of Moscow and the whole world to participate intimately with modern art.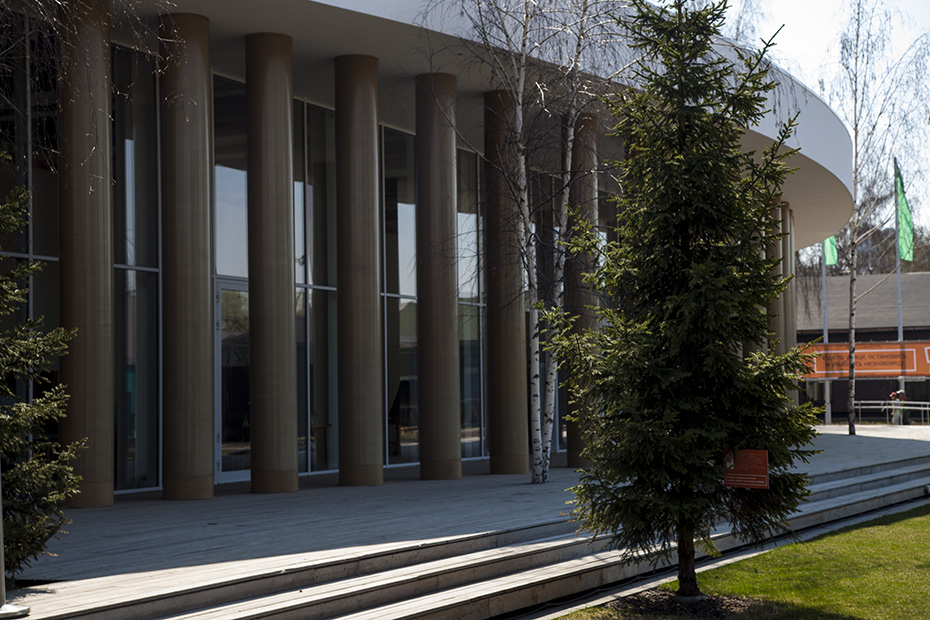 GARAGE reflects on current developments in russian and international culture,  creating opportunities for public dialogue and the production of new work and ideas. Located at a massive and aesthetically beautiful building in the heart of Moscow. Garage is located in the middle of the Gorky Park.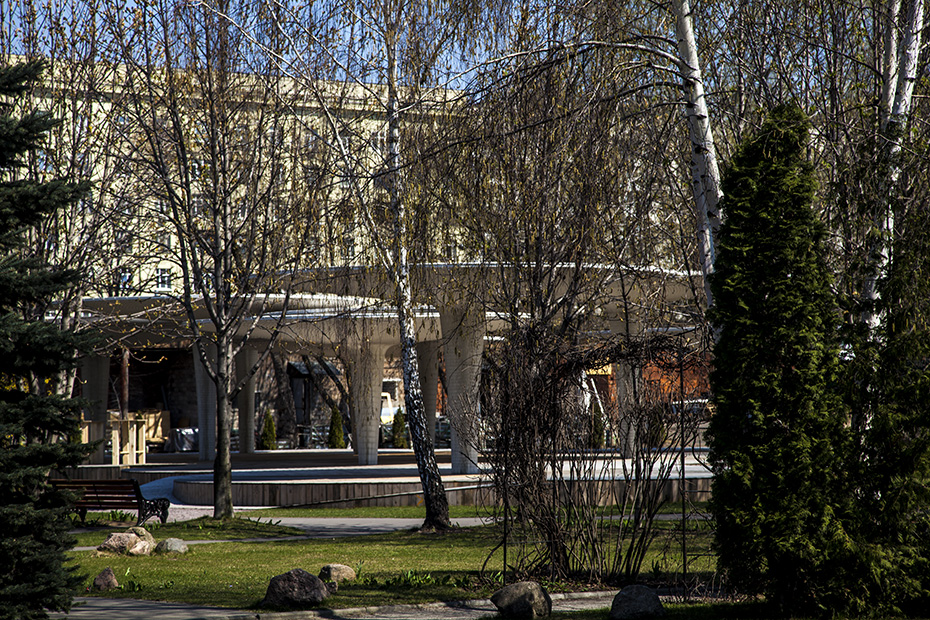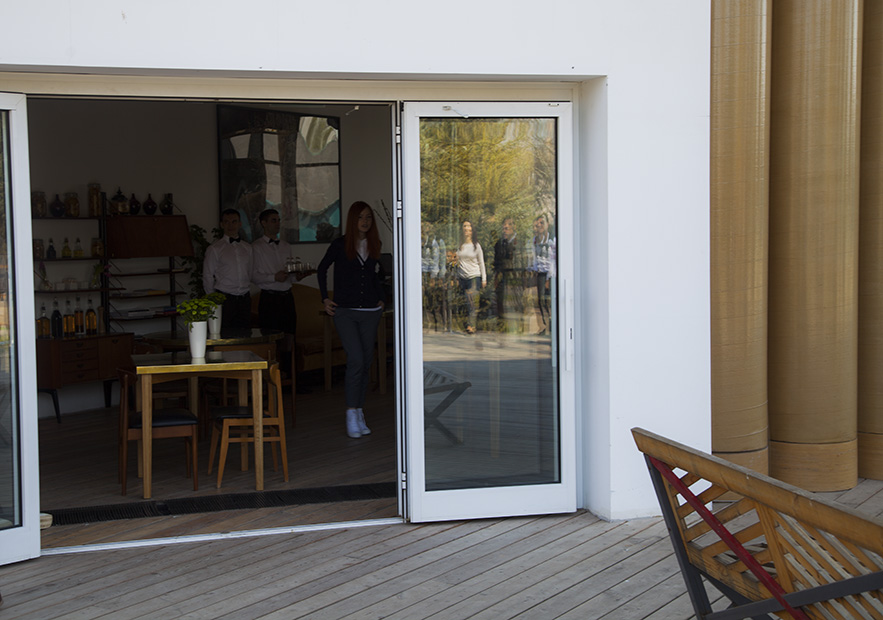 This is the entrance to the cafeteria area , a place where we could hang out all day , and later through the images, you will see why it is the kind of place that will attract anybody interested in arts and also fashion.
Incredible service, and all sorts of russian pastries and delicacies are served in this modern , and gold cafeteria located right next to the amazing and entertaining bookshop next door to it.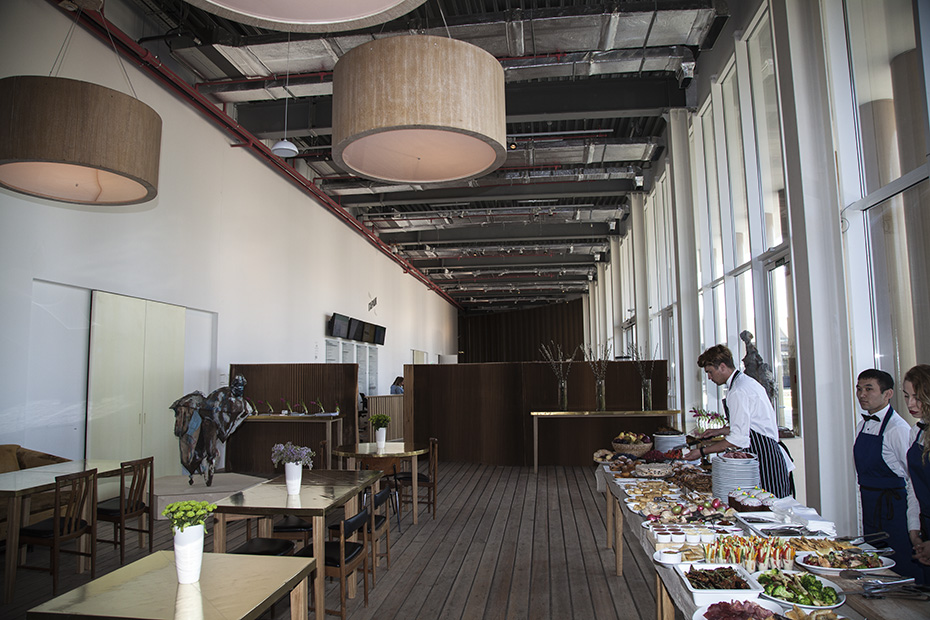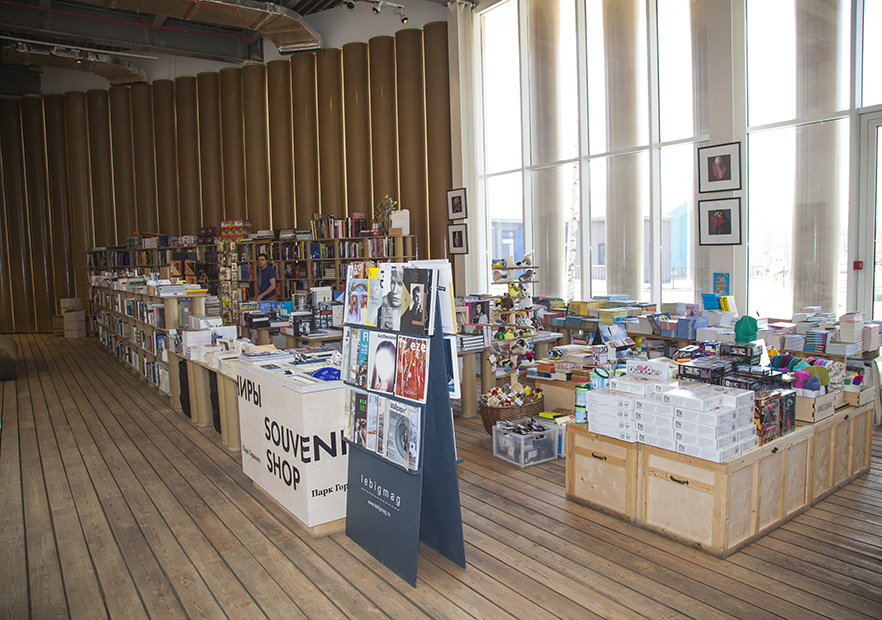 The gift shop and bookstore is completely equipped with the latest information about art. The have a very selective section of high fashion for the exquisite eye, definitely curated by Dasha Zhukova who is one of the industry´s most clever eyed and perceptive women. I had the opportunity to work closely with Dasha and I can see her sharp eye to have been able to build such a complete art concept. It does have its fashion side , but not really highlighted , it is just a glamourous touch that enhances the complete vision of this lifestyle idea.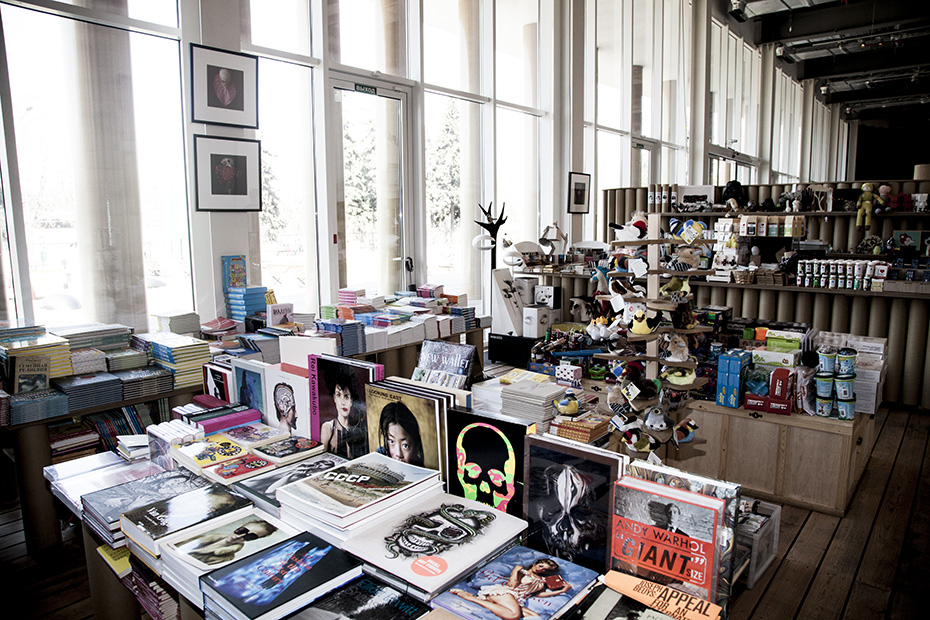 I took this photo exclusively for Sophie Levy who's is totally in love with fashion, this is a source of recreation for her, and visually estimating for her constant changing mind and creativity. I was in paradise bliss as well, having all the titles I love, and that you certainly do not expect to have all together in front of you in a city like Moscow which worships classic art. This was definitely a modern approach to the Moscow right now, in the present.