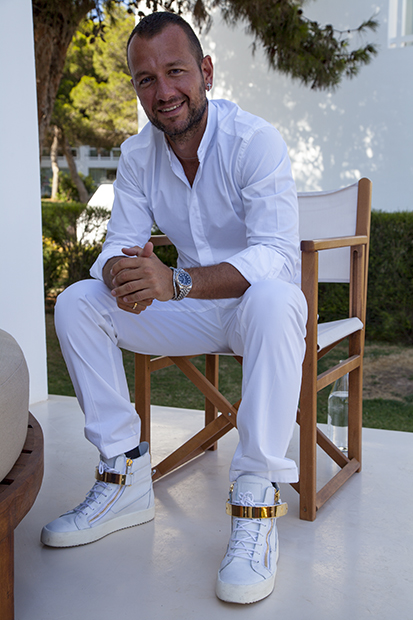 Couldn´t resist taking a portrait of gorgeous MASSIMO VENEZIANO , the man behind the whole GIUSEPPE ZANOTTI event. Of course, his is wearing an amazing pair of futuristic and very DAFT PUNK high top trainers by ZANOTTI. They have an amazing detail in gold, and they look espectacular with a total white look, and a fierce tan.
PORTUGUESE:
Não resisti! Tive que tirar uma foto do lindísssimo MASSIMO VENEZIANO, o homem atrás do evento de GIUSEPPE ZANOTTI. É claro que ele estava usando um « super futurista a la DAFT PUNK » par de tenis de cano alto by ZANOTTI. Eles tinham esse detalhe incrível em dourado e ficam maravilhosos com um look todo branco na pele bronzeadíssima.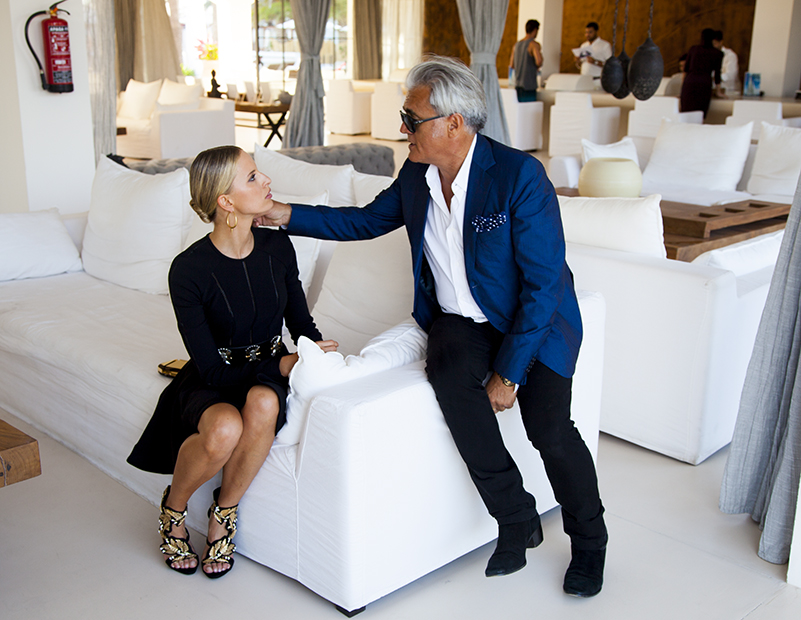 Designer GIUSEPPE ZANOTTI giving the last « touch-ups » to his model and muse KAROLINA KURKOVA, who came specially to IBIZA to be the global ambassador for the line , and to open along with ZANOTTI the ultimate store in the Marina of IBIZA, the cocktail gathered some of the most beautiful women on earth leaded by KURKOVA, a.k.a KK.
PORTUGUESE:
O designer GIUSEPPE ZANOTTI dando os últimos retoques na sua modelo e musa KAROLINA KURKOVA, que veio para IBIZA como embaixadora global da marca, e também para inaugurar junto à ZANOTTI a mais nova loja na Marina de IBIZA, o cocktail reuniu algumas das mulheres mais lindas do planeta, juntas a KURKOVA a.k.a. KK.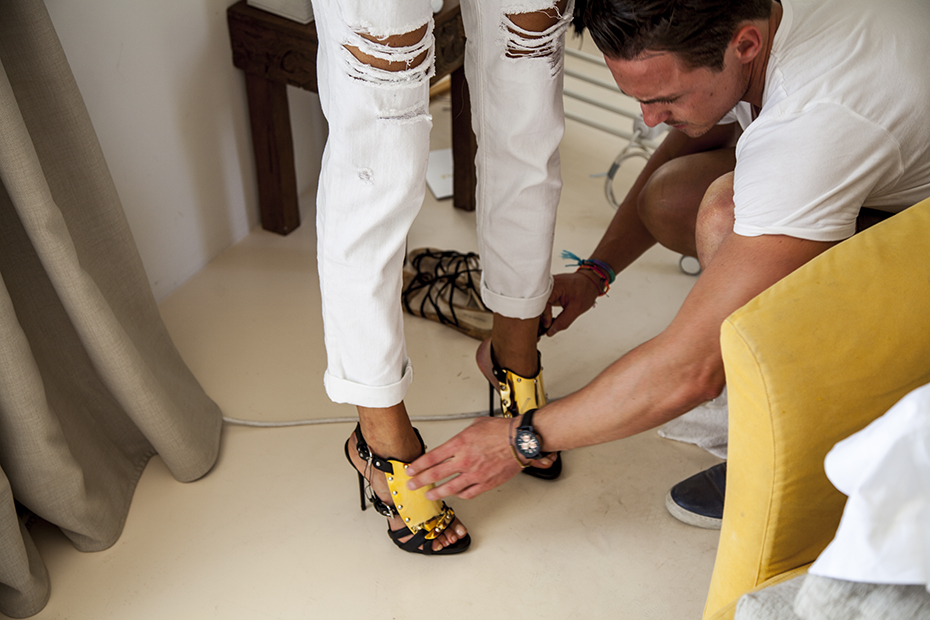 The fittings were really difficult, all the shoes are spectacular , and it is a matter of being appropriate at this point , so trying out all of them is always a must , remember , it is all about options, the more , the better.
PORTUGUESE:
Experimentar tudo foi muito difícil, todos os sapatos são maravilhosos, então é só uma questão de escolher os mais apropriados, é uma questão de opção, quanto mais, melhor.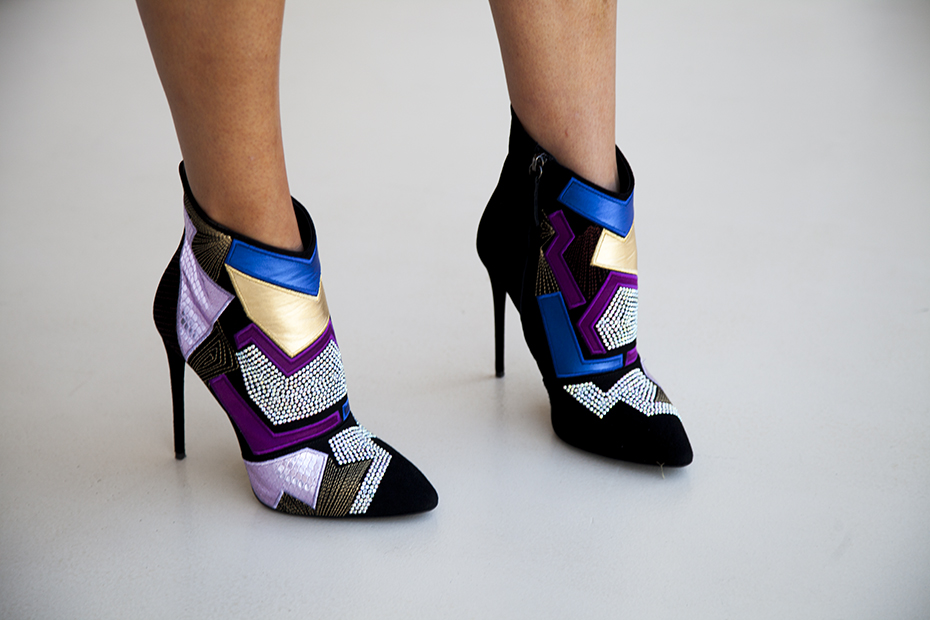 This ankle boots remind me of Ziggy Stardust and the Spiders from Mars , David Bowie in all his aphoteosic momentum.
PORTUGUESE:
Essa ankle boot me lembra « Ziggy Stardust and the Spiders from Mars », David Bowie num momento apoteótico.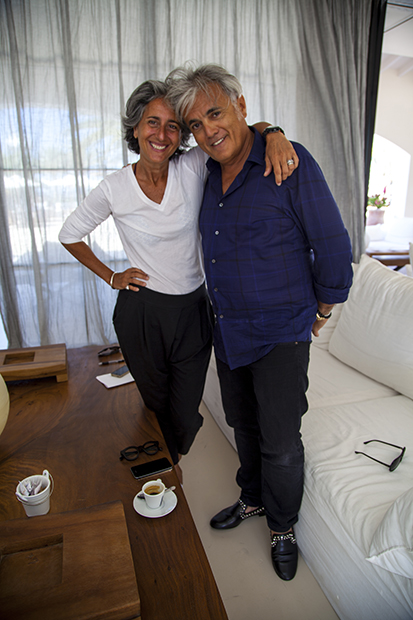 Terrific PAOLA VENTIMIGLIA , one of the top italian  fashion journalists ,  is representing VANITY FAIR ITALIA. We caught them in the middle of the ZANOTTI interview, and we want GIUSEPPE´s own shoes for our wardrobe , they are amazing.  We learned that ZANOTTI started as a freelancer producing artistic pieces for the likes of VERSACE in the late eighties, later the success made him create his own company which eventually got him his own shoe factory in Italy.
PORTUGUESE:
A fabulosa PAOLA VENTIMIGLIA, uma das TOP jornalistas italianas de moda veio representando a VANITY FAIR ITALIA. Nós a pegamos no meio de uma entrevista com ZANOTTI e queremos os sapatos do GIUSEPPE pro nosso guarda-roupa, eles são demais. Nós descobrimos que o ZANOTTI começou como freelancer produzindo peças artísticas para casas como VERSACE no final dos anos oitenta, mais tarde seu sucesso o levou a criar sua própria empresa e consequentemente sua própria fábrica de sapatos na Itália.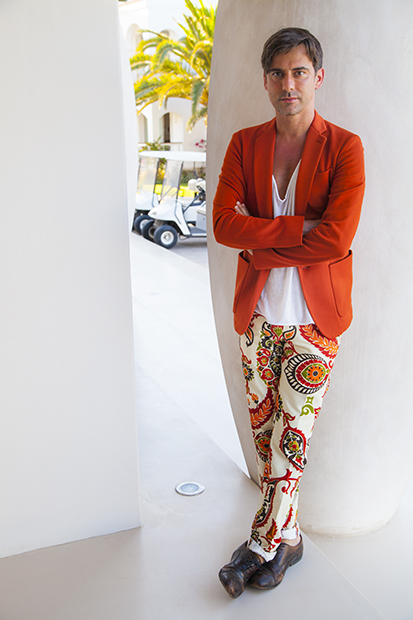 Fashion photographer and tv star , MARCIN TYSZKA , star of one of the most successful tv shows in Poland, POLAND´s NEXT TOP MODEL , already in it´s fourth season. MARCIN came to IBIZA to shoot the secret editorial project co produced with L'OFFICIEL PARIS , and executed by VANESSA BELLUGEON, editor-in-chief of the publication.
PORTUGUESE:
O fotógrafo de moda e estrela de TV, MARCIN TYSKA, estrela de um dos mais famosos programas de TV na Polônia, POLAND'S NEXT TOP MODEL, já na quarta temporada. MARCIN veio a IBIZA para fotografar um projeto editorial secreto co-produzido com a L'OFFICIEL PARIS, e produção executiva de VANESSA BELLUGEON, editora-chefe da publicação.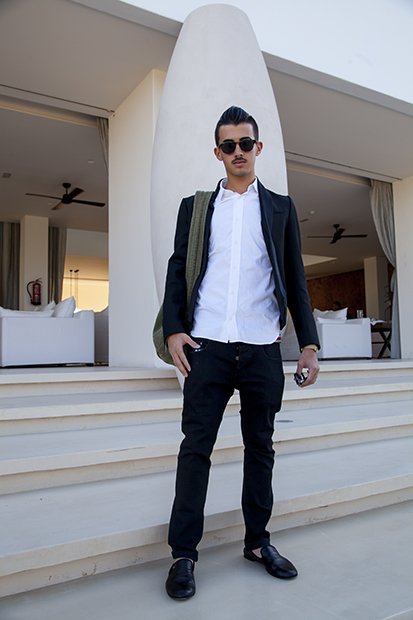 RICCARDO ZANOTTI, a nineteen year old fashion student , came to IBIZA to gee support to his dad, GIUSEPPE. He ended up in this post due to his great look, he is wearing BALMAIN, and of course ZANOTTI shoes.
PORTUGUESE:
RICCARDO ZANOTTI, 19 anos e estudante de moda, veio à IBIZA prestigiar seu pai GIUSEPPE. Ele aparece nesse post por causa do seu look descolado, usando BALMAIN e obviamente sapatos ZANOTTI.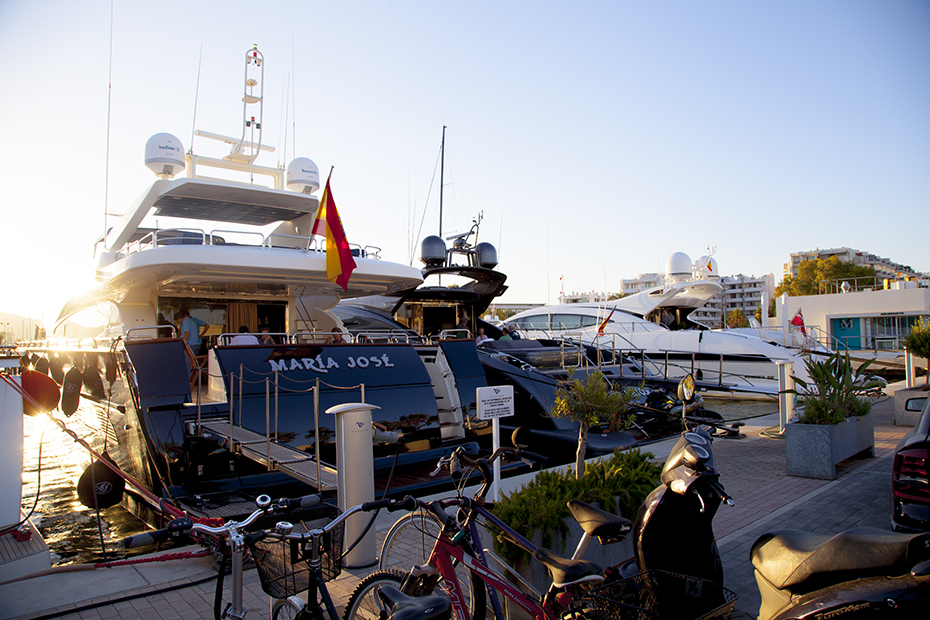 View of the spectacular venue of the boutique´s launch, right in the heart of IBIZA MARINA.
PORTUGUESE:
Vista do local maravilhoso onde foi o lançamento da boutique, no coração da MARINA de IBIZA.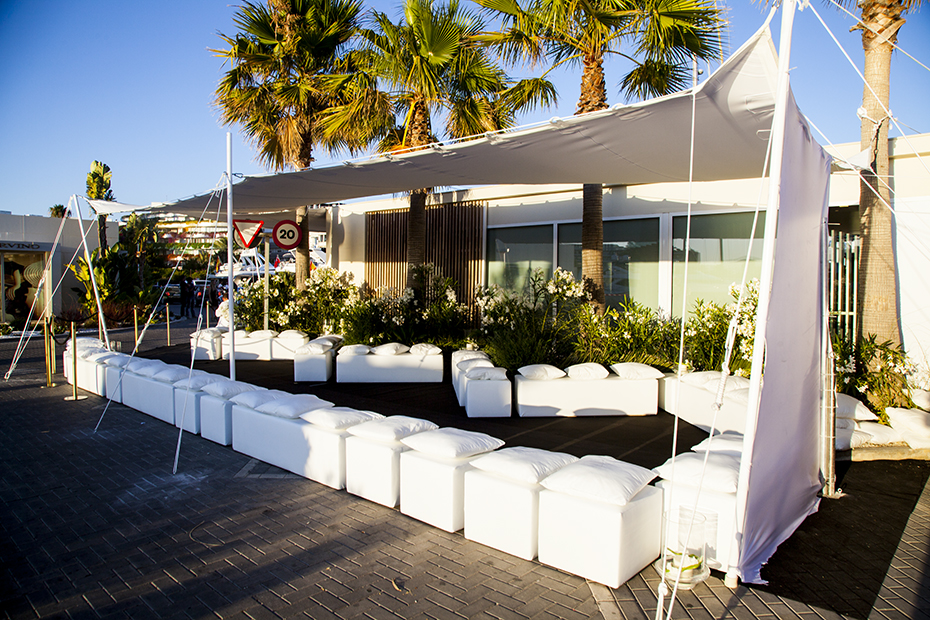 The party is ready to start , and this is the VIP lounge for all the international guests arriving.
PORTUGUESE:
A festa está pronta pra começar, e esse é o lounge VIP para todos os convidados internacionais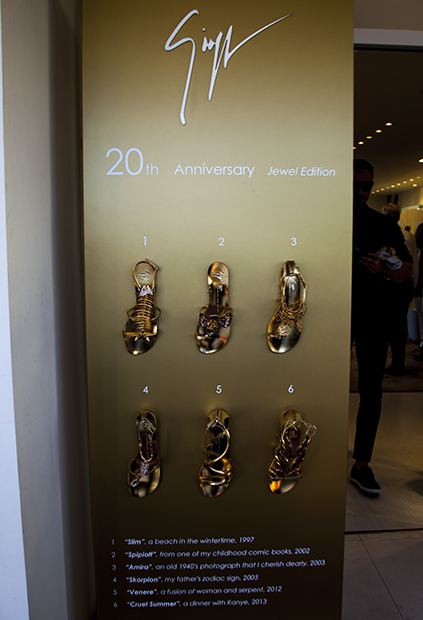 A beautiful display of the jewellery sandal created by GIUSEPPE ZANOTTI, all of them singular sensations that would honor any incredible woman ´s feet.  Six different models created since 1997.
PORTUGUESE:
Uma linda exposição das sandálias-jóias criadas por GIUSEPPE ZANOTTI, todas elas tem uma sensação única que honra os pés de qualquer mulher especial. Seis modelos diferentes foram criados desde 1997.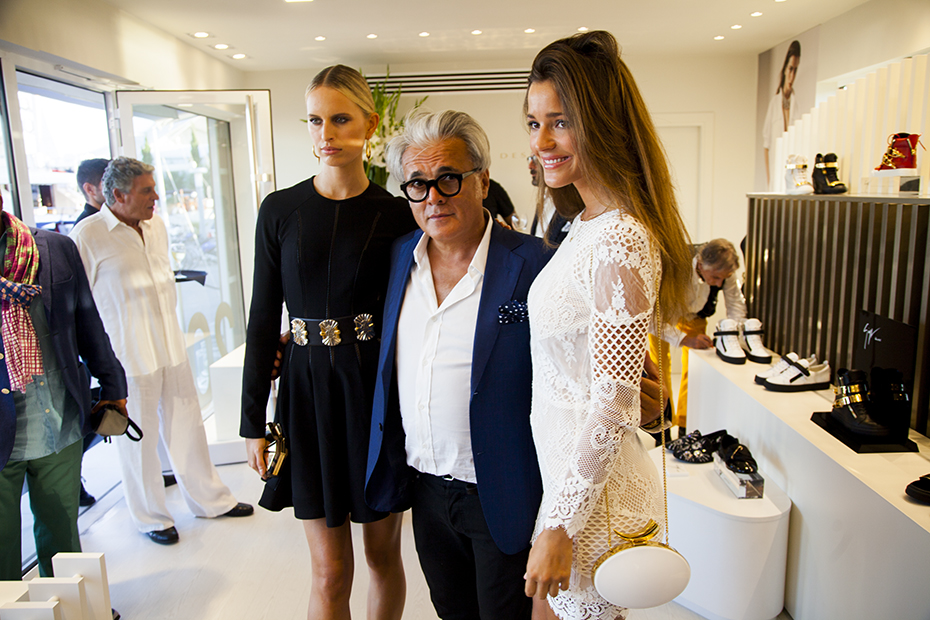 KAROLINA KURKOVA, THE INTERNATIONAL AMBASSADOR OF GIUSEPPE ZANOTTI & MALENA COSTA , THE LOCAL SPANISH CELEBRITY, THAT HONORED THE STORE OPENING ON FRIDAY , JULY 11TH 2014.
PORTUGUESE:
KAROLINA KURKOVA, A EMBAIXADORA INTERNACIONAL DE GIUSEPPE ZANOTTI & MALENA COSTA, A CELEBRIDADE LOCAL ESPANHOLA, HONRARAM A INAUGURAÇÃO DA LOJA NA SEXTA-FEIRA, 11 DE JULHO DE 2014.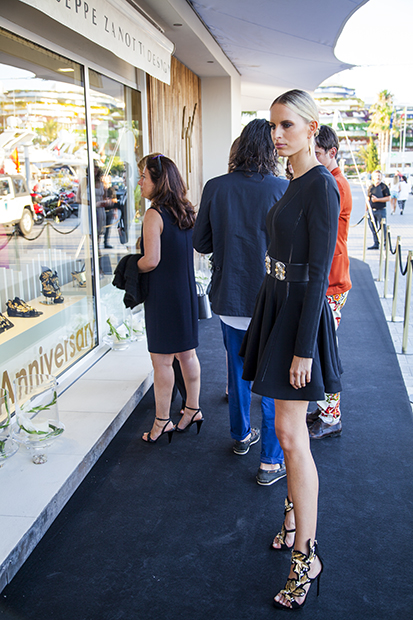 BEAUTIFUL KK , looks at the fabulous new ZANOTTI store while the guest keep arriving to the cocktail of the month. She is wearing a sort of roman empire motive in her high heel sandals.
PORTUGUESE:
A BELDADE KK, observando a maravilhosa nova loja ZANOTTI enquanto os convidados continuam a chegar para o cocktail mais badalado do verão. Ela está usando sandálias de salto num estilo império romano.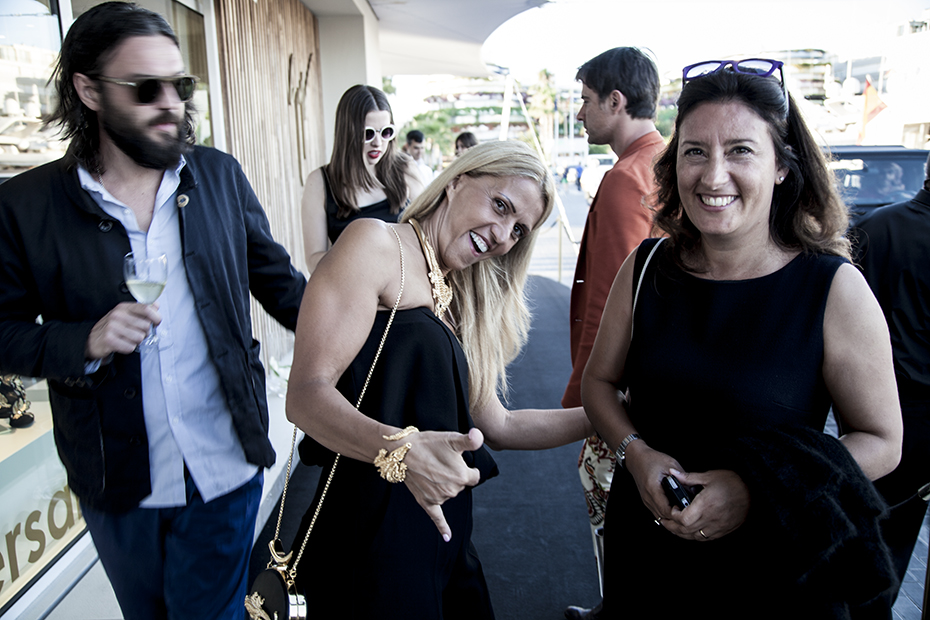 A very happy MIRNA ZANOTTI , celebrates the success of the store, next to her , from left FEDERICO GHEZZI  , and , ANNA CALDERA journalist from IL GIORNALE.
PORTUGUESE:
A felicíssima MIRNA ZANOTTI, celebrando o sucesso da loja, ao seu lado, na esquerda FEDERICO GHEZZI, e ANNA CALDERA jornalista italiana do IL GIORNALE.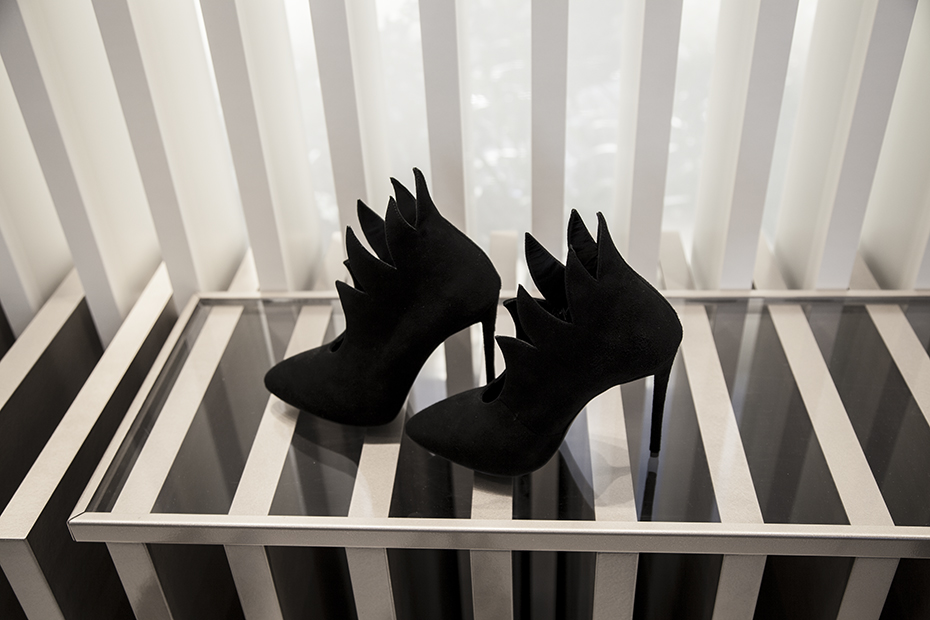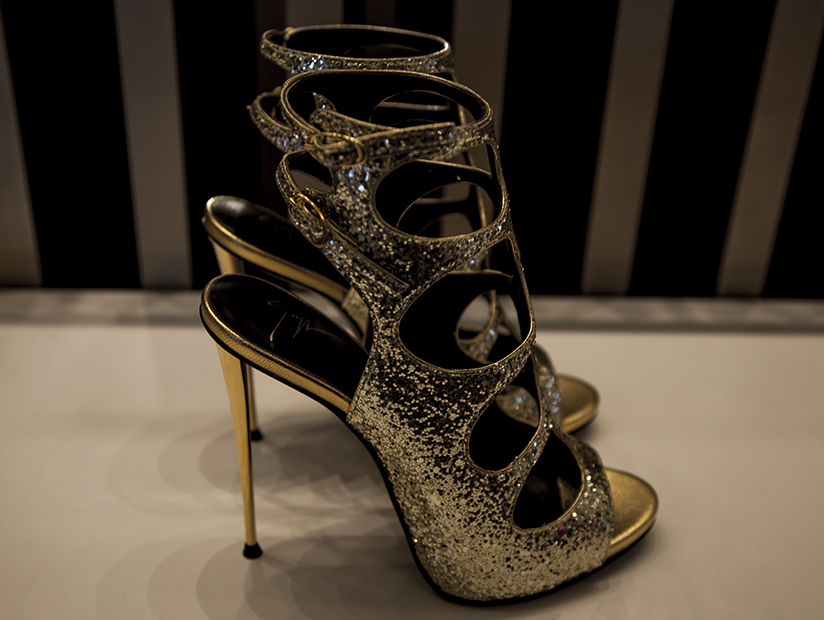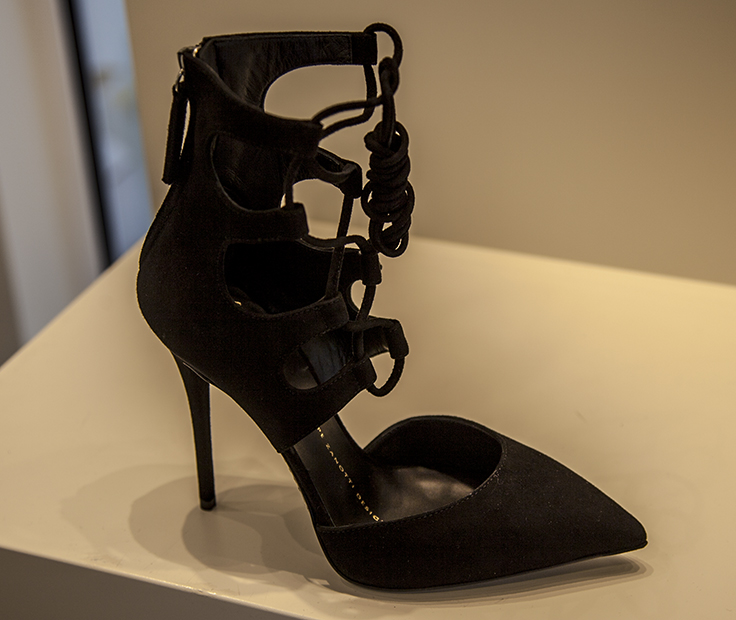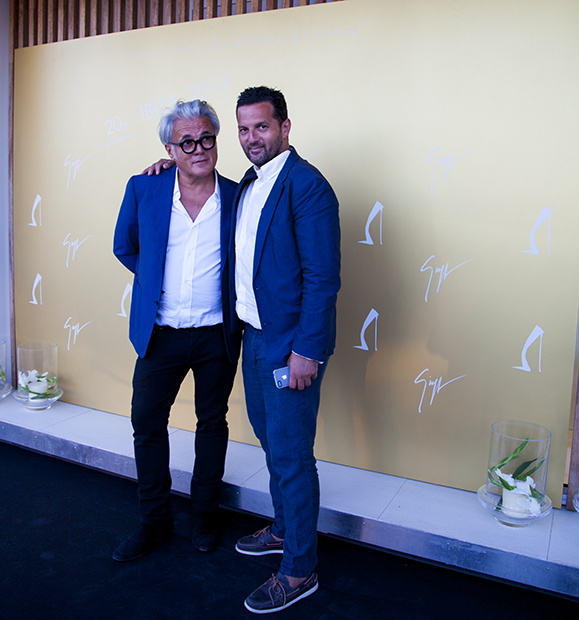 And finally my portrait at the ZANOTTI PHOTO CALL with my favourite shoe designer, the creator I always think about when I want to make a very important present to  a very important lady.
PORTUGUESE:
Finalmente meu auto-retrato no album de fotografias ZANOTTI, com meu designer de sapatos favorito, o criador que eu sempre penso quando quero presentear uma mulher especial.