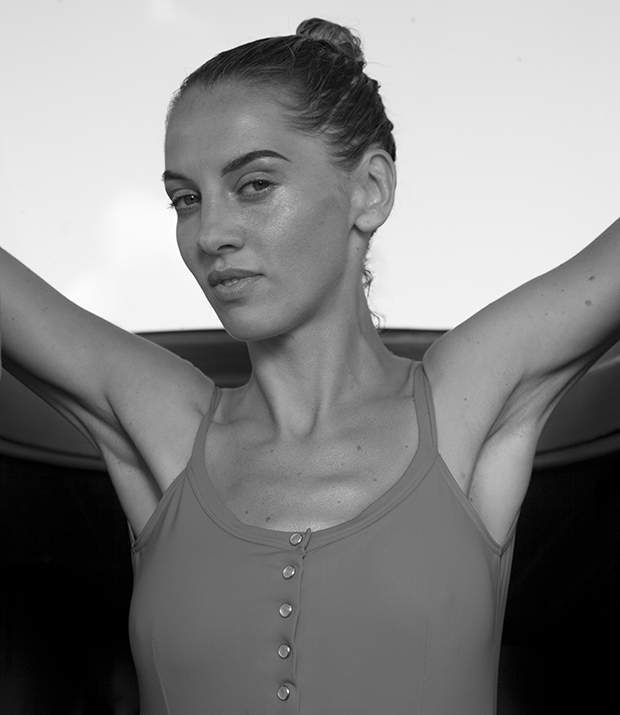 JENNIFER EYMERE, A.K.A, JEN JALOUSE lands in SAINT BARTH not only for fun, also for a huge and exciting project which will revolution the little discreet island in the FRENCH WEST INDIES. She is the publisher of L'OFFICIEL SAINT BARTH , the newest and latest L'OFFICIEL PARIS  franchise, commanded by her and her business partner, also publisher PHILLIPE COMBRES.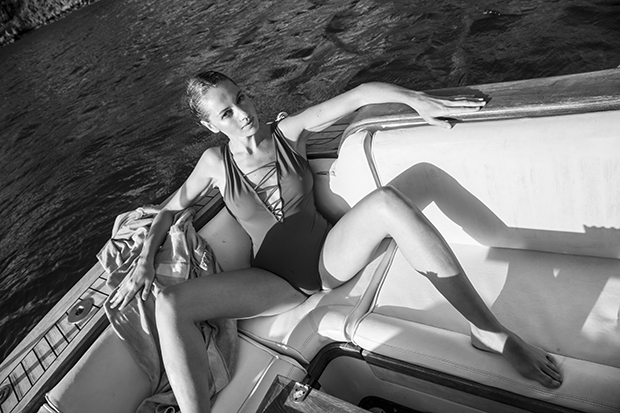 JEN JALOUSE , installed half time of the year in SAINT BARTH, show us a little bit of her island which includes a cozy and old fashioned boat ride all around the island and parking in from of COLOMBIER BEACH , one of the most beautiful natural beaches in the island. She is wearing an ERES emerald green bathing suit.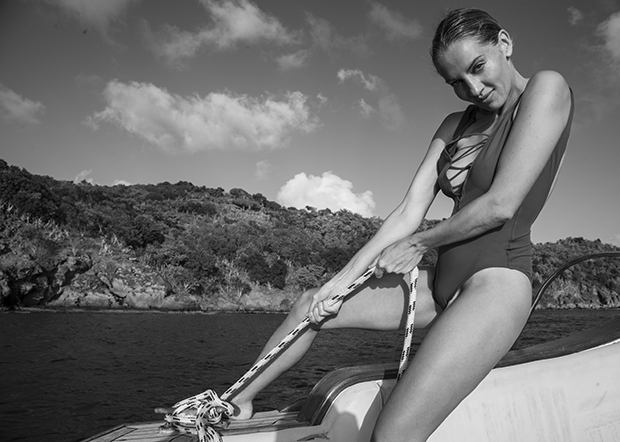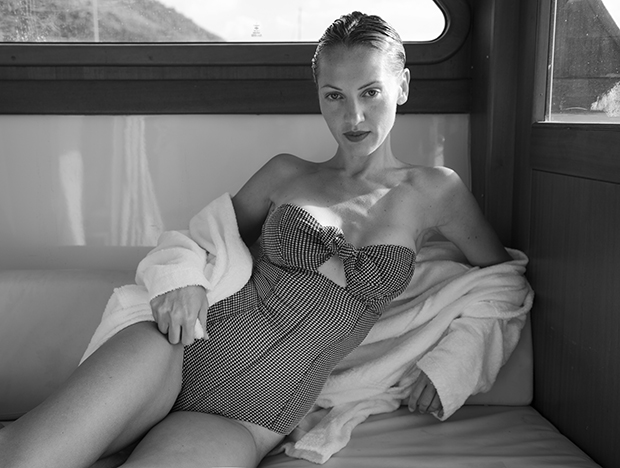 At ease , and on board of PHILLIPE´s boat , JEN JALOUSE show us the fifties modern version bathing suit designed by LISA MARIE FERNANDEZ , the american/latino swimsuit designer and fashion stylist.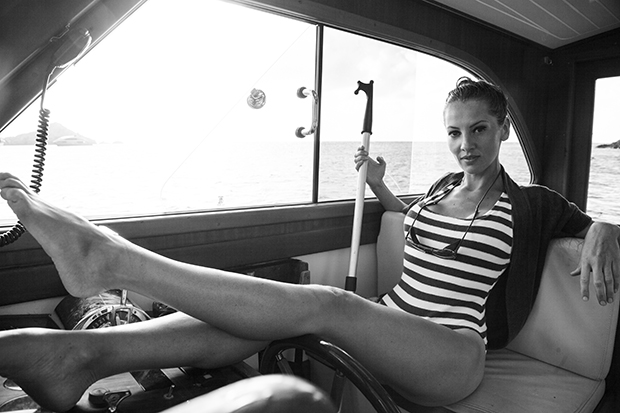 A classic french pattern , by SOLID & STRIPED , casual and american style worn by a modern parisian. JEN JALOUSE adds the sexy touch to this french-american bathing suit.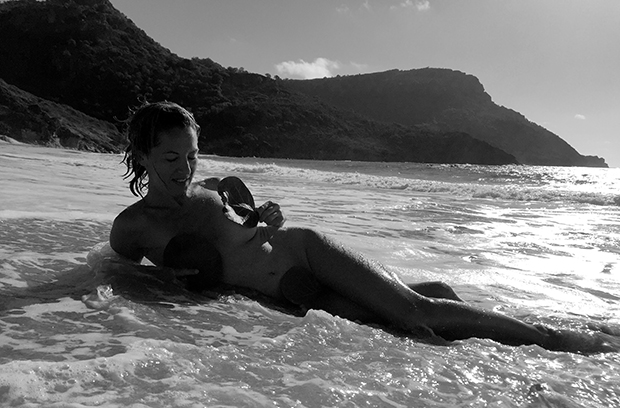 And finally JEN JALOUSE bares it all for a six am beauty routine at one of the most beautiful naturist beaches in the world,  SALINES, a very special place were people relax and feel a strong contact with the ocean and the beautiful untouched sights.
PHOTOS & TEXT by SERGIO CORVACHO
EDITING by SOPHIE LEVY