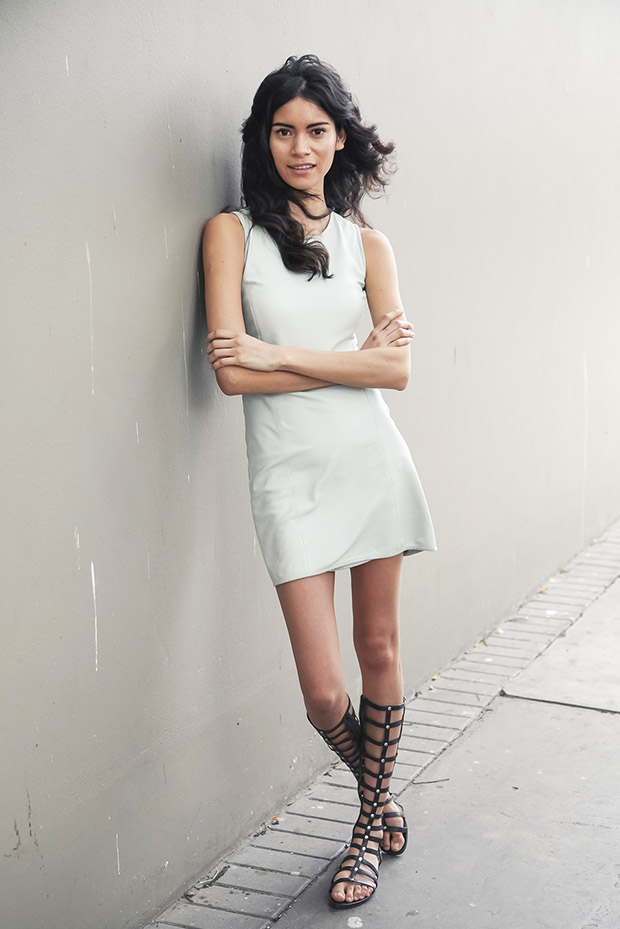 JUANITA BURGA
Juanita is the kind of girl that you either love at first sight, or you either love at first sight. There is so much to this girl and we wanted to write about her and her so ATLF style.
She visited us chez ATLF last fall-winter and we fell in love again with her. After seeing her rule so many catwalks around the globe, she is best when it comes to her personal style. Always featured in several top knotch magazines as the it-model to follow, when it comes to real life style, and she's got it bad , like in french we say: « grave ».
This is a typical ATLF « to-die-for » look, our stylist-to-the -stars, SOPHIE LEVY would love this look for her store and also for herself. The spartiade , the cutting-edge sandal that SOPHIE LEVY predicted last winter, is making a strong presence in the city of LIMA, PERU , where we spotted JUANITA.
We were lucky to spend two days with JUANITA, where our marketing director went back to do some natural, nude and understated makeup to her.
We were lucky enough to steal Juanita from a real shoot happening in the colonial and humid streets of Barranco, a neighborhood that could be the peruvian answer to Venice Beach in Los Angeles. Alexander Neumann, the peruvian star photographer chose Juanita to be the main and only model to one of his fashion subjects, for political reasons, we can´t announce the name of the international publication, but we are sure , you guys will notice that very, voy soon.
We love you JUANITA, and we hope to see you real soon in the streets of Paris as well.
DRESS: THEORY by OLIVIER THEYSKENS
SPARTIADES: STUART WEITZMAN