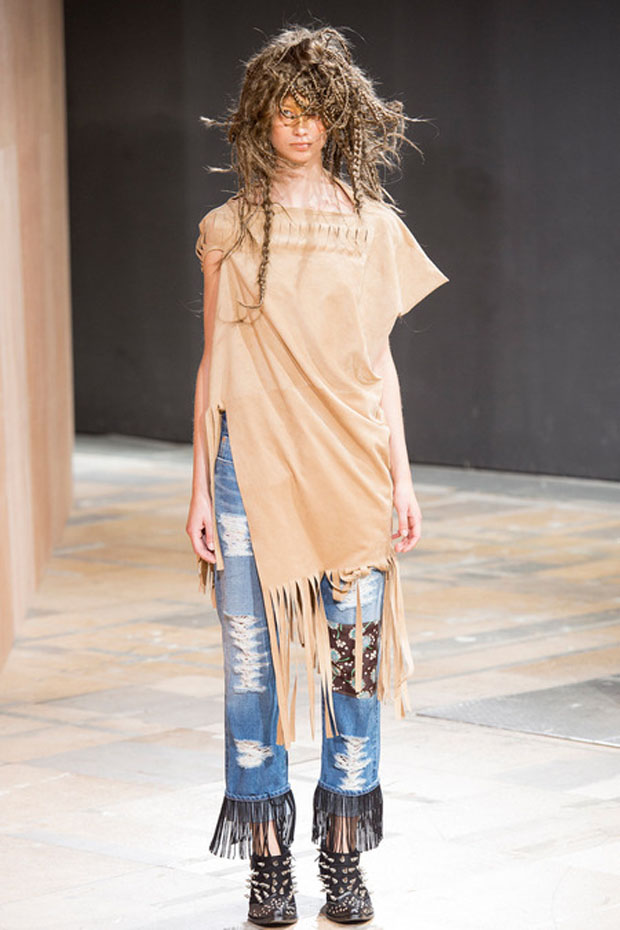 There is already a montage in this show, there is a lot of risk takers and mix matches of trends and style. There is a lot of variety for the up and coming summer , this is a lot of inspiration for us at ATLF, where we started talking about the INDIAN PUNK movement, we wanted to add the rasta style, but it was just an inspiration for the hair, because the collection remained very INDIAN PUNK:
1.- The asymetry
2.- The destroyed jeans
3.- The suede
4.- The studs and the leather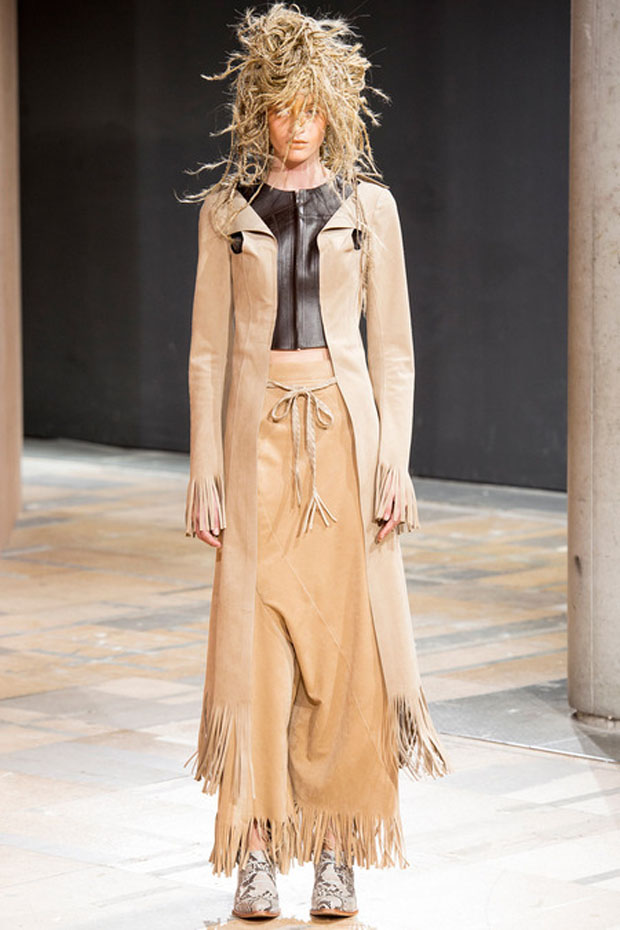 This shows are always a surprise , the universe is very unique, and JUNYA explores a woman that make us dream. We are from PARIS , and we dream about this type of women, we travel through her eyes; and through her style, there is a strong styling and a very defined identity in this collection. Again, the phyton, the cowboy boot, the suede; the light hues of beige and tan shades; the rasta-ish  hair, and the fringes everywhere; in every piece of the outfits.
The volume, is a new kind of silhouette, has a very strong contrast of universes, the indian, the beach, the romantic, the new romantic and the punk, with this flats, the cowboy boot aka LES TIAGS, here in Paris.
We love absolutely evrything in this look, the hat, the ripped off t-shirt, the whole thing is an instant crush.