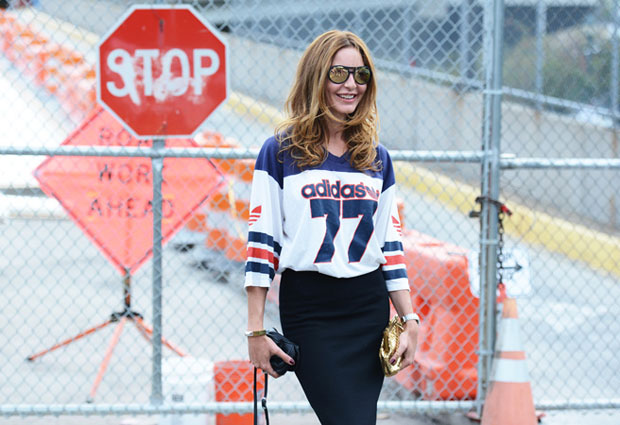 This association between the sport and business is always free, modern, and strong. The contrast of styling here is always interesting, fun, we fell fresh, and we can see that is no headache before getting ready to go get dress.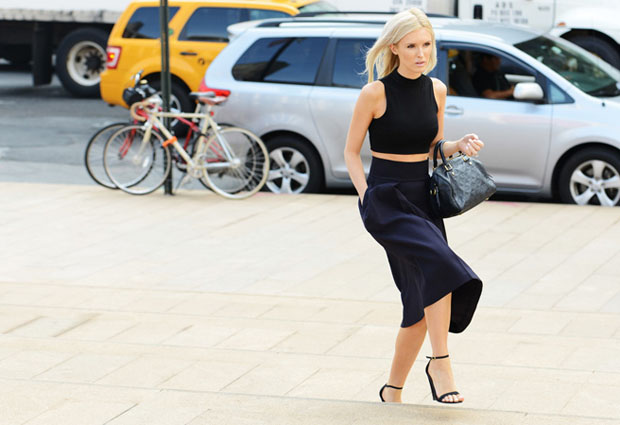 MODERN SILHOUETTE
We love the shape of the skirt, very grandma, very granny, gets a sexy and modern shape with the sandals. This girl sublimizes the style, beacuse this is a really hard skirt to wear, and she made it sexy and modern. Very light, very good look, inspiring for every girl. Detail, the tank top lenght is just ideal.
We thought it was CHARLIZE THERON, she is perfect for a summer afternoon. Very sexy, very female, and the hairstyle is just wonderful to balance the sexiness of the look.
INDIAN PUNK
The english embroidery arrived with strenght, and it is perfectly paired down with a black denim short, perfect as a street look, the dark associated with the softness of the embroidery, romantic versus rock.
THE IDEAL HAIRTYLE
THE EVERYTHING LOOK
She is the incarnation of the INDIAN PUNK, contrast is what matters in this look, she understood the association of fabrics and styles, the mesh, the fringes, the white pencil skirt, and the black on top, she has the body and the face aswell. ANJA RUBIK, host of POLAND´S NEXT TOP MODEL.