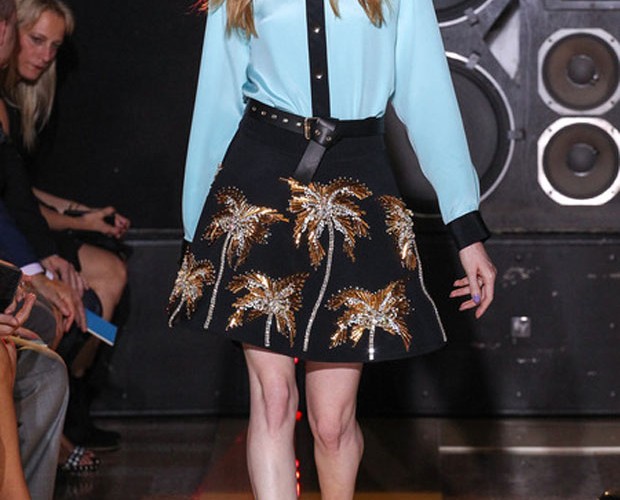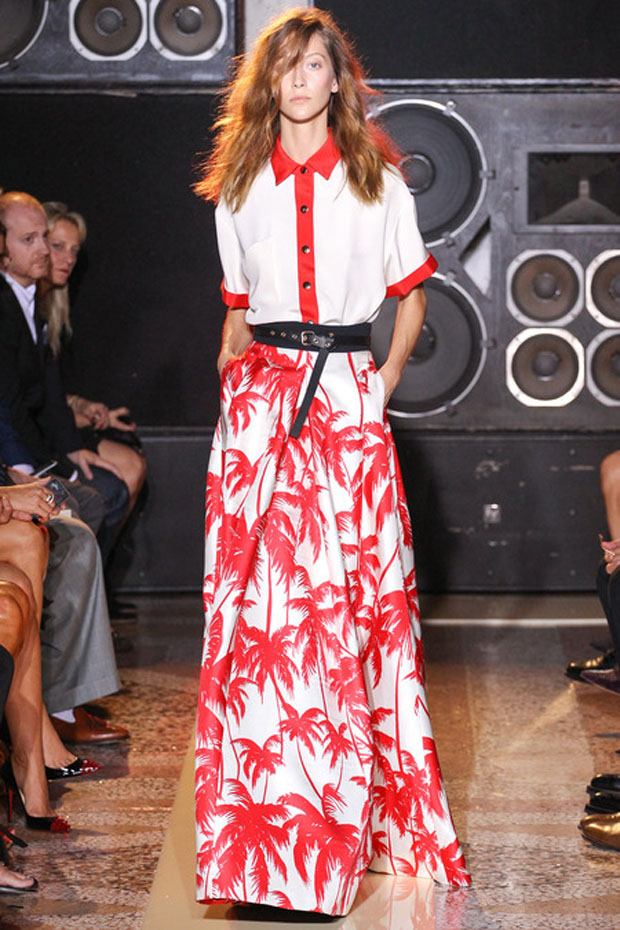 We are in love with this collection, the urban tropical, and this look is out of control beautiful, we love specially this skirt, that is long, and you can wear it night and day. The skirt transforms any type of top, because of its design and the print. This is not a new collection, it is already seen , but the construction is the key, the dimension of impact can be enourmous depending on how we put it together.
Alana Zimmer is the model wearing this look, she looks at her best, and more beautiful than ever , she represents the chic tropical girl who flirts between business and pleasure. Also our friend  and fashion director at GRAZIA ESPANA , Natalia Bengoechea, told us about this designer seasons ago, we heard it, but we didn't digested it like we do now.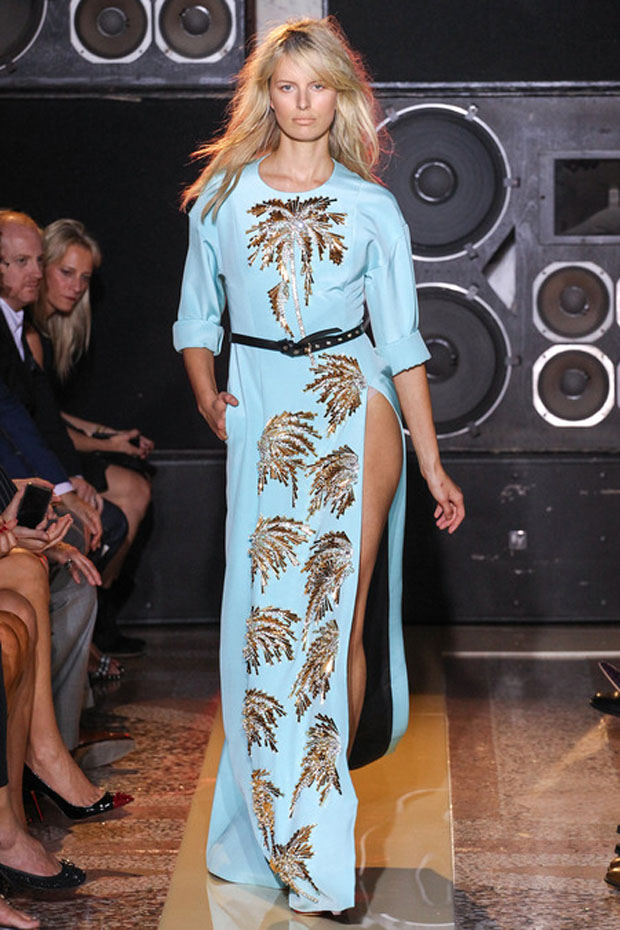 Actress and model , Karolina Kurkova, wears this dress that has a couture touch, the plam print became high end, when it touched the gold embroidery. The gold is still strong and the way he imposed it with the baby blue fabric, it is defienetely elegant and haute couture.
MISTAKE:
He was trying to tone down the sexyness of the open long skirt, by adding a really silly top, and why we say that, beacuse it could have look sexier with a tank top, or even the sale dress cut in a v neck kind of shape, we can see clearly here, that he got scared of sex.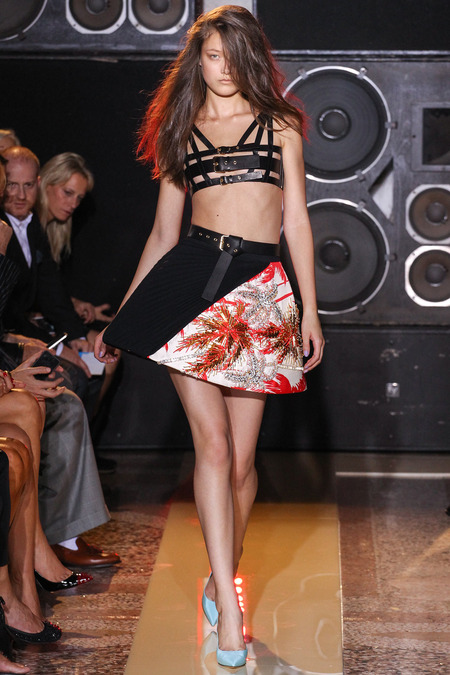 THE SKIRT CONSTRUCTION
We can say that this could be a modern ALAÏA,
1.- It is younger because of the print, the construction, the association of print and fabric.
2.- The girl that goes out on a party like this is just perfect for us, leaving ALAÏA as a museum piece, as a designer to admire, but not really to continue wearing because it will just look old, and older.
3.- We can see by this look that Fausto took a risk mixing the fabrics, and we can say that he is not scared of proposing new possibilities to the female wardrobe.
This is the violent warrior of the glamour world, this v neck is amazing , the short skirt, and this is arrogance a hundred per cent made fashion, love at first sight.
The leather is a very important element , it makes the outfit modern and it cuts the silhouete in a diferent way, it had the tri color, triple print, and triple fabric element that we love here at ATLF, we believe in that styling rule, a must for an everyday life