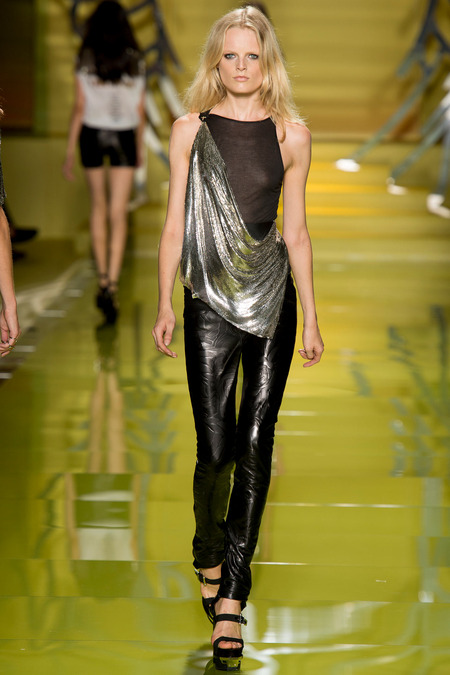 HANNE GABY ODIELE ; dutch model who makes a modern entrance to the boring VERSACE catwalk, why boring? cause we are use to see the same identity without seeing a modernization of it, but this time, it's a diferent story, and why?
The dress is asymmetric, with a very thin mesh top, then paired with the leather pants makes us love this look, we see the improvement and the modernity. We feel the change, we feel an improvement this collection , we welcome back VERSACE to the modern world of fashion.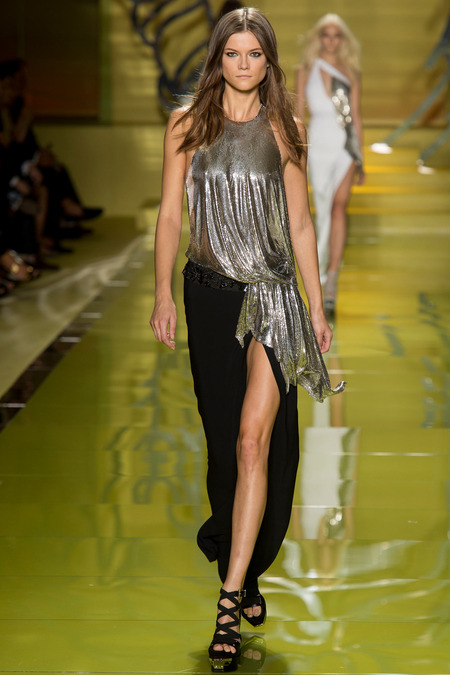 KASIA STRUSS wears a sexy dress, that opens , and  that approaches the real need of a real life girl, that needs functionality in her wardrobe, this is totally were able, and it has the star power that will make us all feel like stars even if we are not. This is a warrior chic look, a lot of glamour came back to the VERSACE world, the multi ethnic look. Again, a very loose hair and makeup look that modernizes VERSACE again.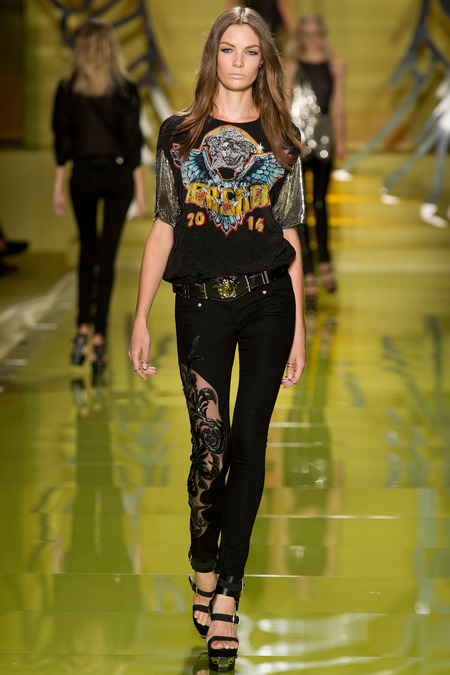 This is the rockanrollization of VERSACE, we will have the return of the image, and the consequences of the look will make an impact again. This designer is taking strenght like never before; and he is designing for real life women , not for just a photoshoot that will be forgot a season after this is shown.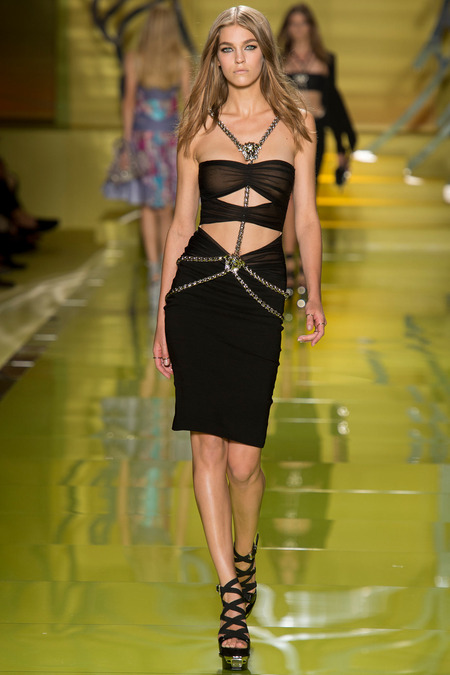 The ROCK COCKTAIL DRESS, metal piercing look, again the agressivity of the rock and roll style sublimized by the softness and the cut of the dress, which always stay pencil, this is the look that flatters the body, and even if you feel self-conscious to wear it, you can put a catsuit or a body underneath , and make it cool as well.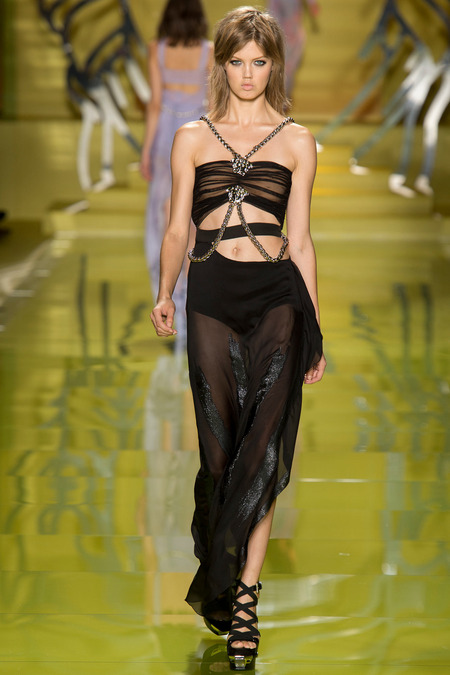 Lindsey Wixon, with her new mullet haircut, either making fun of white trash or embracing it, we think it is the freshiest thing she could ever done. Well fashion is like that, one day we love it, the next day we could hate it, and when something keeps coming back or stays strong is when it made an impact and becomes a classic.
Well, this is the universal warrior dress, the chic version of what Conan The bArbarian girlfriend would wear nowadays, Sheena the warrior, or a medieval warrior princess. Sexy all the way, we would interpret this as a sexual weapon to any woman, we embrace it, and we push it to the extreme, we have already nailed down all our fashion stories, for magazines, and also for our clients in real life.
TEXT : Sophie Levy & Sergio Corvacho