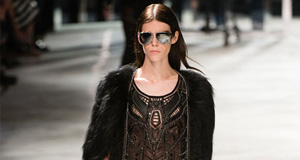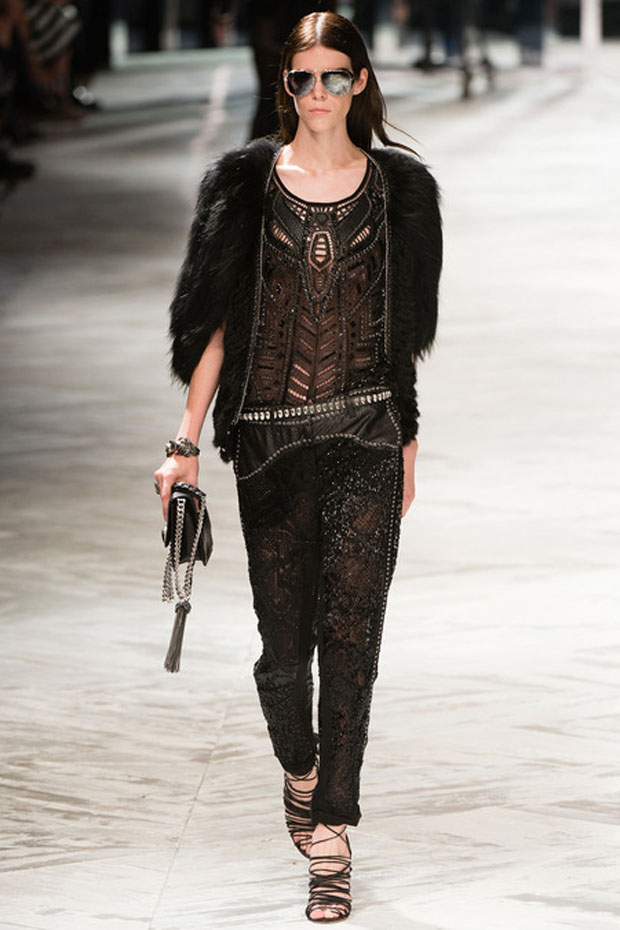 THE FUR VEST – THE MASTER KEY PIECE
Model-Of-The-Moment MEGHAN COLLISON, wears the the fur coat vest of the future, the piece of wardrobe that will make our look current and sexy. The color, black, is the up anc oming color, it is present , and it made the summer nights its territory.
The top is made on an indian pattern, emulating a spaceship, emulating the future, and the indian icons. It is just iconic, and we totally see CARINE ROITFELD down the runway. This girl is not scared of her femenity and her luxury ways of exposing herself.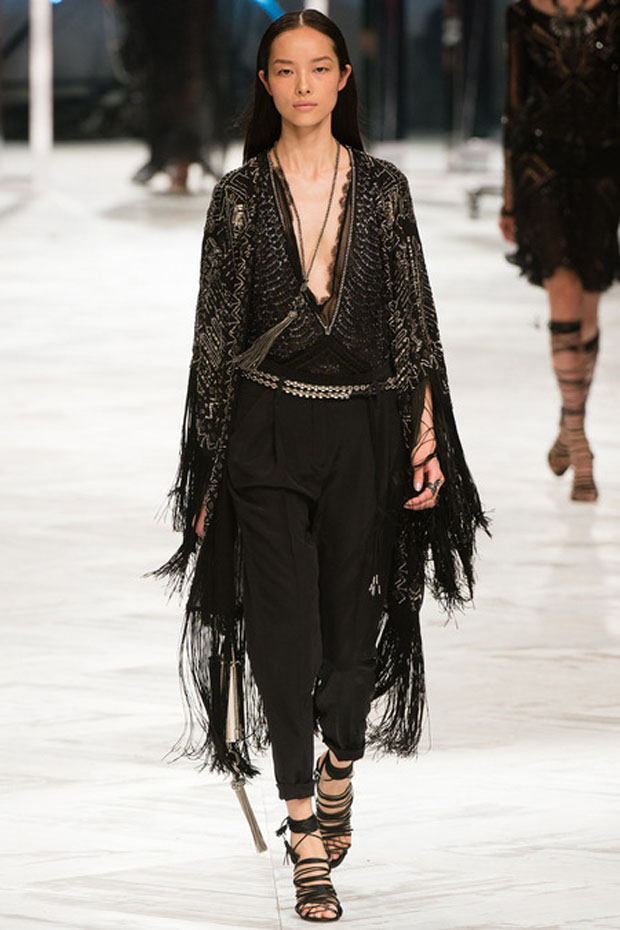 THE MODERN METAL PONCHO
It is a dark new idea for the poncho, this is the kind of piece that will dinamize anyone's wardrobe. This metallic finish is what brings modernity to the look. The modern POCAHONTAS, a touch of the amazonian warrior that leaves in the deep jungle.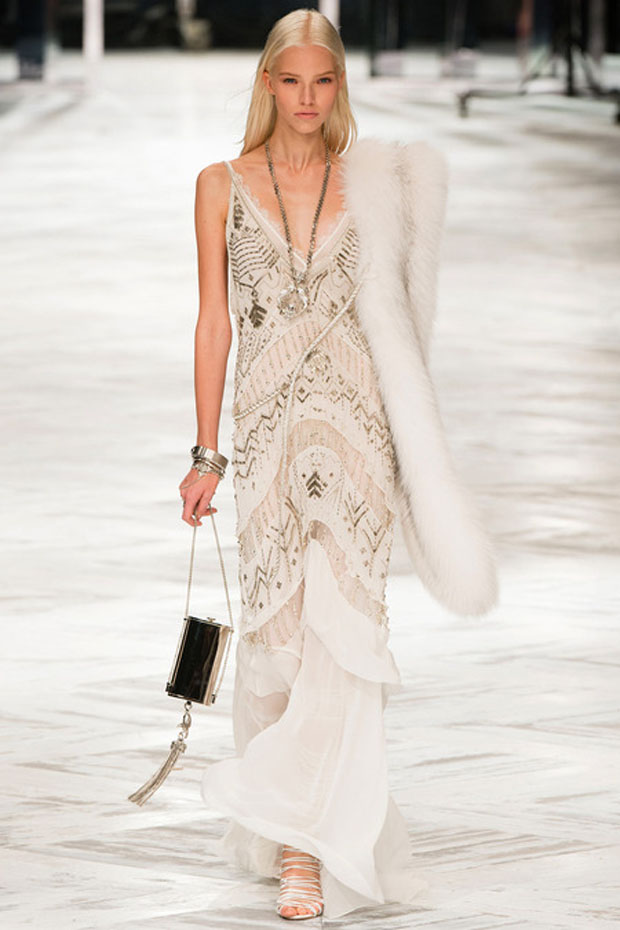 THE AMAZON BRIDE
She is the warrior, but a girl with no violence. Just a simple glamourous silouette, the same accents of the black silhouettes, this time soften by the lightest of the shades, the no shade, the white. There is a reference of the past, the flapper girl mixed with the amazonian warrior of the future. It is feminine and voluptuos, there was a nice a modern coherence, but at the end he wants to come back to the luxe, the pure luxe that made him famous.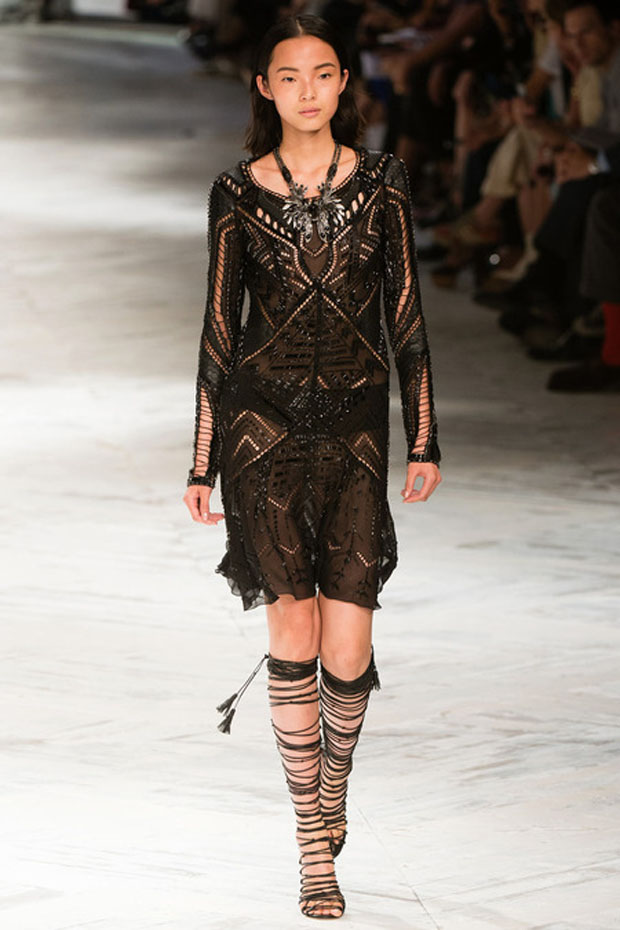 LES SPARTIATES
The shoe of the future summer, has been recreated in balck and glamour. The tricot , and the black again. The warrior that goes out at night.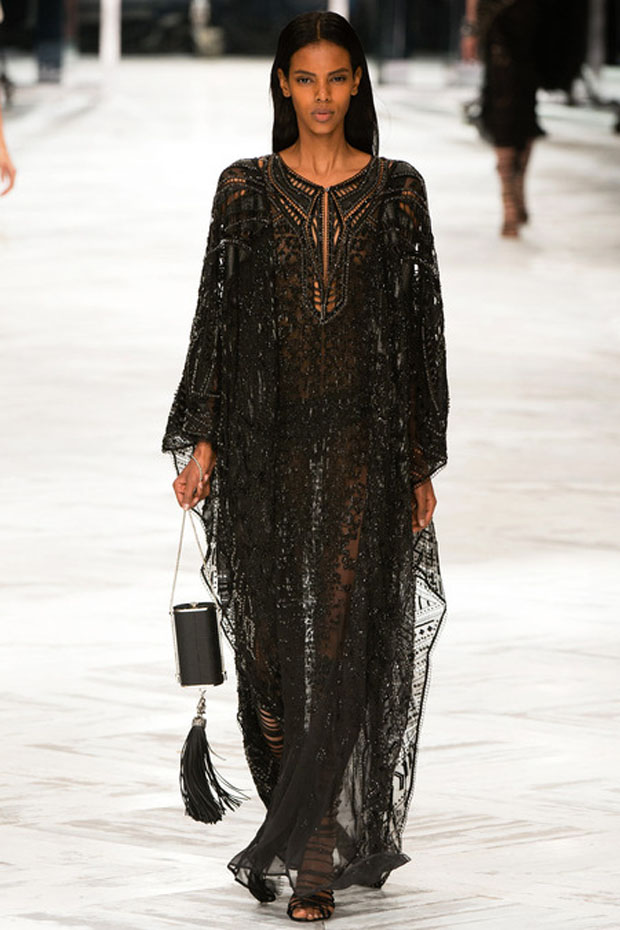 THE ART PIECE
The poncho adquire high levels of luxe , this look is succesful , resumes the magic of the ethnic universe, just the djelaba piece.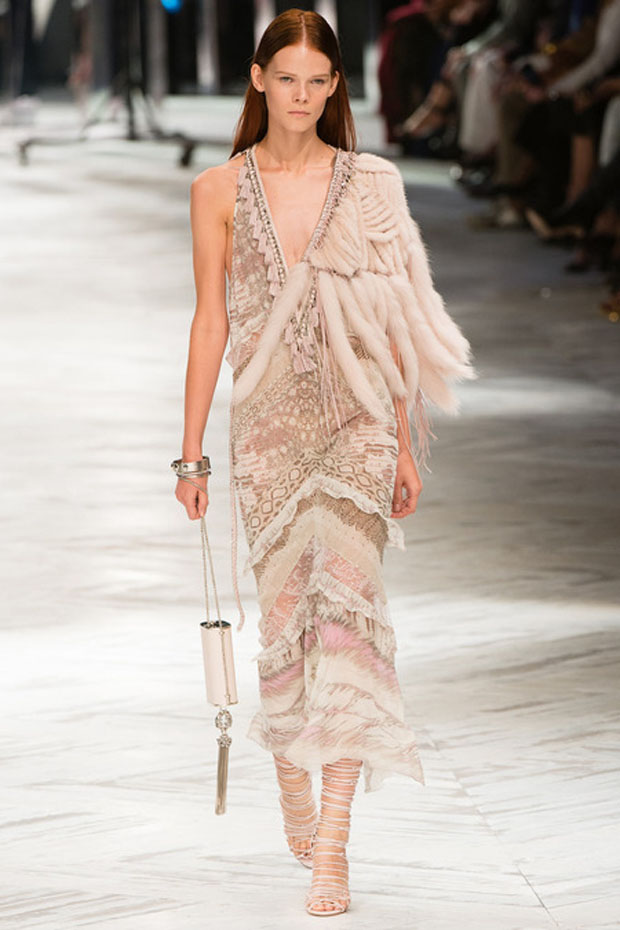 THE FUR COAT PIECE
This piece is just sublime, new , and not on a typical color, this is a ligt rose, just the instant crush that will define the colelction for the upcoming summer, it is ethnic, and femenine at the same time.