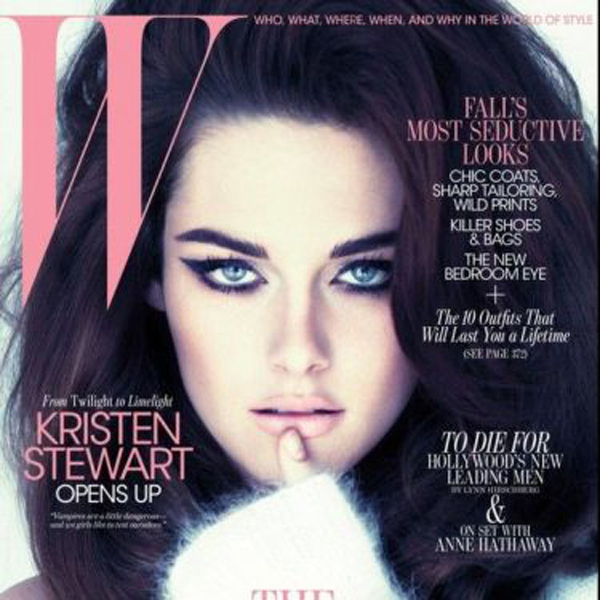 NEVER SEEN KRISTEN STEWART look like this before, she looks absolutely stunning in the cover of the sophisticated magazine « W ». JENNIFER EYMERE, editor-in-chief  of JALOUSE put her in the cover several years ago just right before she opened INTO THE WILD, the famous road trip movie that tells the story of a vagabond played by EMILE HIRSCH, a HOLLYWOOD actor with decent fame and talent. The good thing about this movie was that SEAN PENN directed the film, and it was an amazing break for KRISTEN STEWART.
It is her success in  worldwide cinema what made her a celebrity, we can tell she enjoys acting, but we are not really sure if she enjoys being on the redcarpet, her face always looks contrived, and we are sure she feels weird showing a dress that maybe she didn´t even picked, hahahaha. It is like that in the Celebrity World, where weird and contrived « so-called stylists » take the actresses by hand to an endless marathon of fittings, and very few dresses look right.
Kristen is BALENCIAGA´s muse, hand picked by GHESQUIERE who is not going to be there anymore, and we don´t know if he really loves her, or if it is just a marketing trick by the people who run the brand, who apparently sells very little, and the only girls you see dressed in BALENCIAGA are  mega Paris based fashion stylists or mega Paris based fashion assistant stylists, who in the 00´s were kind of important, and now they are being erased by the HOLLYWOOD POWER OF TRENDSETTING. Good luck for them, god bless them, NEXT?. The criteria of BALENCIAGA is based in snobism, saying no , no and no, always a « NO », which psicologically affected very positively within the fans , they are making everyone dream and crave for their goods, and when we say everyone  we mean every one, not us, again, hahahaha.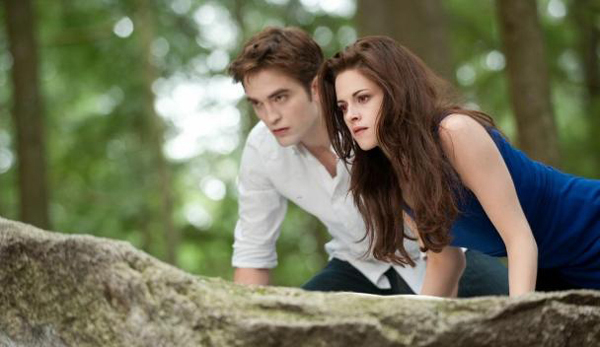 Here KRISTEN , looking very wholesome in a piece of the action movie TWILIGHT, with her fake boyfriend in real life, ROBERT PATTINSON, another inflated little celebrity who is actually HUGE right now, MARKETING? or just simple talent? You , readers answer us please!!!.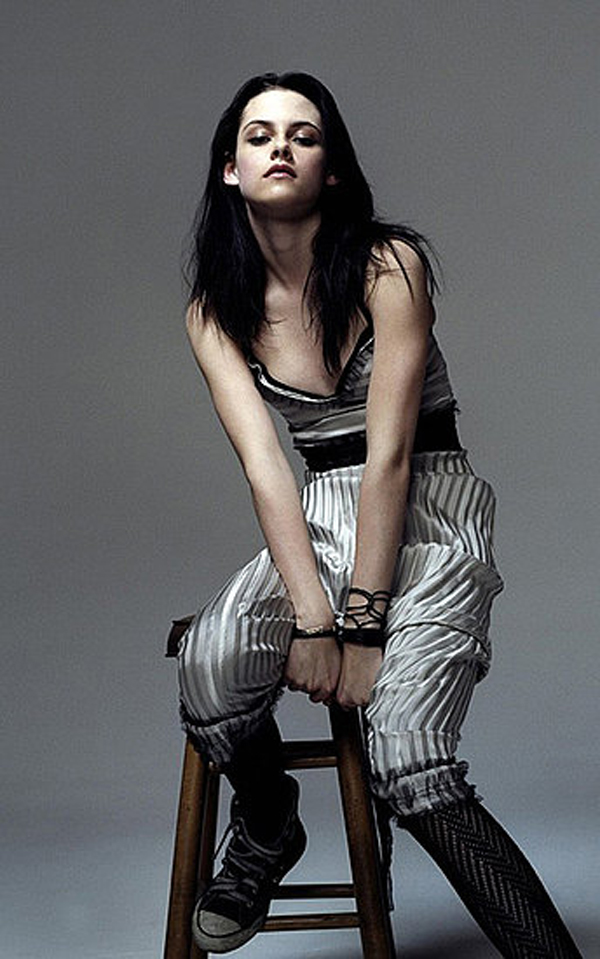 KRISTEN, the baby star for the youngs with her relaxed style, which is actually what looks best on her, when she is herself.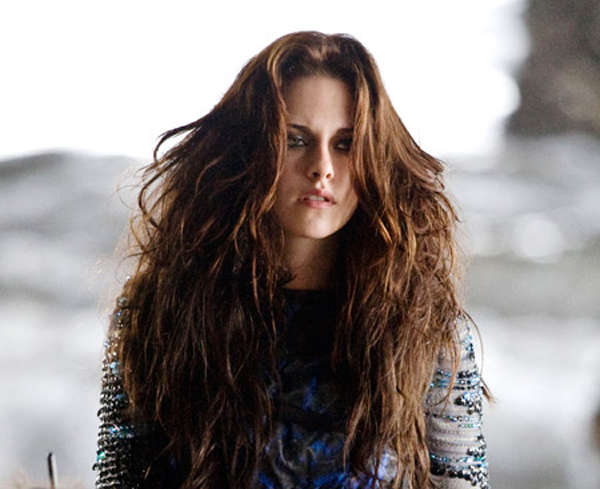 She looks beautiful with a lot of volume in her hair , we hope her brain is not as volumized as her hair style here.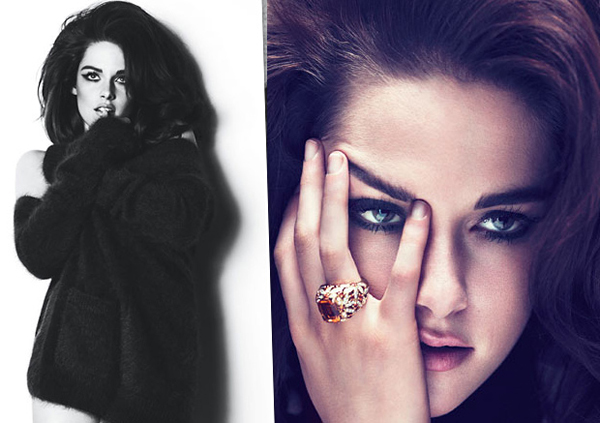 For marketing reasons, we see a very classic KRISTEN here, half LIZ TAYLOR, half NATALIE WOOD, too adolescent icons of the forties and fifties, and both with really tragic endings, LIZ drowned into alcoholism, and NATALIE as well, with the diference that she tragically died at a very early age. Anyway, KRISTEN looks amazing , and we give her our thumbs up, she looks chic, she looks class, and we bought the magazine, BRAVO « W ».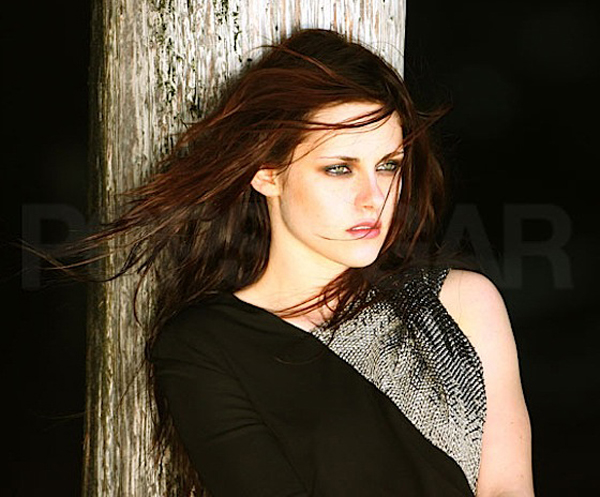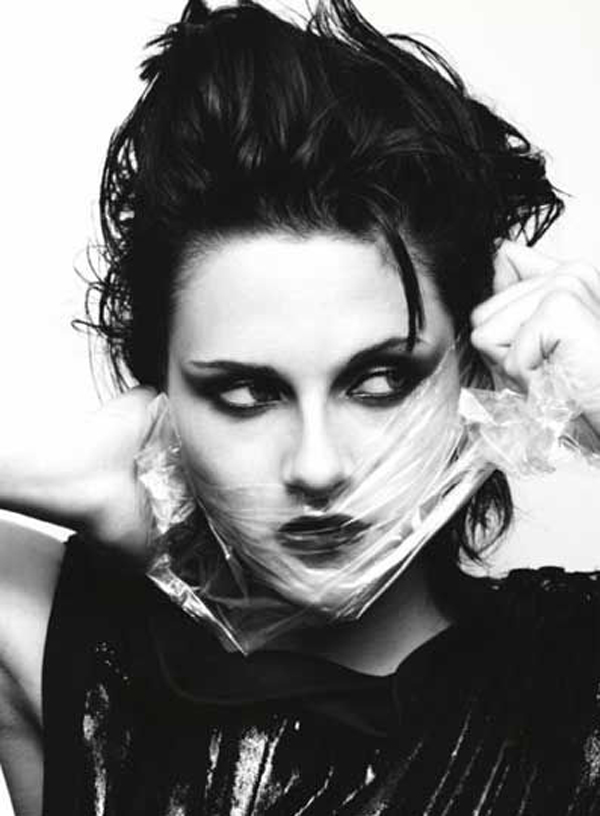 So, to conclude this mysterious topic with KRISTEN STEWART, we finish by saying that she works the camera very well, really well shot, but that´s not enough to make her a FASHION ICON. We will see after the never ending saga TWILIGHT if she will be able to carry herself in mode MUSE, if she will be able to secure bigger and difficult roles, and if the big designers would continue to love her the way they do, and we will find out if she made it to the top fashion list due to marketing reasons, or because of herself by being herself.
SOPHIE LEVY & SERGIO CORVACHO