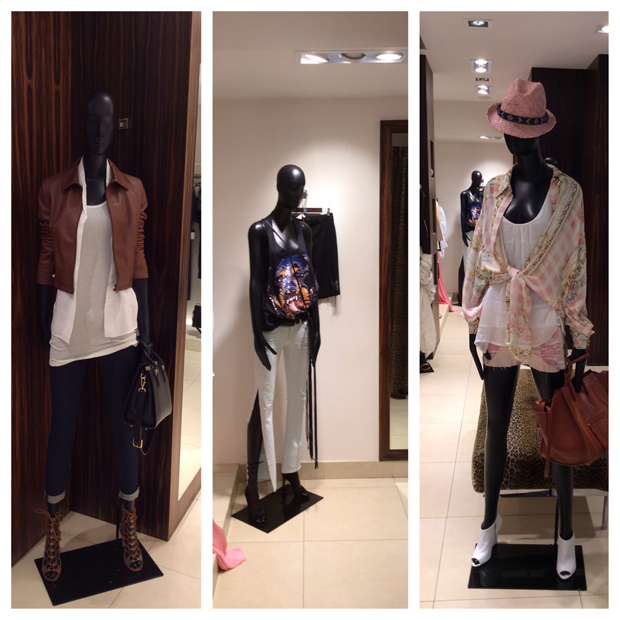 The styling is changing all the time and it's meaningless, and we say this because people are now learning how to marry their bodies with their looks. It does not make any sense to wear rock and roll clothes when your personality is  to be an english teacher for example.
On this picture we have three ways of styling :
– the oversize, which is pairing the « hip-hop » style and the « chic ».
– the opening detail, which is actually the sexy version of the pants.
– the kitch look, which means the broken denim with the trashy short.
So we can see that we have to break a look to make it « real ».
PORTUGUESE VERSION – VERSAO EM PORTUGUES POR GISELE RASI
O estilo muda o tempo todo e perdeu o sentido, porque as pessoas agora estão aprendendo a combinar o look com si próprias. Não faz sentido ter um estilo rock n'roll se a sua personalidade é de professorra de português por exemplo. Nessa foto temos três tipos de estilo:
– O "oversize », que é a combinação do estilo "hip hop" com o estilo "chic".
– O detalhe da fenda, é oque faz a versão sexy da calça.
– O look kitch, que seria o jeans despojado e o shorts trash.
Então juntando-se os "pedaços" conseguimos um look "real", autêntico!