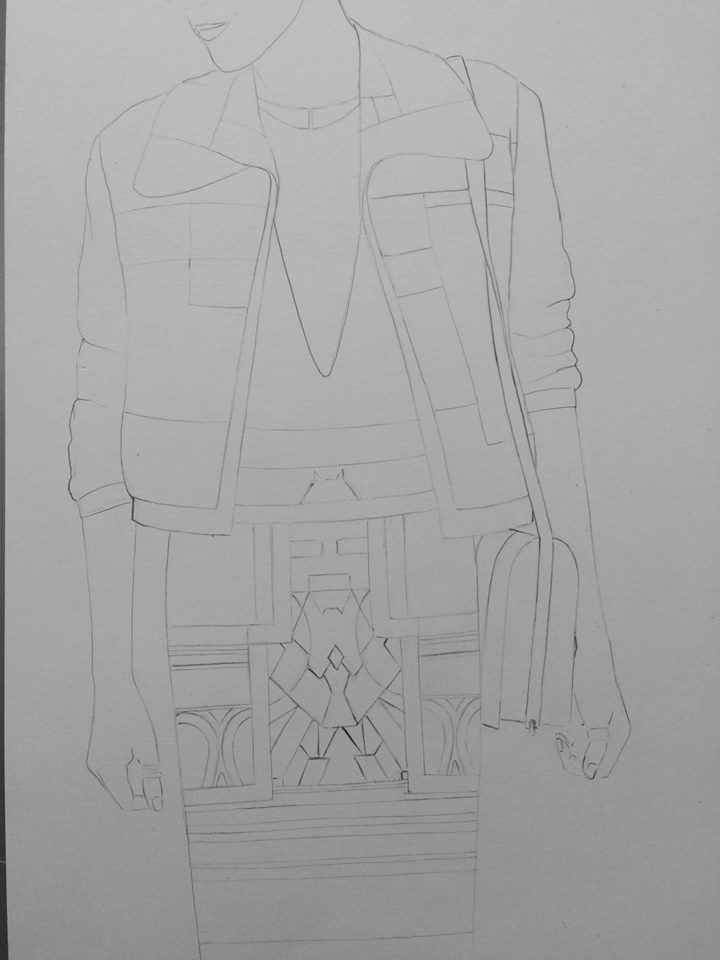 LAURA CUADROS displays the mood of next season by drawing SOPHIE LEVY´s new crush. The look of the future is the fur patchwork, which is declared by LEVY to be the trend of the next seasons. LAURA , who has been collaborating with us for quite a while , can nail the quickest illustrations in less than an afternoon. Herself , a designer , college teacher and model , and the tender age of 26 years old.
In this subject LAURA shows step by step the how to make a fashion illustration , where she shares all her techniques and colours. and the finale is just simply espectacular . LAURA is already secretly working in upcoming trends selected by SOPHIE exclusively for OBSESSION.
SOPHIE LEVY will announce the next big trend after PARIS FW15 ends tomorrow with LOUIS VUITTON.