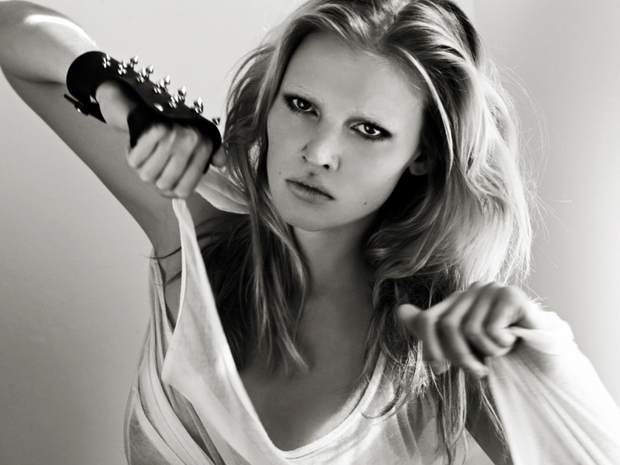 VIOLENT FEMMES is not only a rock band from the eighties, it is also an adjective to LARA STONE the monster girl, untouchable by almost everyone, and touched just by the kings of the lens, the wild side, the rock side, and the BARDOT side, all combined in just two words, LARA STONE.
She, irradiates sex and wilderness, here we do not talk about beauty, we talk savage energy that goes further than just a Claudia Schiffer face, or a supermodel « plouc » side. Supermodels are left behind with this monster of modelling , LARA STONE , a girl who drive us all crazy by her enourmous beauty.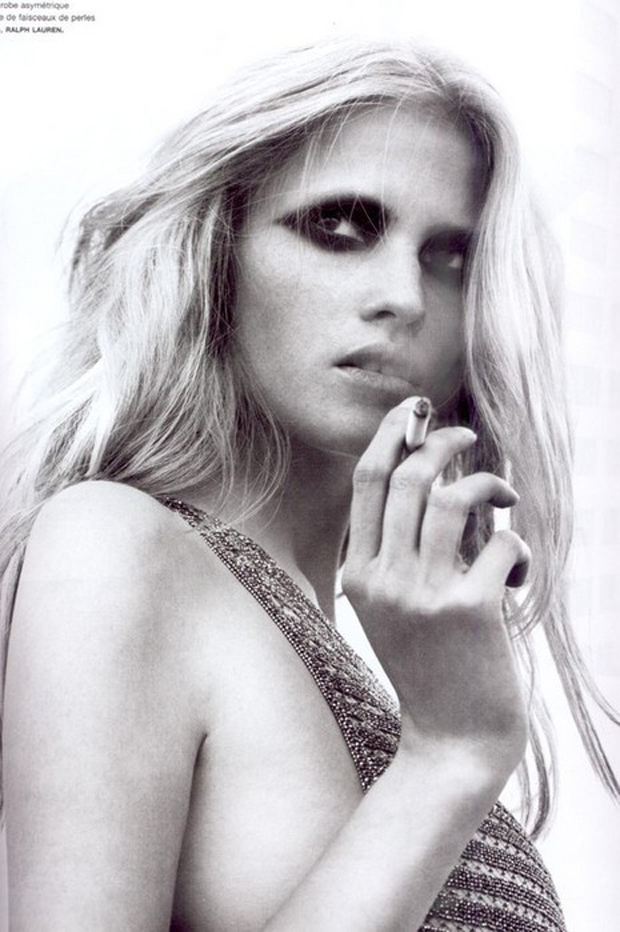 She is rock and punk at the same time, the rebel side is not just by the cigarette, or the smokey eye, she penetrates, and she goes beyond.
The black and white just transformed her into an icon, like all icons are always immortalized by a black and white image, such class to have found this girl who can be interpreted as trashy, it is just there, in the thin line between vulgar and chic, this is LARA STONE, a risk taker, a girl who likes to play with danger.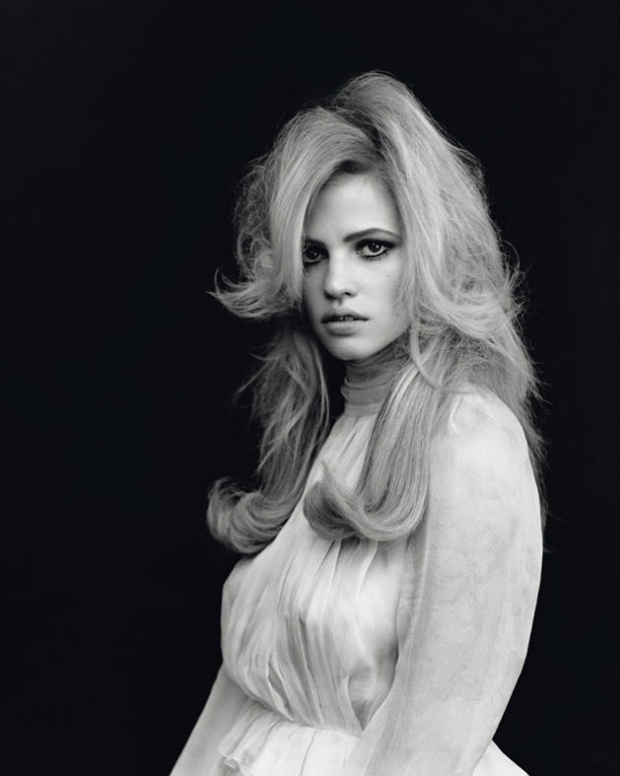 As CARINE ROITFELD says, LARA STONE, we love her, and CARINE gave her reasons, LARA does not even know how to walk, how to talk, but her imperfections made her what she is now, those croocked teeth, and her enourmous but real breasts are just the combination that drives even women crazy.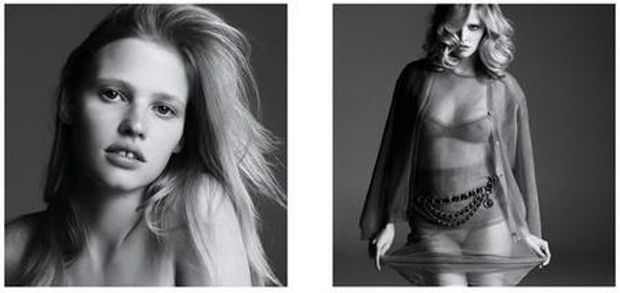 LA FEMME ENFANT with no hair and makeup, and LA FEMME FATALE fully dressed and made up in glamourous and sexy clothes.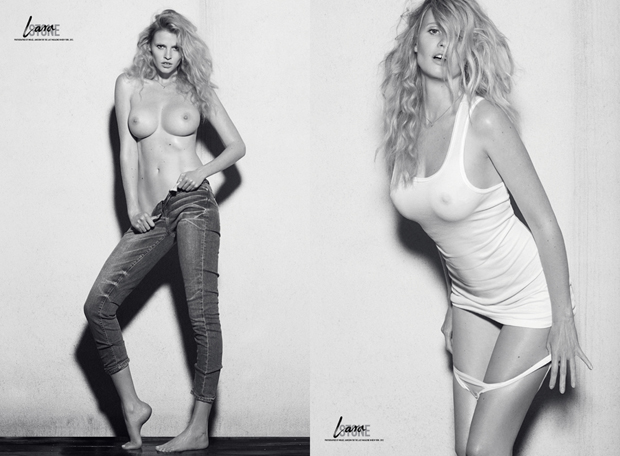 ET DIEU CREA LA FEMME, AND GOD CREATED WOMEN, he definetely used A LARA STONE lookalike to create the women, what an amazing creation.
SOPHIE LEVY & SERGIO CORVACHO