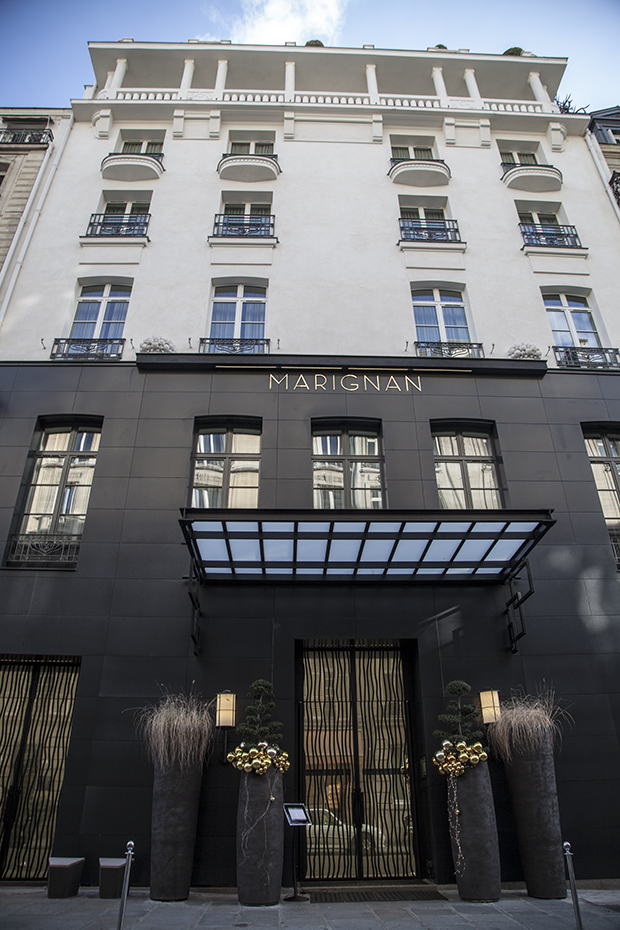 WELCOME TO THE MODERN AND WONDERFUL EXPERIENCE OF LE MARIGNAN PARIS.
THE HOTEL MARIGNAN , opened his exclusive doors to the TEAM ATLF to perform one of the most beautiful and achieved fashion series, shot by Sergio Corvacho, and also by talented photographer THOMAS BABEAU.
The TEAM MARIGNAN had the most incredible patients and courtesy while we were there, and that makes definitely a top ranking in our hotel choices in Paris.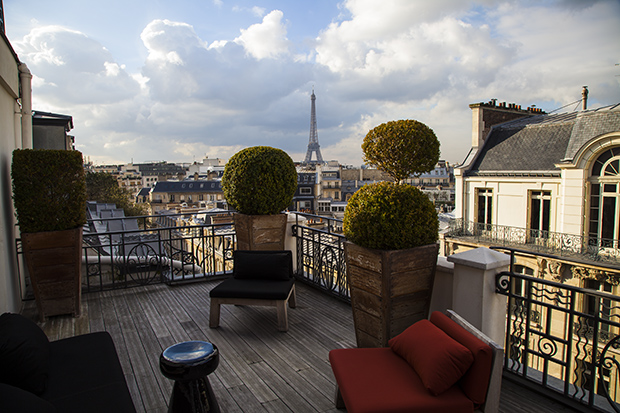 Another Eye Catcher , the beautiful and of course predictable , must-seen , de rigour view from the most amazing angle, LA TOUR EIFFEL. If we come to Paris , or if we haven´t been, it is a must to get the suit with the magnificent view of the Eiffel Tower, it is a typical and unforgettable event, especially when the tower illuminates herself for a minute every night. The impacable taste of the Marignan terrace makes you even want to hang out at their terrace, it is coney and heated, and of course has the best view.
The particular, confi , modern and avant garde futuristic hall it definitely evoques an accesible spaceship, the mini bears chairs and the outstanding looking floor make a decor statement , which stays faithful to Paris , but also says hello to the future. The whole architecture and design is signed by talented architect PIERRE YOVANOVITCH.
Private , intimate and group dining is available at the eclectic restaurant at LE MARIGNAN. The sui generis decor makes it even more welcoming. For the traveller that loves imagination , flare, style and taste, the best bet in Paris is to spend time at this wonderful place where the style becomes accesible and easy going.
And finally , we got to spend a wonderful evening in this comfortable suite, where the most amazing views from Paris are accesible even from your bedside. There is very few places in Paris where you can meet the past and live the present, where you can have a touch of the classic and enjoy the future, and the decor in style.
Photo & Text
Sergio Corvacho