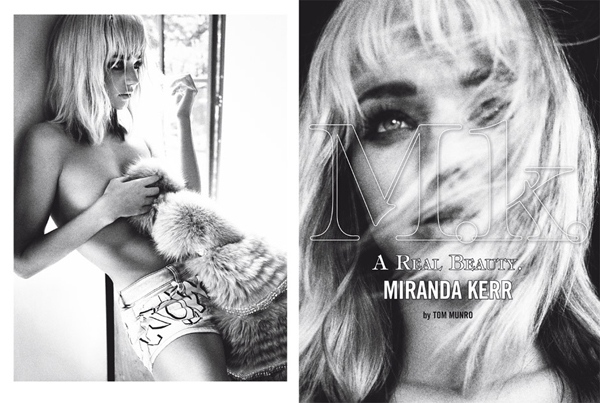 BRAVO MIRANDA KERR, unknown muse in the beginningof her career, and recognize face of the modern times, this girl came to stay, with a star power to die for, she inspire us, she is the girl-of-the-moment, an ATLF girl, we love , we approve.
Her strenght, the body of a child-woman , maybe the new KATE MOSS? or KATE MOSS ´s rival?
At 29 years old , married to the gorgeous ORLANDO BLOOM, and mother of one kid, she leads her pack by defending her individual looks and style, and now that british photographer TOM MUNRO portrayed her as a sexy blonde, she convenced us of her chamaleonic and versatile career, she can play anything, and she can play it well.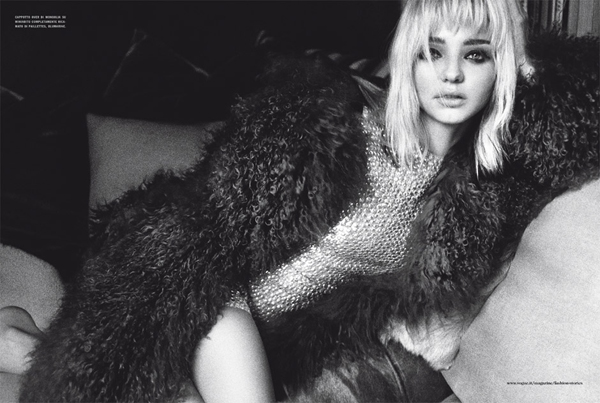 Miranda blonde, the revelation, a beauty with attitude that goes beyond herself, half animal/ half innocent . She is dangerous because the sex appeal means herself.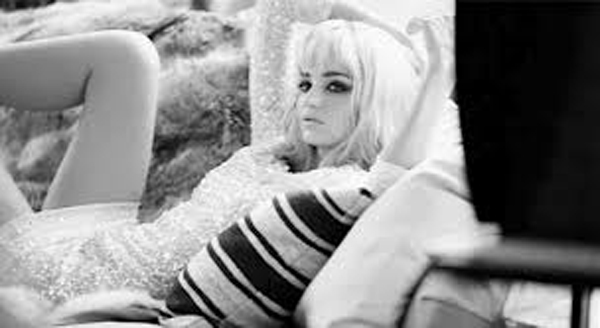 Star of so many campaigns, gossip columns , magazine covers and magazine subjects that go from the cheesiest and gossipy, to the most exquisite PRADA or BALENCIAGA show, from a papparazzi to STEVEN MEISEL, she is a girl that we love, that everyone loves.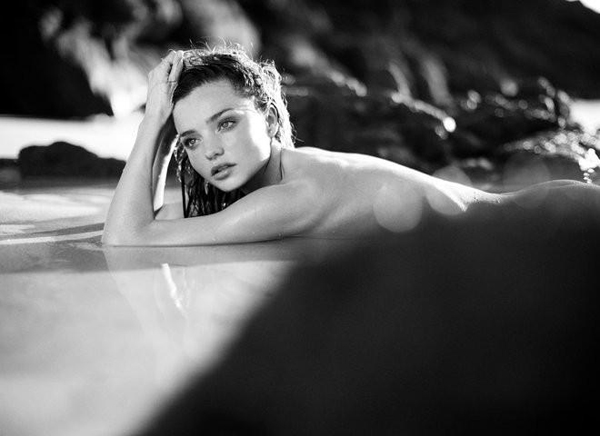 With a figure to die for, she made her top five by being a VICTORIA SECRET´s Angel, she has everything to convince and seduce.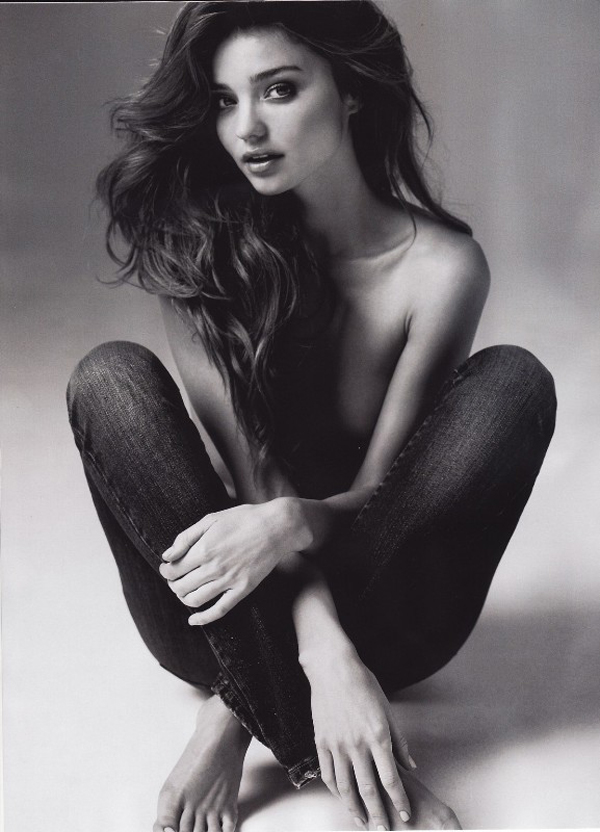 A fragile beauty, a timeless beauty.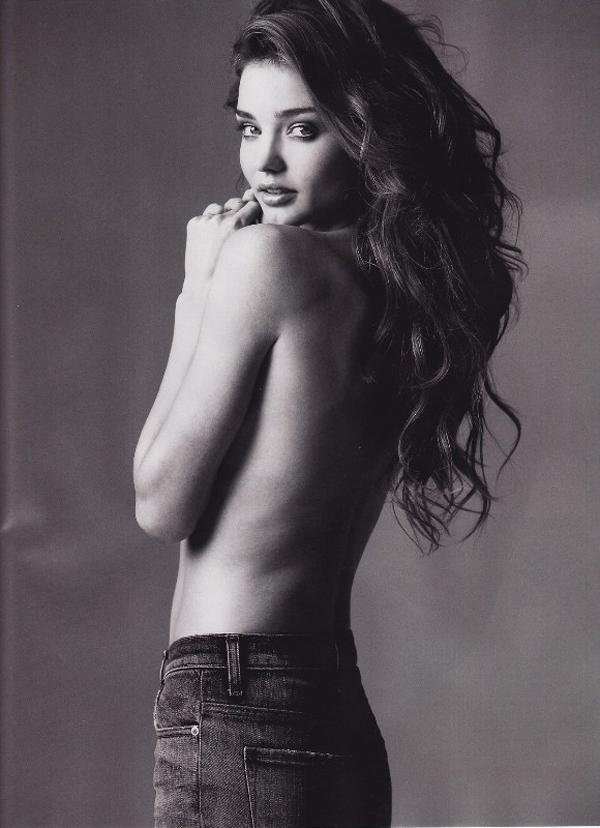 Shy , but confident at the same time.
Devil´s beauty, young and rock'n'roll lifestyle that makes her divine.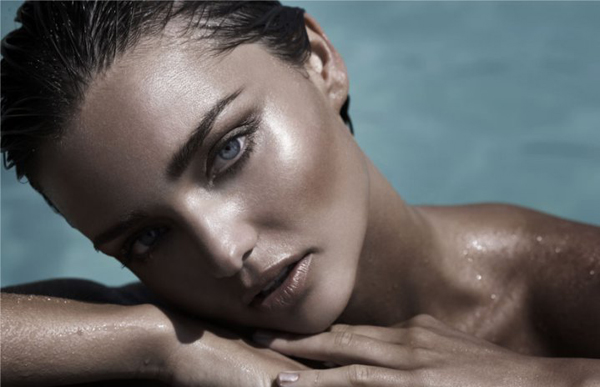 Pure and diabolique, angel or evil?
Miranda, stay beautiful, stay cool, thanks for being part of our list of amazing girls, we are just wondering at ATLF who will be the next one, a hard decition, have a great week guys, with love,
SOPHIE LEVY & SERGIO CORVACHO