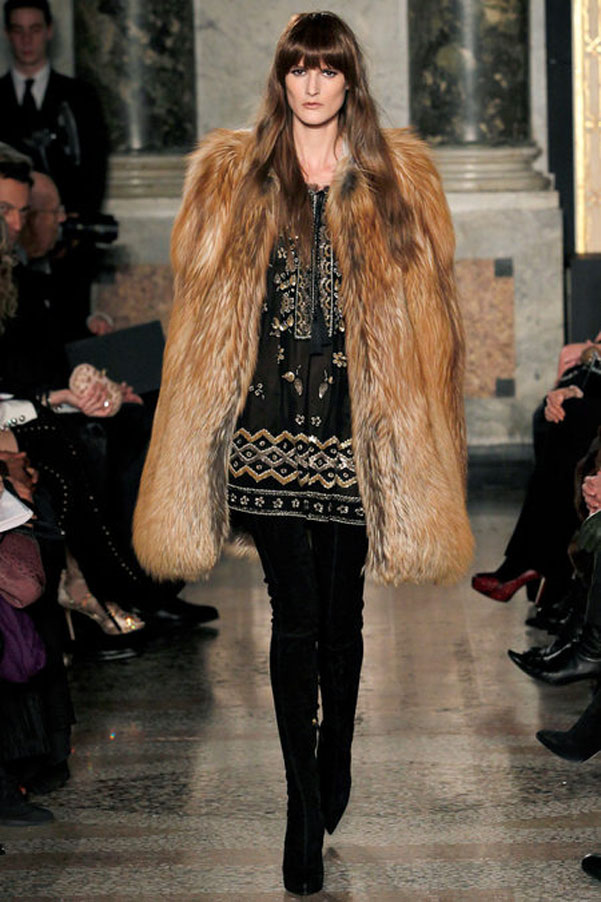 A new take on  Marianne Faithfull`s haircut, freshened the runway of PUCCI FALL WINTER 2013-14. PETER DUNDAS gave us the modern english girl, with a subtle touch that speaks « future » ». This is the BIRD WOMAN, LADYHAWK.  The identity of this show is LA CUISSARD, let me explain you what we call CUISSARD in FRANCE. CUISSARD is the high boot, a stylish and sexy boot that covers the leg in a total way. PETER DUNDAS for PUCCI created a new CUISSARD, seen before last season by RACHEL ZOE and GIUSSEPPE ZANOTTI, this fine and chic CUISSARD PUCCI elongates the leg in a elegant way; slimming the silhouette, and creating a tromp a l'oeil that will make any woman go crazy for them.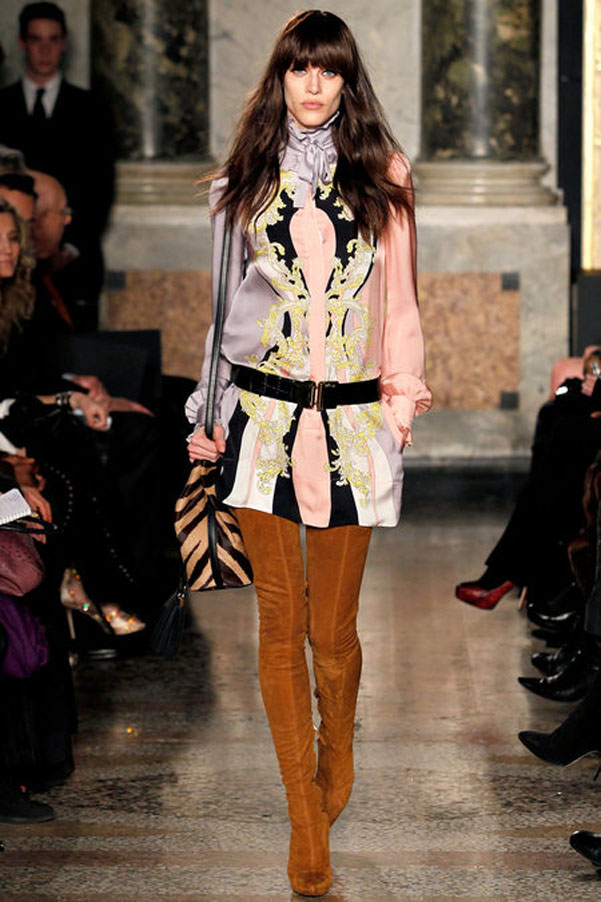 We chose this look because of the femenity of the blouse, the dress-blouse that enhances the female figure, and that has a soft print of the typical PUCCI style. The color of the CUISSARD is also a must, the camel , color that makes a strong impact not because is a classic, just because it is presented in a modern way. In a moment that we are seeing so much geometry, in the bags, in the prints and the shapes, it feels amazing to see a designer that creates for real women , rather than satisfying the silly and shallow egos of the fashion journalists that are not necessarily a woamn that buys clothes to look sexy and pretty.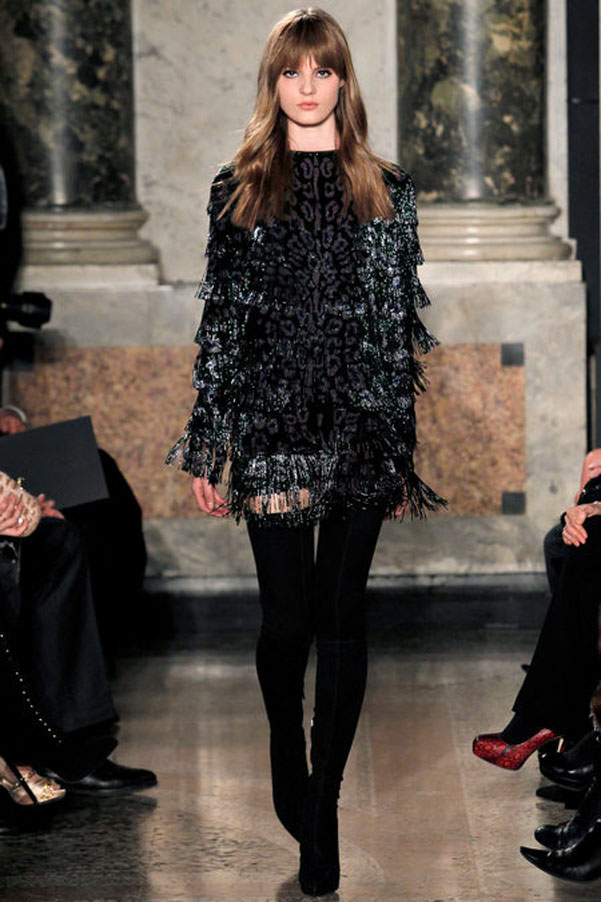 L'OISEAU DE NUIT,  this is the way we are going to call this look. The girl that goes out at night , and even though she is almost completely covered in fabrics, she is definitely showing a sexy side that has just a little peek-a-boo that leaves the little bit of leg, showing.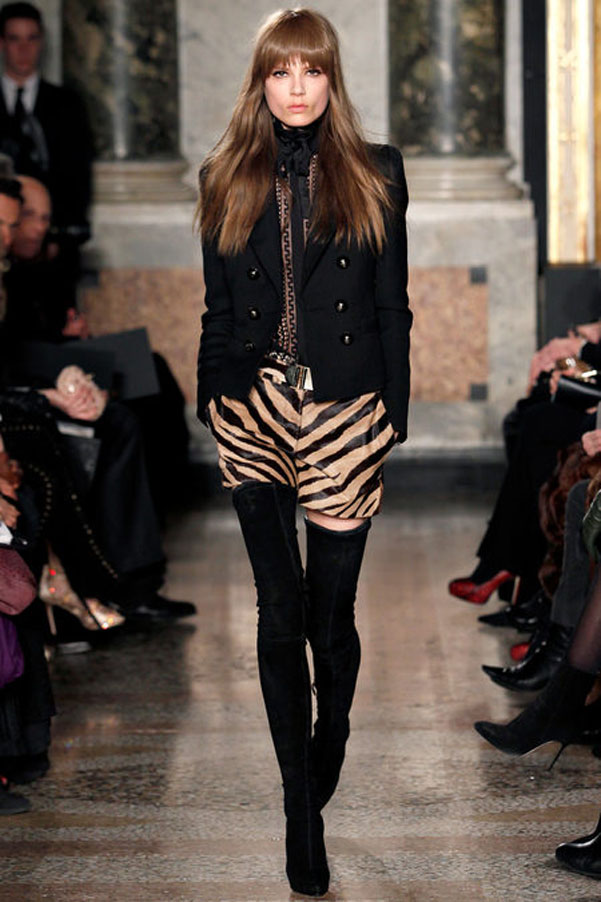 Just the little short that makes it easier to wear it over the winter, why? because the shorts; usually a piece that is reserved fr the spring summer, this time in combination with the CUISSARDS, makes it possible to bring an element of the spring incorporated to the fall, the height of the boots is simply ideal when it comes to choose the right shoe, and you can skip the leggings, in this case replaced by the boots. A little militar touch added by the jacket , and the strong presence of the animal print, to make the sexy impact on the bird woman.
REVIEWED BY SOPHIE LEVY AND SERGIO CORVACHO