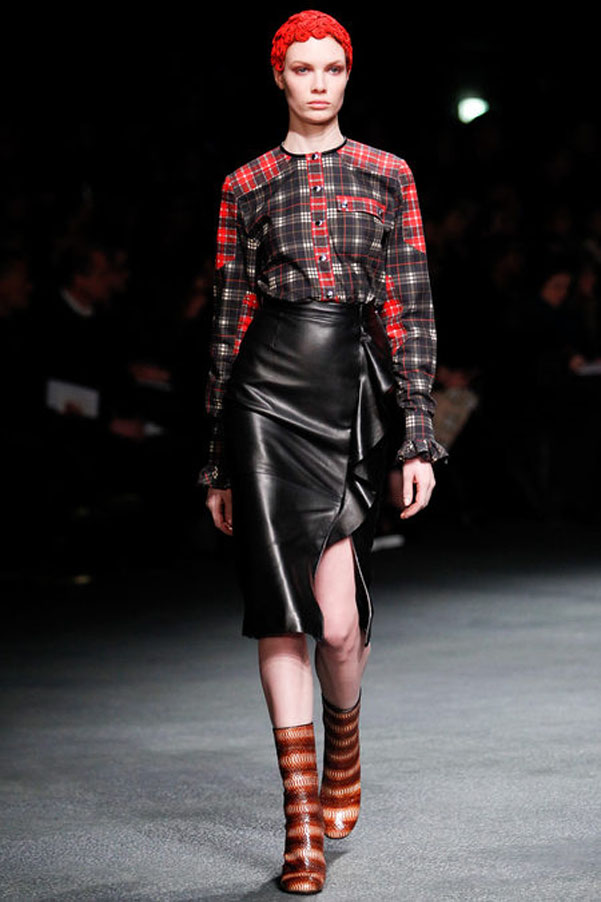 Futuristic, fantastic and interesting woman, always seen at RICARDO's show. Modern and avant-gardiste, he creates new fetishes for our wardrobe, we love . So we see different universes in his new collection, so many masterpieces altogether, which make this collection inspiring , but at th same time so wearable, like this spanish like skirt, that totally re-invents the leather . We will see this look on the street , and it will be totally sensational, aswell in the numerous publications of VOGUE internationally, yes sir.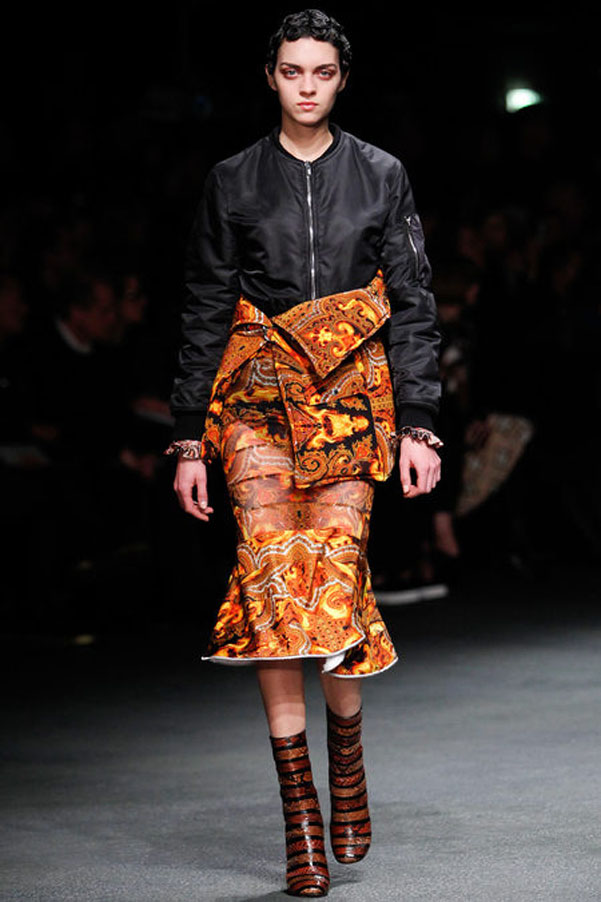 THE BOMBER'S JACKET
We want it, we crave it, we will have it in our wardrobes, RICARDO's style and creativity is based in innovation, and his subtle take on common things that become an object of desire, thqnks to his magnificent quality and finish touches. With a runway packed with magazine editors that will literally clone the runway look, we can tell you already that the show image stays in the show, a moment to be creative in a real way, is when his pieces go public and we see the real women wearing his creations, just imagine this bomber jacket paired with a leather skirt? isn't that just a dream?
This is a revisitation of the little black jacket, making it modern throught the duffel coat style, very modern and new.The risk: He invests in the elephant pant, this is a masculine touch, the pants that PHOEBE knows how to do as well. This is the futuristic way to wear the little black jacket, and thanks to him, we want to wear again the oversize pants, RICCARDO succeeded again in making us crave old pieces by making them new.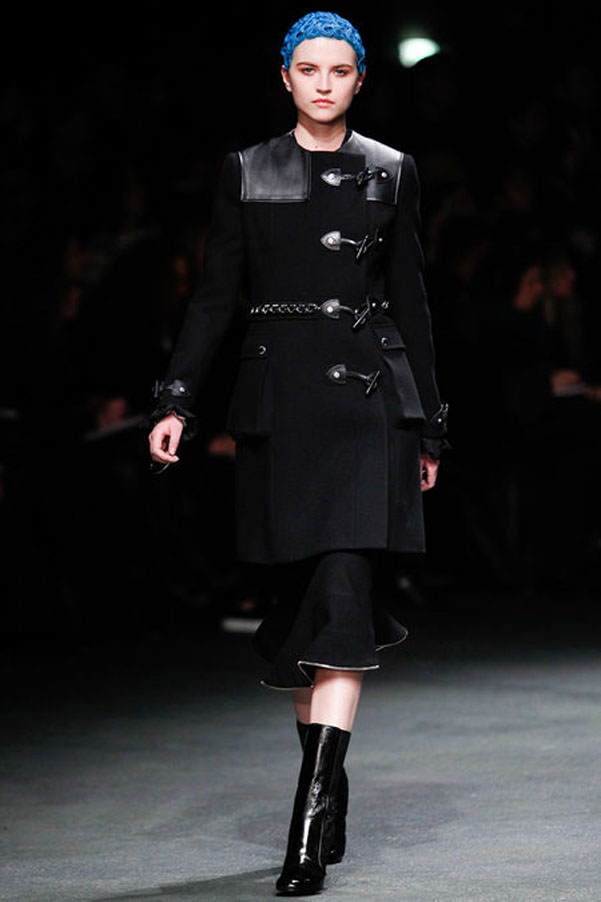 ROCK CHIC, once again, RICCARDO TISCI presents a very classy way to wear pieces tht usually appear with vulgarity, a lot of women will desire this, everything he does for the runway is totally wearable, that is why he is so succesful in what he does, he directs his inspirations to the real women, to the women that will defientely  wear his clothes, not necessarily in a total look manner, but for sure a couple of pieces.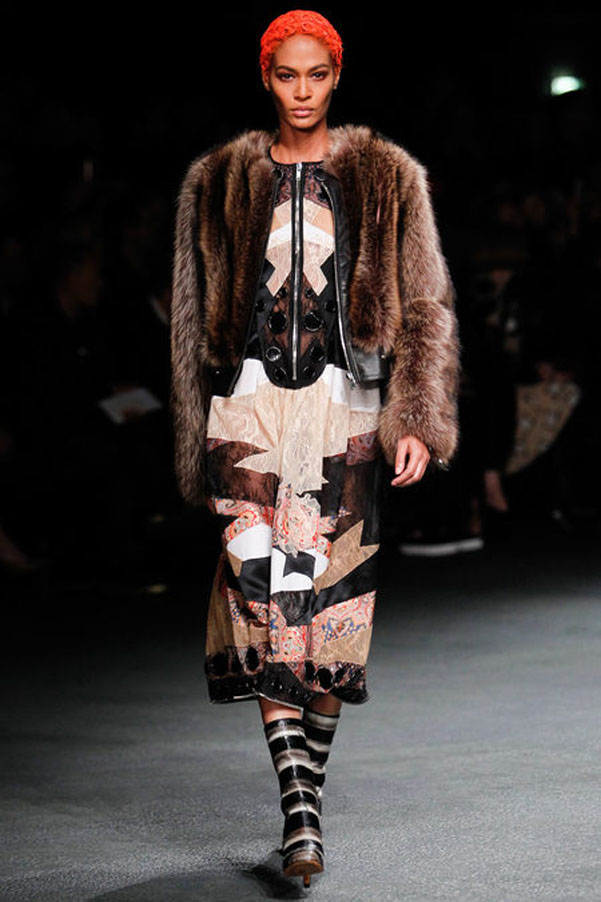 And to finish the review, this is a piece de MALADE, sick, to die for. JOAN SMALLS, looks amazing with this new way to wear the bomber's jacket in fur-leather, we don' t really know where he came from with this piece, but it is absolutely brut-violent-magique and femenine , all those things are clue to appear amazing in real life. All this element together is what any girl dreams about , the chic and elegant way to be a rock star without being literal, or premier degree, like they usually refer here in PARIS .
SOPHIE LEVY & SERGIO CORVACHO