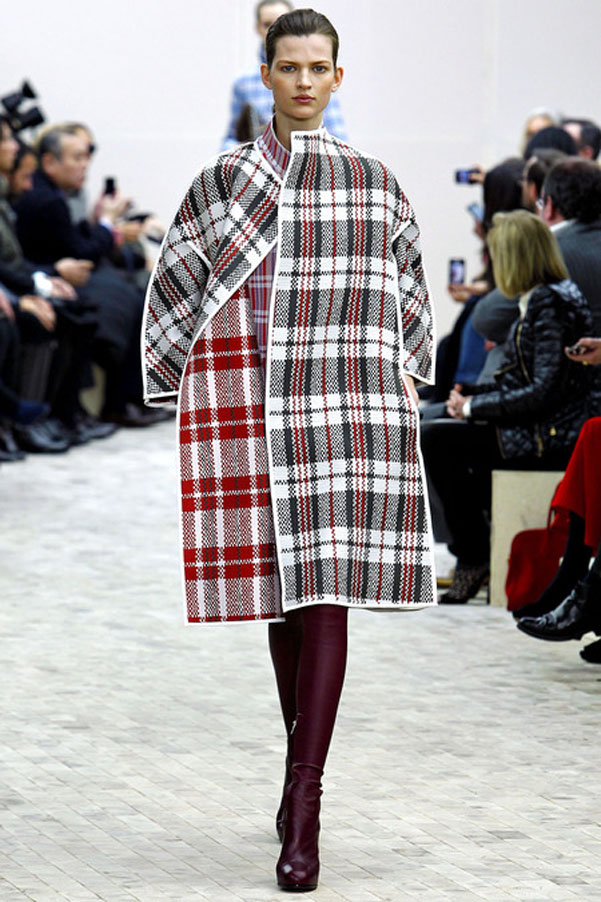 CELINE once again refreshed us with her unpredictable taste; and especially the way she revamps ugly trends , ugly unifroms and ugly fabrics. For some reason, she gets away with murder, she transforms ugly to sublime, working the cut and the construction of the outfit. We  are always looking forward to see her collections.
Phoebe launched LES CUISSARDS !!!! In french we call cuissard the high boots, made by some other designers, but this time she created her own version of the sexiest shoe of the winter. We saw the boots in real life and they are to die for sexy and new, in her own way, we could see the sexy side of PHOEBE PHILE.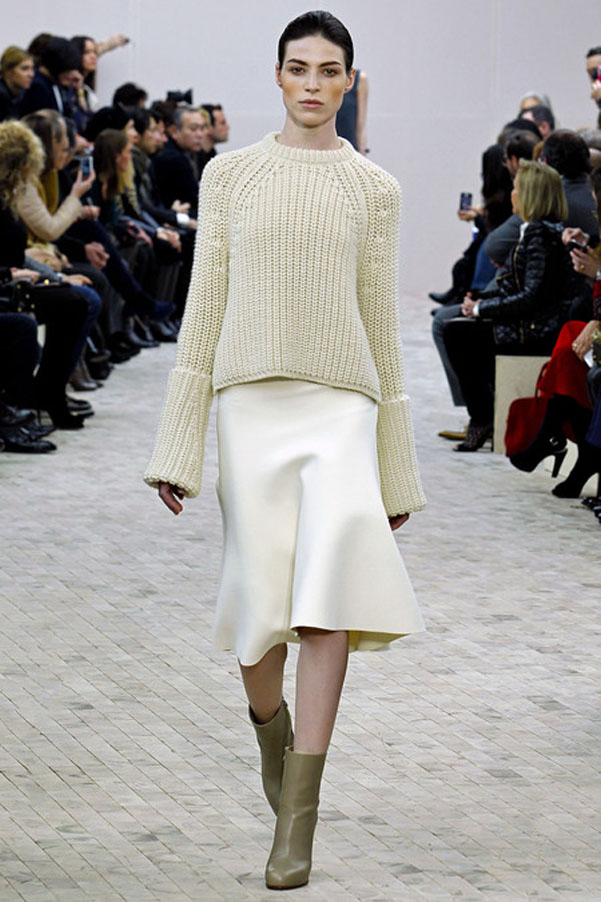 PHOEBE PHILO welcomed a sexy and sensual CELINE woman. The most beautiful sweater for the upcoming winter season is made by CELINE, this is a fact, this is beyond a trend, this piece will remain in our wardrobes forever, the sensation of the cashmere, the cut, the feeling.
Here, at ATLF , e love LES CUISSARDS, it is our winter trademark, it is sexy and provocative, sexual and sensual, it is everything. In this look, we totally accept the low boots, but we will show it with the high ones, we love to elongate the legs, the structure of the body and the femeninity of the girl. This is a very Camille Bidault-Waddington style, we don't know who styled this runway, but evoques her left and right. Camille is one of our favorite stylists in the whole world, by the way. This boots will look great on her, if they already do.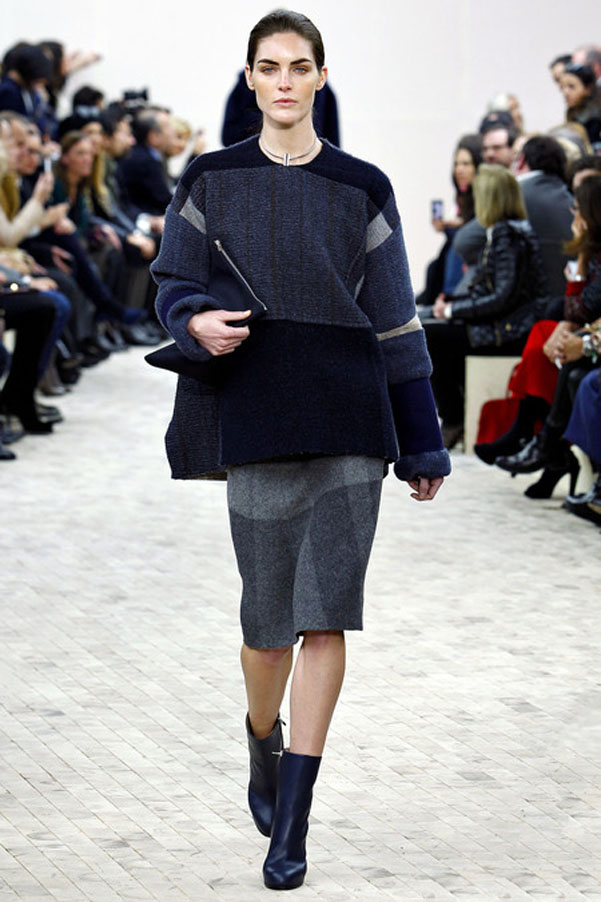 We love the fabrics, the oversize look, the pencil skirt, the best combination. We tell you why this look works:
PHOEBE succeeds because she is able to recreate fabrics, unpredictable fabrics that are ugly, or unwearable are completely transformed by this genious of construction and design. The navy blue and grey look great together, it is defeinetely a timeless piece, and at the same time a creative surprise.
This is making us doubt, the collection was an absolute triumph, and it was an instant hit, and we have other designers who impressed, but CELINE is kinda the winner of the season for us.
Construction, innovation of fabric and textures, this is a CELINIZATION of the fashion world, PHOEBE , watch out, everyone will continue to copy you, and for a long time.
SOPHIE LEVY & SERGIO CORVACHO