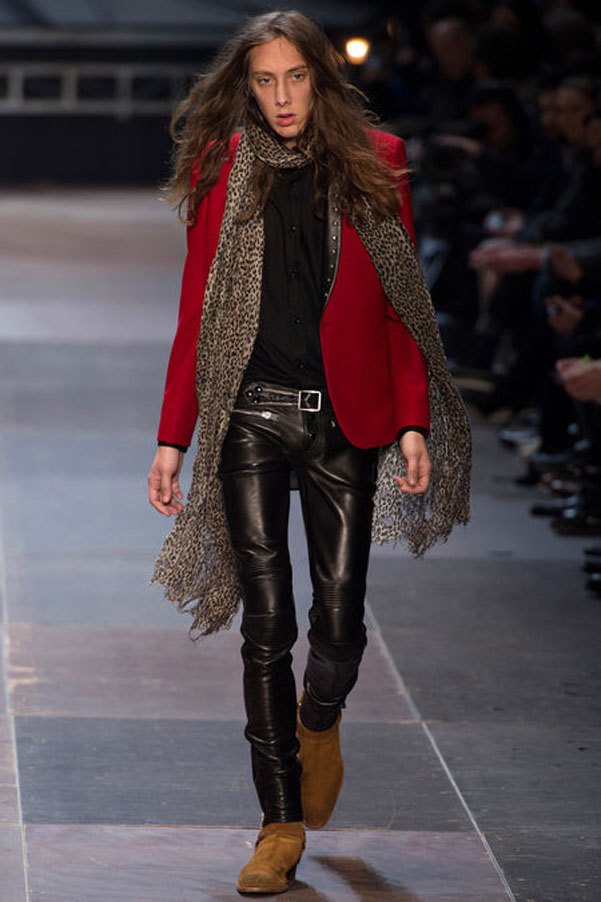 The camel, the leopard, the leather, the metal, the red , the studs, and the guys with long hair, this is crazy, crazy how he was able to talk to the whole world with looks that fit anyone, everybody, HEDI had the courage to risk. This the source of all the syling codes for the upcoming season, this guy is ahead of the game and the masculine- feminin look that makes see the future of style with different eyes.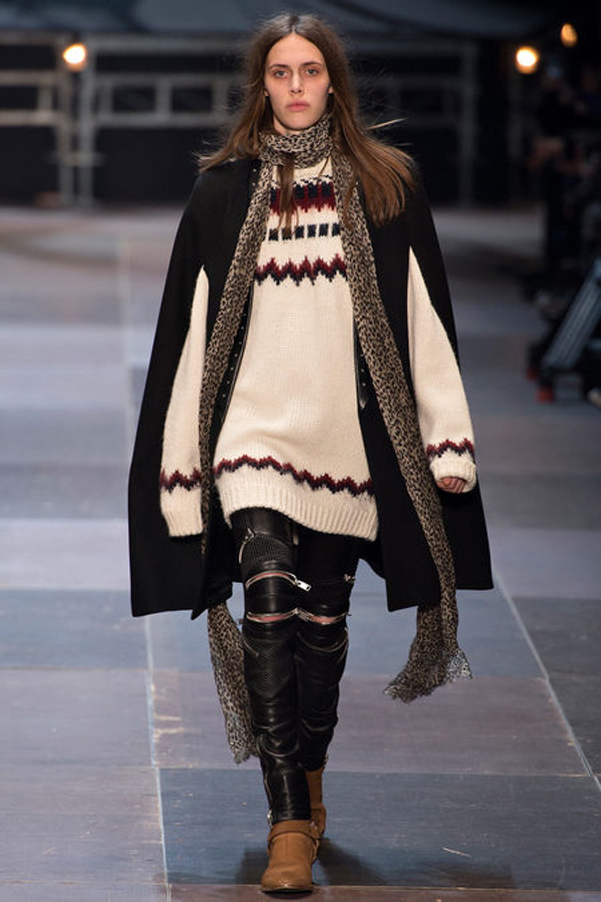 This is a grunge sweater, even a girl would love to have this in her wardrobe. The cape is everywhere and he incorporated it in the dream wardrobe. This is the end of the monochromatic looks. Everything connects with his references, and he created the moving moodboard for the everyday man and woman. He was able to break the grapheme of his prints adding a sexy touch of leopard that has the seductive element . Again the camel suede boots, that make this look new and fresh.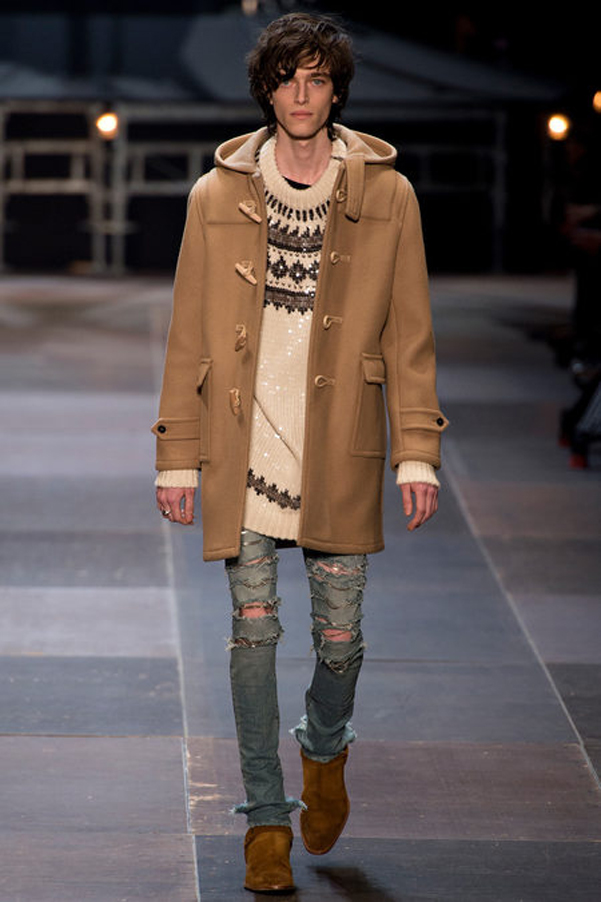 The duffel coat, that is present in other collections, here he interprets the trend of the moment in a sophisticated way, he is relaxing the whole thing with this styling code. The destroy jeans work magnificently with the classic touch of the coat.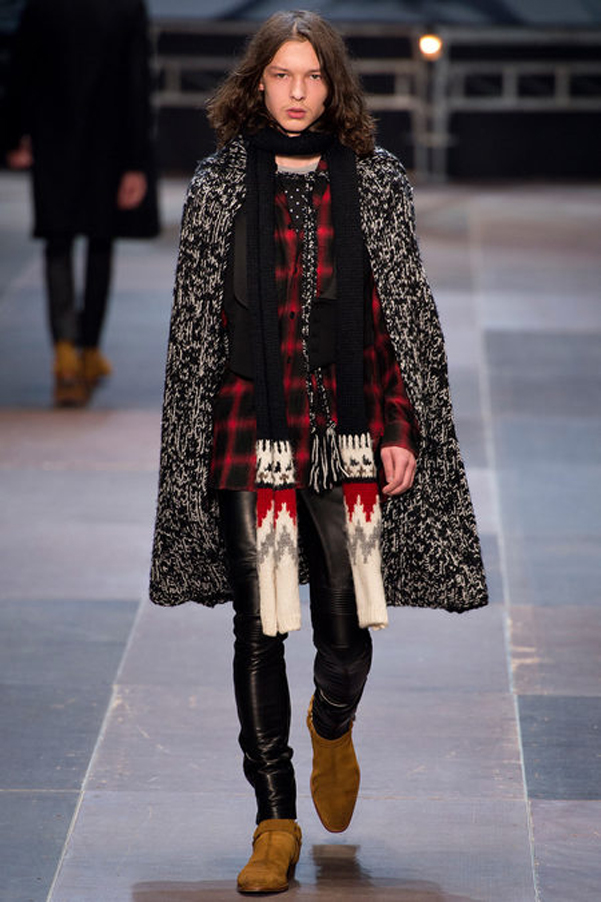 Again, all the pieces that in theory won't work; they definitely make an impact of contrast, we see this collection and we want it for ourselves, the easiest way to look beyond cool. Again, the clue element of modernism is the suede mini boot.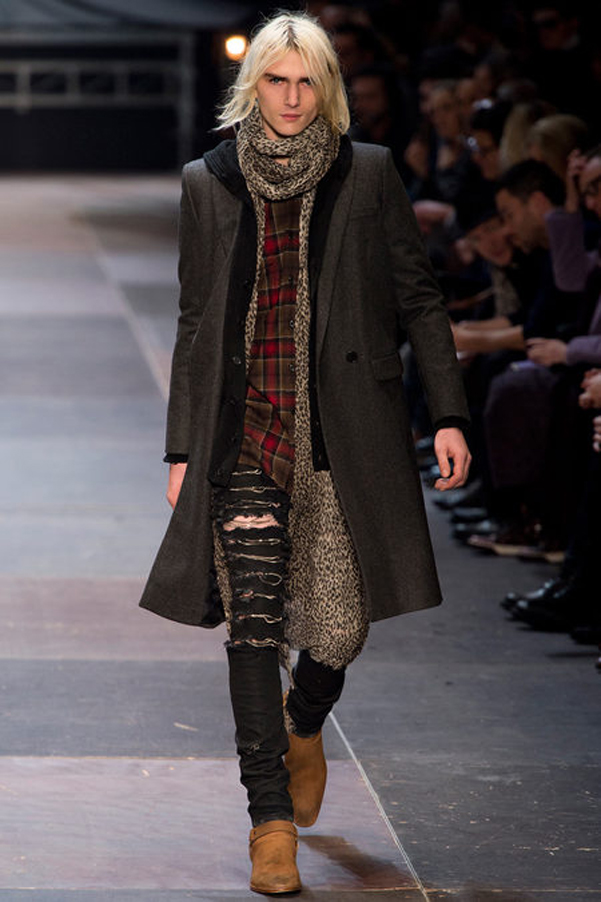 This a very classic coat, a business man coat that goes over the whole grungie look, the camarguaise boots add the bold touch, perfect for a day to night, hello to a colorful look. This shoe is the reference of his fashion show.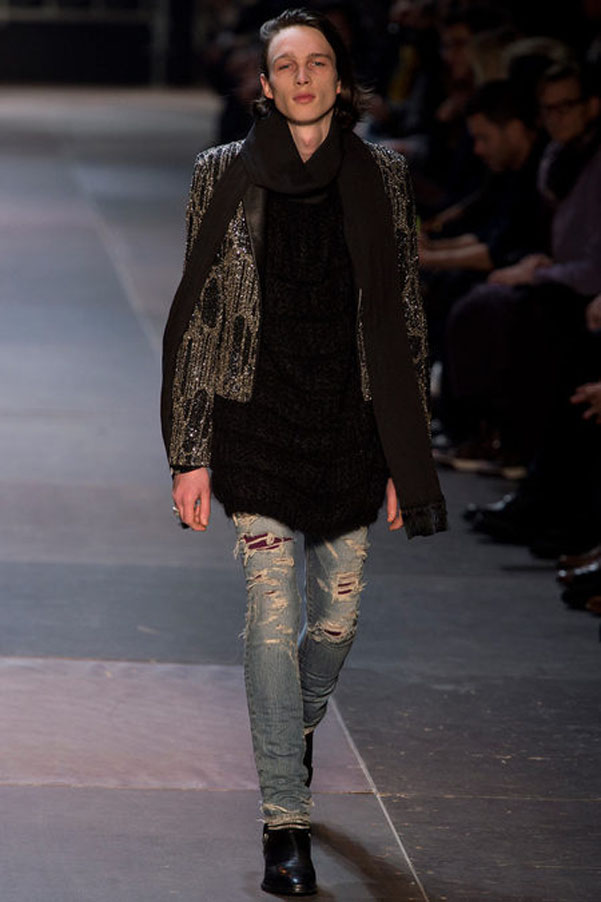 Exotic and sophisticated jacket, the cross between the perfecto jacket and the smoking jacket, what an incredible way to mix the trends, in the other hand, he added a night touch by changing the shoe, for an evening effect.