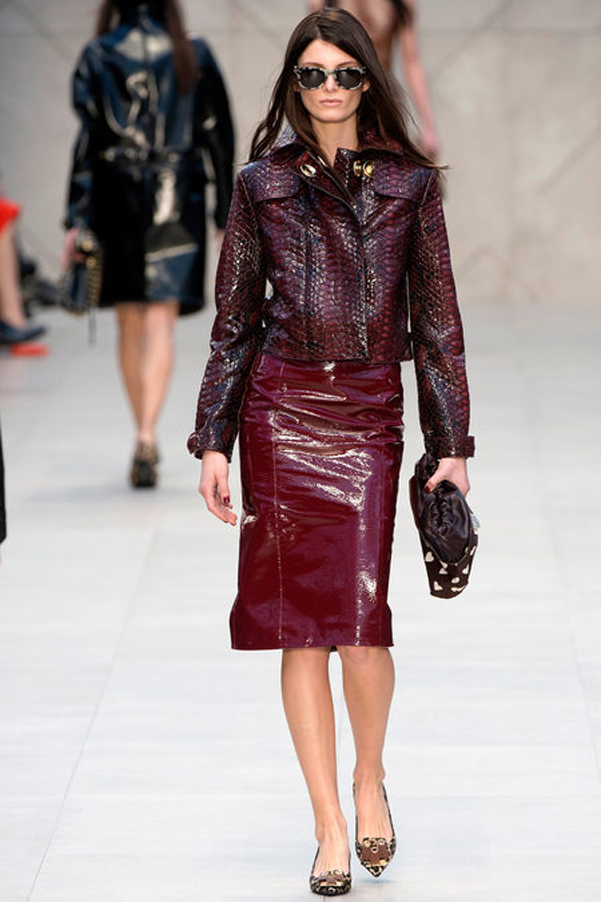 We are impressed, this is the new signature of the BURBERRY jacket, the mini jacket that will go with every combination, with every outfit.
The bordeaux, the color that makes fresh the phyton. This option is more open, and less stereotyped. The print vinyl. The boredaux takes away the sado-maso look that the black could have.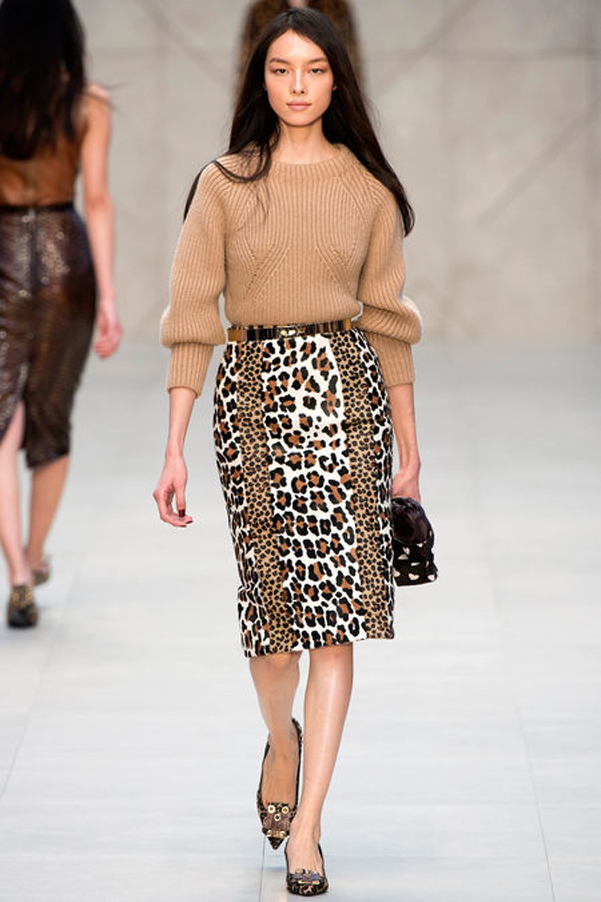 The leopard skirt that will become a classic, femenine and timeless , the leopard is everywhere, and the oversized sweater is making the rockanrollization of the house of BURBERRY. This is the strong identity of BURBERRY. We love that he mixed two animal print at the same time over the same piece.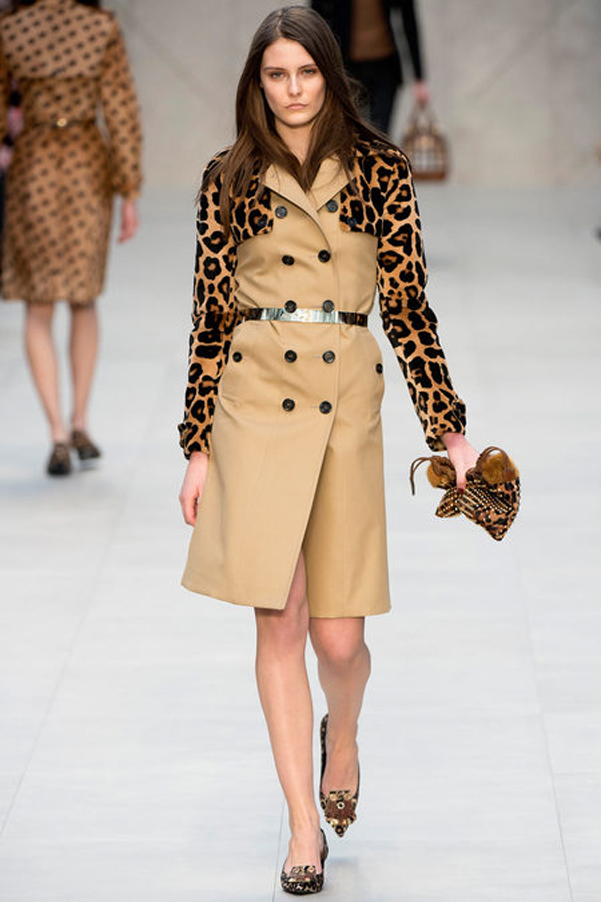 The identity of BURBERRY ; the trench!!! This time it comes wild , it is animal without taking away the personality of the cut, and the piece of wardrobe that every woman would love to have.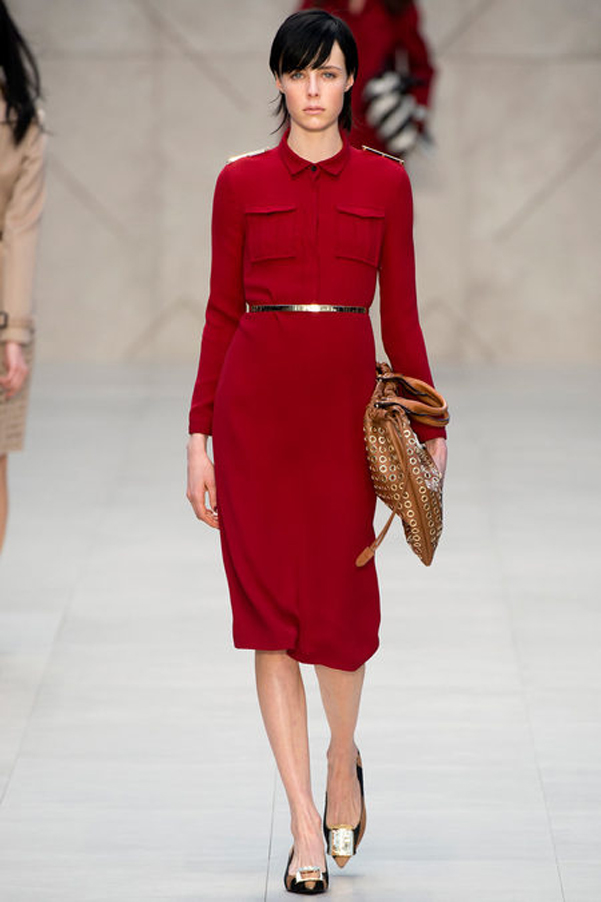 The military dress, this time revisited in red, the working girl, and also perfect to go for drinks right after work. The length, the little gold pieces, and the belt.
We can mix it with a dress, or even with pants, it will inmediately bring the chicness to your oufit. The red is very present this winter, and it is confirmed for every woman's closet. EDIE CAMPBELL show us that the message is red+ animal print, or gold.
TIP:
do not waer red and black together.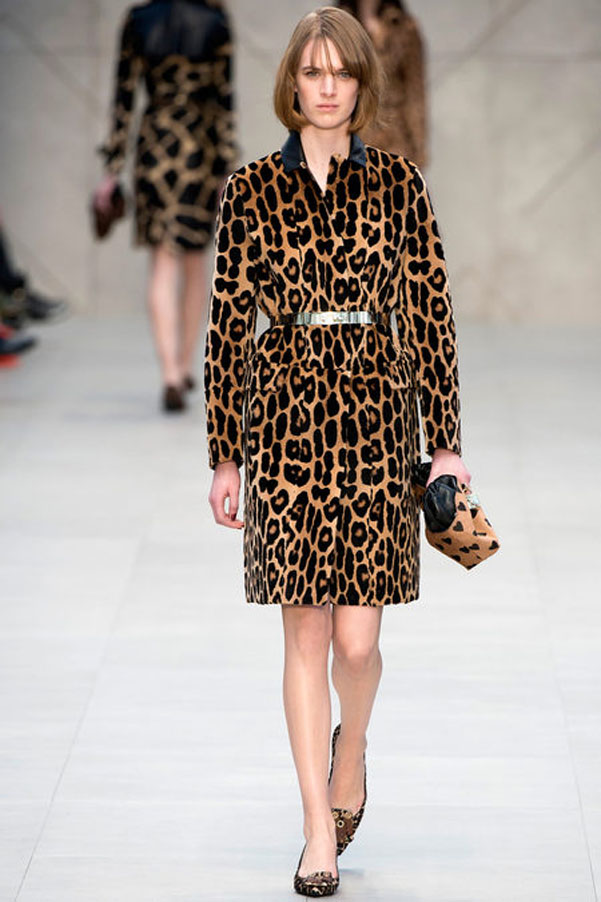 The most exclusive and expensive coat, the leopard print that makes every woman. This is the dream piece, very special, just a free and lightweight peice that we could wear every day, for the rest of our lives.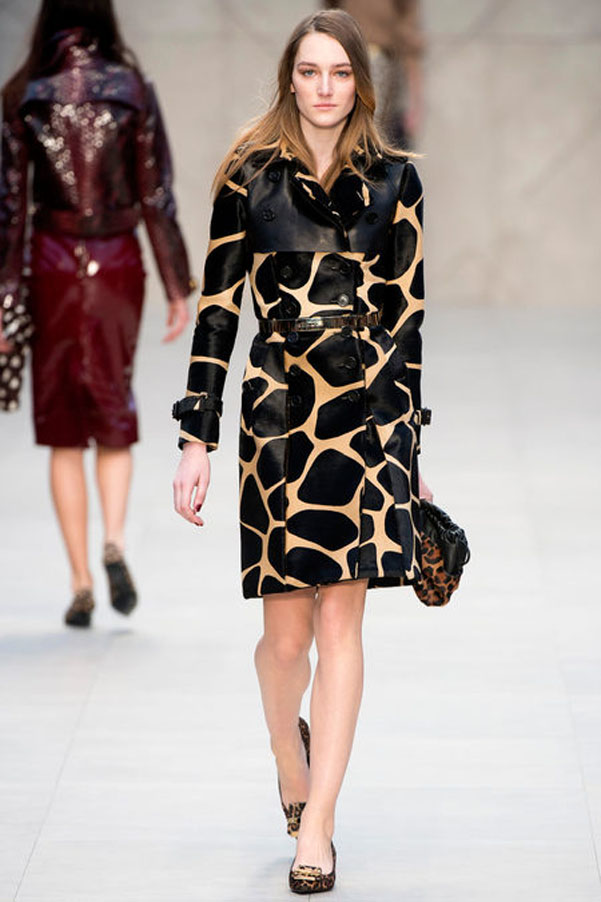 The giraffe, the animal trench, he will not make this type of trench every collection, so if you love it, get it, cause it won't become a traditional piece, it will come back in ten years , and it won't be available every season.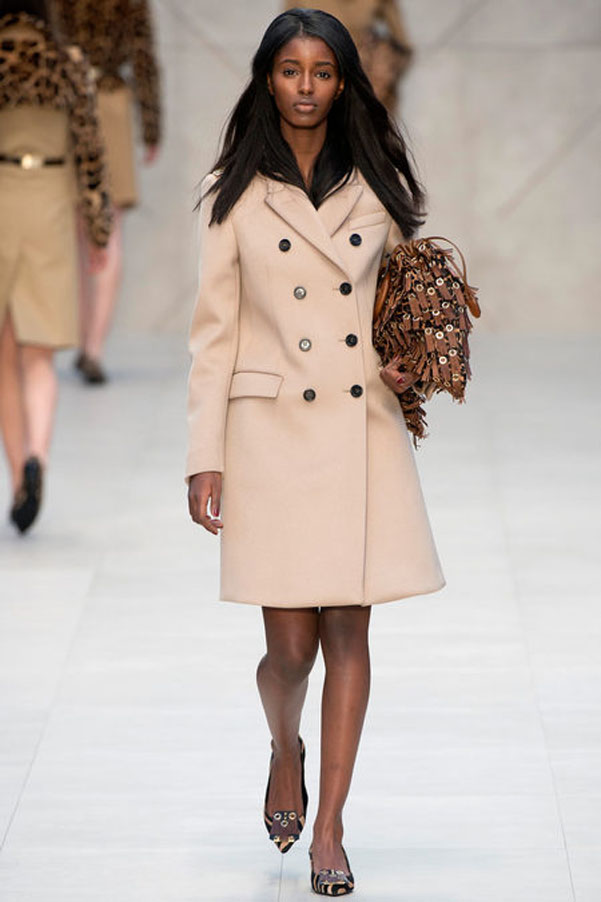 Classic and beautiful jacket ; in beige; easy; and very simple to wear, a classic cut for the next winter.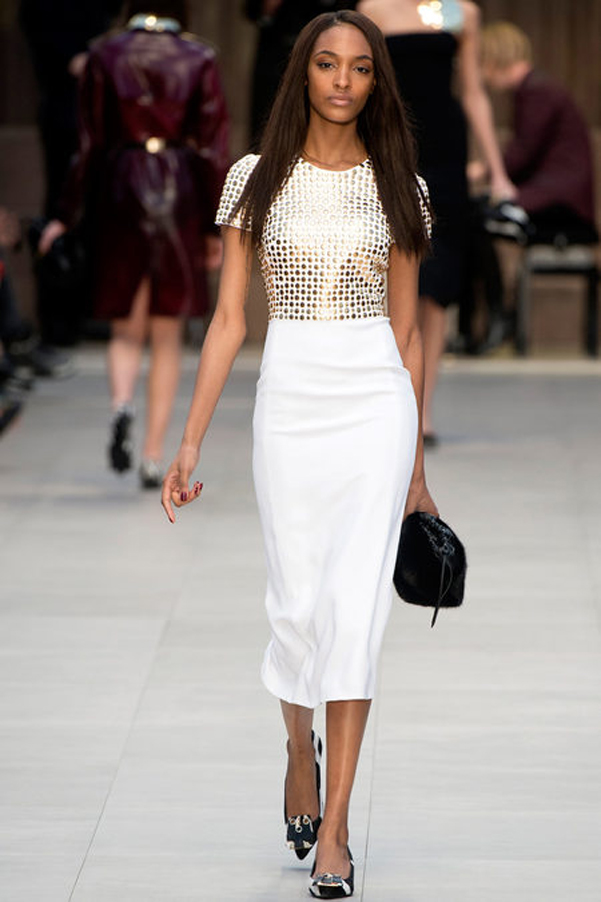 The cocktail dress, the metal, and the cut, it is a trompe l'oeil, the newness of the short sleeves.
MISTAKE: ATLF loves high heels, sex appeal, and this looks lose the femenine touch with the ballerinas, we are tired of them, looking good is not important, it is everything.