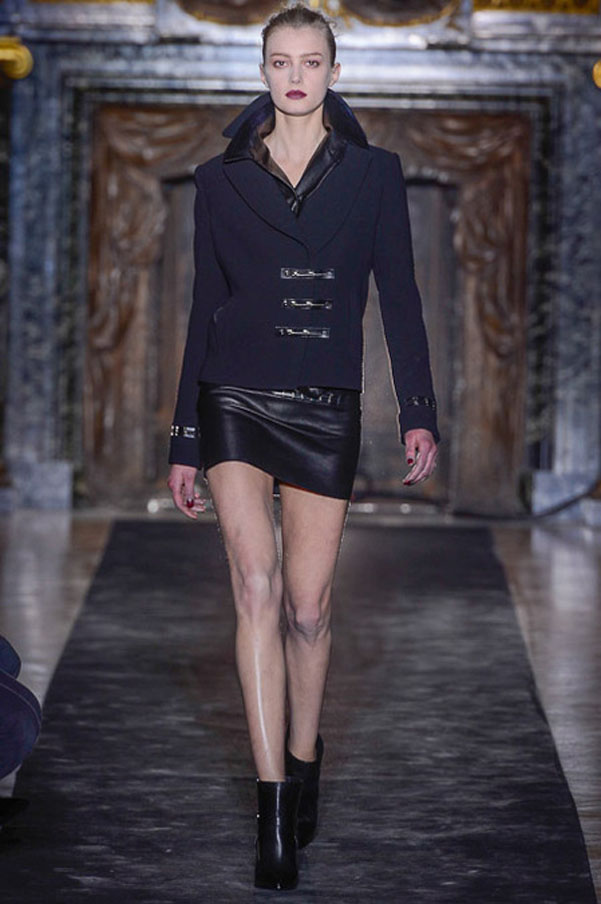 This is the urban modern girl, and we decided ; here at A TOUTES LES FILLES that we won't categorize fashion anymore, this is a typical fashion verbal mistake that avoid us to be free, and most importantly, MODERN. We went to the fashion show, and we didn't ask ourselves when could we wear this, or how, it was a clear view that VACCARELLO created pieces to be worn anytime, anywhere, and that we won't have any problems putting together our outfits that will go around his style, he is the AVANT-GARDE.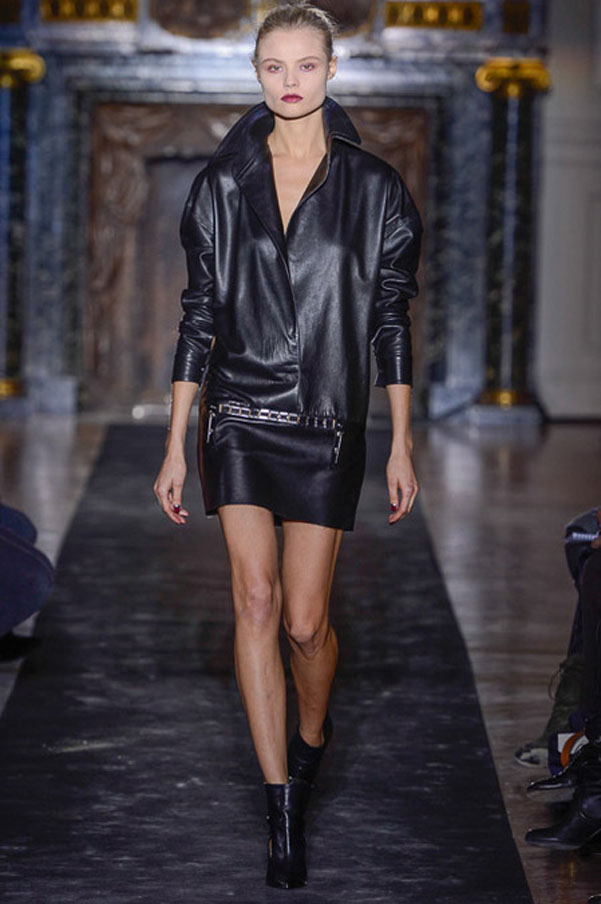 The TEXTURES:
The identity is the metal; and the punk side. The shoes were very excentric; yet modern and wearable. The simple silhouette was just modernized by the newness of his shoe, with a frontal piece that tell us all, the arrival of creativity without looking customy. The leather, the metal, the mesh, he created a new way to work the metal, all his pieces work with anything, he is futuristic, his energy is clear, this is the way a designer should be.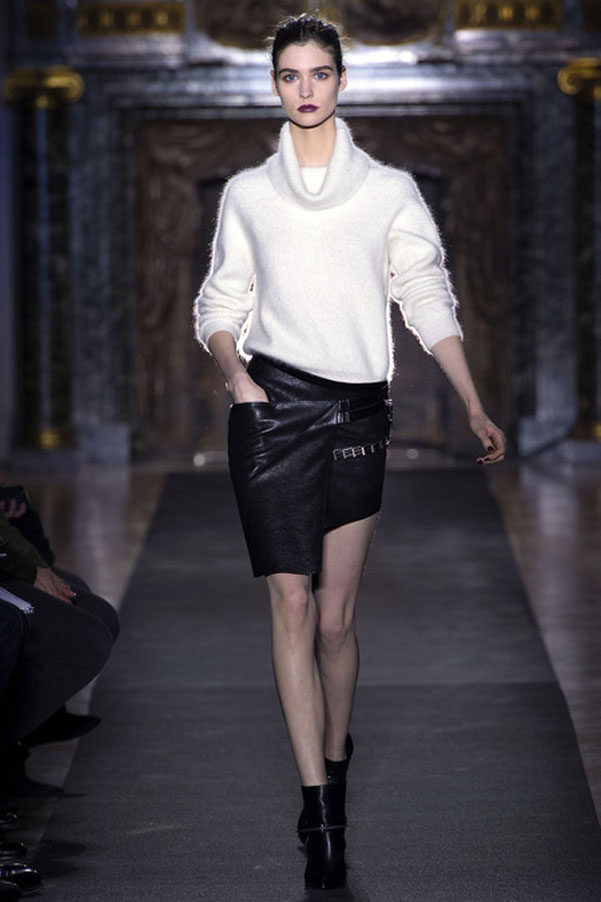 We loved that this woman is out of boundaries, his clothes evoque the real woman. We are not going to waste time like a vulgar blogger telling you I LIKE, I DONT LIKE. What we love is that all his pieces work with a pair of jeans, a classic jacket, or anything.
His show was all women's anthem. VACCARELLO announces that his women love the style, we see that his spoke person  are always women of decition and power, LOU DOILLON , and CHARLOTTE GAINSBOURG  for example. Fluid collection, where we couldn't fnd  redundancy.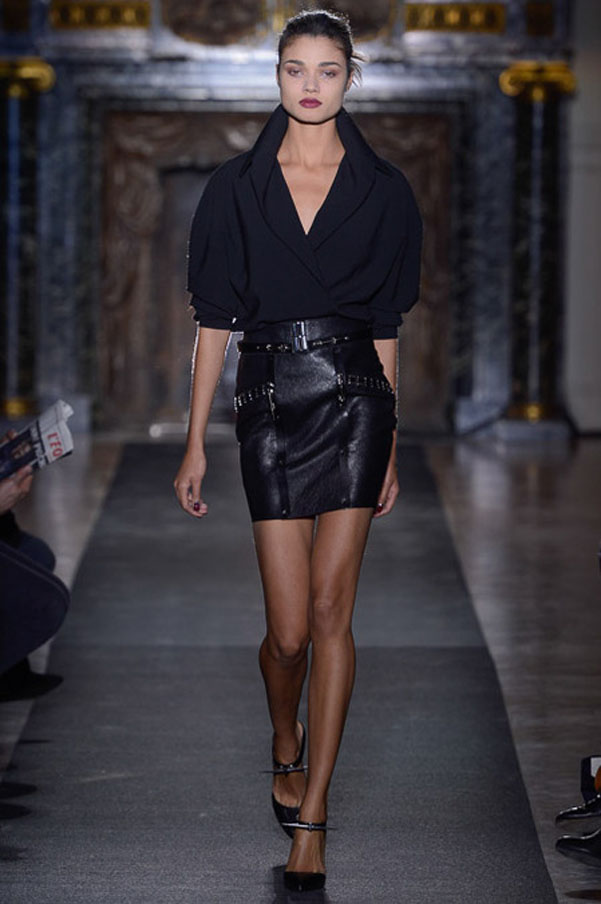 VACCARELLO is on a diferent level now, all the girl can wear his creations. Here DANIELA BRAGA wears an outfit that also can be worn by any woman, and also very important to remark, in a time where all the designer are talking about GOLD, he was courageous enough to come out with a new metallic way.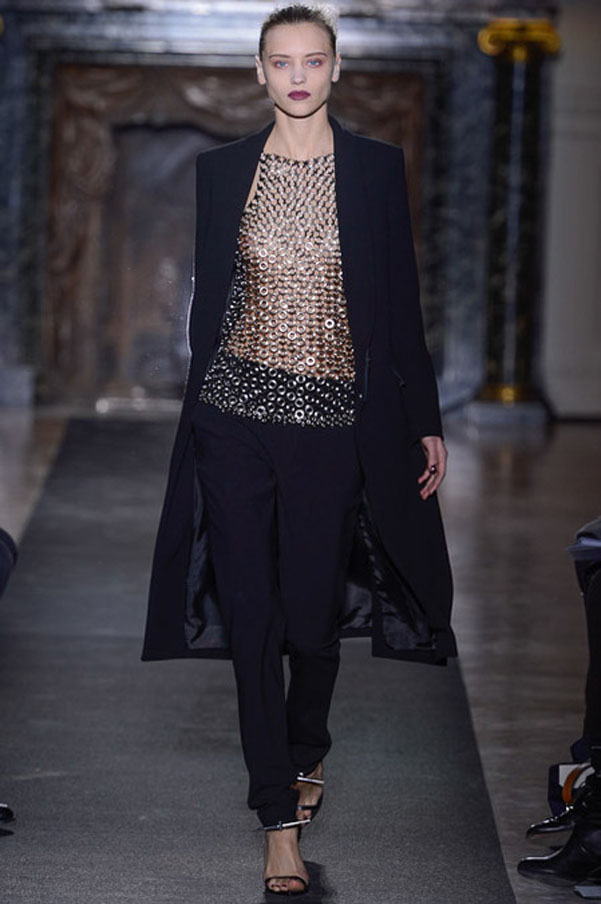 This what  highlights him of all the designers, the fact that he was not violent with his approach, the new approach to the contemporary woman.
He shows his interest to the real life woman.
FUTURISTIC VACCARELLO.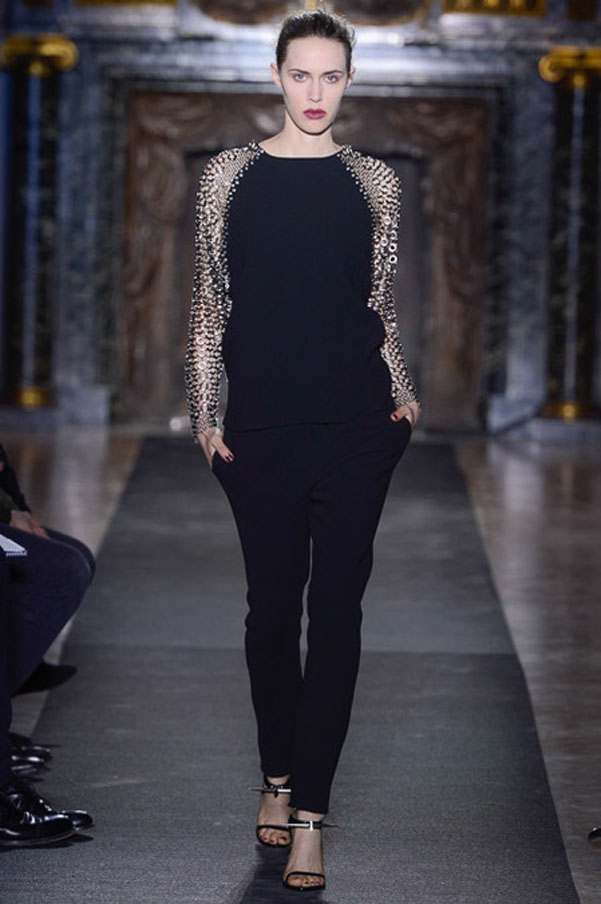 We are not sure about the hair, the chignon is kind of lady-like, and we think he should have been just a little loose, maybe the long hair should have been more appropiate for this type of woman.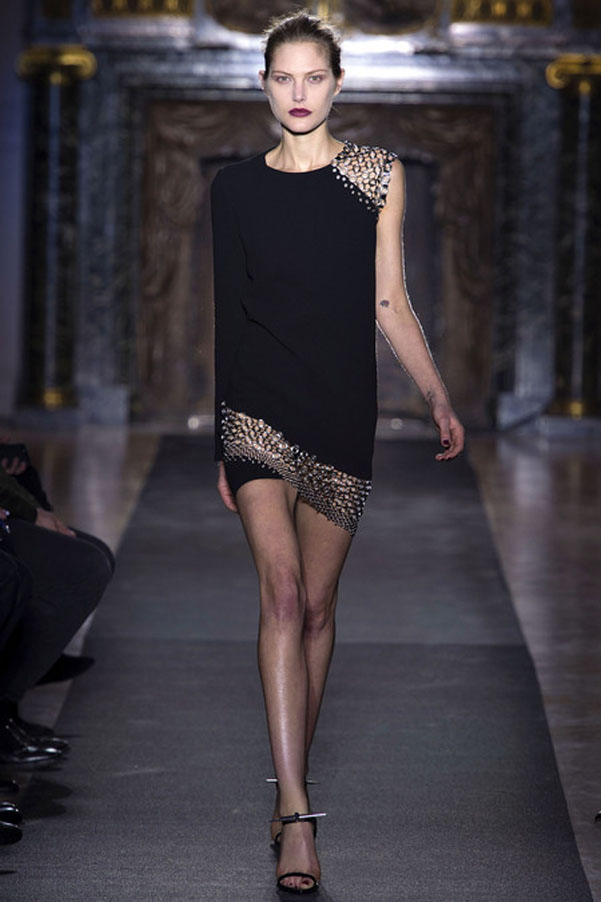 So VACCARELLo is confirmed, and we are going to stop here, rather than being redundant with so many compliments that mean the same, enjoy the rest of the selection we did for you, and of course for us, ATLF .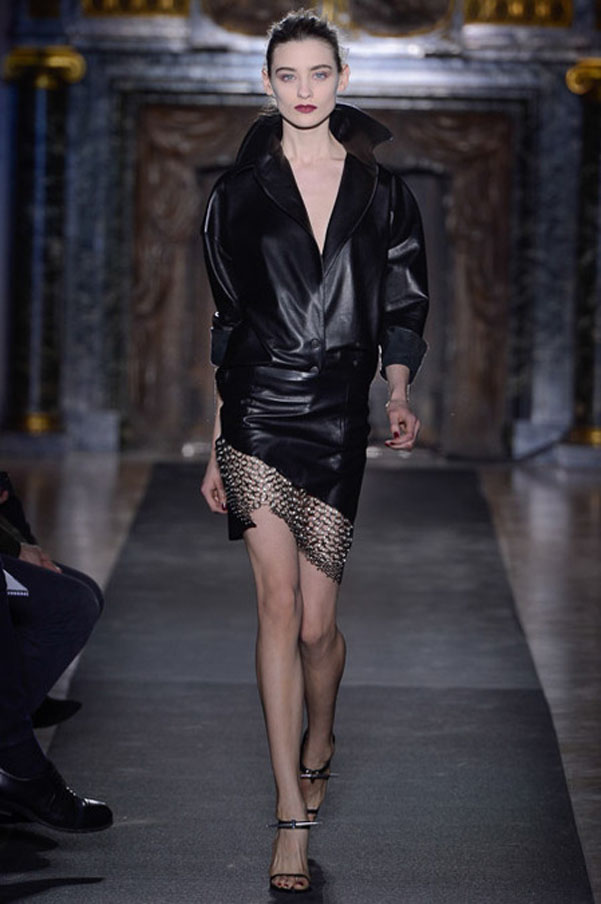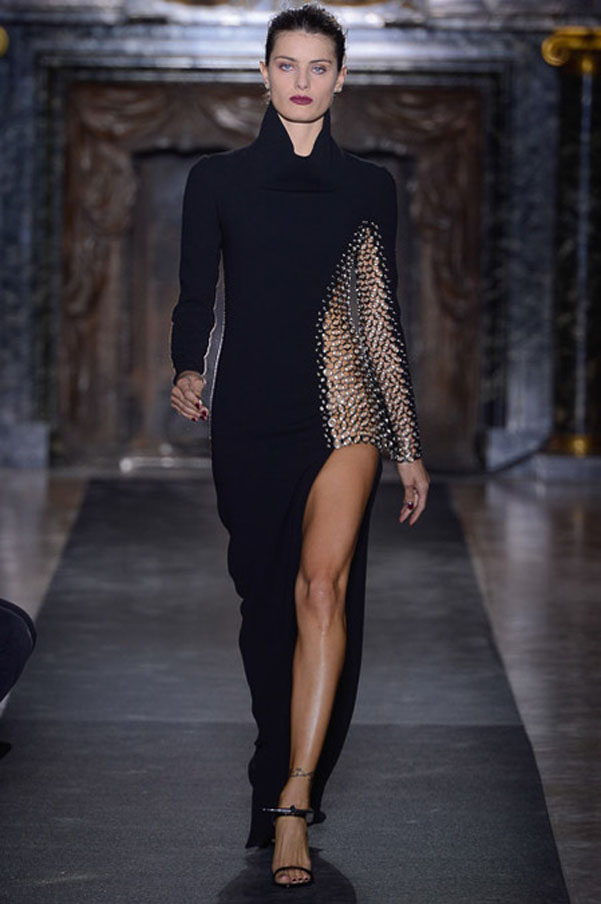 ISABELI FONTANA, a VACCARELLO muse.
SOPHIE LEVY & SERGIO CORVACHO