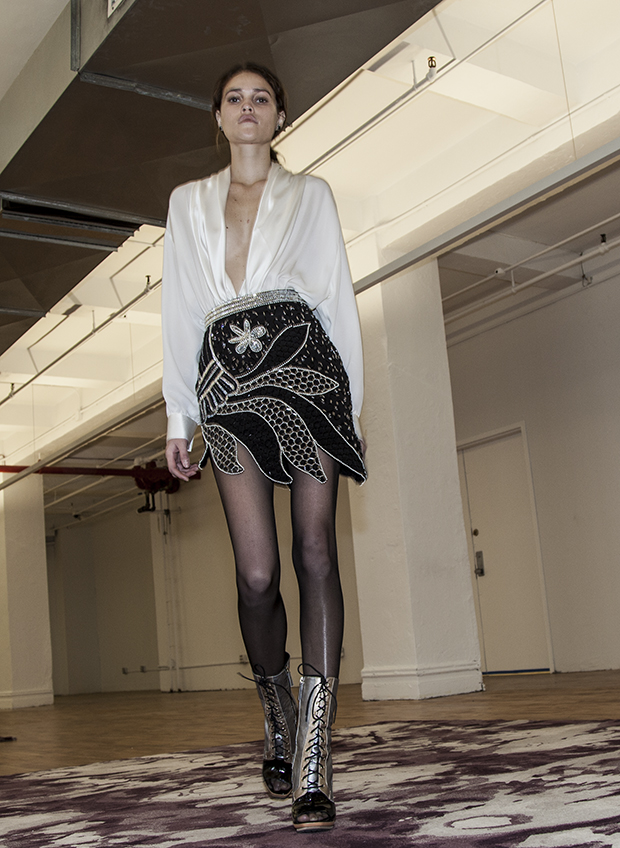 THE IMAGE , THE STYLE , THE ATTITUDE, THE ARTISTIC & THE FEMENINITY, all those elements combined in RODARTE´s FW15 collection. TEAM ATLF went exclusively on a commuting flight to NY to validate this collection , and soon offer all our customers the magic of RODARTE.
It was in fact the magic of this miniskirt, that made us crush on this unique and special collection. RODARTE involves a lot of hand work , artisan touch that we are slowly losing and we don´t see anymore in designers. Detail is what made us crush on them, femininity and a womanly shape.
THE NEW JACKET
This is a very interesting mix of textures, the squares , the vynil and the masculine shape. There is a touch of a man´s wardrobe that also attracted us , making the female silhouette became cool and unpredictable.
RODARTE FW15
PHOTOS & AD BY SERGIO CORVACHO
STYLED BY SOPHIE LEVY
MODEL: PHILIPA STEELE