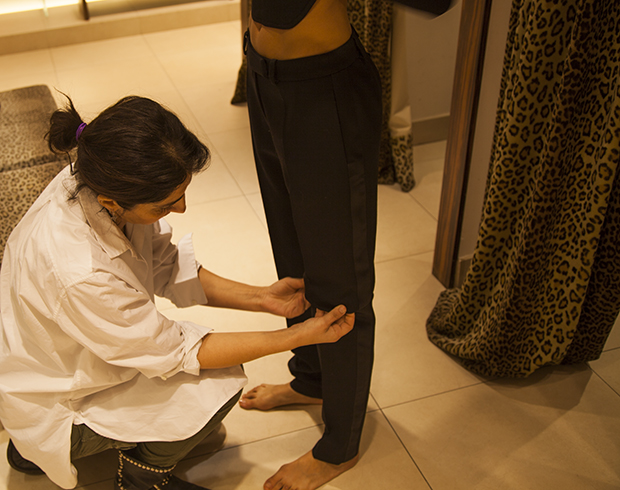 Creating a style is not necessarily the easiest thing in the world, so many ingredients, to begin with , you have to own the style, you have to feel it, and therefore execute it. We have an amazing example, where we have a pair of espectacular ALEXANDRE VAUTHIER HAUTE COUTURE PANTS, they are a pair of tuxedo pants, and unfortunately they look too big on our customer who happens to be JUANITA BURGA , a gorgeous model that trust us with her personal looks for over a year, when we started taking care of her wardrobe, she wants to look incredible and mostly special, herself.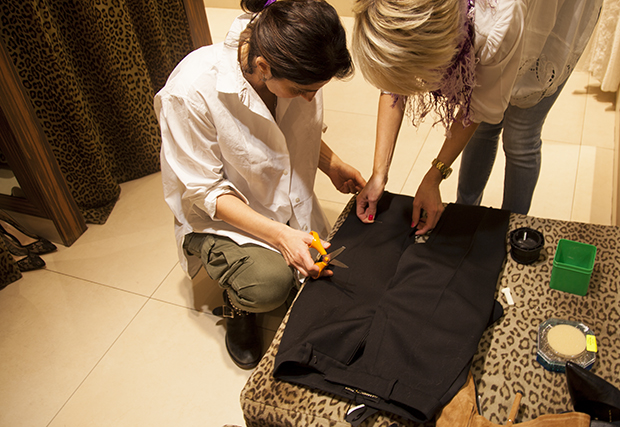 Sophie Levy is known for her impromptu attitude, and she is able to transform something great into genius, like the moment when the tuxedo pants became a bermuda, I was shocked until I saw the result , and it is a fresh and modern take to what a tuxedo is lately, a masculine and boring piece that has become an « it » item if is reinvented like we did today on JUANITA´S body.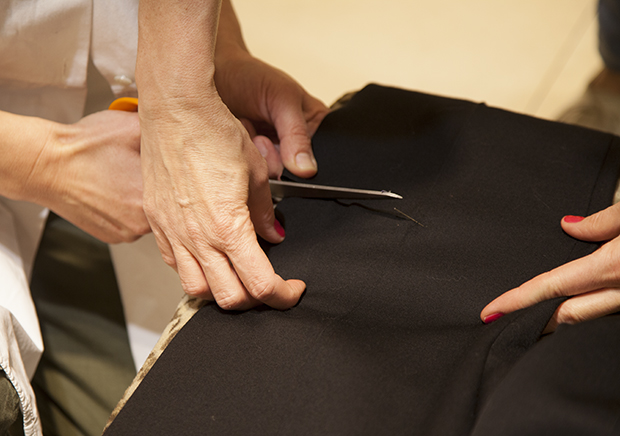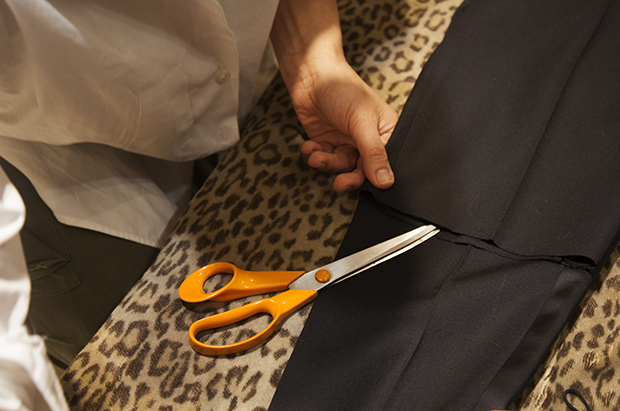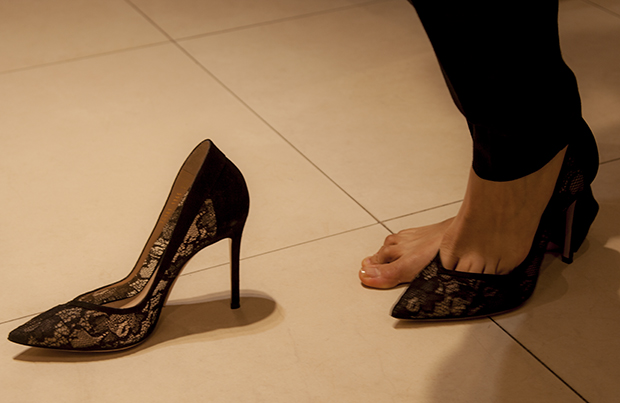 We are trying this great GIANVITO ROSSI pumps , they are beautiful , but we ended up using a different choice, maybe something more aggressive , to balance the elegance of the fur piece that we were determined to play with and put on JUANITA.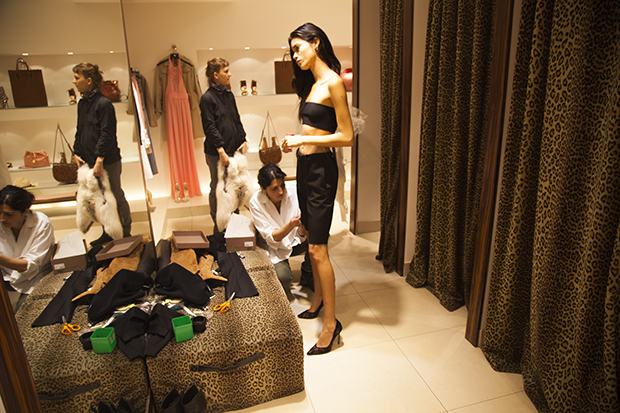 A total look of the scene, goodbye tuxedo pants, hello bermuda tux, doesn´t she look chic? it took just ten minutes to cut the pants and make them look precise on her body, not to tight , just loose and relaxed. JUANITA is also wearing a top by STELLA MC CARTNEY, very simple and understated, it will give the perfect touch of nakedness to a new couture piece by a new designer we started to carry at ATLF, it is the time of STROKE, which has the most exquisite designs hand made in the back of it.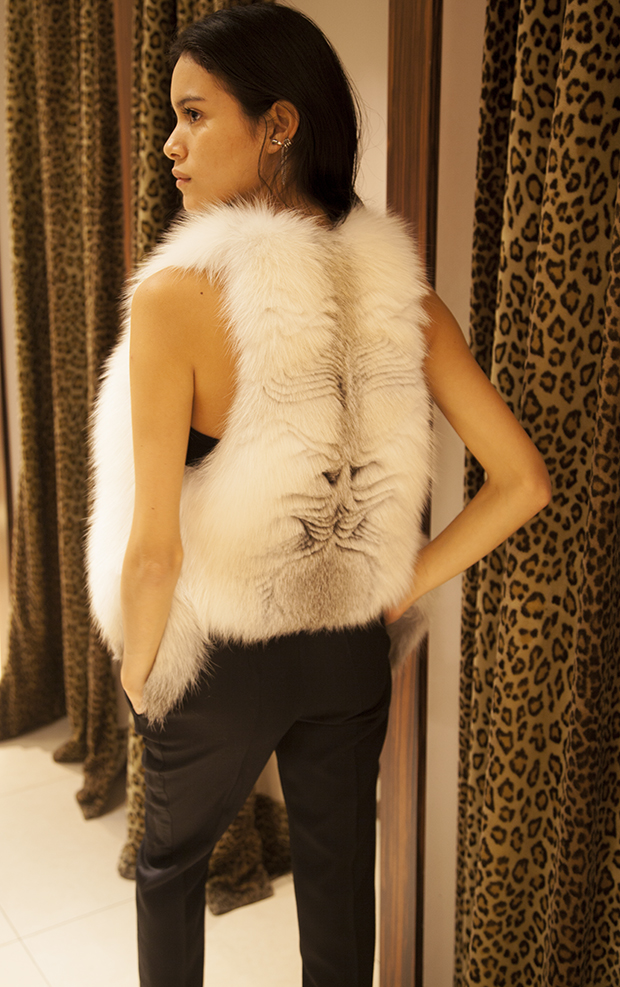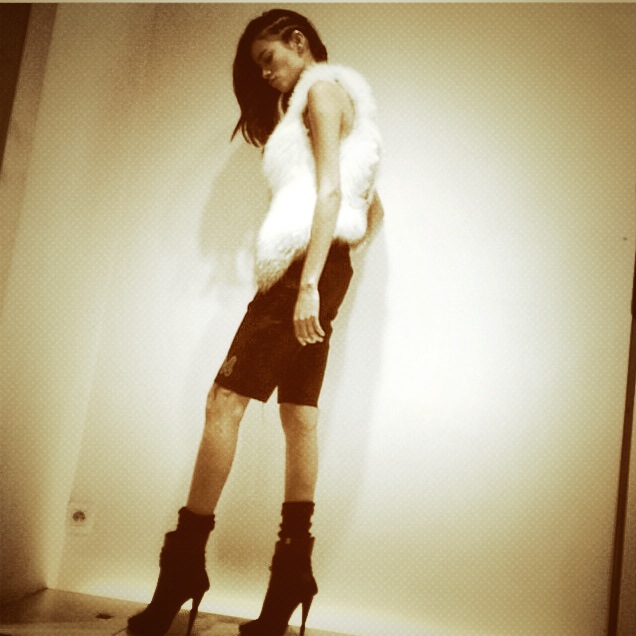 And the final result, JUANITA is looking smashing in this sexy but elegant way to wear the BERMUDA TUX, we changed the shoes to something more urban and cooler, the pumps were great , but JUANITA need to go to an avant premier, and the shoes were way too dressy. A couple of braids on the side and she caused sensation at the theatre, thanks JUANITA for your trust and your loyalty to us !
Sophie Levy & Sergio Corvacho