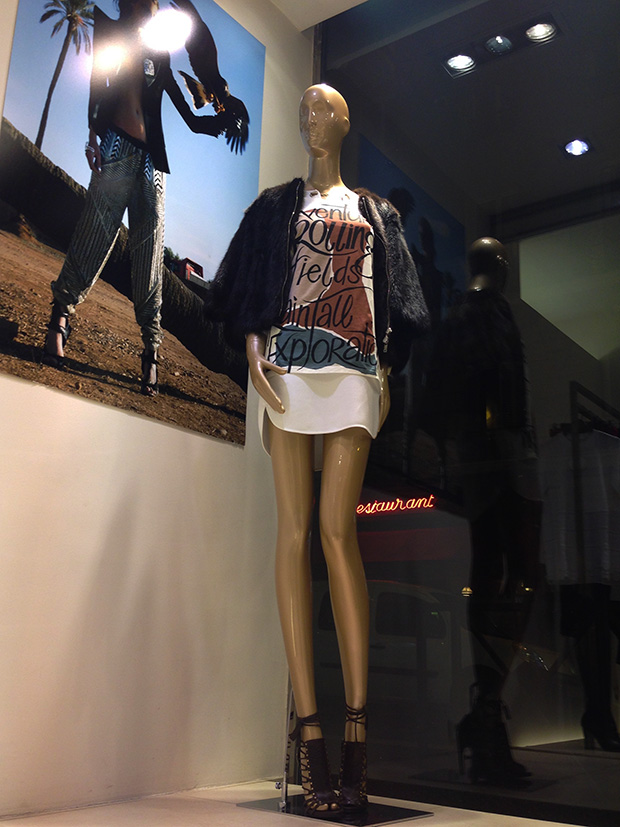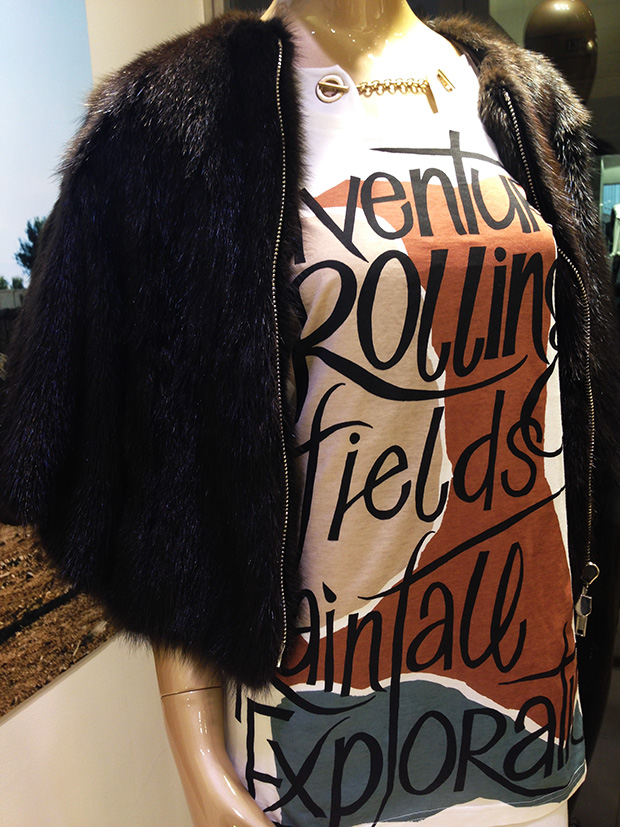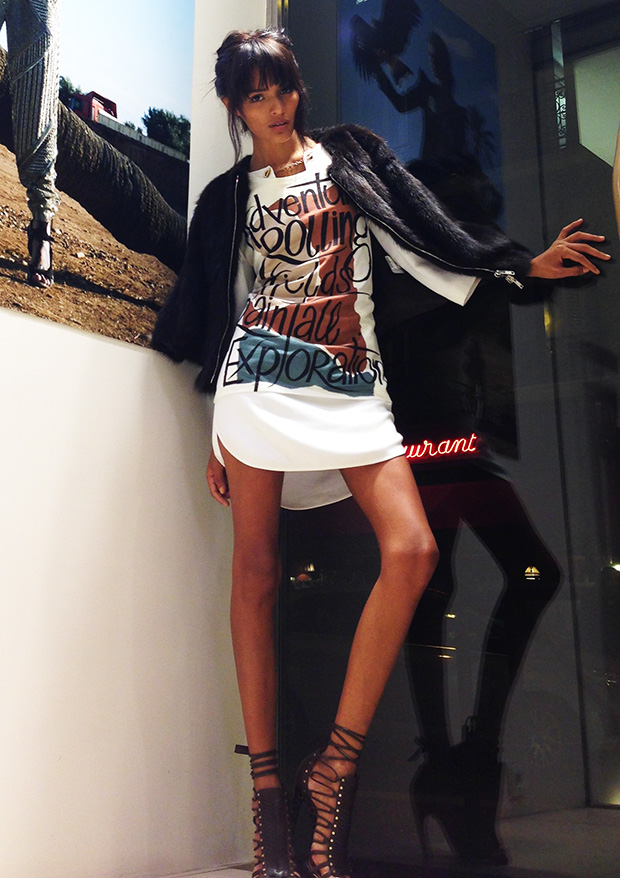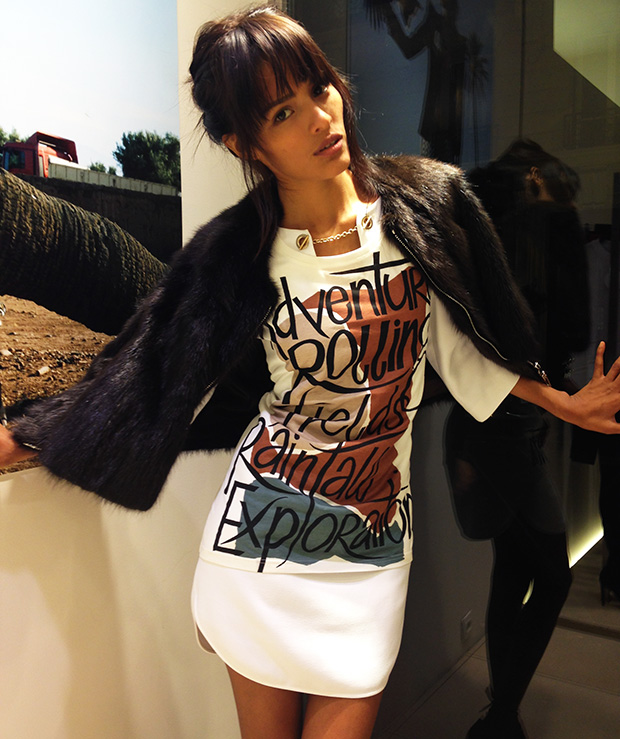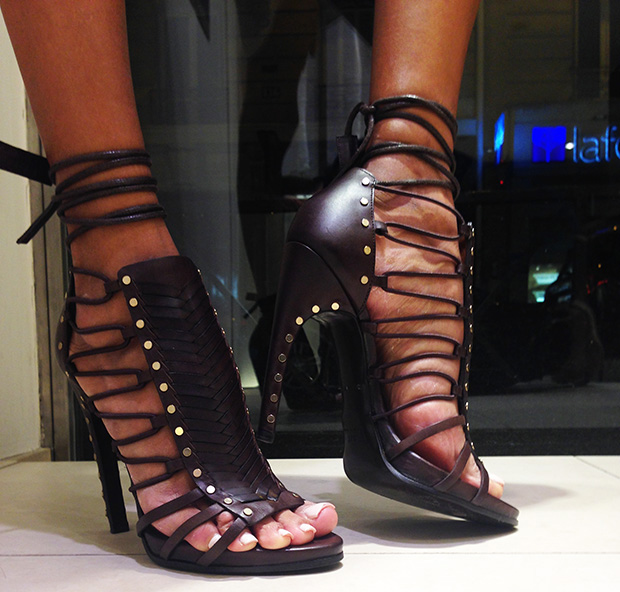 The FUR, THE MIDNIGHT FUR, this is the trend of today, the way to wear the fur vest goes in style by eliminating the heavy layers that we usually put on top of each other, This is the final releave, fur allows you to be light , light weight , and easy to play.
The sandals by EMILIO PUCCI are also an important touch , the liberate the feet, and they add the minimal sexy you need to go out.
THE LAYERING, it was thought to kill the drama of the EMILIO PUCCI blouse , that was worn by MOLLY as a mini dress. We place a BURBERRY trendy season t-shirt to make it modern and cool, and the blouse came to a different and cooler level of style.
TIP
Do try to get used to the idea of wearing easy and light clothes when you wear the FUR, the winter is cold, but the syle always needs to be hotter than the weather, just don´t take the metro dressed like this.
PHOTO BY SERGIO CORVACHO
FASHION DIRECTOR SOPHIE LEVY
STYLING BY JÉRÉMY MARRATCHE
NO HAIR AND MAKEUP
BRANDS: EMILIO PUCCI, BURBERRY PRORSUM, GIVENCHY
MODEL: MOLLY TUESTA @MOODBOARD INTERNATIONAL
CASTING: LUZ PAPADIMITRIOU-NEUMANN